The Best Samsung Galaxy S8 Accessories
CellUnlocker How Tos
12:17 am April 4, 2017
The Best Samsung Galaxy S8 Accessories
---
We have already been graced with the new flagship model from Samsung, now lets take a look at the official accessories.
A lot of the accessories is expected of Samsung as we have seen time and time again with the release of each flagship device. There are the familiar cases, accessories and the stranger accessories that try to make a fashion statement.
Wireless Fast Charging and Battery Pack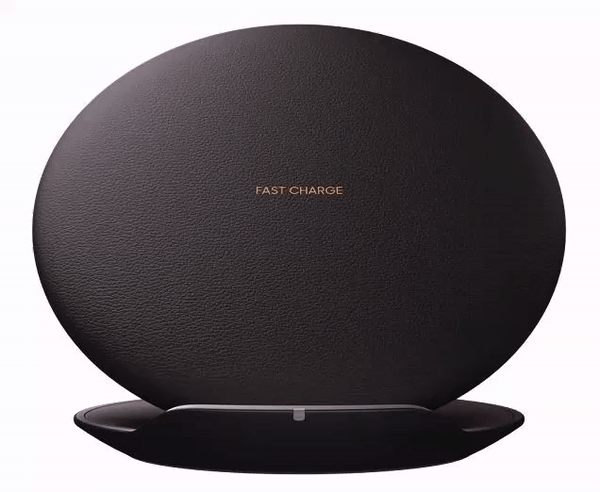 Samsung released a premium version of their fast charge wireless charging pad. It has a leather look to it with a soft feeling material. This year, you will be able to slide the pad into an upright position to stimulate a Galaxy S8 stand (that also wirelessly charges). So two modes, lie it down flat, or prop it up to watch something while charging. (We believe that THIS is the proper way to transition into a wireless future, not removing 3.5mm headphone jacks).
Samsung also updated their Battery Pack products which feature a soft textured finish (compared to plastic) and a thinner form factor. The battery capacity clocks in at 5,100 mAh and Samsung has stated that the Battery Pack also charges up quickly (no more long hours of waiting for it to charge so it can turn around and charge our phones). As a little bonus the Battery Packs come with a leash for easier handling.
AKG Earphones
The AKG tuned headphone's will            now ship inside the box with the Galaxy S8 devices. This is fantastic as we have not seen a flagship device ship out with such a high end accessory before. The headphone contains a tweeter and a bass component in each side to provide enhanced clarity and improved overall sound power. This awesome inclusion in each box comes from Samsung's acquisition of Harman-Kardon who specializes in audio. People with a taste for wireless audio will have the option to opt for a slightly more expensive bundle that includes a 256GB memory card and a Bluetooth edition of the AKG headphones (Available for 99$).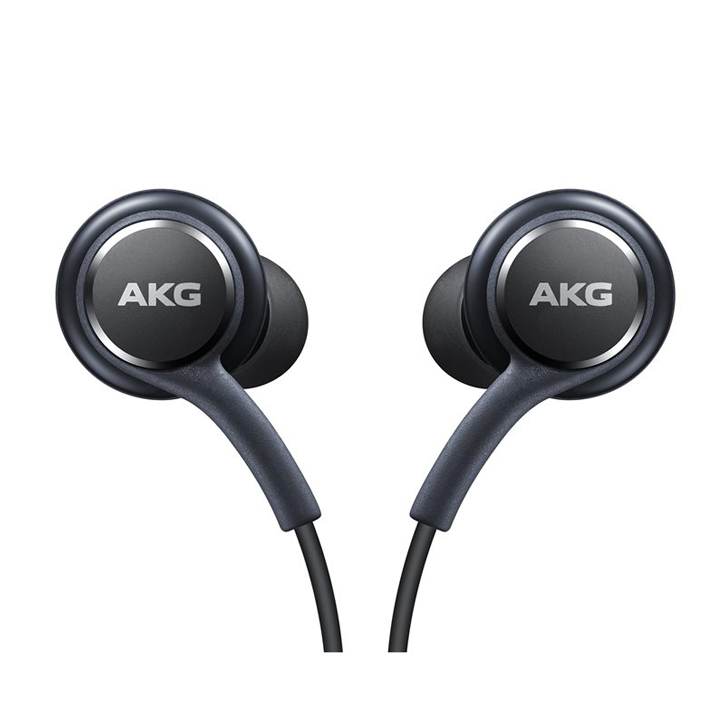 Cases, Covers, and Accessories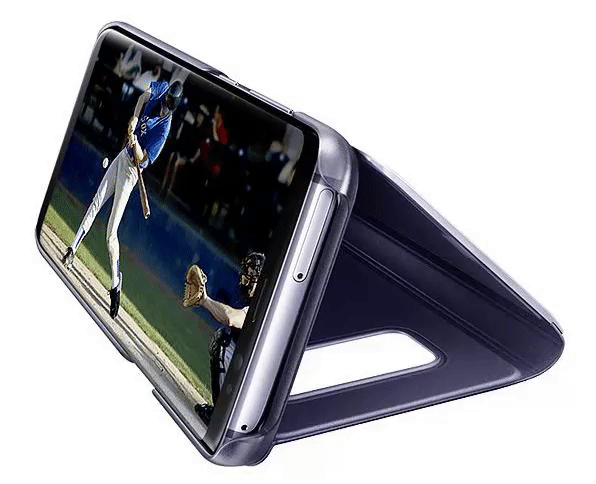 Again many will notice and find a lot of the stuff we cover here as familiar territory. We see the release of Clearview Standing Covers, a newly outfitted charging pad/stand, silicone covers, LED View covers, and other cases. A lot of these cases are stylish, quite functional, and have a good potential to protect your phone from drops.
Check out the standard flip cover cases which include "Clearview" and "LED View". This is sort of the classic "book" style cover that protects both sides of the phone. To use the phone you can either interact with the front cover portion which will either be an LED (8 bit pixel) feed back, or direct access to your home via the Clearcase's front cover. The LED View provides a useful function where users can swipe on the LED portion to interact with the various indicators. Useful information is shown via the LED lights such as Time, notifications, incoming calls and more. Users can also swipe on the LED strip to answer or reject calls and also turn off the alarm. This saves users from having to open up the LED cover to get at the screen.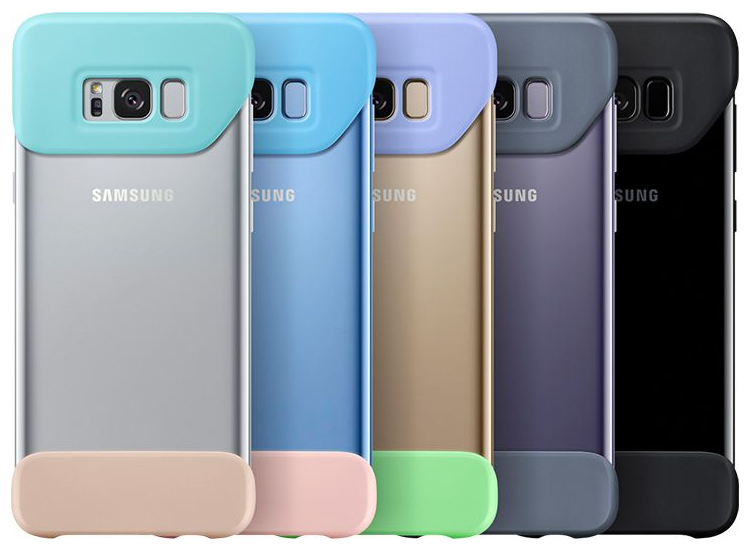 For people who don't want to cover their displays and still want a premium feel should take a look at their new Alcantara line up. The case is covered with a plush suide feeling material. There will be a wide selection of colors to choose from which include black, blue, pink and mint. We found Samsung's (also brand new) idea of a "protection cover" which Samsung calls the "magnetic 2 piece cover". As the name suggests we literally get two pieces of magnetic protection covers that you put on the top and bottom of the back side of your Galaxy S8. This opens up a strange new world where people can still touch and enjoy the premium build of the Galaxy S8 yet have it protected when setting it down on tables. The pieces can protect the top or the bottom part of the phone.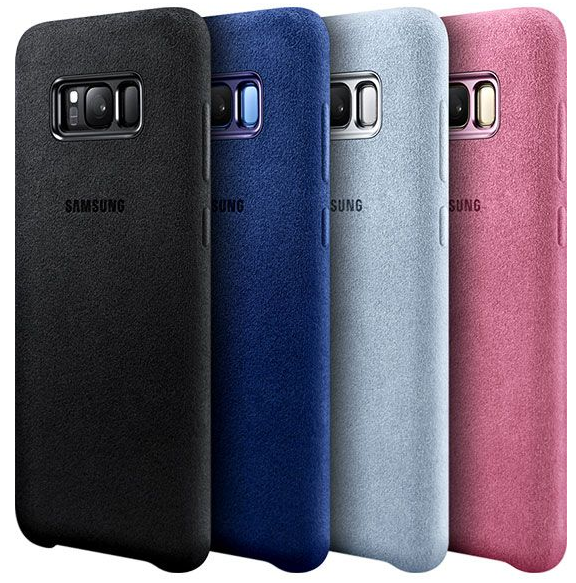 Samsung's QWERTY keyboard add on makes a return as well for the S8 and S8 Plus. The keyboard does not require batteries nor does it need bluetooth connections. You simply clip it on and it works. It is a full QWERTY key board (used primarily by business people, blackberry enthusiasts who had no choice but to get with the times, and other Samsung accessory enthusiasts). The keyboard also comes with standard navigational buttons at the bottom. Clipping the QWERTY keyboard on the display triggers a smaller display MODE which basically shrinks everything to accommodate the keyboard. We think its a cool accessory. Especially with this years massive infinity display we believe that the added screen real estate will improve the experience of that loss of screen space used up by the QWERTY keyboard.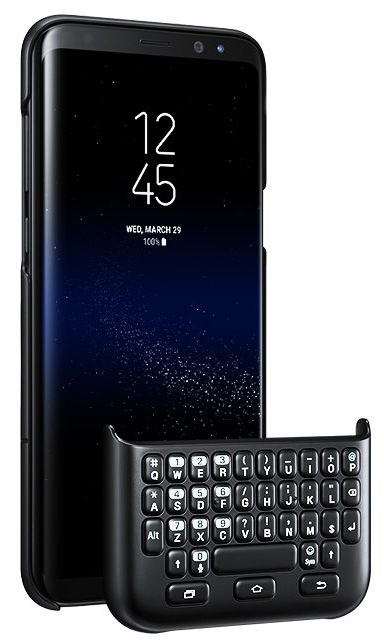 Samsung DeX
Samsung DeX is quite a controversial topic as of late, nonetheless it is a new product out of Samsung's arsenal (though this idea has been around for a long time now). Samsung developed the DeX station for "road warriors" who are able to combine their smartphone's mobile functions with stationary desktop tasks. The Dock still requires you to plug in your monitor, keyboard, and mouse for use. As soon as you plug your S8 into the dock it swaps into a desktop mode and enables you to open your apps in a Windows fashion. The DeX station utilizes a USB Type-C connection, two USB-A for your peripherals, an HDMI out for support up to 4K displays (at 30 fps), and a built in cooling fan to keep the handset cool while running intensive desktop applications.