Xiaomi Mi 6 has the Same Specs as the Samsung Galaxy S8 for Half the Cost
CellUnlocker Tech News
11:41 pm April 21, 2017
Xiaomi Mi 6 has the Same Specs as the Samsung Galaxy S8 for Half the Cost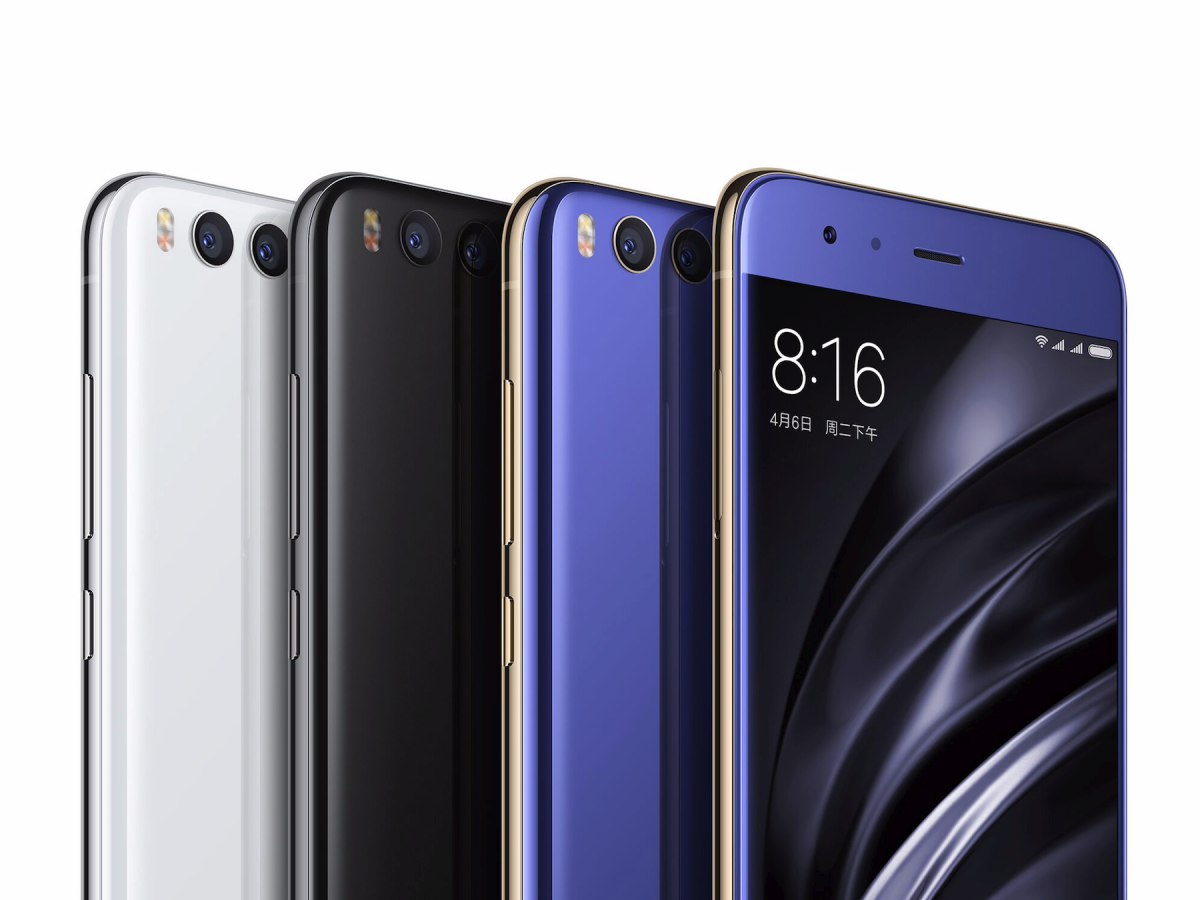 The Chinese electronics company Xiaomi unveiled their latest flagship smartphone, the Mi 6. As tradition of Xiaomi the smartphone packs in high end components that rival the likes of the Galaxy S8. Sure, it isn't perfect and it is missing a lot of other hardware components that the more premium Galaxy S8 boasts, but for about half the cost of the high end S8 what is not to like?
The Xiaomi Mi 6 features a Snapdragon 835 processing chip which is also found in the Galaxy S8, 6 GB's of RAM, 64 GB's of internal storage and a 12 megapixel dual camera setup on the back. There is also a decent 3,350 mAh battery pack, stereo speaker, and a USB-C port at the bottom.
Quick Specs Sheet:
Dimensions

145.2 x 70.5 x 7.5 mm (5.72 x 2.78 x 0.30 in)
168 g / 182 g (Ceramic) (6.42 oz)
Dual SIM

Display

IPS LCD 1080p display (1920 x 1080) (~428 ppi pixel density)
5.15 inch

Platform

Android v7.1.1 (MIUI 8.0)
Snapdragon 835 CPU
Adreno 540 GPU

Memory

64 / 128 GB internal
6 GB RAM

Camera

Dual 12 MP (27mm f1.8 OIS 4-Axis stabilisation + 52mm f2.6)
Front facing 8 MP camera capable of 1080p video

Features

No 3.5mm headphone jack
Bluetooth 5.0 A2DP
USB-C
Quick Charge 3.0
3,350 mAh Battery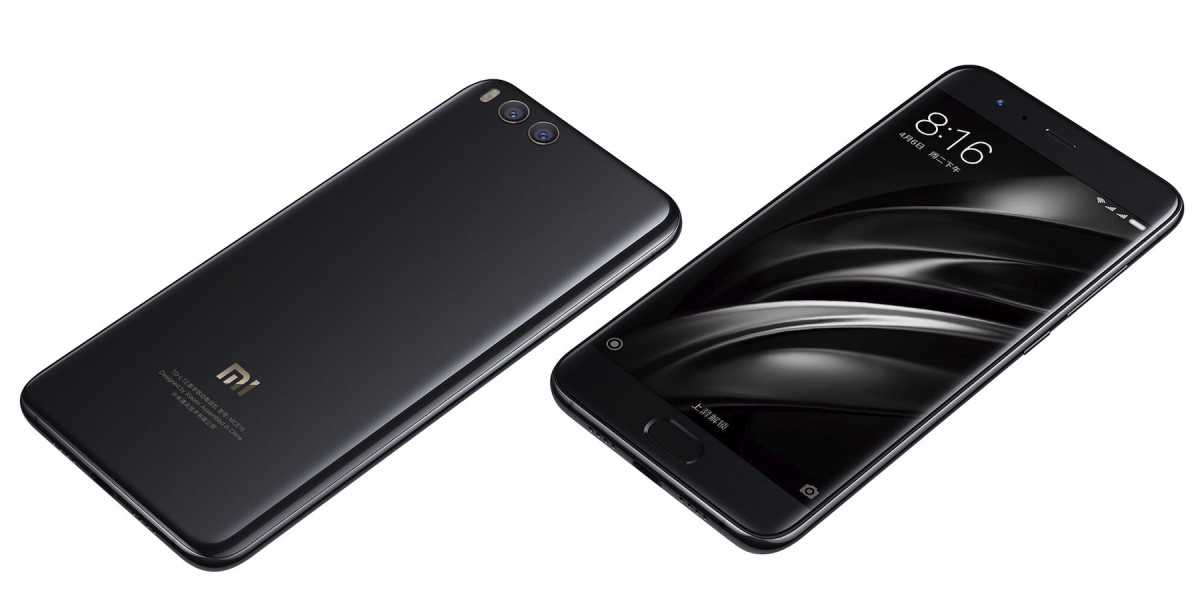 The phone is certainly shaped up to be competitive on paper and in terms of performance. The most compelling part of the deal is the price which Xiaomi says their entry-level Mi 6 will start at about $365 which then goes up to $435 if you opt for a higher grade version. They will have a nice looking ceramic back panel variant in the high tier. The Galaxy S8 and S8 Plus begins around 750$ US.
The Mi 6 will not have Samsung's Infinity Display which eliminates the majority of the bezels, nor will it have Samsung's pressure sensitive home button beneath the display. The display itself will also be a lot sharper and high quality on the Galaxy phones compared to the Mi 6. The Xiaomi Mi 6 features a standard-yet-outdated design language that we have seen in a box phone for quite a few years. This does not mean that the phone has a premium build. It has a glass and metal frame with a 5.15inch 1080p display. The Mi 6 is not bezeless as their other device, the Mi Mix. The Mi 6 also forgoes the 3.5mm headphone jack (it must have taken a lot of courage, Apple knows this well). In contrast, Samsung made the wiser decision of keeping the 3.5mm headphone jack as it supports a near infinite selection of music accessories.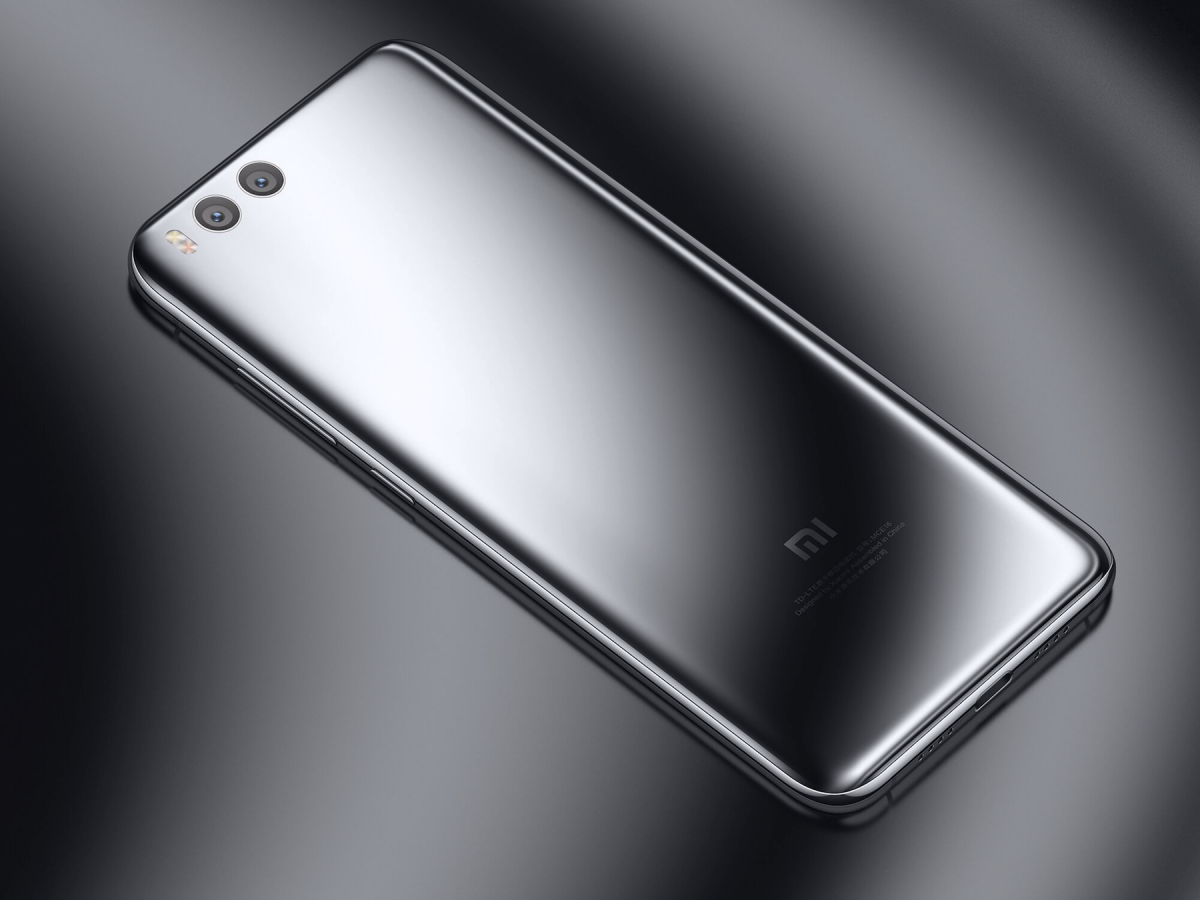 Another little snag would be availability. Xiaomi has not been keen on releasing their models in the West side of the world. What ever hype or expectation the masses had has all but been extinguished by now. It seems that Xiaomi is having difficulty in expanding their business reach further out. Since it's explosive popularity online in 2014 sales have been taking a nose dive due to a drop in online sales which is Xiaomi's preferred method of business. The company is now looking to India to spur growth.