Have you seen the Essential Phone yet?
CellUnlocker Tech News
10:02 pm May 31, 2017
Have you seen the Essential Phone yet?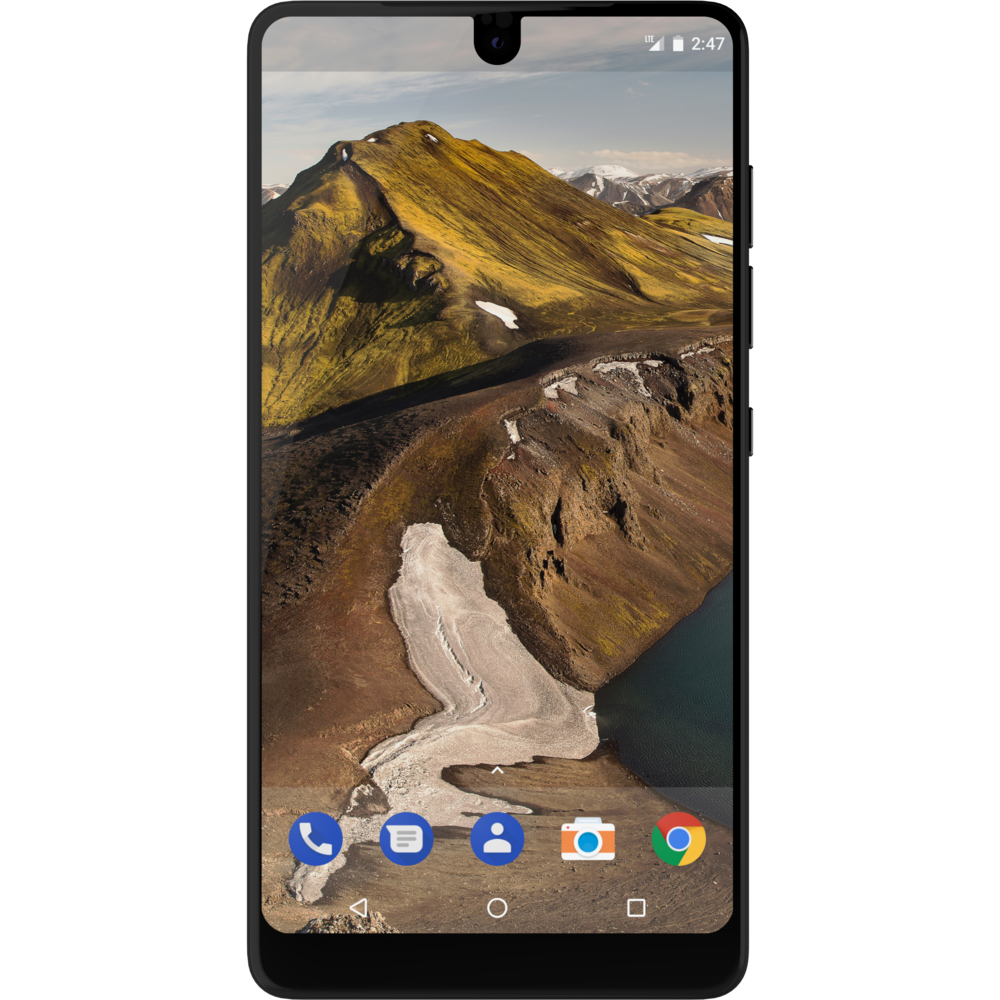 Introducing the Essential Phone. This new creation was built by the same man who co founded Android itself. Now the Essential Phone which is powered by Android is quite ambitious as a project. It utilizes a strange display (that seems to have taken a page out of LG's book) and a new modular system.
This phone will retail for $699 and it packs all of the high-end specs and phone features. Just take a look at the images in this post and you can immediately see whats up. The display is pretty edge-to-edge but it also goes all the way to the top of the phone (even the S8 does not do that). The bezel at the bottom of the phone is still there. The front-facing camera, however, awkwardly stands out randomly on this otherwise flush display.
The Essential launches in the US first and it supports all the major carrier radio bands. The device runs on Qualcomm's 835 processor, 4 GB of RAM and 128 GB of internal storage. The phone does not even have its logo or branding anywhere on the device!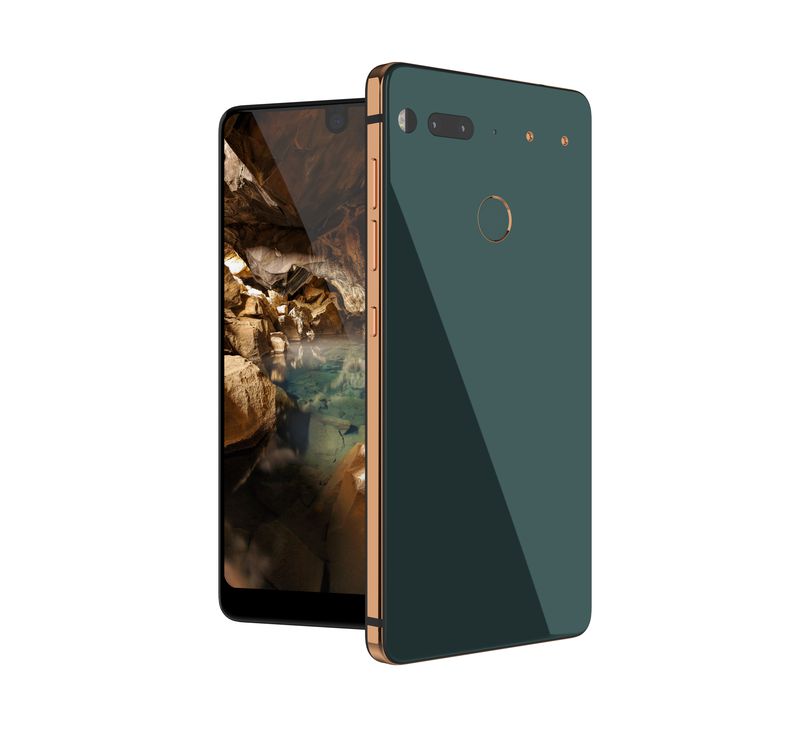 The Essential is a well made device built of a ceramic back and a titanium base body. These materials stand up pretty well against drops and bumps. The Essential Phone ships with the new standard USB-C, Bluetooth 5.0, NFC, and also LTE support for all major US Carriers. The fingerprint sensor is found on the back of the device.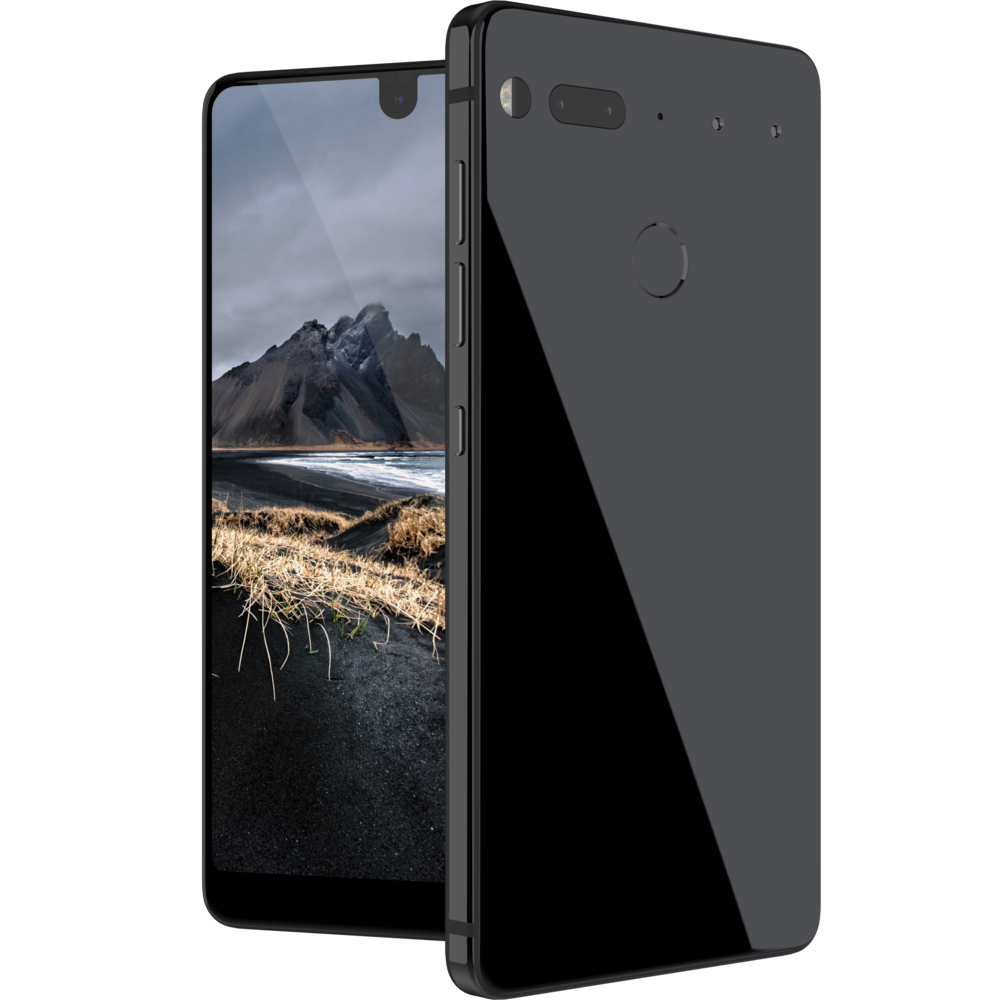 An important note to make is that the Essential Phone does not have a 3.5mm headphone jack built in. The company has mentioned that there will be a headphone dongle included in the box. We aren't really sure how people will take the news.
An 8 MP front facing camera is found at the front and top but invades the display panel a bit and it has two 13 MP camera's at the back beside a magnetic mod connection port. The phone runs on a 3,040 mAh battery that supports fast charge.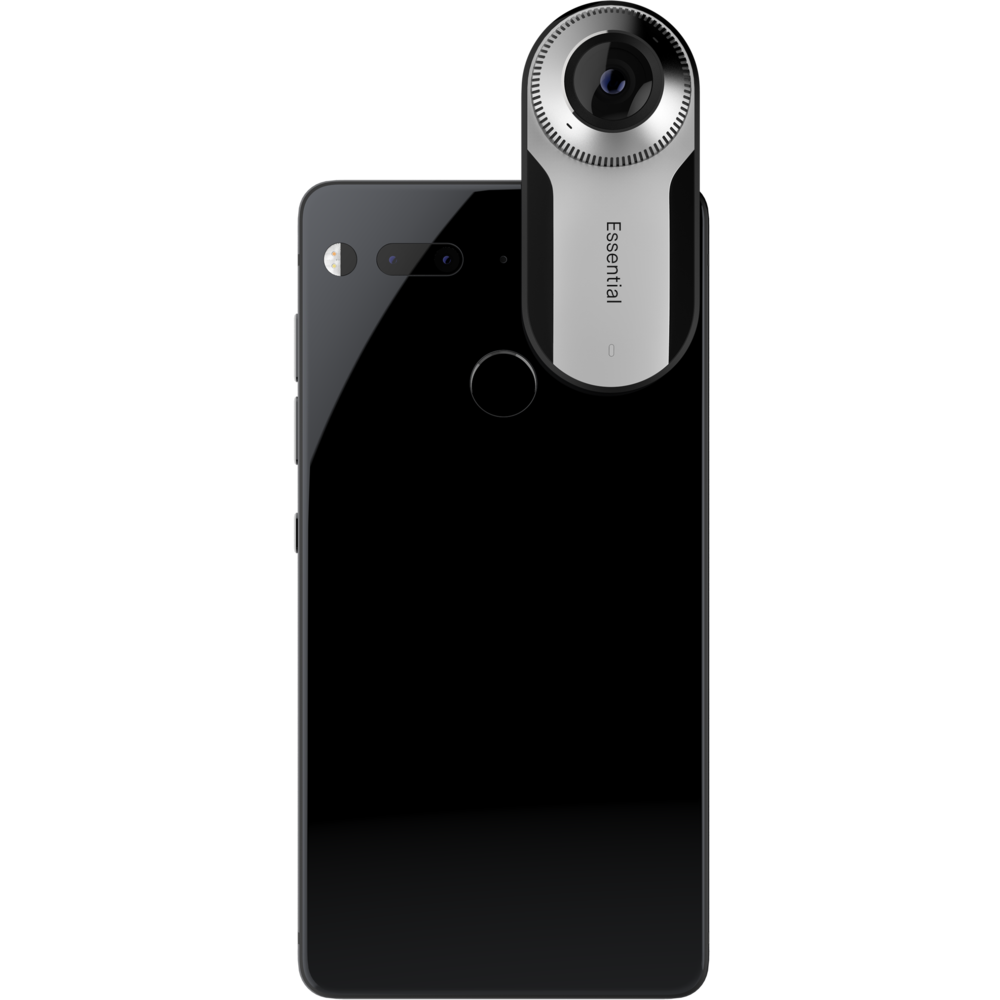 The magnetic connection part of the back of the phone supports various accessories such as a $199 mini 360-degree camera (that features dual 12 MP fisheye lenses that does 4K). This modular system is different from all the other offerings we have seen in the past as the phone uses 60GHz WiGig to wirelessly transfer data from the camera and also the pins themselves transfer power to the accessory.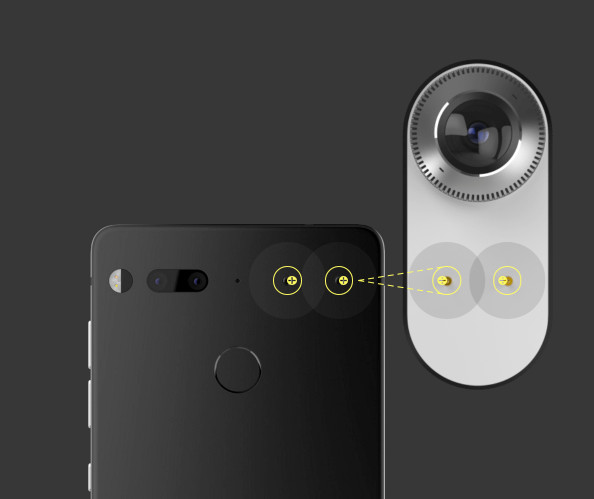 Essential Phone will come in Black Moon, PureWhite, Stellar Grey and Ocean Depths color options. Ocean depths is a teal-ish color that will come at a later date.
You can reserve the Essential Phone in the link below.
Reserve for the Essential Phone