LG G7 and LG V30 Expected to Receive OLED Display Panels in 2018 Models
CellUnlocker Tech News
11:10 pm August 22, 2017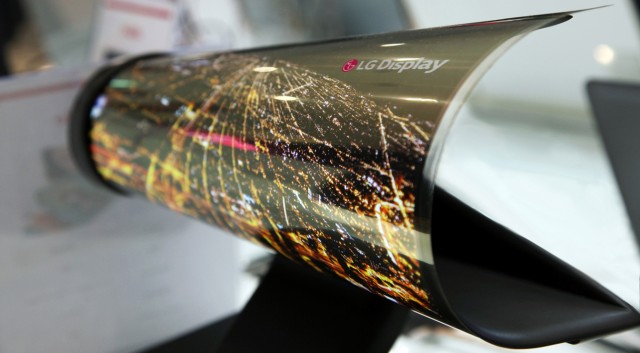 LG's biggest rival; Samsung in South Korea has been using OLED displays for a very long time. Now, even Apple is expected to finally jump on the OLED train with their upcoming iPhone 8. So it is only natural for LG who also produces display panels in the industry to begin pumping on OLED panels for their own flagship phones. OLED displays are colorful with deep blacks and bright vibrant displays compared to LCD panels.
An article produced by theinvestor in Korea talks about this very topic. The company stated that LG is expected to begin investing in OLED displays in the G7 and V30 in the latter half of 2017. The LG V30 is expected to arrive sometime in September and will be a large-display premium flagship. The G7 is expected to follow in Spring 2018.
The LG V30 is the next best from LG to come out so we will see what actually happens. The advantages of OLED panels over LCD panels is not necessarily in how it looks. Yes, the OLED panel will provide deeper blacks and more vibrant colors (and usually brighter), however, the OLED panel have individual pixels that can be turned on or off which means that the screen is capable of providing you a pure black imaging experience. Using a black background, therefore, also saves you battery power because the individual lights are turned off. So if the G7 and the V30 receives the OLED panels we will welcome it with open arms.
It shouldn't come as a surprise
Rather, we know that LG has been manufacturing OLED displays for quite some time. We see it in their big flat screen smart TV's and they have been selling their display panels to many other companies around the world. The company has the resources and the infrastructure to implement this technology into their latest and greatest flagship devices.
Not only would OLED panels provide the technical advantages mentioned above, but it would also give LG a bit more of a footing while competing against the likes of SAMSUNG and APPLE. Despite all of the speculation's and rumors made thus far, we still take all this information with a grain of salt. However, we a pretty certain LG is going to jump on this bandwagon very soon. It is about time.