LG V30 & LG V30 Plus News, Rumors and When is it coming out?
CellUnlocker Tech News
12:46 am August 31, 2017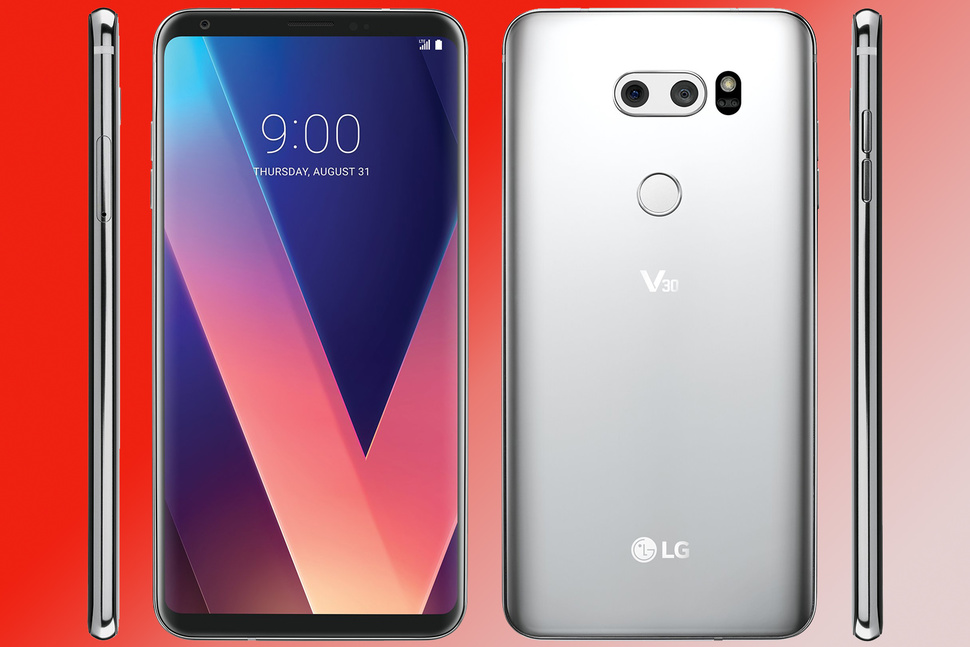 The Launch date is fast approaching for the LG V30 and much has already been covered. The LG V series is comparable to the LG G series as the Galaxy Note is to the Galaxy S. The V30 has been rumored to be LG's most powerful premium flagship smartphone to date.
The V30 will be announced soon this year in 2017 (rumors have suggested an unveiling date on August 31).
The current V phone which is the LG V20 received a positive reception for being a sleek and compact metal smartphone with a large display and a heft in its body that people appreciated. It also had a military standard water and dust proofing which made it rugged. The unique feature of the LG V20 from last year was its mini display above the main display on the front screen panel. This mini panel show cases various information, time, date, and app icons which you can launch from. This would be LG's "Always On Display" feature but in the form of a separate physical display panel above the main one. LG actually confirmed that this secondary display will become a virtual panel that can appear at the top of the FullVision display.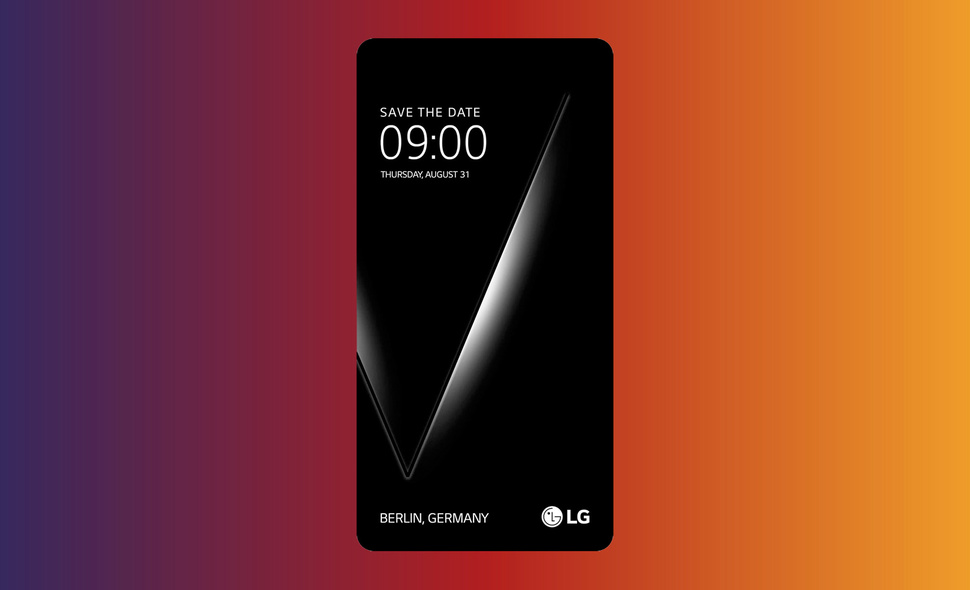 During the Google I/O 2017 developer conference it was actually confirmed that LG would be releasing a second flagship smartphone before the end of 2017 (the first being the LG G6 earlier this year). It was also announced that the new flagship from LG will be compatible with Google's Daydream VR (virtual reality). The unveiling date of August 31 (tomorrow) has been provided via a teaser poster. The announcement will be held at the Consumer Electronics show IFA this year. The rumored LG V30 Plus will also be unveiled. The poster was then followed up by LG with another poster showing the words "By Invitation Only" and "Lights, Camera, Action". The LG V30 name was also written on the invitational image. The event will begin at 09:00 Berlin time while being live-streamed to Facebook. The poster also shows how the texts and the design on the silhouette of the screen hits the absolute edge of the front display which could suggest that the V30 and V30 Plus will indeed have near-bezel-less display panels.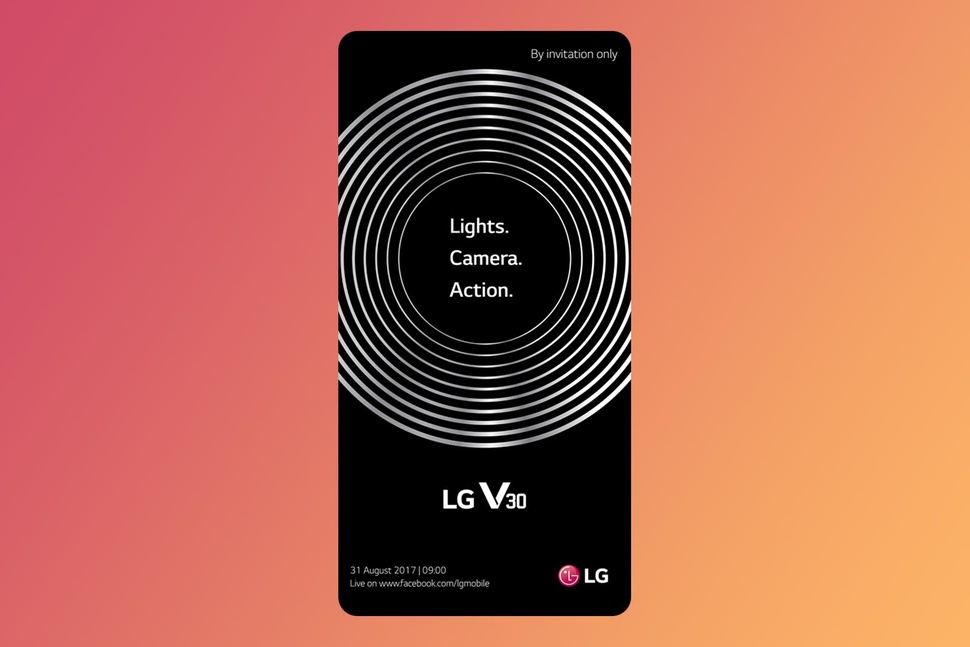 After the unveiling takes place reports have previously suggested that the V30 should go on sale soon after in August but it is more realistic to see the new smartphone hit retail stores sometime later in September. Pre-orders are expected to begin on Sept 17 while the units will be shipped on Sept 28. This is regarding both the LG V30 and V30 Plus.
What will the Design be like?
The LG G6 was a huge change compared to its predecessors due to its new unique curved corner (near-bezeless) display panel and joining the sleek modern world of how other premium flagships are built. In light of this we know that the V series (LG V20 and the V30's) act as the realm where LG can perfect their design ideas and execute them quite nicely.
The V30 is expected to become the brainchild of the LG G6 and the previous LG V20. This would mean that the standardized Military STD 810G water/dust/shock resistance rating will be built in (but most likely will be the IP68 water and dust proof rating instead). The body will be built out of high premium glass and metal while offering an almost all-screen display. The fingerprint sensor is expected to be mounted at the back as most LG flagships have come with and we expect to see an improved dual-rear camera set up with dual OIS (Optical Image Stabilization in both lenses).
On the V20 we saw a secondary display above the main display at the front. This acted as an information, news feed or space that provided a way for users to launch apps. However, LG has confirmed that the LG V30 will no longer have this implementation but rather have the secondary display appear virtually on the new FullVision display panel.
Here are some quick Tech Spec points:
Internal Specs:

CPU: Snapdragon 835 Octa-Core processor
RAM: 4 GB
Storage: 64 GB / 128 GB + microSD support up to 2 TB
Ultra High Quality Quad DAC (high quality sound) (ESS HyperStream 2 or 3)

High quality adaptive Mic

3,200 mAh non-removable battery

Display Specs:

FullVision 2880 x 1440 6-inch OLED (near bezel-less) Front Display
18:9 Aspect Ratio for an all-screen front (confirmed)
Secondary Display will be a "floating display" (confirmed)
HDR 10
Dolby Vision Ready

Hardware Specs:

USB Type-C 3.1
Quick Charge enabled
LG V30 Specs and Hardware
The 3,200 mAh battery should suffice but we will need to have one in our hands to do further testings. We hope to see how the new FullVision OLED display and the efficiency of the Snapdragon 835 will perform for the LG V30. We expect the LG V30 to last you the day at least but that is usually enough for most as the Quick Charge feature should get you back up to speed within less than an hour.
The processing chip will most likely be the Qualcomm Snapdragon 835. We are talking about the most high end processing chip available on the market today. The Snapdragon 835 is an Octa-core processor that is based on a 10nm chip which yields an increase in performance and efficiency compared to the Snapdragon 821 of last year. The Snapdragon 835 will provide noticeably faster and more efficient performance in the LG V30 thanks to the multi core's and high efficiency cycles.
Qualcomm includes many features into the LG V30 including the newly upgraded CAT.16 LTE speeds and Qualcomm sounds that is built beside the Quad DAC which yields superior sound quality for music playback. VR performance and gaming will also be very smooth thanks to the new Adreno 540 graphical unit. To further performance the 4 GB RAM will be more than enough to open many apps and still have a smooth UI experience in games and other apps.
The LG V30 is expected to have a 64 GB internal storage (128 GB models are usually manufactured for certain markets) that is also boosted by a microSD slot that enables you to insert your own microSD and never have to worry about storage or being unable to access your cloud data in various places around the world while travelling.
The LG V30 will certainly come with a USB Type-C at the bottom with Qualcomm Quickcharge enabled for fast charging.
OLED Display Panel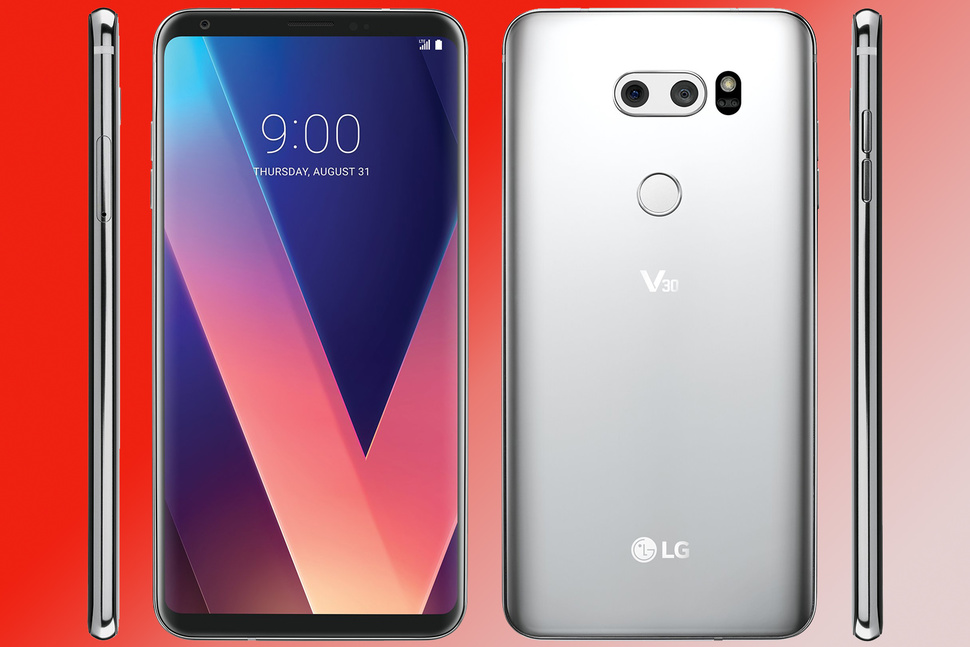 LG as a manufacturer have been creating various OLED display panels of high quality standards but they have been mainly used for their TV line ups. However, after all this time we are finally seeing LG implement an OLED display into their flagship smartphones and it may begin with the LG V30. With an OLED display panel expect to see vivid colors, deep blacks and high brightness display panels. Everything will be crisp, colorful, and warmer compared to IPS display panels.
The LG V30 is expected to have a 6 inch FullVision OLED display that will cover most of the front. Dolby Vision and HDR 10 compliance is now becoming the standard feature in all flagship phones so expect to see it happen on the LG V30 as well. LG has confirmed that the resolution will be 2880 x 1440 with a pixel density (ppi) of 537. It is said that the P-OLED display panel will be mounted on a plastic base which will enable the curving over the display easier. LG has boasted that the LG V30 display panel will be able to reproduce a whopping 148 percent of the sRGB colour space and due to the high resolution / ppi count this smartphone will be great for high performance Virtual Reality.
LG V30 Camera
Dual camera's will be a mandatory feature as LG has been banking on it for quite some time. The LG G6 dual camera has been great and fun to play with so the LG V30 will also exhibit some upgraded version of the dual camera. It is confirmed by LG that the V30 will have an f/1.6 aperture lens and the covering material for the lenses will be crystal glass as opposed to plastic. The sensor resolutions have not yet been confirmed. Laser detect autofocus, optical image stabilization and electronic image stabilization will all be included in the V30 camera suite.
If the V30 follows in the footsteps of the LG G6 then the camera sensors are expected to be dual 13 MP sensors (one standard, one ultra wide). The f/1.6 aperture lens on the LG V30 will provide a lot more light in low light situations and keep grain lower than what other smartphones can achieve. The Galaxy S8 has a main camera with an aperture of f/1.7 which is known for taking great photos during the night. The LG V30 should have no issues following in this respect and have little to no issues in low light conditions.
The selfie camera on the LG V30 is expected to be a 5 MP sensor (though the resolution is actually expected to be increased in the LG V30) that will come with face-detect autofocus that operates even with the FullVision display is turned off.
As mentioned in the poster above showing "Lights, Camera, Action", we only expect that LG has worked on some new feature or upgraded existing videography functions on the LG V30. We expect that video capture will be a whole category on it's own during the press release.
Nougat and LG UX 6.0+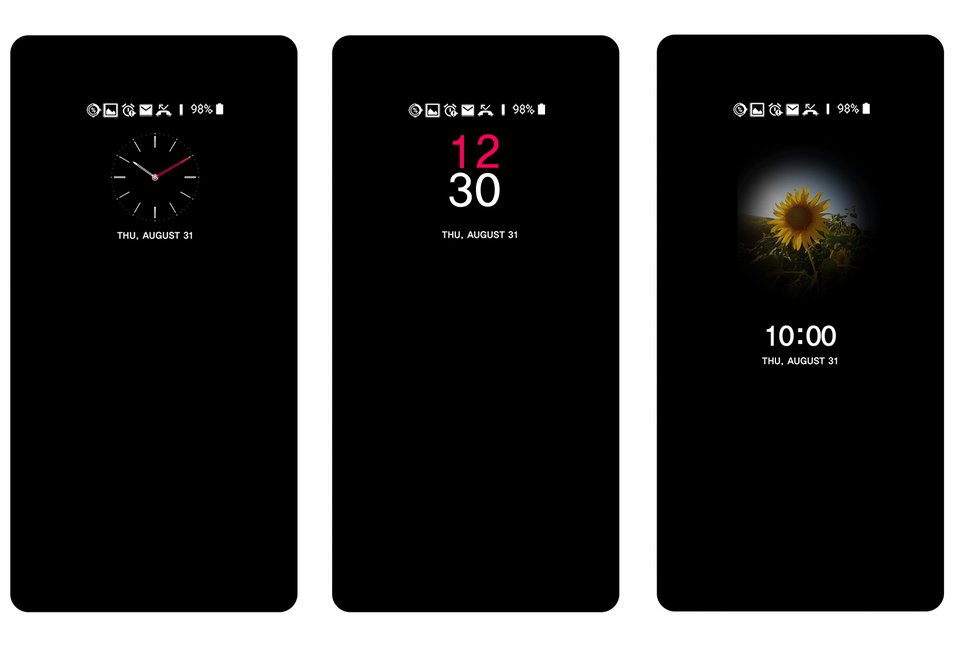 LG has been working on a new LG UX which is called LG UX 6.0+ which will be laid on top of Android. This will include several new features and software engineered to take advantage of the new 18:9 aspect ratio FullVision OLED display. A new feature called Graphy is one such feature found in the camera app. While in manual mode (or pro mode) in your camera you can choose from various preset photo modes that have been fine tuned and created by professional photographers. The photo modes affect the exposure triangle of photography (ISO, Shutter Speed, and Aperture) to bring you various "looks" that you may want for your photo shoot.
LG has also created new security measure and have added facial recognition which means that the LG V30 is joining the modern security world alongside Samsung and Apple. Simply look at the LG V30 to unlock it quickly even when the display is turned off. You wont even need to press the power button to turn it on first! The V30 can also recognize your voice to unlock via a set phrase that you must configure beforehand.
In terms of customization LG has included options to adjust haptic feedback levels to cater to your individual tastes while navigating around the smartphone.
The LG V30 will be running on Nougat 7.1.1.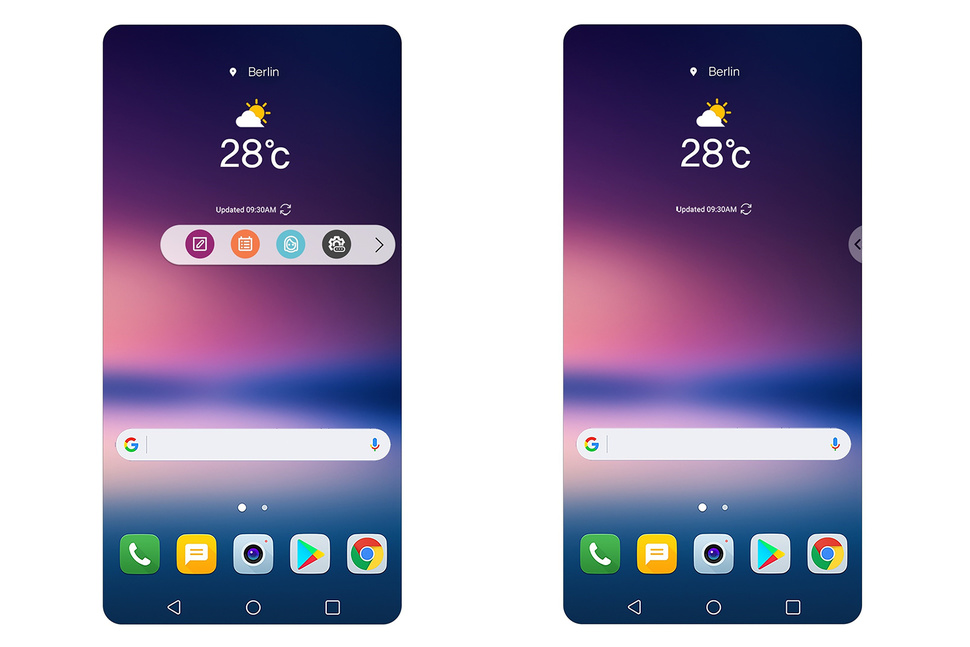 Conclusion
A lot has been confirmed already and much has already been revealed. It certainly does not seem like LG is scared that people will find out. Rather the company seems pretty enthusiastic in sharing a lot of the information especially now that we are approaching the day of its unveiling. August 31 is the official unveiling date and we will expect to see much from LG because the LG V30 will be going up against the likes of the iPhone 8, the Galaxy Note 8 and others. The V30, nonetheless, is an exciting flagship smartphone from LG that will have a near bezel-less display front, wide and fast aperture lens on the back and powerful modern specs included inside. We hope that you will be as excited as we are as we look forward to what LG will bring.
Keep checking this article to see if there will be any more updates and check out our coverage of the LG V30 tomorrow!