Asus ZenFone 3 Review and Some Thoughts
Cellunlocker Tech Reviews
1:24 am September 6, 2017
Asus ZenFone 3 Review and Some Thoughts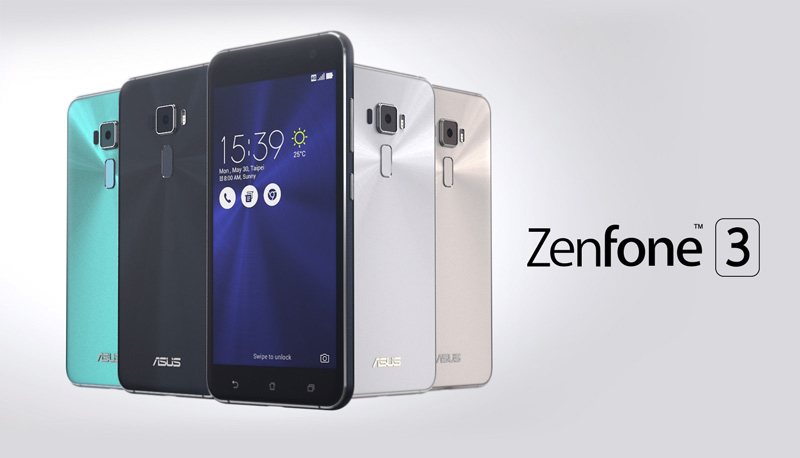 ---
PROS:
Beautiful design
Good Battery Life
Excellent performance
Selfie/Main Camera modules work well
CONS:
Slippery build + Magnet to Fingerprints
Price is higher then similar competition
Huge levels of bloatware
Technical Specifications:
MODEL: Asus Zenfone 3 ZE552KL
Physical Specs:

Dimensions: 152.6 x 77.4 x 7.7 mm (6.01 x 3.05 x 0.30 in)
Weight: 155g
Corning Gorilla Glass back (unspecified type)
Dual SIM slot
3.5mm headphone jack w/ 24-bit/192kHz audio
USB-Type C 1.0
Fingerprint sensor on back

Display Specs:

Super IPS+ 5.5 inch 1080p Display (~401 ppi pixel density)
Corning Gorilla Glass 3 front panel

Platform Specs:

CPU: Qualcomm Snapdragon 625 (Octa-Core 2.0 GHz Cortex-A53)
GPU: Adreno 506
OS: Android 6.0.1 (Marshmellow) + Asus ZenUI 3.0
RAM: 3 GB / 4 GB
Storage: 32 GB internal/64 GB interal
Storage 2: microSD slot available with support up to 256 GB (used in SIM slot 2)
Battery: non-removable Li-Ion 2650 mAh / 3,000 mAh capacity

Camera:

Main: 16 MP PixelMaster 3.0 (f/2.0 aperture) OIS sensor
Selfie: 8 MP f/2.0 aperture

Networking Specs:

Wifi 802.11 a/b/g/n/ac
Bluetooth 4.2 w/ A2DP, EDR, LE
---
What is the Asus Zenfone 3?
ASUS created the ZenFone 3 as a means to begin moving away from the budget smartphone segment of the market and instead begin taking a stab at the premium phone market. The company is now competing with the likes of the OnePlus 3 and the Honor 8 as an example.
The ZenFone 3 comes in two types: a 5.2 inch display (3GB RAM/32 GB storage) type and the other being a 5.5 inch display with 4 GB of RAM and 64 GB of internal storage. The ZenFone 3 still contains many mid-range specs internally, however, but within a new glass chassis build giving off a premium feel along with a higher price tag.
Design Comments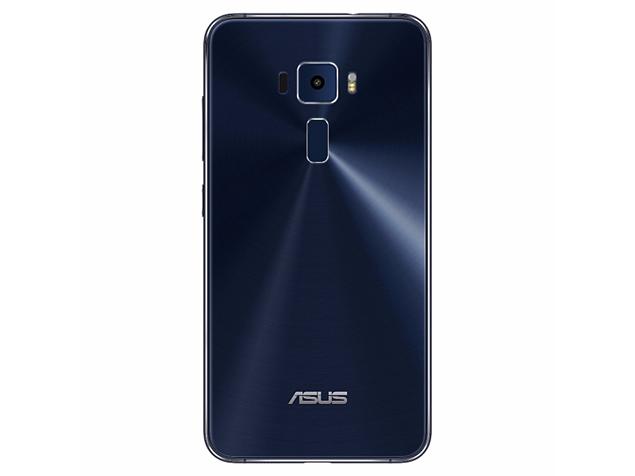 The ZenFone 3 is quite pleasing to look at and is a nice break away from the usual boring design language ASUS used in their past smartphones. Now the ZenFone 3 utilizes a 2.5D curved glass front and rear with metal bezel frames wrapping around the device. It looks great.
The phone is also quite small being only 7.69mm in terms of thickness combined with rounded edges make this phone pleasing to hold for a long period of time. The ZenFone 3 pays tribute to the days where flagship smartphones used to be quite small, compact and still high end. The phone is light as well weighing in at only 145 grams! Sure this does not make the ZenFone 3 the lightest in existence but it certain is very light while still providing that needed heft in hand that is not uncomfortable by any means.
The Fingerprint sensor is found on the back of the phone which is also found in a convenient spot right on the back. It is certainly reachable with the finger in a comfortable manner and the sensor itself is quite speedy in unlocking your phone.
Some issues with the ZenFone 3 include an all-glass design upon which finger prints will stick on and show up within seconds of picking up the phone. We do recommend utilizing cases or skins if this causes you any stress. The phone is also quite slippery in hand and we can imagine users dropping the phone not on purpose but because the phone slipped easily out of loose hands.
Also the navigational keys at the bottom portion of the phone do not light up so you would need to memorize their location and use muscle memory when using the phone in pitch darkness at night (before bed or else where). It is quite surprising to see a smartphone in this day and age to have touch keys that are not back lit. We would call this a design flaw.
The rear camera also protrudes out of the body but this is a mixed personal taste as some do not care while others truly dislikes those types of design's. We at Cellunlocker.net did not care much for this design point as it does not hurt the overall aesthetic appeal.
Despite the few caveats we had with the ZenFone 3 which are mostly aesthetics based we found the 5.2 inch or 5.5 inch display variants to be both super high res, sharp and colorful. The Full-HD IPS+ displays may not have the same color schema that OLED panels do but it still gets the job done being a bit cooler yet colorful. Vibrant, rich colors are offered here and is a treat to look at while watching HD videos and when playing games. Thanks to modern hardware components such as the Snapdragon 625 and the included Adreno 504 graphical unit the performance of the phone is snappy. We would be hard pressed to find mid-range smartphones that still lag and perform like old phone's did in the past.
The brightness level is quite impressive as it can reach up to 600 nits which is great even in direct sunlight. The viewing angles are found to be good and the display also supports glove usage which is a bonus.
ASUS includes a display calibration app which they call "SPLENDID" and enables users to choose between preset configurations from Balance, Bluelight Filter, Vivid, and other custom color settings. The Blue Light Filter mode is particularly useful during night time before sleeping or even in general usage to prevent eye strain caused by blue light. Protect thy eyes.
Performance Comments
As mentioned the 64-bit octa-core Snapdragon 625 powers the ZenFone 3. Even though the 625 processor is labelled as a mid-range processor we found this to be more than adequate in getting your daily tasks done easily. The included 3 GB of RAM also helps multitasking a breeze. Please note that the 5.5 inch variant includes 4 GB's of RAM instead. The CPU is clocked at 2GHz and the GPU is the Adreno 504. Phone's like these have raised questions whether or not people should invest in high end flagships over adequate phone's such as the ASUS ZenFone 3. The 5.2 inch model includes 32 GB of storage while the 5.5 inch model uses 64 GB of storage. In the 32 GB model we found that 23.5 GB was usable straight out of the box but thanks to microSD support users shouldn't have any issues with storage.
The ZenFone 3 comes with a hybrid SIM slot tray which can take either two SIM cards side by side or one SIM and one microSD card. You can fit both a microSIM  or a nano SIM. The important thing to remember is that only one slot can gain access to the phone's data capability (3G/4G data). While travelling 32 GB may not be enough for you so in those cases we recommend considering the 64 GB model instead.
Camera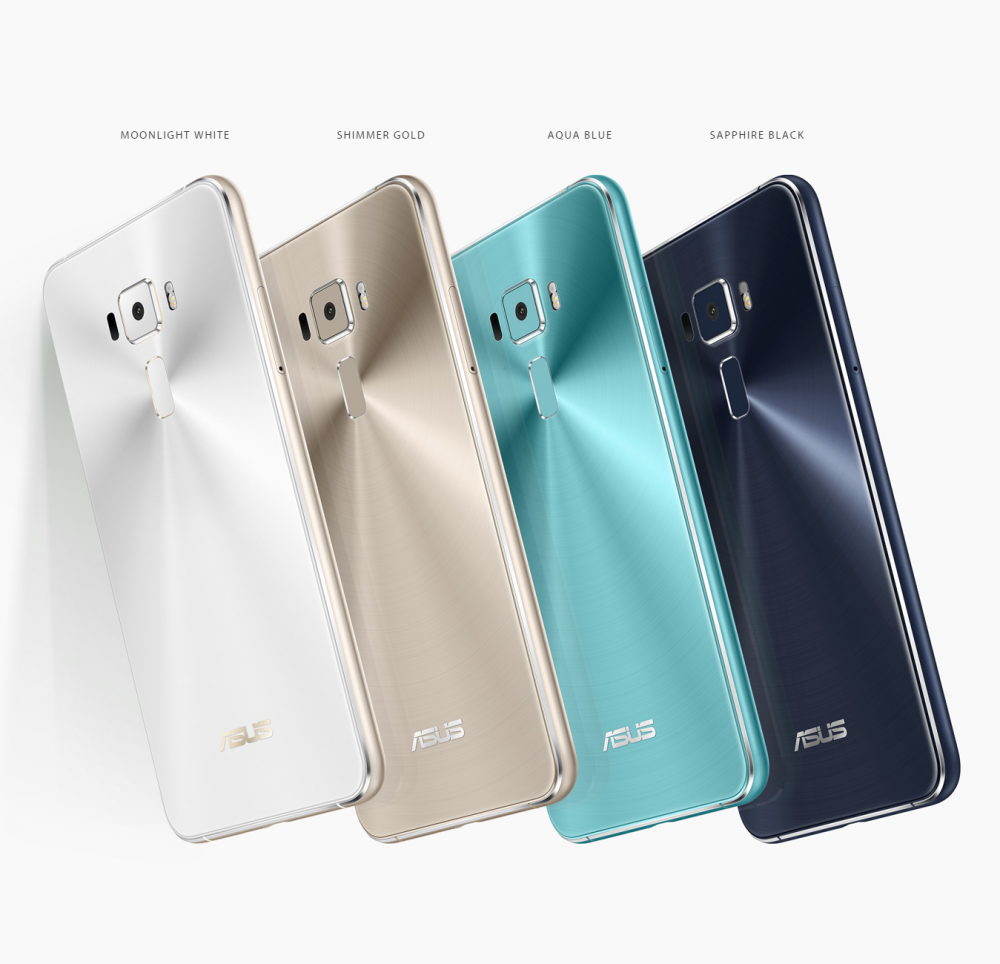 ASUS has been trying to sell the camera feature for the ZenFone 3. The optics certainly is there, but the software; PixelMaster 3.0 is sorely lacking. The camera consists of a decently fast f/2.0 aperture and a 16 megapixel sensor. The camera utilizes a 6P Largan lens and has super fast autofocus. ASUS claims that the auto-focus tech combines all three features including laser, phase detection, and continuous autofocus which together pulls focus within about 0.03 seconds. OIS (optical image stabilization) and EIS (eletronic image stabilization) are also included which enables steady hand held shots and videography.
In normal outdoor lighting with plenty of light most camera's should perform well and the ZenFone 3 does not fail here either. It produced good photos with vibrant colors and retaining a good amount of detail and focus. Where the camera begin's to fall short is within low-light conditions. Depending on the lighting sometimes you can get away with certain images but on the most part we found that a ton of noise is introduced into the images and thus much information is lost as well. Despite lighting conditions we were able to get some blur-free shots thanks to the OIS included.
The 8 MP selfie camera was actually quite well built and offered sharp and detailed results as well despite the conditions.
The camera app includes many options and modes to choose from. There is even a low-light mode which increases light sensitivity to try and create a clearer, brighter shot in low light situations. The Super Resolution mode enables the camera to take images with resolutions up to 4X larger. GIF animation mode is arguably the most fun filled component here where you can create fun little GIF's from what ever you captured.
Overall, the ZenFone 3 has a good camera but needs to work on the camera app to enable a faster process.
The ZenUI 3.0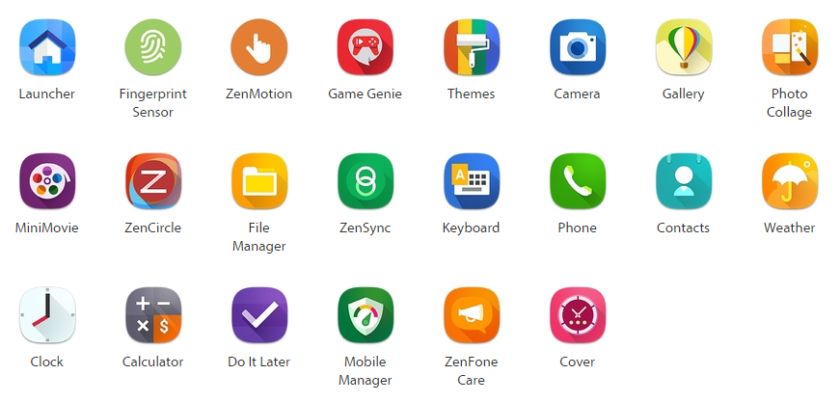 The UI found on the ZenFone 3 is called the ZenUI 3.0.  It is built on top of Android 6.0.1 Marshmallow. Compared to previous versions of ZenUI's this version has the least amount of bloatware which is great. The UI is clean with subtle animations and all the icons have been revamped. However, there are still a ton of ASUS branded apps that no one ever really uses. Most of these apps are system apps which means you cannot uninstall them. You can only disable them but they will still sit there using up your internal storage data.
ZenUI 3.0 retains the traditional app drawer but als oincludes a built-in search function. You can swipe down and have access to your phone apps and web searches and all the frequently used apps. A newly revamped theme store enables users to gain access to paid themes, icon packs, wall papers, and sound files for ring tones and others.
A cool feature in ZenUI 3.0 is called ZenMotion which enables users to set up custom touch motion gesture commands. You can configure things like "double tapping your display" to wake up or to ignore an unwanted call. This feature would minimize the need to use the phone with both hands.
Gamers rejoice, ASUS includes the Game Genie app which enables you to record your gameplay, share them and also live stream your gameplay's to Youtube or Twitch. You can also search for tips through this app which launches along side your current game loaded.
We found ZenUI 3.0 to be fast, fluid, and good as it aims to retain the stock Android experience while adding to the core experience. However, we wish ASUS did not force their own bloatware apps on the users.
Conclusion
The ASUS Zenfone 3 is not an entirely cheap phone but is still on the low cost compared to today's comparable smartphones. The price is similarly priced along side the OnePlus 3, however, which makes us gravitate towards the OnePlus instead.Despite this ASUS has provided a new phone that has the capability to propel the company into the more premium side of the smartphone market.
Regardless of which model you go for (the smaller 5.2 inch or the bigger 5.5 inch) we know you will not be disappointed. The phones are fast, zippy and have the fire power to handle what ever tasks you throw at it.
The ASUS ZenFone 3 is not officially sold in the US but can be found on sites such as Ebay, Amazon and even sold as 2nd hand devices on online marketplaces.
---