Samsung Galaxy S9 Plus Review!
Cellunlocker Tech Reviews
3:30 pm March 19, 2018
The latest and greatest from Samsung is the Galaxy S9 and the S9 Plus which can both be seen as "revamped" upgrades to the S8 and S8 Plus respectively. To date, the Samsung S9 Plus is the best Android smartphone money can buy in 2018 but below we will detail the key highlights and whats great or not so great about them. First, the specs:
Official S9 Plus

Specifications:
Physical Specs:

Dimensions: 158.1 x 73.8 x 8.5 mm (6.22 x 2.91 x 0.33 in)

Weight: 189 g (6.67 oz)

Build: Front/Back both Corning Gorilla Glass 5 + Aluminum Frame

Water/Dust: IP68 Dust/Water Proof over 1.5m and up to 30 minutes

Display Specs:

Super AMOLED 16M Colors

6.2 inch Display (~84.2% screen-to-body ratio)

2960 x 1440 (18.5:9 Ratio) (~529 ppi density)

HDR 10

3D Touch (Home Button)

Always On Display

System Specs:

Android 8.0 (Oreo)

Processor(s):

Exynos 9810 Octa (International)

Octa-core: 4 x 2.7 GHz Mongoose M3 & 4 x 1.8 GHz Cortex-A55

Qualcomm Snapdragon 845 Octa (North America + China)

Octa-core: 4 x 2.7 GHz Kryo 385 Gold & 4 x 1.7 GHz Kryo 385 Silver

Memory:

Storage:

Internal: 64/129/256 GB Models Available

External: microSD support up to 400 GB

RAM:

Music/Sound:

3.5mm Headphone Jack Available (YES!)

Bluetooth 5.0, A3DP, LE, AptX

Battery:

Non-Removable Li-Ion 3500 mAh Battery

Security:

Iris Scanner, Fingerprint (Rear-Mounted), Face Recognition, Samsung Pass, Samsung Knox

Connectivity:

Camera Specs:

Primary:

Dual: 12 MP (Variable Aperture f/1.5-2.4, 26mm, Dual Pixel PDAF) + 12MP (f/2.4, 52mm, AF, 2x Optical Zoom),

OIS (Optical Image Stabilization)

Secondary:

8 MP (f/1.7, AF, 1440p@30fps, Auto HDR)

Video:

2160p@60fps, 1080p@240fps, 720p@960fps, 9MP Image Recording, Touch Focus Available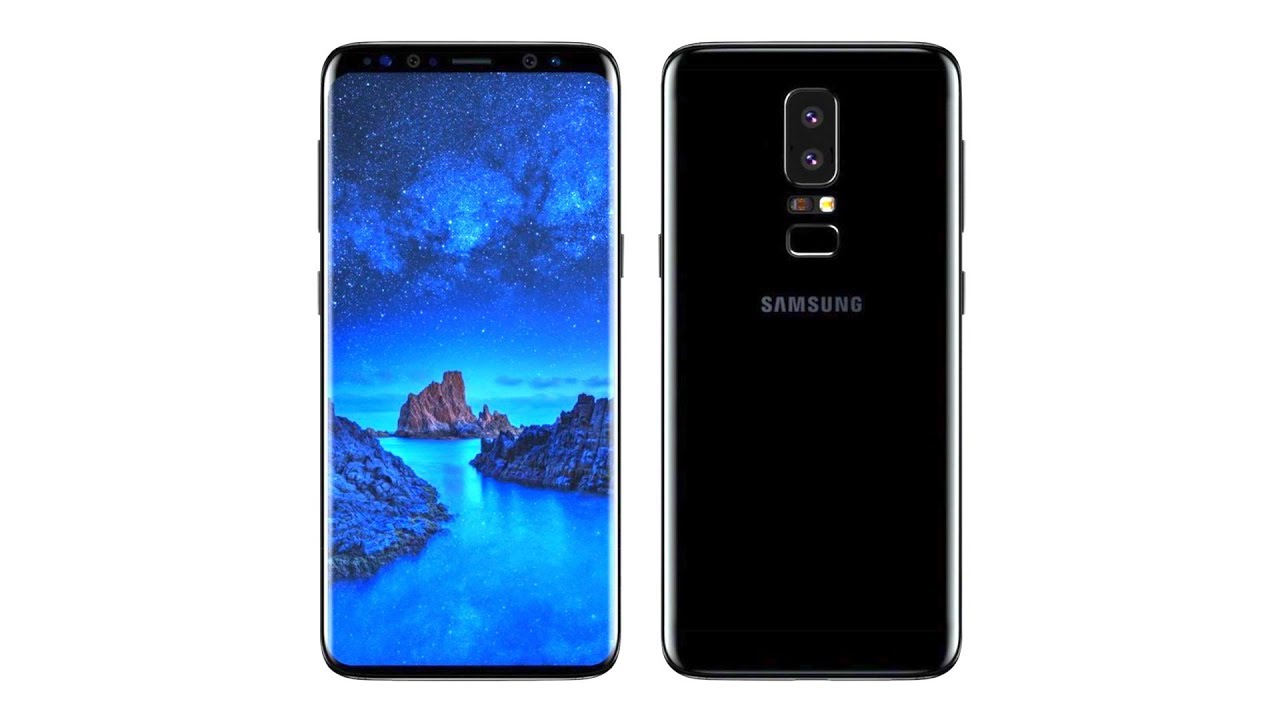 Summary:
The Galaxy S9+ (Plus) features a huge 6.2 inch curved screen combined with dual lens cameras that feature awesome low light performance. The design itself looks like the S8 Plus of last year where the main difference is a more proper placement of the fingerprint sensor (below the camera). The speakers are now stereo that are built in to produce more louder and richer sound and the new AR Emoji feature is pretty cool. The only issue is the price which is on the rise each year thrusting the S9 Plus beyond the reach of many folks who are budget minded. This smartphone is for those with money, who desire large displays, and want the best of the best that Android has to offer at this point in time.
Release Date &

Price
The S9 Plus is set to be released on March 16 with a price tag of $840 (it's still cheaper than the iPhone X). After its initial unveiling back in February, March 16 was given to us as it's launch date. Pre-orders were opened on February 25 (in the UK and Europe) and on March 2 (in the US).
Design
Samsung continues it's modern legacy of beautifully crafted metal and glass builds in their smartphones and the S9 Plus is no different, it looks and feels great. The, now properly aligned, fingerprint sensor is a welcome design change and the phone is not all the large to hold (despite its massive display) thanks to Samsung Infinity Display technology. This is a seriously stylish smartphone.
You can choose between four color options depending on where you live which range from the brand new Lilac Purple to the other classic options such as Midnight Black, Coral Blue and a Titanium Gray. Of course the Midnight Black models will see the most finger print stains (if you are bothered by that). Regardless, we highly recommend getting a stylish case for your brand new S9 Plus as "drop testing" your phones (even by accident) can break more than your heart.
Design wise we don't see too many changes, just imagine the S8 Plus with the fingerprint sensor now under the camera instead of beside it.
Displa

y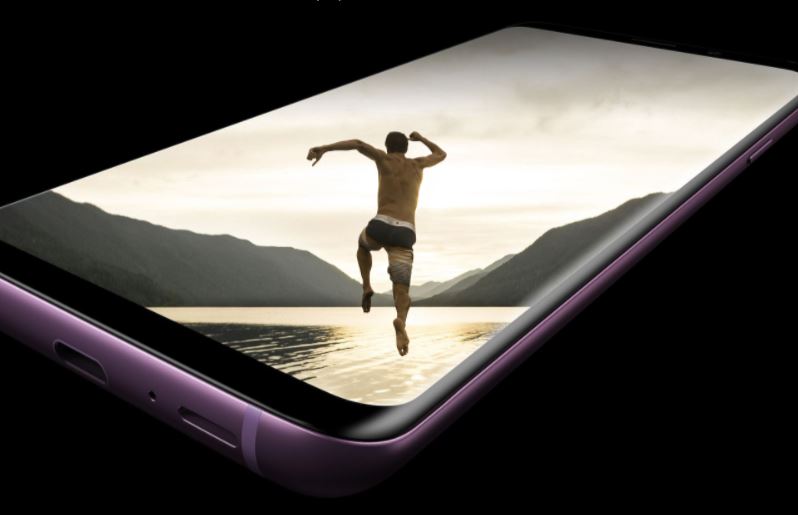 The Display is Samsung's strongest card in the game with its still wonderful Infinity Display that is a 6.2 inch Quad HD+ Super AMOLED Curved screen. A whopping whole 90% of the front panel is display (this was nothing but a pipe dream in a not too far off past). We don't see any in-display fingerprint scanners here though.
The Infinity Display can be summed up in one word: "immersive". Edge to edge with tiny bezels on the top and bottom combined with vibrant AMOLED colors give us a crazy experience when watching videos or even reading through your SMS messages. The now-not-so-awkward ratio aspect of 18.5:9 is beginning to be the new standard for all-display smartphones. With the S9 Plus you can actually set your display to show Full HD 1080p instead of the the full Quad HD+ resolution (to conserve a bit of battery) yet even if you choose to do such a thing the display looks crisp and beautiful. You can't go wrong here with the display, let's just leave it at that.
AR

Emoji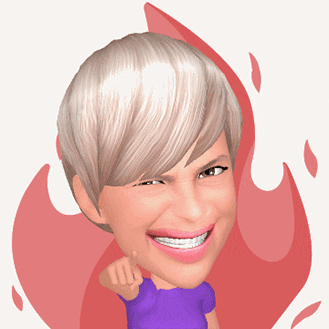 Samsung begins to address Apple's own Animoji's with what the company likes to call: "AR Emoji". We do admit that there are elements to AR Emoji that we found are pretty cool yet there are still ways to go to battle Apple Animoji. For starters, the fact that Augmented Reality is used to create a character that resembles you is pretty slick. Then it also tries to mimic your facial expressions which can add a fun little touch to your conversations with friends and family (especially with kids). In that respect, we love it and we like how Samsung is marketing that feature in the S9 Plus. On the flip side, AR Emoji also has the potential to become another gimmick that is loved for the first few months by many then eventually only a few will faithfully use it by the end of the year. It is not as accurate as Apple's Animoji of course but it gets the job done. Otherwise, not much to say, its a cool feature.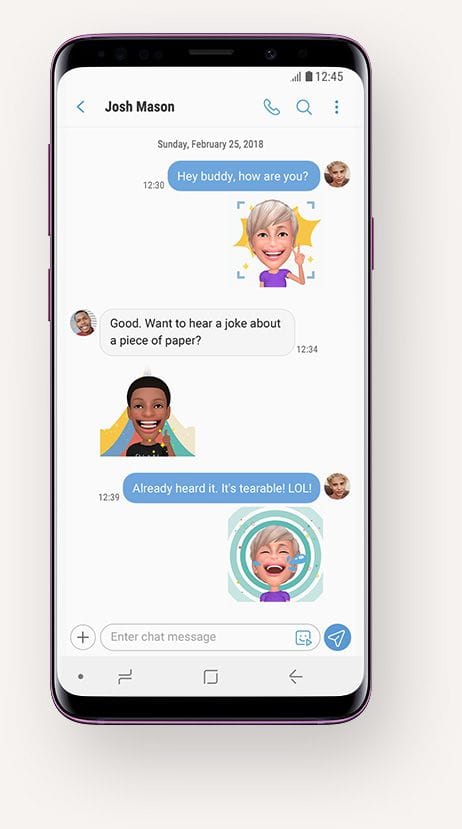 AR Emoji uses the selfie camera's 8 MP sensor to analyze and recreate your face into a Nintendo Mii resembling character. It takes a 2D image of you and recreates it into a 3D animated character by applying 100 different facial features. The awesome part about all this is that your friends and family don't need another GALAXY phone to enjoy or get seriously annoyed by your GIF's of you fooling around. Samsung does include a lot more options all found deep within the AR Emoji's menu so just go and have fun.
Bixb

y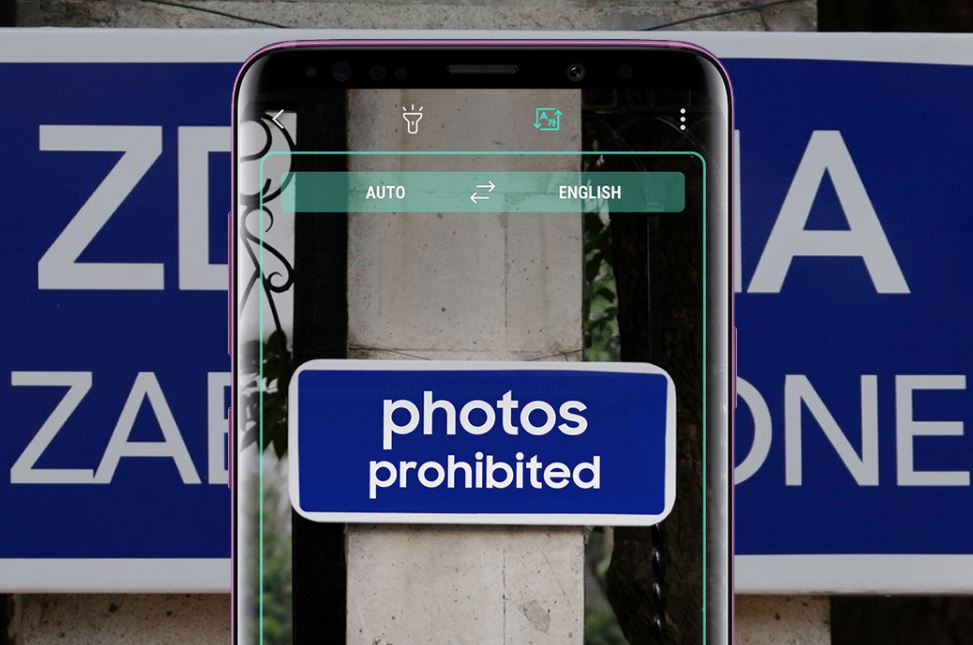 Bixby has been a hit and a miss for many folks, for us, it's more of a miss.
The assistant is smart, let's give it that, but only when it works and at this stage Bixby still does not listen very well nor does it comprehend every command. A work in progress nonetheless. Live translations provided by bixby via camera or voice gave us OK results and you need to be constantly connected to the internet for the assistant to work some of its magic.
Samsung bakes Bixby into all their flagship phones now and you can see this in the form of a dedicated Bixby Button found on the side of the phone (which most of us in our S8 and Note8 phones remapped it to serve as a flashlight or as a vibrate/sound switch instead). Samsung is pretty serious about Bixby as the company obviously wants to butt heads with the more useful and more mature Google Assistant. Bixby does various things that are actually pretty useful though. For example, Bixby is able to open Twitter and tween things for you to specific tags with specific hashtags as well. When it works, Bixby can also be programmed to understand a string of commands throughout your phone to take photos, edit and post them on your preferred social media account. Apple and Google's AI both cannot do complicated tasks such as these but the big thing is that Google's AI seemed to UNDERSTAND me more frequently than Bixby could.
Samsung still has a ways to go before Bixby can be well received, but this does not mean that the whole platform sucks. Not at all, Bixby is a welcome challenge and it is faring well in its own way. The Live Translation via Bixby Vision is pretty handy and nifty to use and it works 90% of the time. We are sure with constant server updates this will indeed become more and more interesting. Stay tuned.
Biometrics

Improved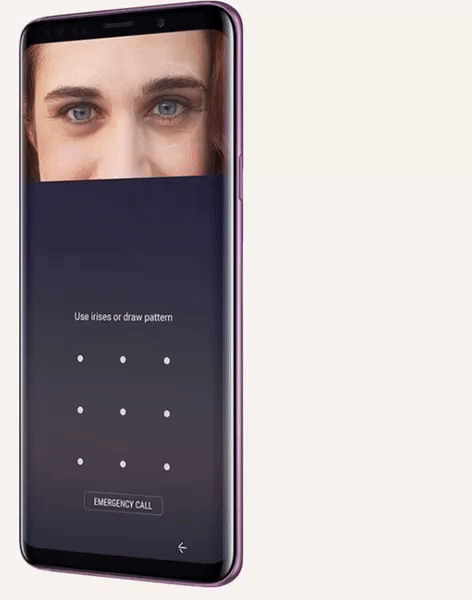 Samsung has also improved Biometric security features as well. Chiefly, the S9 Plus now utilizes both Face unlock and Iris Scanning at the same time. Not only does this speed things up but also theoretically increases security measures everytime you try to open your phone. Let's not try to compare these features to Apples advanced Face ID here. Samsung's offerings are usually more than enough for the average consumer.
The recognition system in the S9 Plus is blazing fast and works most of the time. Whichever part of your face hits that selfie camera first unlocks the phone. The only times we had slight trouble was in bright sunlight where your face becomes too obscured for the 8 MP sensor to see. Please note that Bright Sunlight issues do affect Apple's advanced Face ID too. We're going to have to start equipping our smartphones with sunglasses soon… (Automatic ND filters anyone?).
Yes people have "spoofed" Samsungs facial recognition security in the past but most of us aren't really worried that someone will try to go out of his/her way to hack our phones full of memes and useless photos.
We still prefer fingerprint scanners which Samsung graciously still provides (we're looking at you Apple). Fingerprint scanners just work in the night, you don't need to expend battery life in the dark, don't need cameras, why can't we just live simple lives?
Upgraded

Speakers 
A huge upgrade in the Galaxy lineup is this catch up that Samsung finally plays with their Stereo speaker. It is 40% louder now and a lot crisper than the S8's down firing speaker. Yes this is a pretty long overdue feature. Samsung put their acquired AKG company to use who used their expertise to finely tune their brand new top earpiece speaker and the bottom firing speaker to provide louder sound and also support Dolby Atmos which simulates 360-degree sounds.
Thanks to the now enabled stereo speaker sound from the ear piece you won't have to worry about accidentally muffling the bottom firing speaker with your hand while watching something.
UI and

Performance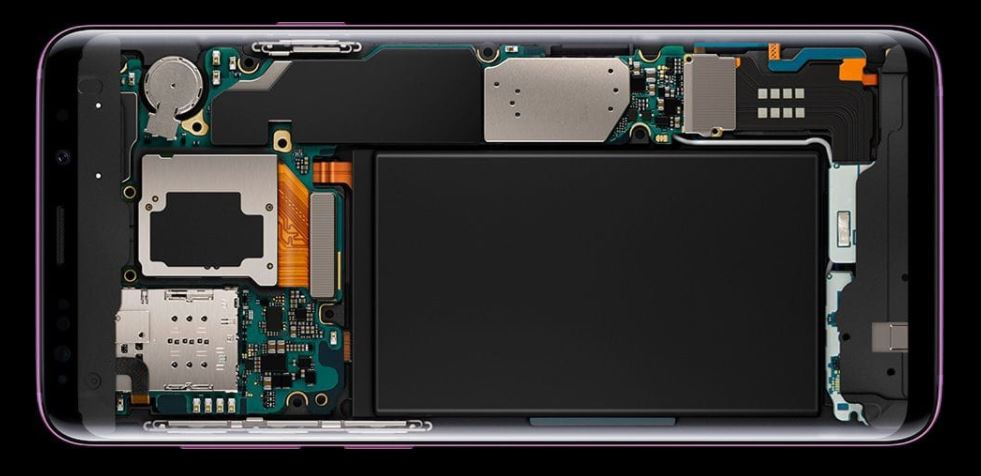 The performance is to be expected, blazing fast and unstoppable being a flagship smartphone. It has a new Snapdragon or Exynos processor (depending on where you live) and they are recorded as being 30% faster than last gen. The 6 GB RAM is still pretty overkill but always welcome if you are lazy like me and don't clear apps as others do. Android Oreo 8.0 is shipped out with the S9 Plus so expect upgraded Android experiences there. The 64 GB or 128 GB internal storage + external microSD support is to be expected so you won't see storage issues anytime soon.
The S9 Plus, so far, is the fastest Android smartphone avaialble. The Snapdragon 845 or the Exynos 9810 performs extremely fast and, well to be honest, we are at a point in time where everything is just so incredibly fast we are becoming numb to it now. Still, it is great to see manufacturers making great strides to create the next best step in production. Both processors are built on the 10nm process designed by Samsung and you should see little heat and flawless 3D gaming with every game title available out there on the market.
Running Samsung's DeX virtual desktop is buttery smooth too thanks to the 6 GB RAM and speedy processor.
Samsung Experience is what the company likes to call their custom skin found on top of the Android platform and each year it becomes more and more streamlined, modernized and super simple. This year is no exception in that the S9 Plus' menu systems are mostly bloat free and starting to resemble the Android 8.0 Oreo software.
Camera and

Battery Life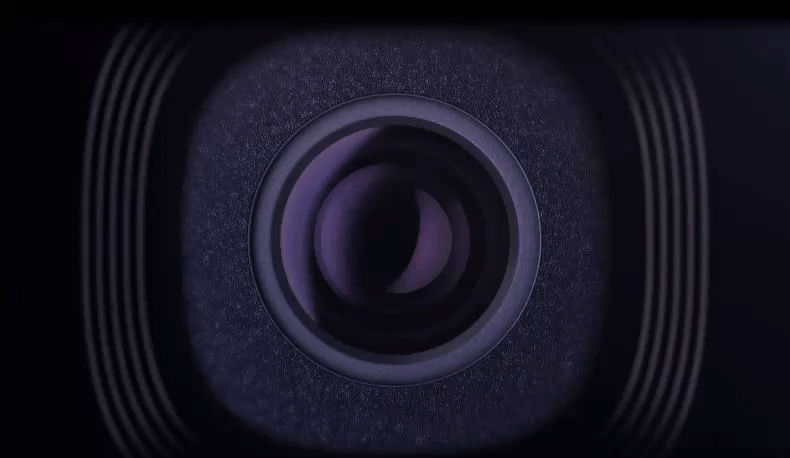 Samsung is the first to create a f/1.5 aperture lens inside the S9 and S9 Plus. The company is also the first to introduce a Dual-aperture technology which is a physical aperture iris that moves inside your S9 which can control the depth of field in certain lighting situations. Samsung also included a crazy 960fps slow-motion video capture that is fun to use but also introduces a lot of noise in the footages.
The Dual Aperture tech is pretty cool in that the aperture iris physically opens up or closes a bit giving us either a wide open f/1.5 aperture or a closed down f/2.4 aperture and this is a first for a smartphone. You normally see variable apertures in actual dedicated camera lens' out there. f/2.4 reduces the amount of light that hits the sensor which gives us a wider depth of field. The camera can also open up to let more light in with f/1.5 when you are in a low light situation and you need to gather as much light as possible.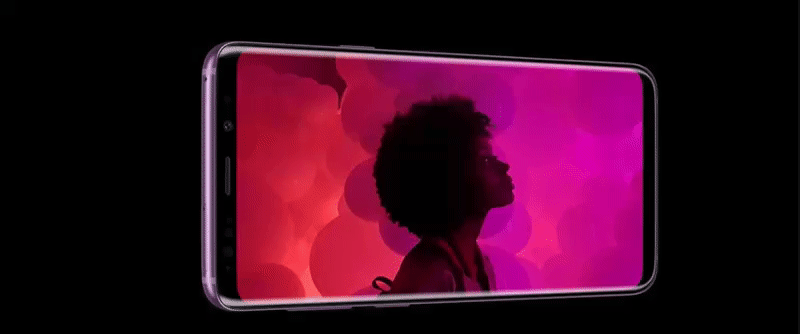 The S9 Plus is able to capture images with 28% more light and 30% less noise in dark places. Samsung also added DRAM to its image sensor stack which allows images to be created out of 12 images instead of 3. Samsung's hardware upgrades to the camera is impressive as it is not just another software based AI trick utilized by all manufacturers.
The f/1.5 aperture lets in a ton of light for a smartphone. Of course it is not the same f/1.5 aperture as you would find in a real camera but for a smartphone this is huge. In real world terms this would be seen as if someone turned on some more lights inside dimly lit restaurants, out on the streets at night, and other dark places you might find yourself in. The downfall of such a wide aperture of f/1.5 is that images can look over-processed. Too smooth, waxy skin and a lack of texture overall.
The S9 Plus is different from the S9 in that the S9 Plus inherits the Note8's dual camera feature with an optically zoomed feature (instead of digital zooms). Samsung's answer to Apple's Portrait Mode is called "LIVE FOCUS" which is essentially the same idea but this is all software processing that tries to create realistic "bokeh" behind your subject (intentional background blur to make your subjects stand out), the technology here in all phones aren't perfect but fun to use nonetheless.
The Selfie camera is the same as you would see in the S8 Plus with an 8 MP sensor and autofocus tech. The images are nice and bright  and even sharp (a feature that is unique to the Samsung lineup).
The Battery included in the S9 Plus is a 3,500 mAh pack that gives you all-day battery life. The combined Fast Charging option ensures that you won't have to worry about battery life for a very long time. Fast charging gets you from 0% to 19% in just about 15 minutes and to 38% in 30 minutes and 1 hour and 41 minutes to get to 100% charge. The S9 Plus also supports Fast Wireless Charging which is a crap ton faster than the wireless charging on the iPhone X.
Should You

Buy it?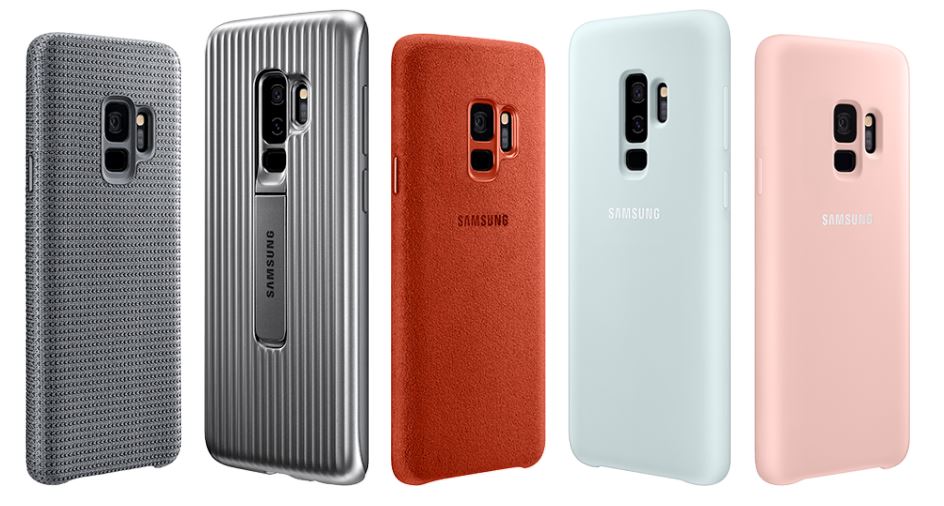 If you own the S8, S8 Plus, or the Note8, no. You do not need this phone.
If you have the money, are coming from the S7 Edge and below, and you want to stay inside the Samsung ecosystem, yes buy this phone. It is a great phone with a beautiful 6.2 inch Infinity Display, the latest processors, 6 GB RAM, all day battery life, fun quirky AR Emoji, and a chock full of features and specs you will find everyday as you explore the S9 Plus.
If you don't have the money, we recommend looking at S8, S7 models on sale or even look to other manufacturers such as the One Plus company or LG.