Samsung Galaxy S9 Review! The Younger Brother to the S9 Plus, Is it worth it?
Cellunlocker Tech Reviews
3:41 pm May 29, 2018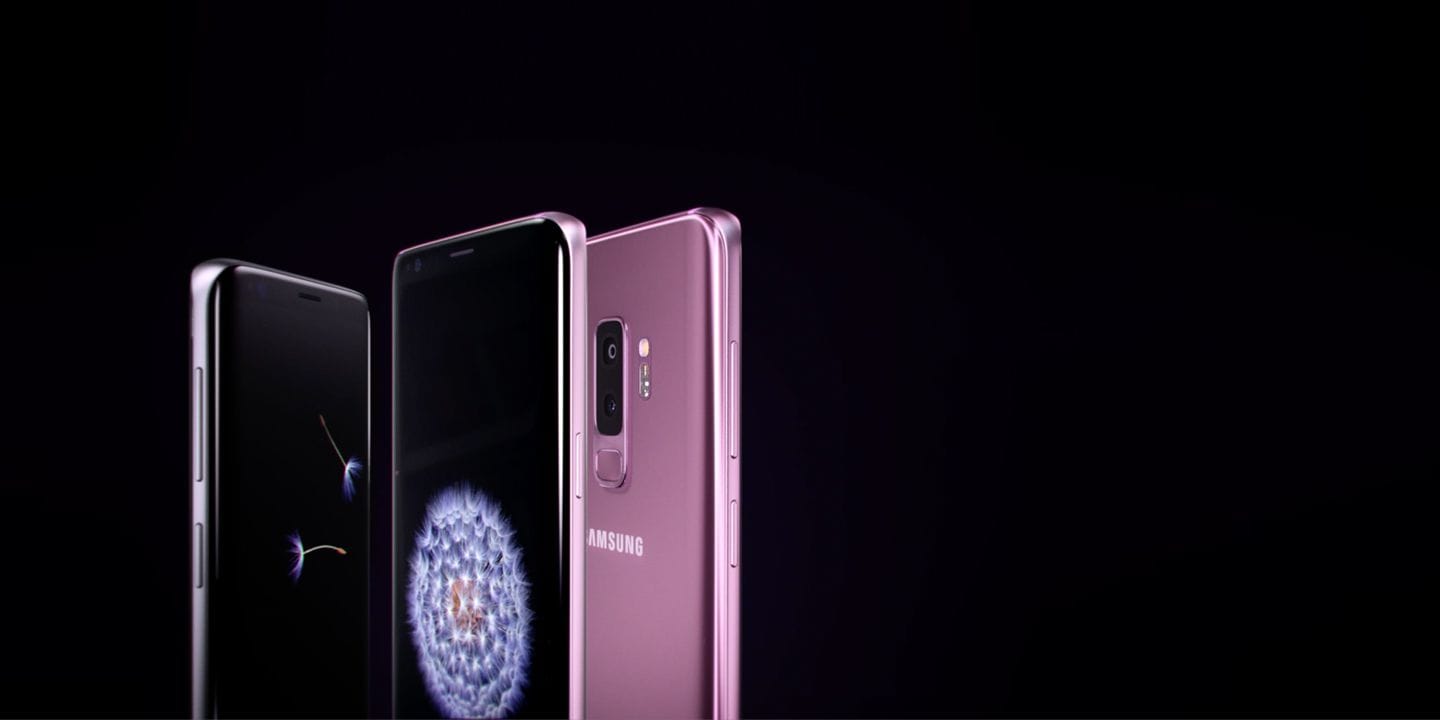 The Samsung Galaxy S9 is another flagship device (the younger brother to the S9 Plus) that is released by the successful Samsung Electronics company. The phone itself essentially looks like a repackaged Galaxy S8 which has its own lime light but what exactly sets the S9 apart from last years s8? Lets find out.
Specs:
Body:

Dimensions: 147.7 x 68.7 x 8.5 mm (5.81 x 2.70 x 0.33 in)
Weight: 163 g (5.75 oz)
Front and Back = Corning Gorilla Glass 5
Aluminum Frame
IP68 Water/Dust proof (water proof up to 1.5m for 30 mins)
3.5mm headphone jack available
USB Type C

Display

Super AMOLED 5.8 inch (~83.6% screen-to-body ratio)
2960 x 1440 Resolution display (~570 ppi density)
Corning Gorilla Glass 5
HDR10
3D Touch ( Home button only )
Always on display

System:

Android 8.0 (OREO)
Exynos 9810 Octa (International)

Octa-core (4×2.7 GHz Mongoose M3 & 4×1.8 GHz Cortex-A55) – EMEA
GPU: Mali-G72 MP18

Qualcomm SDM845 Snapdragon 845 (North America + China)

Octa-core (4×2.8 GHz Kryo 385 Gold & 4×1.7 GHz Kryo 385 Silver) – USA/LATAM,
GPU: Adreno 630

Memory:

microSD support up to 400 GB
64/128/256 GB internal models available
4 GB RAM

Camera:

Main Camera:

12 MP f/1.5-2.4, 26mm
Variable Aperture (mechanical iris)
Phase Detection Autofocus, OIS, LED flash

Secondary:

8 MP (f/1.7) capable of 1440p video recording @30fps

Battery:

non-removable 3,000 mAh battery
Design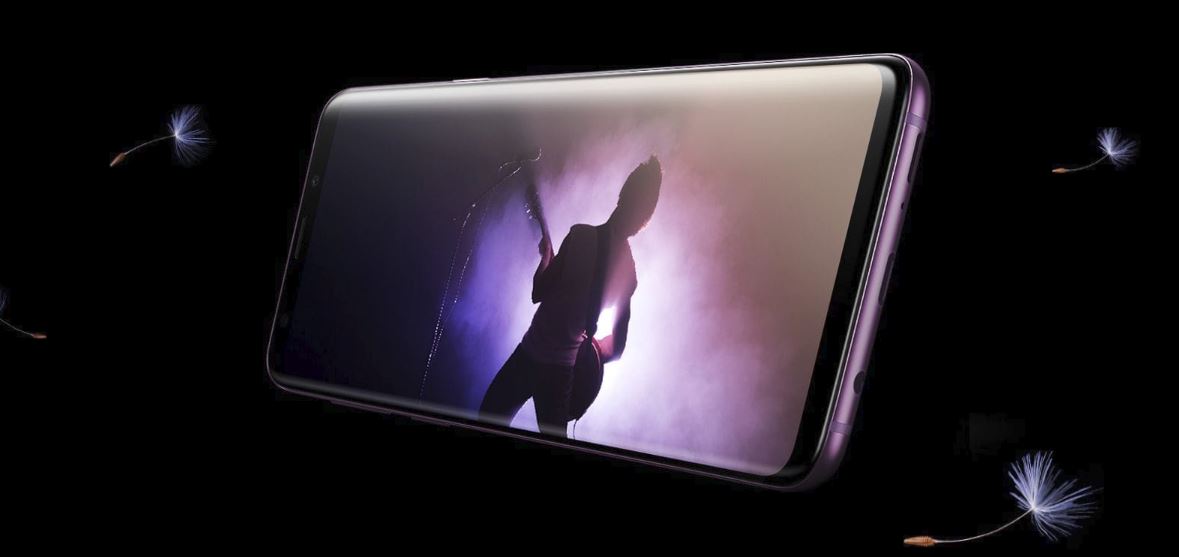 The S8 and the S9 are near identical but this is nothing to complain about, the S8 was the first Samsung flagship to feature a paradigm shift in the companies smartphone design philosophy and the S9's identical design is still one of the sexiest available today. The S9 still has the famliar bezels on the top and bottom of the display. A welcome change, however, is found in the placement of the fingerprint sensor. It is now below the camera with a horizontal placement instead of a vertical placement beside the camera in last year's S8.
The metal and glass body shows off a curved Super AMOLED display and has a water/dust proof rating of IP68. The glass that wraps the phone is made of Corning Gorilla Glass 5 and the company states that the glass has been thickened to endure a drop better than previous iterations.
A dedicated BIXBY button is found on the left side of the phone below the volume rockers. The Power button is found on the right side and the 3D pressure sensitive home button is found at the bottom of the phone beneath the display.
Bixby is still a brainchild for Samsung this year as well. The company is pushing their own homegrown AI out the gates with constant updates and revisions. Hopefully, it will get better when version 2.0 is released later this year.
Many folks prefer the smaller S9 over the larger S9 Plus due to the major size difference. It is easier to grasp, the system and hardware is essentially the same compared to it's older brother and it still looks beautiful.
The Amoled
Display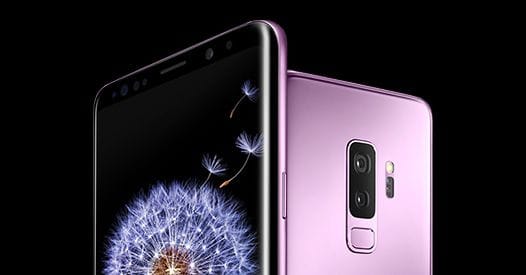 The Super AMOLED display of the S9 will always draw you in without fail with it's rich vibrant colors and deep contrast. The curved 5.8 inch AMOLED Quad-HD+ display is still large enough to enjoy all of your media content while being small enough to fit in your hands comfortably. With a strong brightness even out in the sun Samsung's AMOLED displays are still the best in the marketplace today.
There are customization options available which allows Adaptive mode colors ranging from saturated / rich colors to colors suited to Movies, Games, Media and more. We like to leave it on adaptive mode to let the intelligent screen calibration engine decide based on what's on display. The S9 also has a DCI-P3 colour gamut option which turns on AMOLED cinema mode which makes everything feel "easier" on the eyes. You can also customize the specific colors in RGB (Red/Green/Blue) to make the screen fit your eyes.
Full HDR10 support is available which means that users can enjoy HDR content from the likes of Netflix and Amazon prime. HDR simply improves contrast and also use a wider color gamut. Dark scenes in various shows and movies will feel truly darker compared to other non AMOLED displays.
Blue light filter mode can be turned on at night or at any time during the day to reduce blue light which effectively reduces eye strain. This is quite useful in the night where you might want to browse a bit on social media or read a few articles before going to bed.
Viewing angles are always good on flagship Samsung phones and the S9 is no different. Out door visibility is again great due to awesome brightness levels in the display panel. There is a slight blue in along the curves of the display but that is not super noticeable.
Performance and
Hardware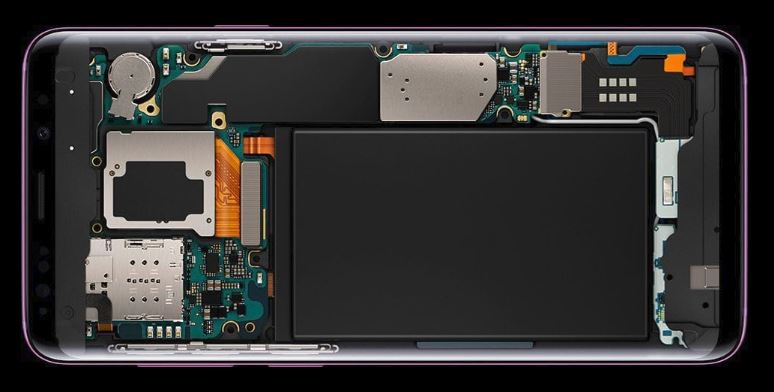 The Galaxy S9 is a powerful and fast device. It can handle anything you throw at it with ease. The Snapdragon 845 (North America) or the Exynos 9810 (International) processors with their respective GPU's still take the cake when it comes to performance in 2018. The new SoC's are capable of the newly touted 960fps slow mo video capture.
The 4GB RAM does not look impressive compared to the 6 GB RAM found in the S9 Plus but to be honest this 4GB RAM space is large enough to accommodate any multitasking needs you might demand of your S9. You won't notice any real-world differences as you use it day to day.
Performance is indeed increased compared to last years Snapdragon 835 or the Exynos 8890 but it still cannot stack up to the iPhone 8 / X processor and their processing numbers recorded. Of course, we've already hit quite the threshold where the returns are diminished so much that high end processors from a few years back still give you awesome real world performances. We believe that the only real benefits these new silicon chips offer are the new features it supports such as new 960 fps slow motion capture. In terms of apps and other regular day to day function you won't see much of a difference between the S9 or even the S7 back a couple years.
The speakers have seen a major improvement where there is still a bottom speaker but now there is one at the top as well. Tuned by AKG and supported by Dolby Atmos this new coop delivers a pretty good immersive sound experience. Despite physical limitations they sound pretty good. If you boost the sound to it's max and play certain audio files the sound can get distorted a bit but it is cool to see that there are volume boost options available. Call quality is great and comfortable to listen to.
New
Camera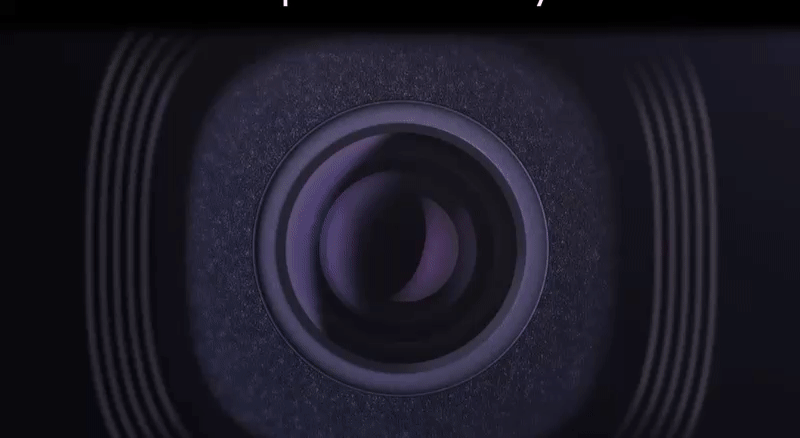 The company is trying a new feature which is a first for the smartphone industry; Variable Aperture. The camera in the S9 has a mechanical shutter that acts as the iris of the lens, aka aperture. The camera can shift between f/1.5 and f/2.4 depending on your needs. 1.5 enables low light photography with less digital noise while 2.4 enables more of the background to be in focus (more depth of field).
The default AUTO mode in the camera app won't really indicate this as the aperture will shift silently. You would have to switch to "Pro" mode to really see it in action or you can look at the lens as you fire and watch that little iris open and close physically. As for the image quality itself, the S9 delivers what we already expect: excellent image quality for a smartphone. Portrait mode is making a return as well this time around. This is a software based background blurring process that creates fake "bokeh" behind your subject. It is improving but still looks weird in certain lighting scenarios.
The added OIS will always help you achieve stable and sharp photos with lower shutter speeds and the standard 12 mega pixel camera sensor captures enough details for the final image. The sensor and software also takes multiple photos for every single photo you take (you won't notice this happening in the real world as it is occurs within the span of a nano second) to ensure maximum amounts of image details and quality is captured and stitched together.
f/1.5 is certainly bright and will let in a lot of light. You can always achieve superb shots in situations where light is not really available such as pubs, at night, in buildings and others. The software does apply a lot of noise reduction giving people in your photos a "pasty" look in their skin.
In day time you won't have any issues as phones like the S9 will always take fantastic photos without much effort. It is noticeably more exposed than the iPhone X or the Pixel 2. The S9's camera has good dynamic range and contrast.
To battle Apple's advanced animoji's feature Samsung included a creepy AR Emoji which uses AR technology and the selfie camera to track your face and create an animated version of you that come with a host of various emotions and emoticons. This has some novelty in the beginning but we soon found that we forgot about it till we sat down to write this review.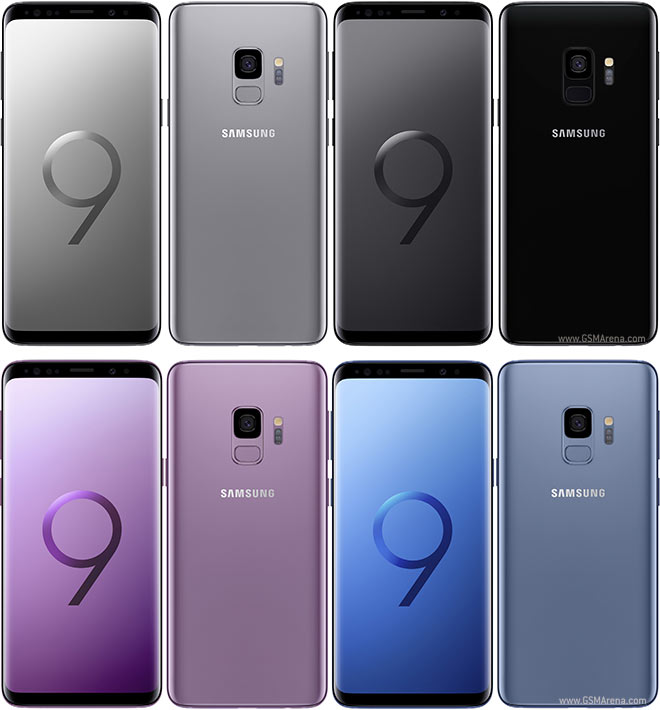 Battery
Life
The S9 features the exact same battery life as the S8 showed last year. The more efficient processor did not really improve the battery life performance in the S9 unfortunately so it seems that the 3000 mAh battery is not as optimized.
The battery size has not increased either but remains largely the same. We are now dealing with a larger more power hungry display so it is a bit of a bummer to see no improvement in this department.
Depending on your usage you should have zero issues getting through the day. You may need to plug in by around 8 or 9 PM at the end of the day.
It is good to use Samsung's intricate array of power saving options giving you control how much data is used, how much processing power is used, and also whether or not apps can use data/processing power in the background.
The S9 is a powerful device with great features, an interesting new camera, and good battery life in the end.