5 Features That Makes The iPhone So Special
CellUnlocker How Tos
12:52 pm June 13, 2018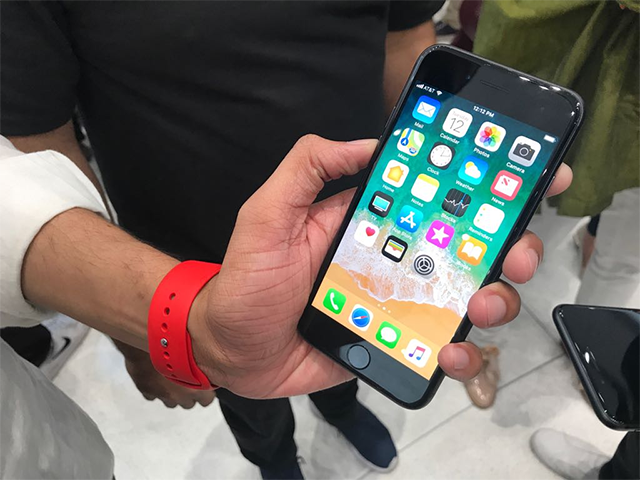 5 UNIQUE FEATURES OF THE IPHONE X
Faithful followers of Apple's iPhone have lapped up its tenth-anniversary edition- iPhone X, making it the best-selling smartphone ever. The iPhone X has been breaking new ground with its hefty price tag, posh screen, and facial-recognition skills and is termed Apple's most captivating device yet.
Let's understand the unique features that make the iPhone X stand out:
The Screen: The iPhone X looks distinctly sophisticated when compared to the other iPhones, primarily because of its edge-to-edge screen. The OLED display ensures improved contrast and deep colors. As first of its kind HDR-ready phone, the iPhone X sports a 2436×1125 resolution at 458 ppi across its 5.8-inches display.
Face ID: To accommodate the bezel-less screen, Apple introduced a new security feature in the iPhone X called the Face ID to unlock the phone. By using a TrueDepth front-facing camera system that maps your face at setup and then uses it to unlock your phone, it lowers the chance considerably of someone other than you unlocking your phone.
Upgraded Battery: The wireless charging feature of iPhone 8 and iPhone 8 Plus is also seen in the iPhone X. The most significant change, however, is in the iPhone X's battery life that lasts much longer, tapping in at 21 hours of talk time. Another improvement is its fast-charging capabilities that can charge 50% of the battery in 30 minutes.
Selfie Camera: The TrueDepth camera system along with its security feature has also evolved the selfie camera. The camera can now sense depth and create 'bokeh' effects, aesthetically blurring the out of focused parts of an image, accentuating your face and giving you some perfect selfies.
Personalized Emojis: One of the best features of the iPhone X is the Animated Emojis or Animojis. The phone uses the Face ID sensor module and tracks the facial movement to map your gestures and expressions to transform it into an animated emoji. The Animojis mimic your emotions and give them a personalized touch.
The iPhone X has a better screen, camera, battery, security, and impressive emojis. If this is a good enough for an upgrade for you, go ahead and buy it right away. And remember, if you're wondering how to unlock one of these phones, Cellunlocker.net can unlock iPhone 8 and 8Plus and even iPhoneX.