The Top 10 Summer 2019 Vacation Destinations
CellUnlocker Tips and Tricks
11:23 pm June 14, 2019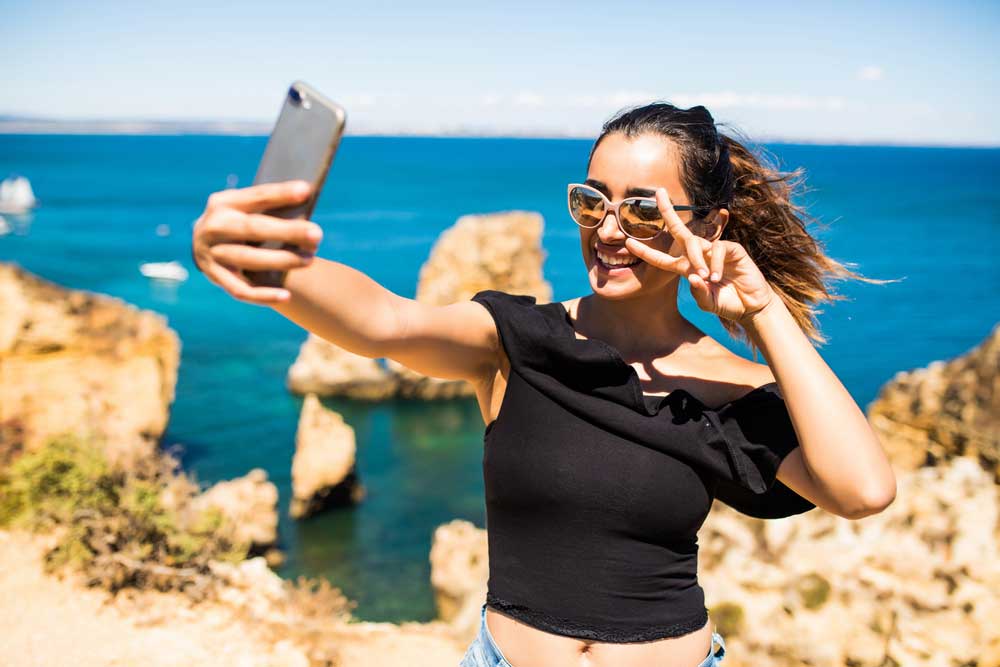 As we roll into the warmer months, it's time to start planning your last minute summer vacations (or start looking ahead to a winter escape). It's one thing to know when you need a holiday, but deciding where to go can be a whole other challenge. Maybe you want a tropical getaway with beaches and relaxation, or maybe visiting somewhere full of history is more your style. Whatever you're hoping to get out of your trip, there's a summer vacation destination out there for you.
While traveling can give you a rare chance to unplug from the world, many of us still need to stay connected when on the go. Worried about getting in touch with family, friends or colleagues while you're gone? Wondering how you'll post your epic travel photos to Instagram without access to data? Cellunlocker makes it easy: we'll unlock your mobile phone—permanently—so you're free to roam, email and post to your heart's content.
Ready to take off? Read on for our list of the best places to travel this summer and onwards.
Take a Road Trip Through Sri Lanka
Nestled just off the southern coast of India, Sri Lanka has got to be Southeast Asia's best kept secret. It's got everything an adventurous traveler wants: culture, history, beaches, surfing, hiking, delicious food, friendly locals … the list goes on. If you really want to go all in, rent your very own tuktuk and take yourself on road trip. Driving one of these little taxi-like vehicles will have you living like a local all the way from Colombo to Kandy to wherever your three wheels take you.
Discover the Balkan Peninsula
A Euro trip doesn't have to cost an arm and a leg, as long as you know where to go. The Balkan Peninsula, extending south from central Europe into the Mediterranean Sea, is the perfect place to get your Euro fix without the hefty price tag you'll find in more popular destinations like France or the United Kingdom. In fact, the Balkan countries are among the cheapest places to visit in all of Europe. The most expensive of the Balkans is Croatia, so if you're on a budget, opt for lesser-traveled Montenegro or Bosnia and Herzegovina. Hopping between countries is easy by bus, so take the opportunity to cross a few places off your bucket list in one trip!
Explore the Natural Beauty of Chile
Nature lovers and adventure seekers, this one's for you. Chile is the best international travel destination for anyone who loves to explore the great outdoors. Full of natural beauty of all kinds — from volcanoes and deserts to beaches and lakes to glaciers and forests — Chile has one of the most diverse landscapes around. Unlike other South American countries, Chile is still relatively untouched, offering an off-the-beaten path experience you won't find anywhere else. For hiking adventures, head to Patagonia or Easter Island. On a foodie adventure? Thanks to its robust wine region and mouth-watering local dishes, Chile has everything to meet your tastebuds' needs. Chile truly has something for every traveler.
Go Hiking in Banff, Canada
While Canada might not seem like the most exotic travel destination for the summer, Banff, Alberta, is home to some of the most beautiful lakes and mountains in the world. Visitors travel from all over the globe to see the Columbia Icefields, the largest icefield in the Rocky Mountains, and it's for good reason. The massive expanse of ice has been evolving for hundreds of thousands of years, and will never again be the same as the day you see it yourself. The region also boasts world-class hiking and rock climbing, for those willing to take on a new challenge. Banff should be at the top of any world traveler's list.
Soak Up the Turkish Riviera
The French Riviera is so last year — this year, the best vacation destination is the Turkish Riviera. Also appropriately known as the Turquoise Coast for its unbelievably blue waters, the Turkish Riviera is a dream destination for sun seekers, historical buffs and party goers alike. There are ruins to discover, beaches to explore and bluffs to climb. Visit the ancient cities of Xanthos, Tlos and Arykanda, or the cliffside tombs at Pinara and Myra. Then head down to the beaches at Patara or Kaputas for a pre-dinner sunbathing session. At night, Cumhuriyet Street (also called "Bodrum Bar Street") is the place to be, with a mile-long stretch of restaurants and bars. No matter what you're looking for, we're sure the Turkish Riviera won't disappoint.
Escape the Hustle and Bustle in Laguna Province, Philippines
The Philippines has long been a popular vacation destination for travelers of all kinds. It's part of the Southeast Asian backpacking route but it also has some of the most luxurious travel accommodations you've ever seen. However, much of the Philippines has become overrun with tourism. As they've grown in popularity, places like Palawan, Boracay and Cebu aren't as untouched as they once were. But you can still find a remote corner of the country in the Province of Laguna, just an hour and a half outside of Manila. Here, you'll find hot springs, the City of Seven Lakes (or San Pablo City), waterfalls, rivers, botanical gardens and more. The Province of Laguna is the perfect place to experience everything the Philippines is known for, without the hustle and bustle of better known destinations.
Dance the Night Away in Buenos Aires, Argentina
Buenos Aires is one of the most unique travel destinations in the world. Its rich latin culture, combined with European influence from Spain and France, makes it a diverse, unique place to spend your summer vacation this year. Be warned, though: Buenos Aires is not for you if you're looking for a quiet holiday. With its bustling streets full of dancing and music, the Argentinean capital is best suited for those who love to be a part of the local culture and enjoy staying out well past two in the morning. Despite the craziness (or perhaps because of it), Buenos Aires has a vibrant art scene. On any given day, you'll find live music in the plazas, small theater productions around town, and bright colors everywhere you look. Sound like your kind of place? Make Buenos Aires your next travel destination.
Wine Tour in Alsace, France
Looking for a rustic, romantic travel destination that'll make you think you've stepped into a fairy tale? Alsace is the quintessential French traveler's dream. Think picturesque canals, flower pots in every window and intricate architecture lining every street. Alsace is also a famous wine region, known for its German-influenced varietals like riesling, gewurztraminer and sylvaner. For a relaxing getaway of wine tasting and postcard-perfect vistas, Alsace is the best place to travel.
Enjoy Some R&R in the Algarve, Portugal
Food, culture, beaches, sunshine — what else could you ask for in a summer vacation destination? The Algarve, along the southern coast of Portugal, has everything you need to create travel memories that will last a lifetime. Even though you could easily fill your days hiking, exploring and trying all the delicious cuisine, the Algarve also gives you the freedom to slow down and take things as they come. In the Algarve, life is all about balance: start your day with an adventure and kayak to the local caves, then grab a fresh seafood lunch before finding a spot on the beach to settle in for sunset. With sunny weather all year round, there's never a bad time to visit the Algarve in Portugal.
Stroll the Streets of George Town, Malaysia
When deciding on a destination for their summer vacation, most travelers are looking for the best bang for their buck. For a place that's easy on the wallet without compromising on culture or adventure, look no further than George Town in Malaysia. This UNESCO site is located on Penang Island, just off the northwest corner of mainland Malaysia. You could easily spend an afternoon getting lost in the streets, poking through shops and talking to the locals. Or head to Penang National Park to take a stroll along the walking trails that wind through the jungle. Also in George Town: beaches, nightlife, incredible food and more. This Malaysian town should be a budget-conscious traveler's next stop.