FIORA Launching Ultimate Wireless Car Charger 2.0
CellUnlocker Tech News
2:01 pm January 21, 2020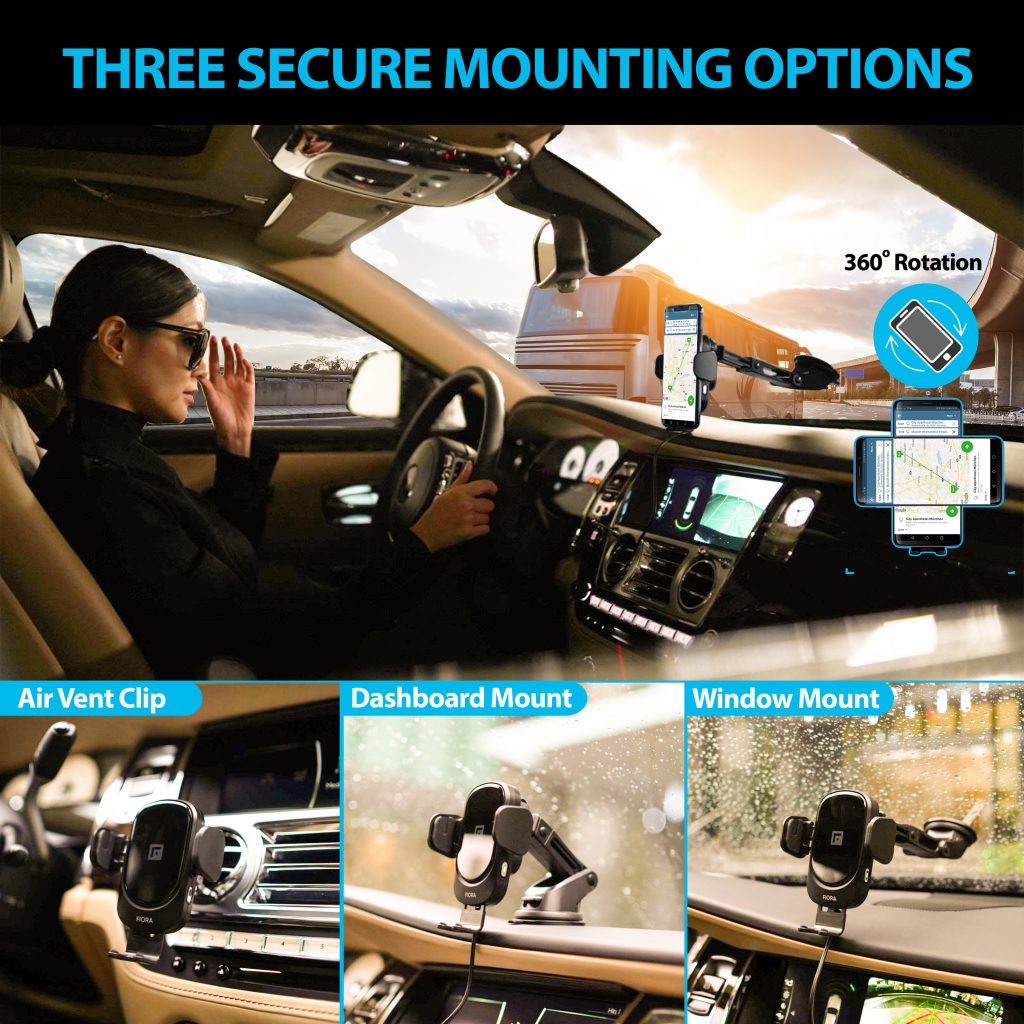 Ultimate Wireless Car Charger 2020 by FIORA
For those of you who are up to date in the Wireless Charging world you may have heard of the Ultimate Wireless Car Charger by Fiora. It's an innovative product with alleged charging speeds that exceeded most of the major brands including Anker and Belkin. It has been announced there will be a new version being released. The new Ultimate Wireless Car Charger will only feature two colors "Rebel Black" and "Titanium Grey" to start with later colors being released in the year.
What is Different in the Version 2.0? Here are the Key Features:
15W/10W/7.5W/5W Industry fastest charging speeds
Automatic clamping mechanism with Smart Lock technology. Meaning a cellphone will only be mounted upon detection.
Dual touch button release sensors.
Ultimate Dash Cam Application which allows you to convert you cellphone into a dash cam while driving. The Dash Cam Application will allow you to video record your surrounding and log your location and speed.
Capacitor function which allows the clamp to open and close even after turning off your engine.
Double reinforced air vent clip and window/dashboard suction cup mount.
Dual port Qualcomm 3.o adapter which allows you to clamp you phone and still use another cable whether it be for Apple Car Play, Android Auto or charging another device.
Tempered glass surface with builtin cooling system.
For more information go to Best Wireless Car Charger of 2020
Be sure to check out our new promo video too!