Unlock Vodafone UK iPhone
CellUnlocker How Tos
12:22 am May 18, 2012
Permanently Factory Unlock your Apple iPhone 4s, 4, 3gs, and 3g locked to the Vodafone UK Network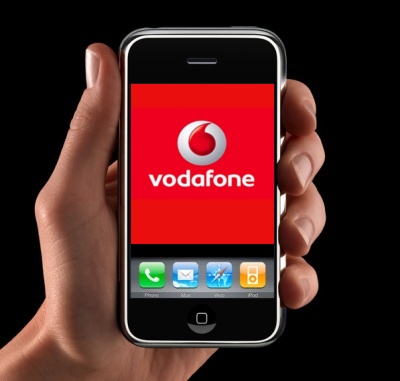 This service will allow you to permanently factory unlock your iPhone from the Vodafone UK network to work on other GSM networks
There is no complicated software, or codes to enter into the phone. Just supply us with the information requested, and we will send you an automated email once we finish processing your order. You will then plug in your iPhone from Vodafone UK into iTunes and your iPhone will be unlocked for use on other networks either than Vodafone UK.
*IMPORTANT PLEASE READ:
– Please make sure that your iPhone is activated with its original carrier and the IMEI # is not barred or blacklisted.
– This applies to VODAFONE UK only! Do not place your order if it is not Vodafone UK as your phone will not unlock and there will be no refunds.
We can Unlock any iPhone from the Vodafone UK Network
– iPhone 4s
– iPhone 4
– iPhone 3Gs
– iPhone 3G
Watch exactly how we do it:

Vodafone UK iPhone Unlocking Instructions:
1. Press *#06# to find your iPhone's IMEI number (This MUST be correct)
2. Place your order here: Unlock Vodafone UK iPhone
3. Once finished processing you will receive and email from us saying "Activated" or "Active".
4. Now do the following below:
– Then, install last version of iTunes
– Make sure your itunes is the latest verision
– Connect phone to iTunes with not accepted (not valid) simcard
– Wait until itunes detects phone
– Now disconnect your iPhone and then reconnect after 10 seconds.
– Phone Unlocked. You will see this on itunes: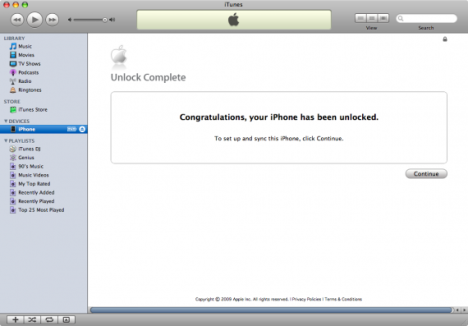 Frequently Asked Question?
Q: Will this work 100% Guaranteed?
A: Yes we 100% Guaranteed this will unlock your network (This does not applied if your iPhone is Barred, reported Stolen or you supplied the incorrect information). Please keep in mind, an unlocked phone will not be compatible with every Service Provider. It is up to you to verify with the carrier you wish to use if your unlocked Vodafone UK iPhone will be compatible on their network after being unlocked.
Q: How long does the process take?
A: After placing your order, the average turnaround time for this service is 2-3 business days. We always strive to get results fast for our customers.
Q: Will it locked back up if i update the firmware or itunes?
A: No, once unlocked, it will be permanently unlocked even after updating the firmware.
100% Guaranteed or your Money Back!