Unlock LG Optimus L9 (P760, P769) and LG Escape (P870)
CellUnlocker How Tos
11:00 pm April 11, 2013
How to Unlock LG Optimus L9 (P760, P769) and LG Escape (P870)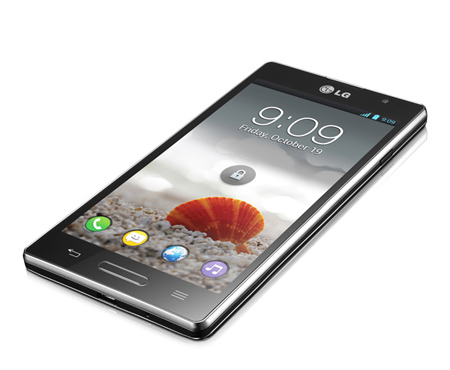 The LG Optimus L9 P760, P769 and LG Escape P870 can be factory unlocked so you can use them on different networks. The Unlocking process is safe and 100% Guaranteed.
Cellunlocker.net offers a 100% Guaranteed service to permanently factory unlock your LG Optimus L9 and LG Escape phone. This is the exact same method that service providers will use to unlock your phone for a fee of $50!
100% Guaranteed, Lowest Price! Same Day Service!
Average Turnaround time is 15 Minutes!
How does it work?
1. Follow the link to Get LG Optimus L9 / LG Escape Unlock Code
2. Please your order online, you will be required to submit your IMEI number (Press *#06# on your dial pad)
3. Unlock code will be emailed to you within 24 hours
4. Follow the instructions provided
How exactly how we will unlock your LG Phone:

Your LG Optimus L9 / LG Escape will be permanently unlocked to work on other networks.
(Please make sure you check with the provider you wish to use your unlocked phone with, if they support unlocked phones on their network, this is the buyers responsibility)
LG Optimus L9 / LG Escape Unlocking Instructions:
After you receive your unlock code via email, please follow these instructions:
1. Insert a non accepted simcard and turn on your phone
2. Phone will ask you to "Enter Sim Network Unlock Pin" or "Enter Unlock Code"
3. Phone will say "successful" or "unlocked"
Why Unlock your LG Optimus L9 / LG Escape Phone with Cellunlocker.net?
* Easily switch Sim cards between GSM Carriers using the same device
* Our Automated system will E-Mail you the LG Unlock code
* If you are travelling, buy a local SIM card and save on roaming fees
* Unlock your LG device from the comfort of your own home
* No complicated rooting,software, or cables required
* Simply enter the LG Unlock code we e-mail you
* There is absolutely no risk of damaging your LG phone by unlocking it.
* Cellunlocker.net Guarantees Lowest price and Fastest Turnaround time
100% Guaranteed to Unlock your LG Optimus L9 / LG Escape Device to any GSM Network