Nokia XL
CellUnlocker How Tos
11:12 pm March 9, 2014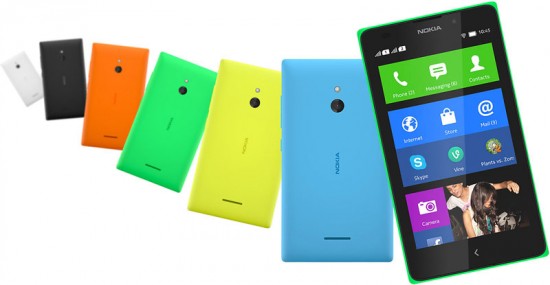 The Nokia XL was announced in February 2014 and expected to launch this year in Q2 with no ETA yet. This will be a dual-micro-sim phone available in green, orange, cyan, yellow, black and white. Just like the Nokia X and X+, this device has a built-in FM radio, offline GPS, java enabled, wi-fi, bluetooth, portable hot spot, but no NFC. Once this device is unlocked, it will work with any compatible GSM carrier worldwide. The phone itself is manufactured free of PVC and nickel on the surface and made of renewable materials.
The XL will have a 5″ IPS LCD multipoint touch screen. Just like the X and X+, it also has brightness control to save your battery. This device will feature a 5MP camera with auto focus and LED flash. It will also have a 480p camcorder and 2MP front-facing camera. This phone will be preloaded with Jellybean 4.1.2 and no confirmation yet if the device OS will be upgradeable. If it is, firmware updates will be OTA (over the air).
This phone is built with a Qualcomm Snapdragon, dual-core, 1 GHz processor and Adreno 203, same specs as the X and X+. It will also have a removable Li-Ion 2000 mAh battery, giving you up to 720 hours on standby and up to 13 hours of talk time. If you like the Nokia X or X+ but don't like the size, this alternative is perfect for you! Especially if you're a big fan of Nokia, but not so much of Windows.
Unlock Your Nokia Device Today!