Blackberry Priv
CellUnlocker How Tos
11:52 pm January 29, 2016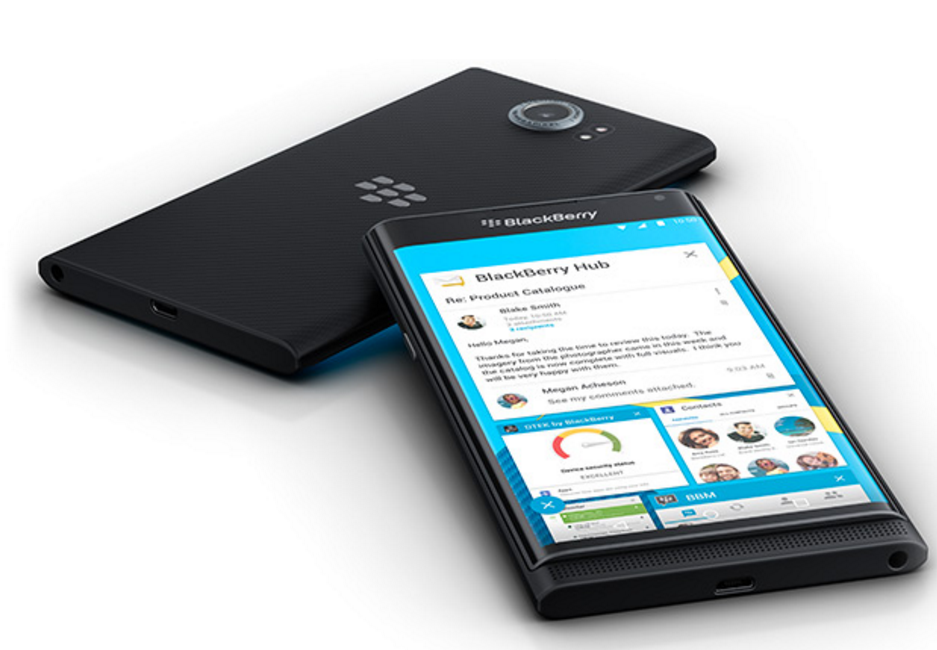 It's been awhile since the Blackberry Priv has been released–previously nicknamed the Blackberry Venice–so let's take a look at what it offers.
Display
Blackberry has decided to step away from the strange world of square phones and stuck with a conventional 5.4" QHD display. Both sides of the screen are curved, though neither edges have any particularly special features like the devices in the Samsung Galaxy Edge line. However, this does not take away anything from the experience. In fact, because of how steeply curved both sides are, the phone feels really comfortable in hand.
It has a resolution of 2560×1440, featuring 540ppi. It also features AMOLED technology, which means that the colours are sharp and vibrant–nothing to scoff at. In fact, it's on part with other flagships of the day such as the Galaxy S6 and LG G4, and it's all protected by the latest Gorilla Glass 4.
Specs & Design
We already sort of knew what the Priv was going to look like, so the release of the phone's design didn't really shock us. What did shock us, however, was how much presence the phone carried. Holding it closed in our hands, it wasn't too thick at all, despite having a hidden slide out keyboard. It also holds a lot of weight, so it feels like a premium device rather than cheaply made plastic held together by glue, like many other phones of today. We, amongst many others, were initially worried that the phone might feel imbalanced with the keyboard revealed. Suffice to say, we were extremely pleasantly surprised to find that the results were exactly the opposite of imbalance. It felt very natural to use the phone while it was fully extended, and navigation was easy– especially with the keyboard scrolling that was cleverly implemented by Blackberry.
It's sleek and it's sexy; both perfect for businessmen and casual-users alike. The phone is made of a kevlar-like type of material. The back is simple, containing only the silver Blackberry logo, the protruding camera lens, and the camera's two sensors. The charging port is located at the center at the bottom of the phone, and to its right is the earphone jack. The sides of the phone are softly curved, which result in a shape that fits very well in your palms. Unlike any of the Galaxy Edge phones, which have a curve that doesn't wrap around the entire length of the phone, the Blackberry Priv's soft edges feel very natural, like this device would be incomplete without them.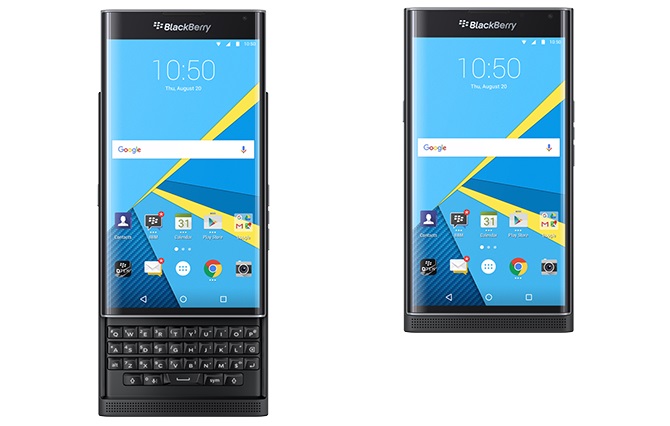 The nano-SIM card tray and the micro-SD card slot are both situated at the top of the phone. In an era where many phones are leaving behind the option of expandable memory, it's a relief to see that Blackberry has not forgotten about the storage-hungry users.
The Priv features Android Lollipop 5.1.1 and a Snapdragon 808 processor. Many will note that the Snapdragon processor is almost infamously known for its overheating issues, and unfortunately, the Priv seems to be one of the devices that experience this issue. Not all of you Priv owners will have it, but many will notice that their device will get hot with heavy use. While this may not be a significant problem, if not careful, it can pose as a danger to your battery life.
Battery
The Priv's battery life is not as impressive as it could be. However, that is not to say that the battery is not impressive at all. Brand new, even for heavy users, the phone should get you through the entire day without a hitch–you'd just have to make sure that you do not miss a nightly charge. It has a non-removable 3410 mAh battery whose size is quite massive when compared to other similar devices.
While a non-removable battery adds to the phone's sleekness and size reduction, it also means that you cannot simply swap the battery out for a fresh one while on the go. I know that many customers like to do this, so this could be a deal breaker, especially once the battery begins to deteriorate with time. You only options would then be to carry around a portable charger or get a new phone; quite expensive considering removable batteries can be replaced for less than $100.
Camera
The Priv has an 18MP Schneider-Kreuznach camera with a dual-LED flash. Blackberry boasts high frame rates and fast focusing, and that it exhibits DSLR-like qualities. The stock camera application gives you a decent array of options, including a few filters, HDR, and resolution. Tap-to-focus is present, as well as an an option for exposure values. This is quite helpful for late night shots, but unfortunately, it doesn't replace the quality of a larger lens. Photos taken in sufficient or more lighting are good–both sharp and full of detail.
The front camera features an average 2MP and nothing particularly fancy like the new Galaxy phones' wide angle front "selfie" cameras, thus paling in comparison to the Priv's rivals. However, we think that you'll find that both cameras are sufficient for daily photography. You won't be taking professional grade photos or even doing "foodie" blogs with the cameras, but for Snapchat, selfies, and Instagram, it'll do just fine.
You'll notice that we didn't do a section dedicated to the keyboard even though that's the most spectacular feature of the Blackberry Priv. We didn't do one because we thought that it would just not do the phone any justice if you read about it rather than went out and tried it for yourself. All we'll say is that the keyboard is fantastic and absolutely lives up to the Blackberry name. After just a few hours, I was able to comfortably write entire essays with it if need be–in fact, I could have written this review on the phone with absolutely no qualms. Do yourself a favour and go try the keyboard–and the rest of the Priv out–for yourself.
– Caroline