One Plus 3T Is one of the Best Android Phone's for 2016
CellUnlocker Tech News
9:37 pm November 23, 2016
One Plus 3T Is one of the Best Android Phone's for 2016
One plus saw great success in their One Plus 3 device (not the 3T) which launched back in July 2016. The older OP3 featured the Snapdragon 820 CPU and a 3000 mAh battery. It was fast, zippy, and fared extremely well against the super optimized iPhone 7. Fast forward a few months and One plus already launched an upgraded version of the 3. The One plus 3T. With a bump in cpu, battery and a bit of a tune up in materials used the One Plus 3T is still a 500$ device that features the best smart phone hardware available today.
The New One Plus 3T
The One Plus 3T looks just like it's very recent predecessor, the One Plus 3. We would be hard pressed to find physical differences in shape and look. However, this is fine, the One plus 3 was a great looking device to begin with. The same dimensions apply here with the (6..01 x 2.94 x 0.29 inches and 5.57 ounces). We are impressed by the fact that the manufacturer was able to include a larger 3400 mAh battery pack within. The OnePlus 3 got rid of the san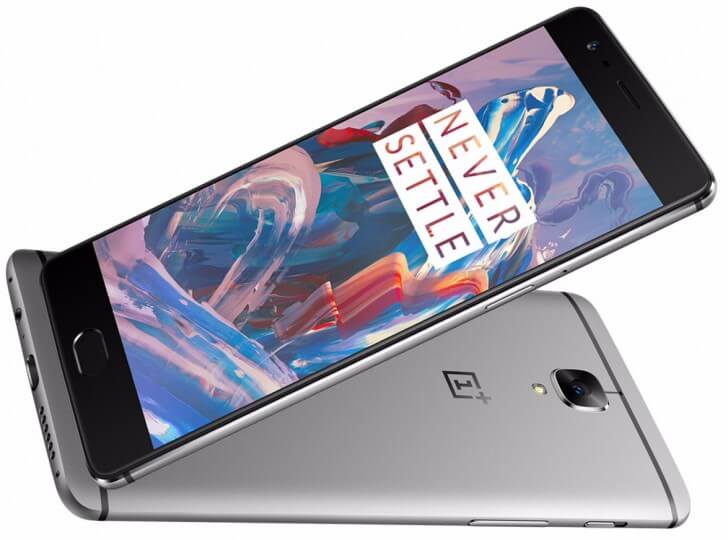 dstone backing found on the OnePlus 2 in favor of a full metal build with slightly curved edges at the back for a nice fit in your hands.
A few colors exist as well for your choosing. an addition of gun metal has replaced the graphite choice giving the grey color a more darker look. The Soft gold remains the same.
One plus has always included the Alert Slider which allows users to toggle quickly between mute and alerts ON. It feels great and has a nice clicky feel to them as you slide up or down the increments.
Display
The display remains the same as the AMOLED 5.5 inch 1920×1080 401 PPI screen. The display is the same as you would find on the iPhone 7 Plus.
Camera
The Rear camera now has a sapphire glass cover and thanks to a faster processor they improved low light shooting. Though it still can't compete up to the level of the S7 Edge or the PIXEL but for the price? Worth it. The Selfie camera has also been upgraded with higher MP (16 MP).
The UPgrade
The upgrade was found in the CPU. OnePlus upgraded the 3T with the Snapdragon 821 instead of the 820. This has higher clock speeds and would allow the 3T to perform even faster than its already super smooth performing OnePlus 3 counterpart.
The RAM is the same high quantity 6 GB.