Galaxy S8 Rumor Update 2017
CellUnlocker Tech News
12:45 am January 10, 2017
Galaxy S8 Rumor Update 2017
As many people look forward to what Samsung will do next tech news sites are gearing up for the upcoming Galaxy S8 smartphone. We have arrived in 2017 already and expect a news update from Samsung to invite users to their Galaxy UNPACKED event. An intriguing image has been floating around the net that purports to be the upcoming GALAXY S8. Samsung may be having trouble with keeping the lid on their top secret projects as DJ Koh (President of Samsung) stated that he is not happy with insiders leaking important and crucial top secret materials.
Here is the image that leaked from a Chinese site called Weibo.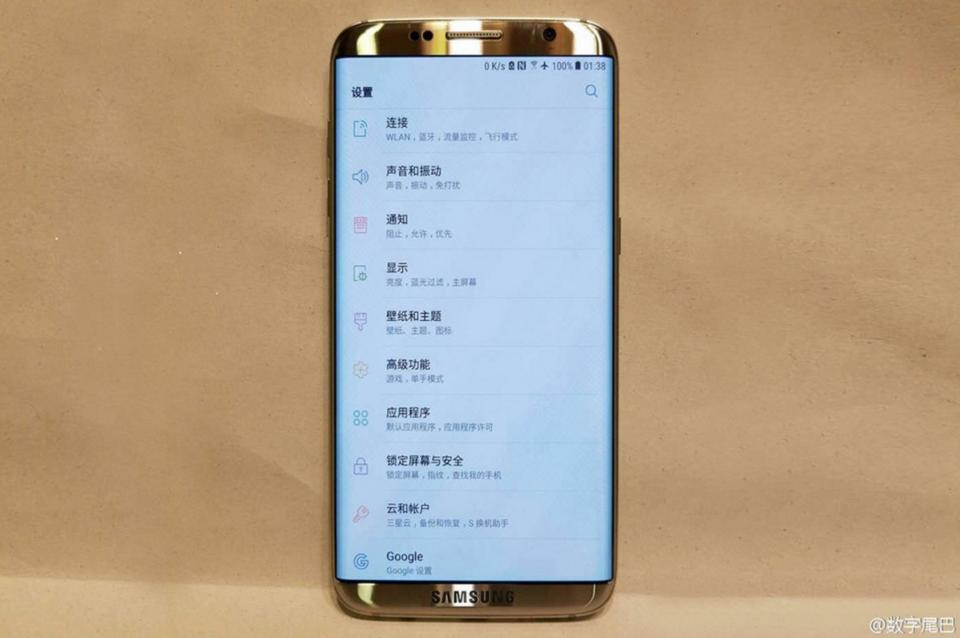 The image fits neatly with various rumors that has been going around. A significant cut in bezel sizes to create a 90% + screen to body ratio. Home button removed and a fingerprint sensor integrated into the glass panel of the screen instead.
Many questions are still unanswered even with this image. We have rumors of a 5.7 inch model and a 6.2 inch model of the S8 and S8 Edge. We cannot judge the real life scale of the phone from the photo itself. The legitimacy of this image is also another issue as with any un official leaks. With todays talent and technology people can create just about anything.
It may be the case that the S8 may come out simlar to what the image purports. We would not be surprised in this case.