Samsung Galaxy S7 EDGE New Years Review and How to Improve your Experience!
CellUnlocker How Tos
1:26 am January 4, 2017
Samsung Galaxy S7 EDGE New Years Review and How to Improve your Experience!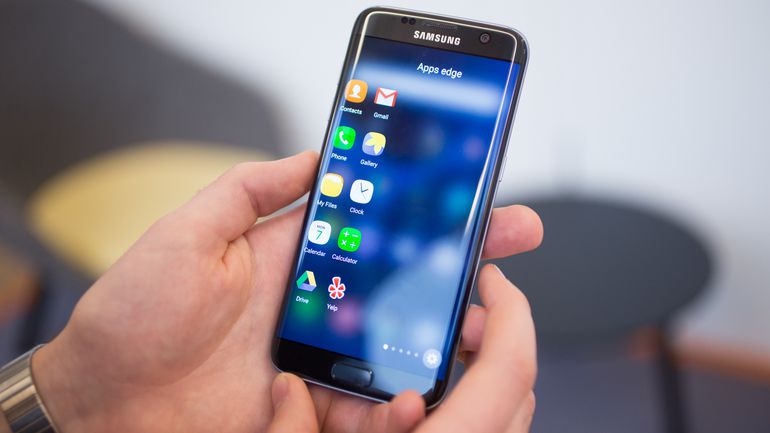 Samsung's greatest flagship model still stands even after the fall of the Note 7 as the 2016 Galaxy S7 Edge smartphone.
The device has award winning features and designs that rival the likes of Apple. Samsung included a fantastic low light camera and design materials that work together perfectly that makes it good.
PROS:
Fantastic AMOLED screen
Feels good in the hands
Superb Camera function
Fast and smooth performance
Good Battery
MicroSD slot for expandable memory
CONS:
Expensive
Non- Removable Battery
The S7 Edge received some of the Note 7's features as the Note 7 died in 2016 due to cancellations. The Alway's On Display features made its way to the S7 Edge and with the upcoming Nougat update in January 2017 the S7 Edge will be up to speed even further as a refreshed flag ship before the launch of the S8 within the series.
Compared to last years winning S6 design the S7 Edge takes over with smart changes and updates. Some of which include the microSD support which was sorely lacking in the S6 / Note 5 line up. The S7 edge still does not have removable battery but that would be quite hard to implement with its IP68 water resistance rating.
The S7 Edge is packed with power. The Exynos 8890 SoC is a fantastic in house designed Samsung chip. The optimizations Samsung made are tightly knit and all of this brings the whole user experience together into a smooth buttery ride. Compared to the Snapdragon variant in the U.S. the Exynos performs with lower temperatures, faster processing power, better battery life, and sustained performance in UI and media. This may come from the fact that the Exynos is an Octa core processor (Dual Quad Core) compared to Snapdragon's (Dual – Dual Core SoC) 820.
The beautiful AMOLED display is larger as well. Samsung followed a new trend of larger screens but smaller bodies compared to their previous generations. This amounts to a slim, sexy design with a large display wrapping around the body of the device. The rear of the phone is now curved as well which helps it to sit nicely in your hands. The AMOLED screen's made by Samsung are a league of it's own. Everyone would know about it by now for its deep blacks and color production.
Want to know how to improve your S7 Edge experience?
Here at Cellunlocker.net we have all the tools and services ready for you to improve your S7 Edge experience on the go. When travelling or even when swapping to a different carrier, chances are that you need to Unlock your phone.
With Cellunlocker.net you can now simply order online, receive a code, and punch it in to permanently, safely, and officially unlock your Galaxy S7 Edge!
The Unlock is permanent and Easy to utilize. Once completed, you have peace of mind to move to any carrier you wish later on.
For more information visit here!
Happy Unlocking!