Samsung Galaxy S8 Plus specs Revealed
CellUnlocker How Tos
1:58 am February 24, 2017
Samsung Galaxy S8 Plus specs Revealed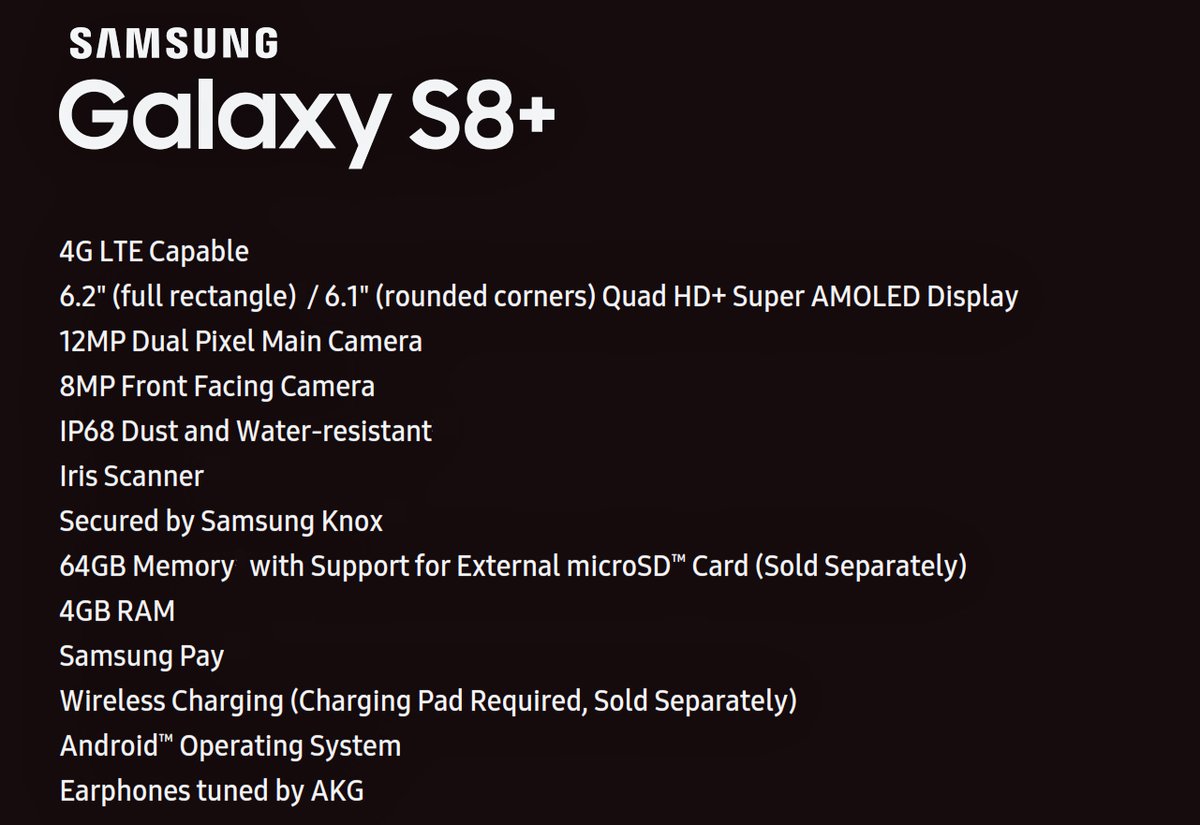 With people clamoring for more details on the upcoming Galaxy S8 and S8 Plus models it seems like the famous Evan Blass has done it again. Ahead of the device's announcement we witnessed a leaked Galaxy S8 Plus specification sheet.
According to Evan Blass the Galaxy S8 Plus will feature a 6.2 inch (Full rectangle) QHD+ display, a 12 megapixel dual pixel back camera (8mp front), IP68 dust and water resistance rating, 4 GB's of RAM and 64 GB of expandable storage (via microSD). There will also be an iris scanner, samsung pay, wireless charging, and fast LTE speeds.
The missing specs are the processor (most likely the Snapdragon 835) and the battery size (we estimate between 3000 mAh to 3600 mAh).
Interestingly, the specs sheet also mentions an option for a 6.1 inch model with "Rounded Corners". We are curious as to how much of a curve the device would receive.
As we know, Samsung is looking to removing their home button and replacing it to the backside of the device. The S8 and S8 Plus will be one of the most exciting releases of 2017 and perhaps another step forward into a future of new smartphone design.