Blackberry KeyOne Preview: QWERTY is Back!
CellUnlocker How Tos
12:18 am March 3, 2017
Blackberry KeyOne Preview: QWERTY is Back!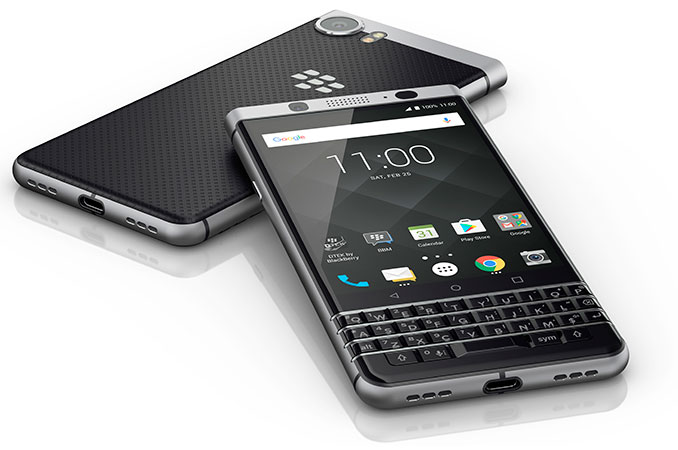 Blackberry is going back to their roots with their next flagship Android device, the KeyOne. Owned by TCL (who also owns Alcatel) Blackberry made a new debut at MWC 2017 as a launch party. Notice anything about the device? You got it, it resembles an old school Blackberry but with an Android twist.
Pros:
Blackberry custom security implementation for business is very strong
Android 7.0 Nougat
Excellent classic tactile keyboard
Performance is good enough
Great build quality
Cons:
Design could be found as a bit odd by some
Display is an awkward size due to keyboard
Device is top heavy when holding by the keyboard
Budget CPU decision
Full Blackberry KeyOne Specification Sheet:
Dimensions:

149.1 x 72.4 x 9.4 mm (5.87 x 2.85 x 0.37 in)

Body:
Display:

IPS LCD 4.5 Inch (1620 x 1080) (~434 ppi pixel density)
Corning Gorilla Glass 4

Internals:

OS: Android 7.1 (Nougat)
CPU: Snapdragon 625 (Octa Core 2.0 GHz Cortex-A53)
GPU: Adreno 506
3 GB RAM
32 GB Storage (microSD support available)
Battery: 3505 mAh battery (non – removable)

Camera:

12 MP, f/2.0 PDAF dual LED back camera
8 MP Front facing camera (1080p)
First Impressions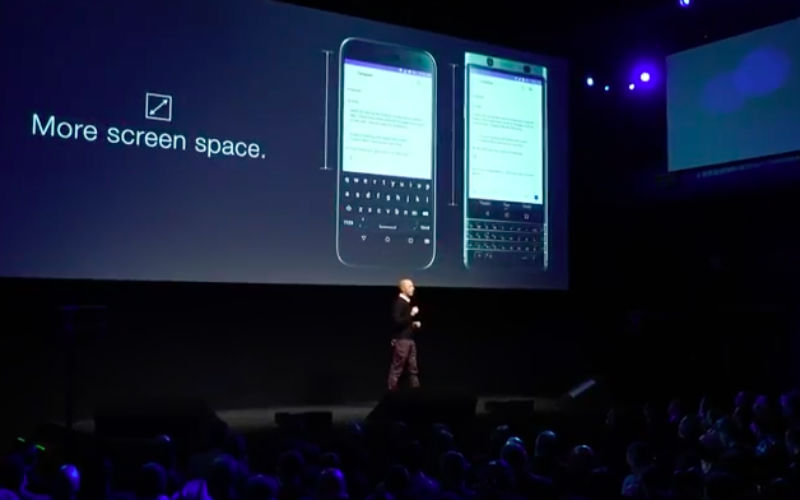 The Blackberry KeyOne aims at a specific crowd of smartphone users: the people who appreciates Blackberries classic keyboard design. The KeyOne is a flagship device that retains Blackberries iconic identity in terms of hardware and software yet still manages to keep up to date with the latest popular operating system. If we were to talk about keyboards it is Blackberry who got it in the bag. For many years in the past the Blackberry devices were the king of physical keyboard experiences. With the KeyOne we are pleased to find this feature making it's return to the market.
As fans of the older Blackberry with the pure hard plastic prowess of the BB Keyboard we all grew up with, we actually found the KeyOne to be very pleasant. People who are seeking out a physical keyboard experience may need no look any further. It is a blast from the past.
KeyOne Keyboard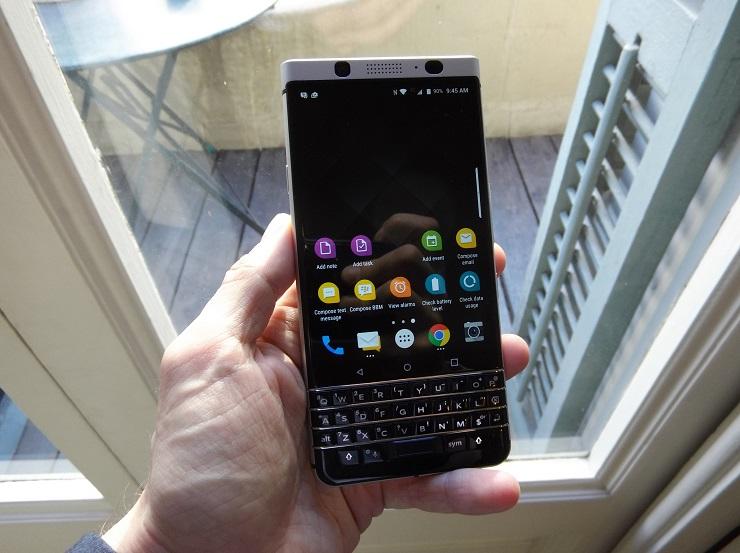 Thanks to the physical keyboard the BB KeyOne was set apart from the crowd. It combines todays Android 7.0 software, Blackberry DTEK series security, and the old Blackberry Classic's hardware and creates a nostalgic experience that manages to be up to date.
Immediately you would feel the benefits of having a QWERTY layout with good tactile feed back with each press. Without a doubt, a keyboard is very different from the touchscreen counterpart. The keyboard also acts as a touch screen module allowing users to simply slide their fingers up and down over the keys to scroll through pages. This feature was also found on the Blackberry Passport.
It isn't the most elegant solution, however. During our tests we found the scrolling to be a little bit rough and was not as smooth as it would be with regular touchscreen scrolling. Other than the track pad feature of the keyboard we found that the space button also acted as your fingerprint scanner. The space bar does not act as a home button (that is found among the capacitive buttons on screen).
UI and Performance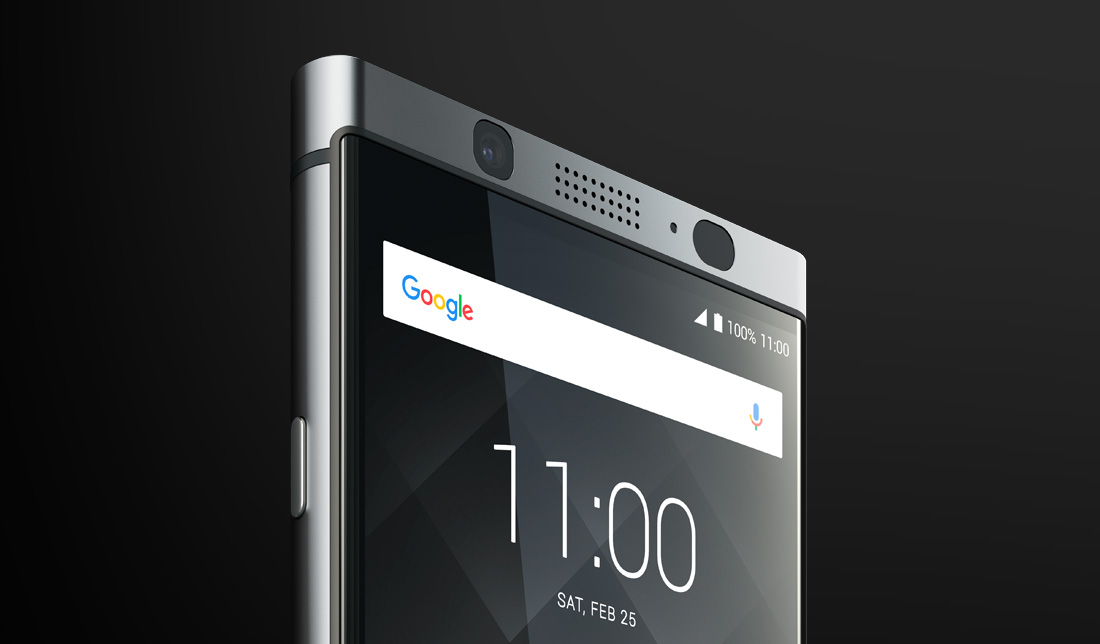 While the keyboard brings about nostalgia we are still hit with a smack of modern reality with an updated software running on the KeyOne. We see Android Nougat (7.0), we see a stock Android experience, Google Play Store, and a super high security encryption technology integration that pleases world class governments. Unlocked Keyone Blackberry
We see similar efforts in this industrial security sector found in Samsung's and Apple's portfolio with Samsung Knox and iOS 10. However, Blackberry seems to have this right so far and it may be an important stepping stone for BB to come back strong.
The system uses an older Snapdragon 625 chip and 3GB of RAM. While the performance won't be stellar or high end, it is good enough. We are pretty far in our technological rabbit hole that even the most budget chipsets can provide excellent performance experiences in various devices. For what it's worth, the KeyOne provided good enough performance compared to other high end models out there.
We see 32 GB of storage with microSD support as well so storage should be quite adequate.
Display and Design
The KeyOne does have a strange display. The display is a 4.5 inch touchscreen with a 1620 x 1080 resolution. This is because the keyboard takes up the bottom part of the device. While it may be a worthy sacrifice to endure (a trade off in order to satisfy our guilty pleasures for physical button mashing) some might wish for a bit more screen real estate. Especially in our current time of increasingly huge displays and shrinking bodies we rarely see display sizes below 5 inches anymore. It may take some getting used to when viewing videos on the 4.5 inch display after using a large display (if you had one prior).
Remember that the device is still physically larger than the Blackberry Classic. This means that users may still need to grasp this device with both hands in order to operate it or to type. We noticed that the phone may be a little bit top heavy while holding thus it gives it a bit of an unbalanced sensation. People with large hands may still be able to manage one handed usage.
The Android navigation keys are above the keyboard which may prove to be quite annoying for some. We are so used to having these important navigational buttons on the bottom of our phones, but we may need to get used to it for when using the KeyOne. We hope that the keyboard will have some programmable settings to offset some of the navigational functions onto the keyboard itself and give us a bit more display space.
The KeyOne has its power button on the left side, while the volume rocker sits on the right side. Below the volume rocker sits a "quick access" key which launches any apps that you point it to.
Finally, the KeyOne is kind of thick compared to today' sleek phones. Some will like this added heft while others may have an issue with it. We like it. It gives it more substance and the textured back feel great in the hand by providing grip. The KeyOne is certainly not a phone that has the same sexy factor you would expect from an iPhone or a premium Galaxy device but we want to give credit to Blackberry and TCL for creating a well-built flagship in their own way.