Huawei P10 Review
CellUnlocker Tech News
9:37 pm March 9, 2017
Huawei P10 Review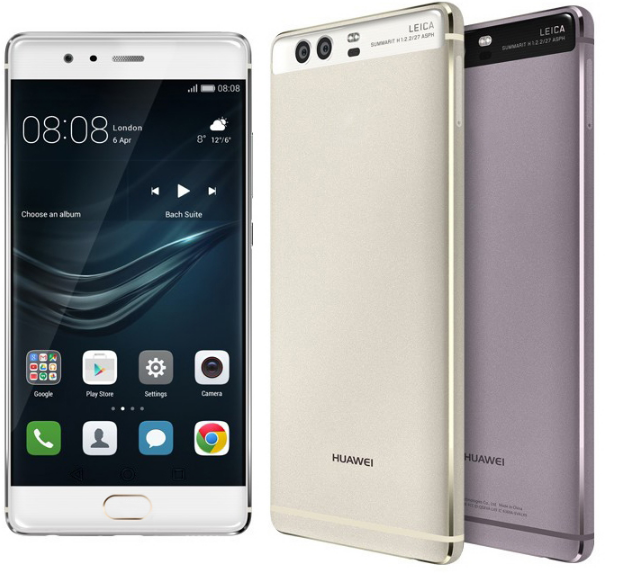 CellUnlocker Review:
Cellunlocker Score: 4.1/5.0
---
Verdict:
The P10 is the younger brother of the bigger and spec heavier bigger brother the P10 Plus. Even so, the P10 still offers a slew of good features for it's price. It is a good looking handset which can be really considered by users who may be using phone's that are a few years old. Mainly, the P10 is marketed for it's imaging capabilities as Huawei touted their "Co-engineered by Leica" banner. The P10 will come with dual-cameras. The P10 does feel like a worthy successor to last generations P9. The device is also touted to having All Day Battery Life.
---
Quick Spec sheets:
Dimensions:

145.3 x 69.3 x 7 mm (5.72 x 2.73 x 0.28 in)
Weight: 145 g (5.11 oz)

 Display:

5.1-inch 1080p IPS-NEO LCD touchscreen (~432 ppi pixel density)
Corning Gorilla Glass 5

Internal Specs:

CPU: HiSilicon Kirin 960 (Octa-Core: 4 x 2.4 GHz A73 cores + 4 x 1.8 GHz Cortex-A53 cores)
GPU: Mali-G71 MP8
Android 7.0 (with Emotion UI 5.1 on top)
4GB RAM
32 GB internal storage (microSD support)

Camera:

20MP monochrome sensor + 12MP RGB sensor (F/2.2 aperture)
8MP front camera (f/1.9)

Battery:
Available Colors:

Mystic Silver, Rose Gold, Graphite Black, Dazzling Gold, Dazzling Blue and Greenery
---
The Huawei P10 feels like a good successor to the P9 if you need a smaller display as well. The specifications are high end, especially the camera, all except the display. We found that the display does still look good but it is a FHD (1080p) display.
Design
The design of the P10 is one of the more interesting talking points, it kind of looks like a cross between an iPhone 7, a One Plus 3, and a bit of a Galaxy S7. In other words, it looks great.While it may look similar to the previous Huawei P9 flagship model as well, there are some obvious design changes. The edges are a bit more curved but not as curved as the current competition thus making the phone a lot easier to handle. The power button has an indented design so that users can easily differentiate between the power button and the volume buttons. The finger print sensor is no longer found on the back of the phone but is now placed at the front on top of the capacitive home key. Huawei is also approaching a minimalist design and they are calling it "organic minimalism".
Following the idea of organic minimalism the home button took on a new form. It is still a non click touch key but it retains 3 functions you would normally find on an android device. To go Home you must long press (for a short time) the key, to go back you simply tap it, and to open up recent apps you must swipe the home key. We figure that users will get used to this and become a lot more efficient at utilizing this new method than what new users would be able to manage at first. Huawei claims that this feature will be a lot easier to utilize compared to Android's usual on-screen soft buttons. According to the company Huawei also integrated an "Ultra Response" feature which predicts and tracks your usage habits. This enables the software and hardware to predict where your finger might go next taking action before your action is complete (this theoretically should reduce latency between action and response with your device).
The P10 retains the 3.5mm head phone jack (thankfully) and also provides a USB-C port on the bottom. The lone speaker is also found at the bottom of the phone. The phone has a full-metal unibody design. Huawei included two "Dazzling" color options that provide a shiny/reflective metal body which looks quite…. spectacular.
Display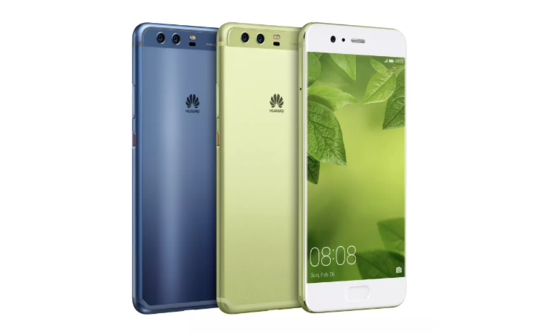 The P10 uses a Full HD 1080p display. This is sufficient for a lot of folks as it provides enough sharpness and detail in videos and images. However, in a time of quickly advancing display technologies we at least expected a bump to QHD panels. Huawei did include a QHD panel in their P10 Plus model. The display certainly looks bright enough and should be view-able in sunlight. The display is a 5.1 inch IPS LCD panel. A 5.1 inch panel is considered an optimal size for being small yet big enough to comfortably play back media content and information back to the user. The viewing angles are also quite wide to view comfortably. Full HD resolutions are not as sharp/crisp as Quad HD displays but we do not think this is necessarily a bad thing. It retain's it's own abilities to perform in the display department.
It is also important to note that the P10 uses an IPS-NEO panel which means that blacks are improved compared to regular IPS displays. IPS-NEO also brings wider viewing angles to the table. While AMOLED displays have seriously deep blacks, IPS-NEO enables something good enough but not as deep. We had a problem with screens being too "cool" in regular IPS panels and the IPS-NEO panels seems to alleviate this with clean colors, and high brightness options.
Performance
Huawei loaded the P10 with a custom skin that they call "Emotion UI 5.1". This is a skin slapped on top of Android 7.0 Nougat. While Nougat is great, some may have issues with Emotion UI 5.1. There are many reasons to like and dislike custom manufacturer skins on top of the main OS core. We believe that diversity in the user interface brings about the uniqueness of Android. Huawei included a new feature that they call "Ultra Memory". This is a function that recycles memory faster in the background enabling the phone to run smoothly.
The P10 uses the HiSilicon Kirin 960 processor. This comes with the new Mali G71 MP8 GPU coupled with 4GB of RAM. The Kirin 960 silicon, on paper, puts it up there against high end competitors such as Exynos and Qualcomm. The processor is a big improvement over the P9 flagship of last year.
You would not have any issues with performance on the P10. The processor is blazing fast, you have the latest GPU integration on board, and due to all of this navigating and surfing through web browsing and settings showed no signs of slowing down. However, as others have also experienced there was some issues when trying out games. The phone tended to heat up during performance. We do not think this would cause any big issues though.
Camera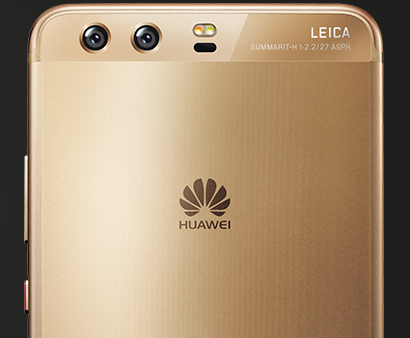 The Huawei P10 has integrated dual cameras developed by Leica. This is a pair consisting of a 20MP monochrome sensor and a 12 MP RGB sensor. According to Huawei, this set up allows users more expansive photography options in a wide array of situations including low light circumstances. The camera will be able to create more realistic bokeh (shallow depth) and a more accurate black and white photo.
We always enter the conversation about phone cameras with a grain of salt. If we wanted to do some serious photography with attention to details and function, we would always go to our DSLR or mirrorless cameras. However, no body, at this time, can beat the convenience of having a good camera on something thin, light, and stylish that is carried everywhere with you. Given this, sure, the P10 may not be the worst performing camera nor will it blow you away with its images but it is still a big improvement from past years. The P10 is equipped with capable software that can render photos with cool effects such as super shallow depths of field (out of focus back grounds).
For low light photography the camera is alright. Compared to other smartphones on the market that are marketed as high end the P10 is not the best but will get the job done. As with any smartphone, you will face a fair share of noise the images will look quite over processed. The P10 does underperform in dark arenas compared to the likes of the iPhone 7 and even the Galaxy S7 devices. We sort of blame this at the phones smaller aperture of f/2.2 compared to the wider apertures of f/1.7 in the s7 and f/1.8 found on the iphone 7. The Pixel also has an aperture of f/2.0 which is slightly larger than the P10's lens but the Pixel does produce good photos.
The camera is pretty good. We would like to make an emphasis on this. The software is snappy and fast, and we found zero lag when shooting. The phone won't over sharpen your photos nor distort your color space when the lighting is good and so users would be quite happy with their purchase. The back camera can record 4K video at 30fps as well or FullHD at 60fps.
The camera app also comes with a manual control function setting, custom monochrome / portrait mode, and impact filter options. The camera app also enables users to perform basic touch up work on your images.
The front facing camera is an 8 MP f/1.9 which delivers great selfie's in low light and normal. The low light part won't blow you away but it works.
Battery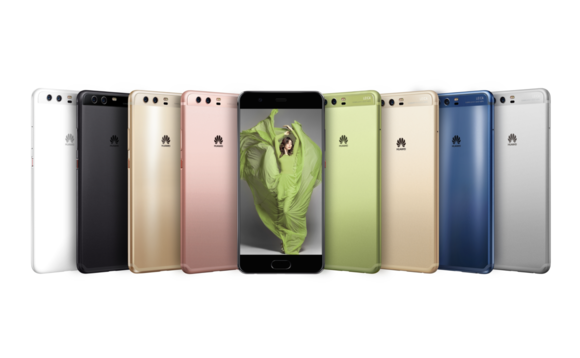 The Huawei P10 has a 3,200mAh, non-removeable battery, which is rather large for a 5 inch device. The P10 typically loses between 8-12% battery life per hour while streaming videos at 50% screen brightness. The phone's battery life does last you all day with moderate usage.
Conclusion
The P10 is a great addition to the market. New adopters of the phone will thoroughly enjoy what it has to offer. The design looks great, the screen is sharp, and the performance of the phone is up there with the competition. The camera works fine, though it can be a bit underwhelming in low light. The phone has an older brother called the P10 Plus which has beefed up specs for a tiny bit more payment. If that bit of payment is too much and if you are in the market for a smaller device the P10 is a worthy consideration.