Leakiest Galaxy S8 Images (Clean Images)
CellUnlocker Tech News
12:34 am March 3, 2017
Leakiest Galaxy S8 Images (Clean Images)
We have been following the Galaxy S8 leaks scene for a while now and the following images are the clearest, most reliable photos we have ever come across. The reveal date for the S8 is set to March 29 by Samsung. So it may be no surprise at all that a clean leak was, well, leaked a few weeks before launch. Evan Blass is a reknown leaker who really specializes in Samsung devices before they are even revealed to the public officially. Recently he tweeted a few photos that pretty much seem to sum up what the phone would look like. It fits the look and description of previous leaked Galaxy S8 photos and leaks as well as renders people try to "recreate".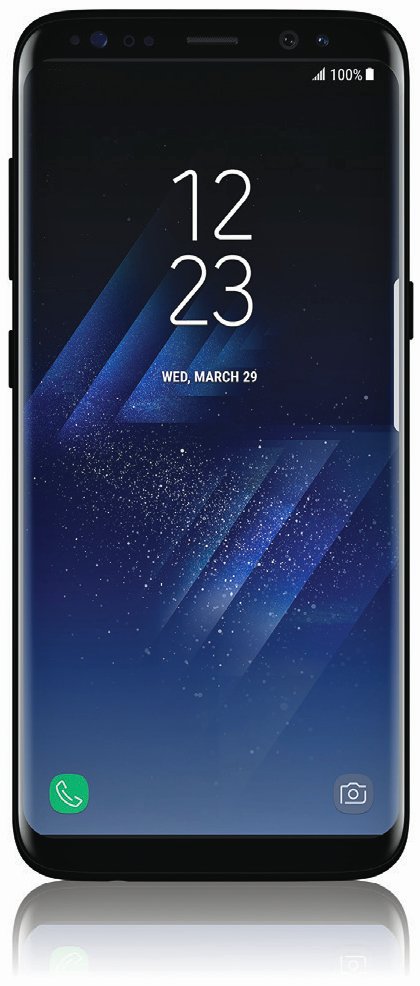 We can clearly see that the the S8 will indeed have a double edge (like the S7 Edge did) and prominently thin bezels. The display will be sharp with punchy colors thanks to the Super AMOLED display. The home button is indeed gone and most likely moved to the back side beside the camera. The display is truly edge to edge from left to right and very close top to bottom. It is a lot sharper than the LG G6's edge to edge display. We can see that the navigational buttons also got a make over from the standard Google triangle, circle and square to a more futuristic design. Refinements to the Samsung Grace UX looks very promising with simpler designs as usual. We can see that the Front side (at the top) contains the camera with a wide aperture and other sensors including: light, and an Iris Scanner.
Finally, we are assured that the Galaxy S8 will continue to carry on the important tradition of supporting the 3.5mm head phone jack. The device also has an extra key under the volume rocker which we assume will be an extra accessory button for launching applications. This button, however, could be used for launching Bixby, Samsung's own integrated AI.
Just check it out below:
It looks as though Samsung is throwing everything they have ever developed on this device. With extremely thin bezels, curved displays, fast processors and hardware and the highest quality in materials. It looks very thin, long and quite sizeable. Samsung's Note 7 initially had big impacts on the company which, over time, did not actually cause too much damage. The S8 is expected to fill in pretty large shoes here that which the Note 7 has left behind.
Let us know what you feel about the design and what could possibly be running the Galaxy S8 below!