Sony Xperia XZ Premium: "Best New Smartphone for 2017
CellUnlocker Tech News
11:07 pm March 6, 2017
Sony Xperia XZ Premium: "Best New Smartphone for 2017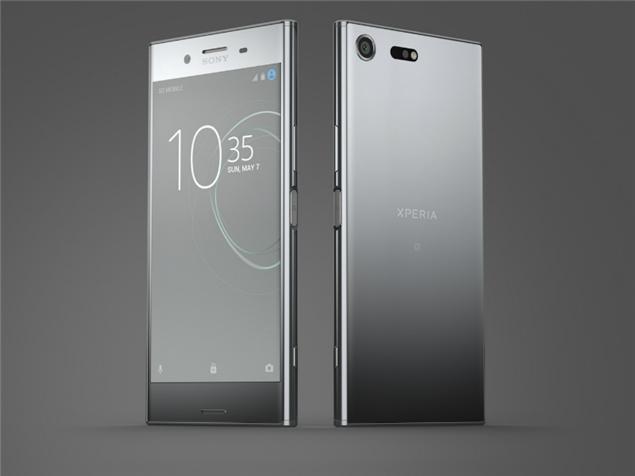 Sony has had a strange past in terms of smartphone identity. It was confusing at best with all the naming schemes involving X's, Z's and Y's with all the same Xperia prefix. Regardless, the Xperia XZ Premium is a solid piece of device with great innovative features. It is basically Sony's best work all combined from different departments (from audio, imaging, to displays) into the XZ Premium. We expect this device to cost a lot which should be comparable to super high end phones such as the coming S8, LG G6, and other flagship phones.
Pros:
Qualcomm Snapdragon 835 Processor
4K Display
807 ppi pixel density
HDR10 support
Large screen and good build quality
Cons:
Battery capacity is underwhelming
Most likely Expensive
Specs Sheet for the Xperia XZ Premium:
Dimensions:

156 x 77 x 7.9 mm (6.14 x 3.03 x 0.31 in)
195 g (6.88 oz) (Weight)

Body:

Front and Back: Corning Gorilla Glass 5 panels
IP68 dust/water proofing

Display:

5.5 inch IPS LCD display
3840 x 2160 resolution (~807 ppi pixel density)
HDR10 / Triluminos Display / X-Reality Engine

Platform:

OS: Android v7.1 Nougat
CPU: Snapdragon 835 (Octacore Kryo custom cores 4×4 configuration)
GPU: Adreno 540

Camera:

Main 19 MP f/2.0 aperture camera
25mm focal length / EIS (gyro based stabilisation) / predictive phase detection + laser AF
Video: 2160p @ 30fps, 720p @ 960 fps
Front Camera: 13 MP, f/2.0 (23mm focal length)

Others:

3230mAh battery capacity (non-removable)
3.5mm head phone jack (24-bit/192kHz audio support)
Sony brought back 4K displays with the XZ Premium and this was a surprise for many. For what seemed like a nonsensical feature that wouldn't work out any time soon on a previous Xperia phone (Xperia Z5 Premium) the 4K display made a strong return. The 4K display actually looks good. The Xperia XZ has all the necessary high-end stuff necessary to compete against its rivals (notably the S8, LG G6 and others). This includes features such as: the Snapdragon 835 chip, 5.5 inch 4K display, Android 7.1, higher water/dust resistance, and HDR support.
Sony is good at developing and manufacturing imaging sensors and lens'. We can see evidence of that in their line up of phones. Slowly but surely we see a "mobile" edition of a super high end feature found in their modern mirrorless cameras (such as gyro stabilisation) make its way into their top end phone. Sony's knowledge and hand in the TV display and audio departments are invaluable as well as shown by the brilliant 4K display and strong audio suite including a 3.5mm headphone jack with enhancements to the bit rate to improve sound quality.
Design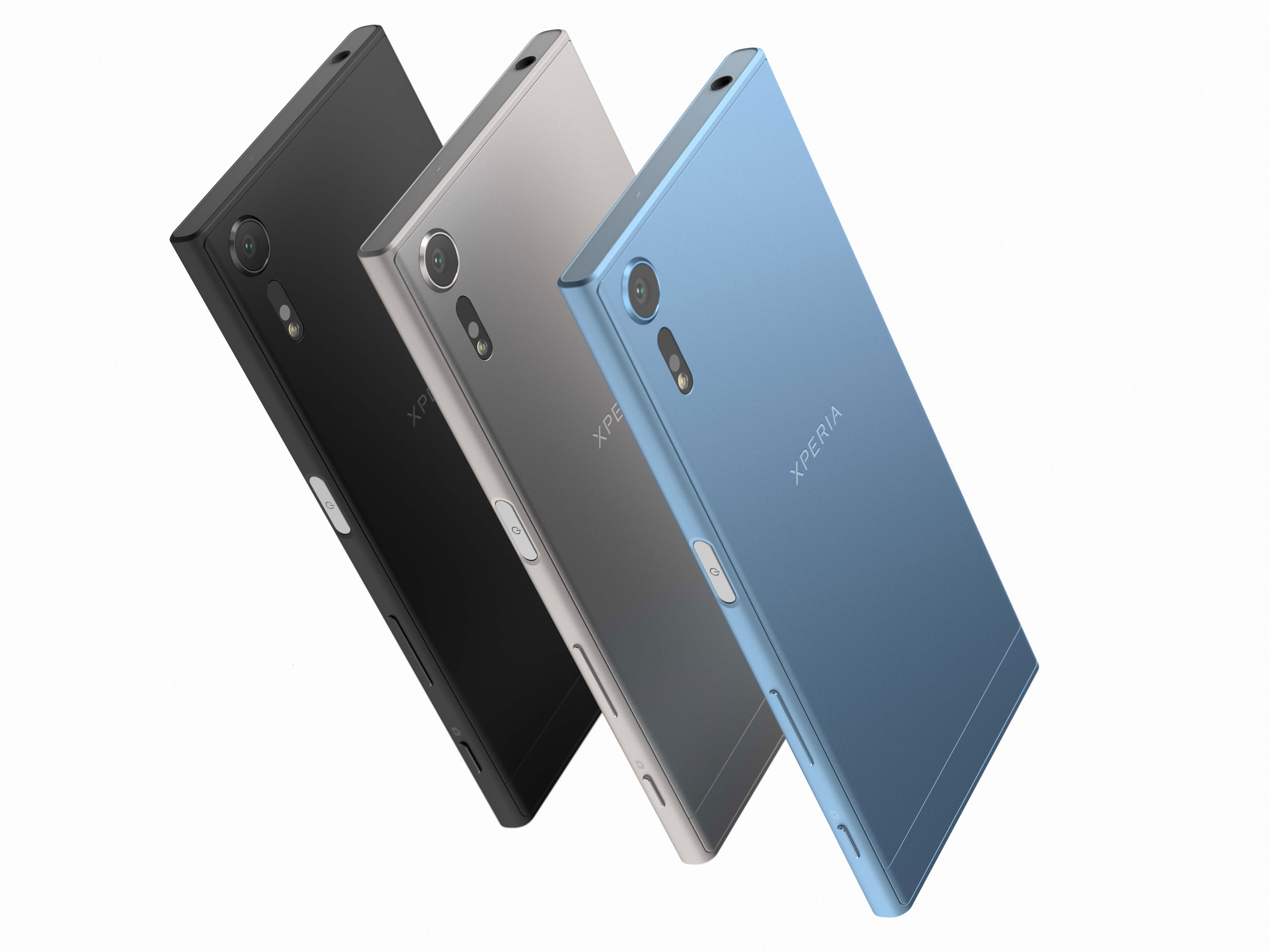 The Sony Xperia XZ Premium is pretty much a phablet. In fact, most high end phone's are. Due to everybody making phablet sized phones the Xperia XZ Premium can be considered rather compact compared to other beefier phones. We say this is compact because it is easy to hold in one hand and operate. The power key is found on the right hand side of the phone which doubles as a finger print scanner (fingerprint sensor is missing in the U.S. version).  Sony's research over the years to figure out where the users thumb would fall on easiest may have paid off here. Sony positioned the power key perfectly to accommodate this (we wonder how this will play out).
The XZ Premium is super glossy. It is an all glass and metal design (but mostly Gorilla Glass 5) so we will definitely see high levels of finger prints, and glare. You can use the phone to check out your own reflection if you so need to. The Chrome colour variant exaggerates the glossy finish compared to the darker colours. Better break out those microfiber clothes.
Display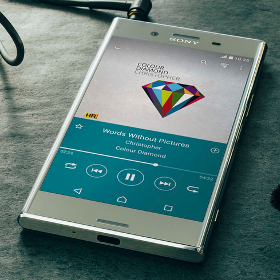 One of the most talked about feature in this phone is the 4K display. The device comes with HDR support (which was first seen in the late Note 7 device) which provides a noticeable difference when watching movies and performing other tasks on the device when active. For the HDR function to work you would need to be watching content that supports HDR in the first place. Basically this would enable more details in darker parts of the scene and make colours a lot more deeper / saturated. What the Xperia XZ Premium does better than LG (at this point in time) is that the Sony phone can stream 4K content as well (while LG will need to provide an update).
In terms of sharpness, clarity and colour in the XZ Premium is wonderful (at least in the demo video shown). We will need to look at it in further detail once we have the phone in our hands. Many content creators such as Netflix have already created a large library of 4K productions that we should not have any issues in getting our hands on them.
A mind blowing trait that the 4K display brings is also the ridiculously high ppi of 807 ppi pixel density. This is awesomely sharp and detailed which is perfect for virtual reality and just about everything else. It will be a joy to watch content and play games on the XZ Premium.
Camera & The Dawn of the Slo-Mo Mobile Era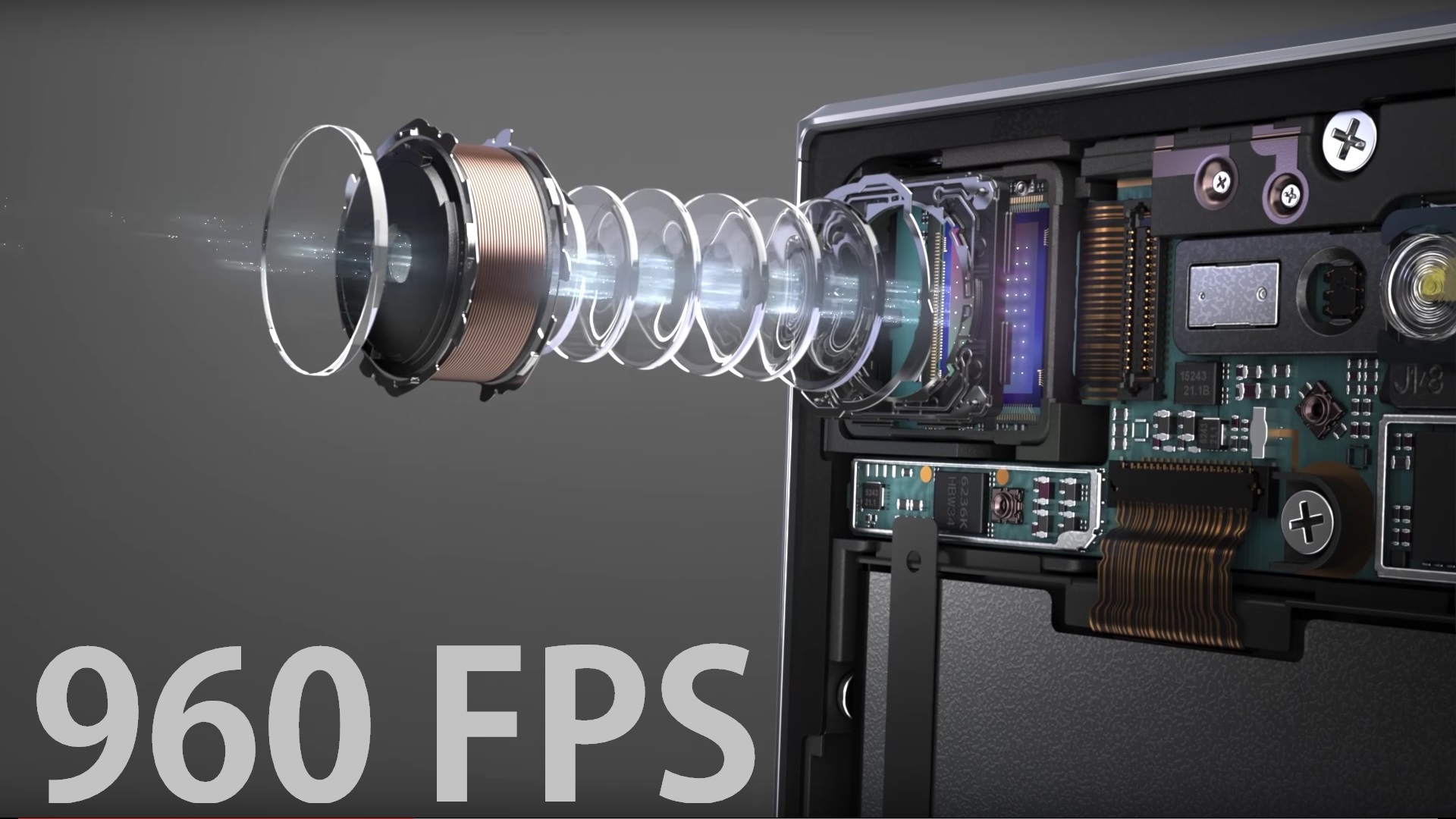 As mentioned, Sony is great at designing and putting together photography / videography equipment. It is a fact that Sony (who provides the camera modules for manufacturers such as Apple, Samsung and others) somehow could not deliver the same amount of real world performance in their own phones when compared to their competitors. The XZ Premium reduced the amount of megapixels on the back of the phone from 23MP down to 19MP this time around (Samsung S7 Edge with one of the best camera's has a 12MP camera sensor). Sony's camera module on the XZ Premium, however, contains a max aperture that is smaller than some high end phones with the best camera's around (f/2.0 on the Sony Xperia XZ Premium vs. f/1.7 found on the S7 EDGE 2016). The amount of f-stops is almost negligible for a smartphone camera but f/1.7 is a larger aperture providing more light nonetheless. We were hoping for Sony to follow suit in this area but we do recognise that doing so may potentially hinder other functions. (The Google Pixel has an aperture of f/2.0 and still takes amazing photos).
Sony included their Motion Eye sensor feature into the camera module as well. This apparently enables the XZ Premium to process images almost 5 times faster than normal. This means that the phone can take pictures before you even capture the image (the camera hardware + software determines via prediction as to what the best image would be). This would enable users to get clearer results when shooting something in motion (like in sports or on the mountain while snowboarding with your buddies). This technically does beat the regular way of shooting in auto. We hope that the XZ Premium will be able to take good photos in normal mode as well.
The Slow-motion function is fantastic and fun. We will definitely be able to see some cool creative projects and little video uploads in 2017. The camera will be able to shoot at 960 fps (frames per second) which blew our minds initially. This is unheard of for a smartphone. The video recorded from the tests looked great and turned out fantastic compared to other smartphones. There are some trade-offs to consider here; this mode can shoot only in 720p and due to the high fps rate the system will need to crank up the ISO which introduces a lot of noise as you move into an area with less light availability. Also during shooting the camera is zoomed in (the frame is narrower) compared to a wider shot.
Slow motion features in a smartphone is a new thing that is slowly coming out and the Sony Xperia XZ Premium does a really good job. It can definitely be found at the top of the food chain amongst other upcoming high end phones.
Battery Life Questions

The phone is not yet released so we cannot test the battery life. However, there are some question's that are easily raised. How much power will that 4K HDR display consume? Will the battery which is rated at 3230mAh be big enough? By keeping the phone slim (as per Sony's decisions) the battery most likely had to also be slimmed down. Qualcomm touted their next generation Snapdragon 835 to be 40% more power efficient under certain circumstances compared to the Snapdragon 821 of 2016. However, we are not so sure what that would really look like in the real world. Snapdragon 835 chipset's will be able to provide a 21% boost in performance OR a 40% boost in battery life, so whether or not your battery life will be lasting or a big drain is determined by your software configuration and other optimisations made by the manufacturer. It is possible, that the 3230mAh battery may not be enough to support the fire power kicking inside the Xperia XZ Premium.
Conclusion
Sony's Xperia XZ Premium was awarded the 'Best new Smartphone' for 2017 during MWC 2017 by the GSMA. We also do agree that the XZ Premium touts some of the best hardware we have seen yet and with such premium build quality whats not to like about the phone? The only caveats we had was that the battery capacity is a bit underwhelming. Other than that, the 4K resolution, crazy high 807 ppi pixel density, next gen CPU/GPU chip, next gen camera functionality, and high end protection on the front and back brings the device together into a powerful tool that many would be able to enjoy.