A BlackBerry KEYone Review: The BlackBerry KEYone shows Incredible Battery CapabilitiesLife 
CellUnlocker Tech News
12:38 am May 9, 2017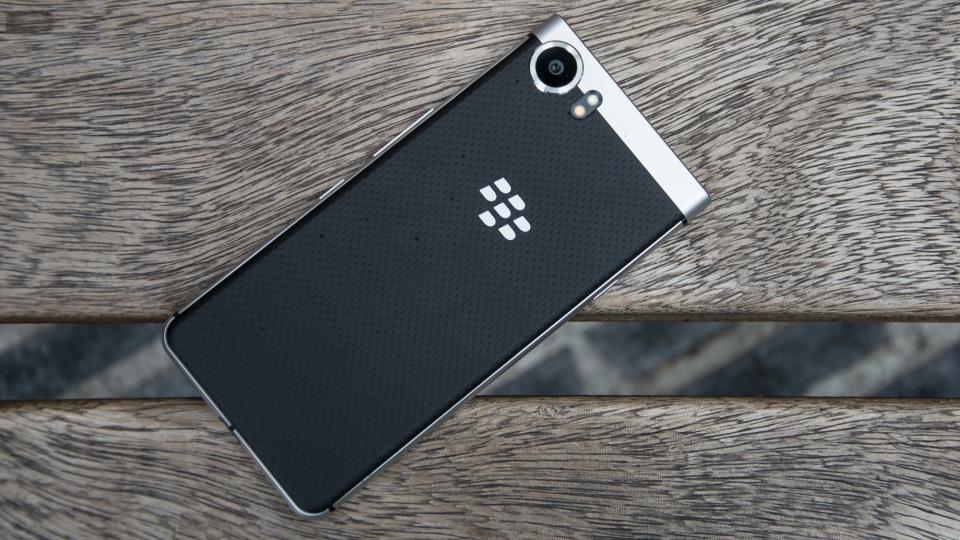 The company TCL Communications bought out BlackBerry Mobile some years ago. TCL, normally the creator of the Alcatel brand and phones did an amazing job in integrating Android into the classic BlackBerry designs. The KEYone features the same amazing BlackBerry industry level security enhancments which includes things like "Hardware Root of Trust" as well as "Verified Boot".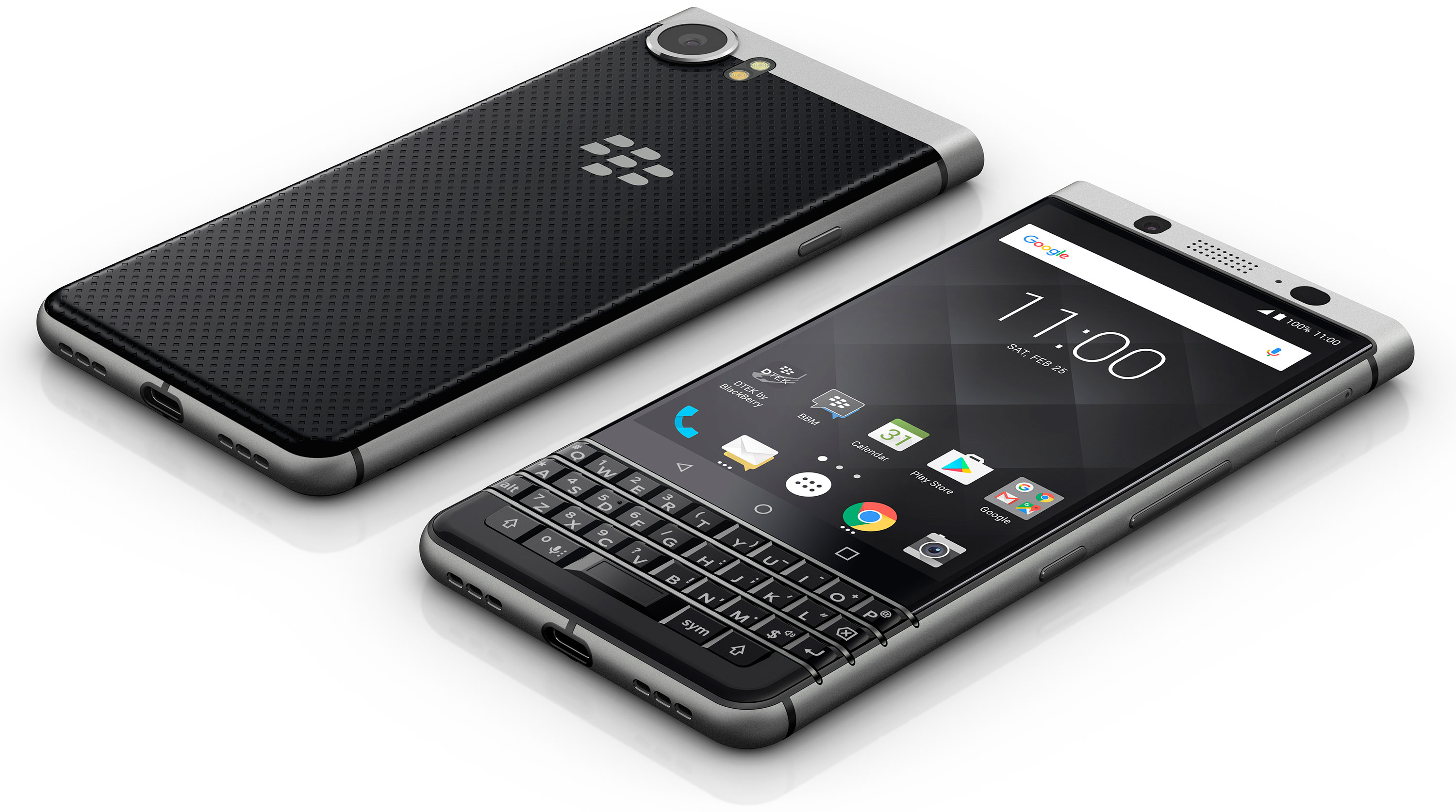 The KeyOne's purpose is generally meant for pr   oductivity and a very analogue user experience that still manages to be modern thanks to it's legendary keyboard design. The phone is truly a BlackBerry phone and not another "candy-bar" smartphone.
The keyboard is the main course. It is the garners attention from all users and those who simply pass by. The keyboard is very good. Tactile, clicky and of high quality as we have come to expect from a BlackBerry Brand. The keys are back lit as to enable low light usage when trying to whip up a message to send. The physical dimension of the phone is also thin which provides an easy holding experiencing while using it with one hand.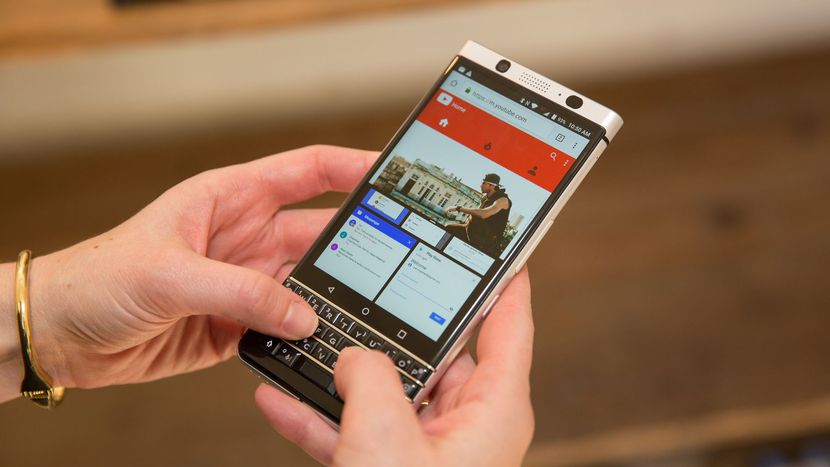 Another cool fact that we found with the BlackBerry keyboard is the ability to program shortcuts into the various keys. You can configure up to a whopping 52 keys! The keyboard itself is also touch sensitive so you can use swipe gestures to scroll through websites, emails, and activate various keyboard functions that you can choose. An example of a good swipe feature is the word prediction system in place. While typing, simply swipe left or right to select the next predicted word. This is a brilliant thing to see, two worlds (digital on screen keyboard functionality meet's analogue and classic physical keyboard).
An interesting design choice made by TCL is the inclusion of a finger print sensor directly into the space bar itself!
The Blackberry KeyOne is available for 549$ which is a lot cheaper than the latest flagship phones from the likes of Apple, Samsung and even Google. Yet, despite the cheaper price tag the KeyOne offers a unique experience that set's it apart from all the others.
Some of the draw backs from having such a fantastic keyboard is the awkward display size. The end result is a 4.5 inch 1620 x 1080 3:2 LCD display panel which is already a strange number to look at. Some will like it, other's will get used to it. If having a huge screen real estate is your thing, you may need to look elsewhere. For those who need a straight forward, functional, modern smartphone that is still powered by Android, you've come to the right place.
The KeyOne run's on the Qualcomm Snapdragon 625 chip set and also hosts a gigantic 3,505 mAh battery. The end result? Incredible battery life. It seems that the general consensus is about 2 days of good usage between charges. Even with the most demanding tasks performed the KeyOne can give you security in lasting till you hit the hay sack. The processor also enables Qualcomm's QuickCharge 3.0 fast charging with an added "Boost" mode which bring the battery up from 0 to 50 percent in about 36 minutes of charging.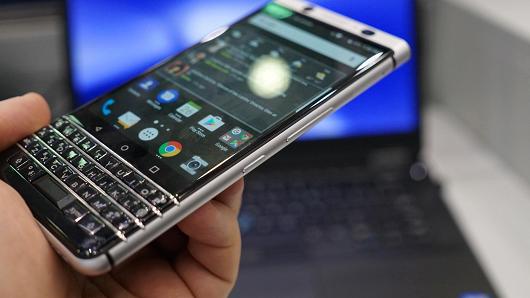 The Snapdragon 625 is not high end but it is good enough for almost everything. Multitasking is a breeze and gaming is not a problem as well. We won't be running intense desktop apps on these phone's so no worries here. However, we do appreciate the fact that the processor is so efficient with the huge battery pack that it can last you a very long time.
The Camera is a 12 megapixel f2.0 system. The front facing camera is an 8 megapixel system. It will take good pictures. Sure it isn't as good as the Google Pixel, or the Galaxy S7 Edge or even the Apple iPhone 7 series phones but it will finish the job that you intend. The images are good enough for taking pictures of moments.
The KeyOne runs on the Android 7.1.1 Nougat software with the most recent April 5th security patch. On top of this is BlackBerry's special Hub which congregates all of your email, calendar, tasks, and other application information you may be interested in. The Hub has been a work in progress since Blackberry 10, but now it is quite complete with integration with Facebook, Twitter, Messenger, Instagram and even Slack. The Hub also works fine with Google products and accounts, your SMS app, BBM, and other personal email systems you may use.
The software has received a lot of fine tuning which also includes a useful sliding panel that is activated from the side in any app to show appointments, tasks, contacts and unread messages.
Though BlackBerry is super slow at updating their phone's to major OS's they do consistently update their security patches, which is good. The KeyOne uses Androids original software as well with no software overlays.
The KeyOne is a productivity king that provides a solid keyboard, software, and excellent battery life in an appealing package. The smartphone is mostly geared to a specific group of people and not the entire population. Unlock Blackberry Keyone