Galaxy Note 7 Refurbished to Galaxy Note FE (Fan Edition) and will be sold soon!
CellUnlocker Tech News
9:07 pm May 18, 2017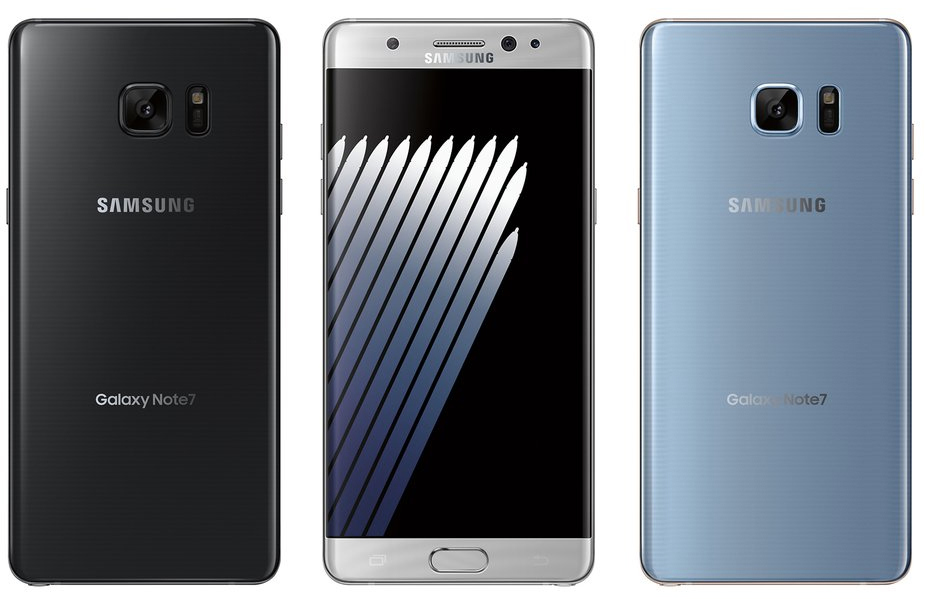 Since the Note 7's got cancelled last year due to a fire hazard it seems like Samsung has decided to refurbish the units with an updated battery and a new name. Dubbed the Note FE (which stands for "Fan Edition"). The newly refurbished Galaxy Note 7's is expected to go on sale next month in South Korea. The devices will have a slightly smaller battery and a reduced price point.
Previous reports stated that the Note 7 refurbished units would be called the Note 7R, but Samsung made a smarter decision to remove the "7" from the moniker altogether to prevent users from being reminded of all the problem's it faced. Calling it the Fan Edition instead. Samsung will not be selling these units in the US.
Samsung has set up their manufacturing line to produce 300,000 refurbished Note FE units in June. The cost is almost half of what it originally sold for.
It will have a 3,200 mAh battery while boasting the same design and look of the original Note 7. The Note FE is designed to target loyal customers and fans of the Samsung franchise. We are aware that there are still much praise going on with people reminiscing about how good the Note 7 was.
This decision may also have been impacted by environmental groups and activists who urged Samsung to make smarter and greener choices in disposing these already produced Note 7 units that were mass recalled. Initially, the reports stated that Samsung would extract rare metals, reusable components, and then chuck the rest into the land fill. That would be a detrimental problem to the environment. Refurbishing a lot of the phone's and selling it to the consumer is a nicer way to delay the process of having the landfill eventually filled with the Note 7's.
Would you purchase the Note FE if you could? Let us know in the comments below.