The Galaxy Note 8 Rumors Round Up!
CellUnlocker Tech News
1:10 am May 30, 2017
The Galaxy Note 8 Rumors Round Up!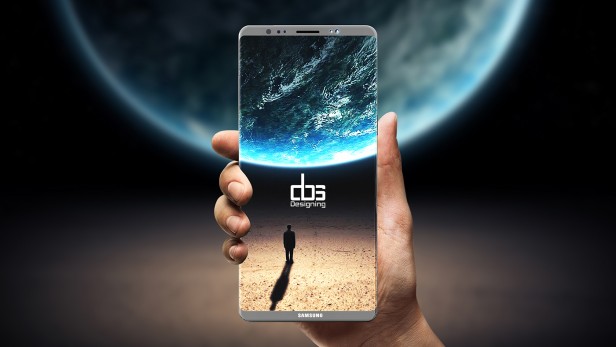 Samsung's Galaxy Note series created the phablet category several years ago. Manufacturers all initially scoffed at Samsung for pushing their first Note but a few years later they all started to copy Samsung because of their success in the category. Many began to realize just how useful it is to own a big screen with a slim body for a smartphone as media consumption becomes efficient and integral in our societies. The Note series always heralded the best of the best from the manufacturer: the best display, the most efficient size (while keeping a large display), the best specs and it always went toe to toe against Samsung's biggest rival: Apple inc. All was well for the company for a long time until the Note 7 happened. It was a beast of a smartphone with a sexy new design and many raved about how awesome it was, that is, until it was recalled twice due to a battery based fire hazard. It has been several months since and the company created from scratch a new 8 point Battery Safety check program which includes a state-of-the-art facility dedicated to that promise. We believe that Samsung dealt with the fatal mistake in a wise manner and turns out there are still a multitude of consumers who are looking forward to Samsung's next best Note smartphone.
Enter 2017 and we are slowly approaching the months where the next Note phone is typically unveiled (August). We are quite excited with the current set of rumors floating on the internet about the upcoming Galaxy Note 8. Lets dive in.
When can we expect it to be released?
Of course, no one really knows when the Note 8 will be released this year. This is in part especially due to the problems of the Note 7. Samsung may be working extra hard to ensure that the Note 8 not only provides a wow factor to people but also relay a sense of trust in their products again. Below we posted all of the previous Galaxy Note release date's:
Samsung Galaxy Note – Announced Oct 27, 2011 | Released Oct 29, 2011
Samsung Galaxy Note 2 – Announced Aug 29, 2012 | Released Sep 26, 2012
Samsung Galaxy Note 3 – Announced Sep 4, 2013 | Released Sep 25, 2013
Samsung Galaxy Note 4 – Announced Sep 3, 2014 | Released Oct 17, 2014
Samsung Galaxy Note 5 – Announced Aug 13, 2015 | Released Aug 21, 2015
Samsung Galaxy Note 7 – Announced Aug 2, 2016 | Released Aug 19, 2016
Normally, Samsung unveiled their Note's at the Berlin IFA tradeshow during September, but the last two Note announcements were made in August. Most likely it will be either August or September when we will see the first glimpses of the Note 8. However, there are also rumors floating around which suggest that there is an unknown Galaxy X device that is in the works and is most likely launched prior to the launch of the next Note phone. Potentially, due to the "Galaxy X" the Note 8's launch may be delayed by a few months.=
Design Rumors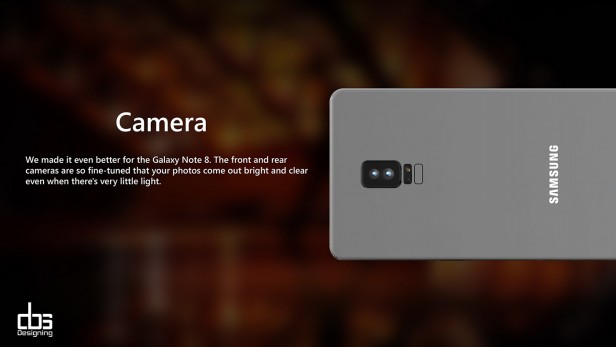 The Galaxy Note series always introduced exciting changes as if they were breaking new frontiers. The S8 already provided some exciting changes to the whole Samsung design language. This includes a new "Infinity Display" that pretty much eliminates a lot of the bezel's, and also the removal of the classic Samsung home button in favor of a pressure sensitive home button on screen. It is possible that the Note 8 will fix a lot of what is wrong with the S8 such as the misplaced finger print sensor (which is found at the top of the phone beside the rear camera).
In terms of the display, the Note 8 is most likely receiving a larger display panel compared to the S8+ but at a small increase. We're also expecting an upgrade to 4K displays to assist in an improved VR experience. Thanks to the infinite display creating a 6.2 inch + display on a slim and small body is a possibility. If not, then it can retain the already awesome QHD+ resolution found on the S8 and S8+.
Other than the obvious transfer of existing technology (bixby, iris scanner, fingerprint, Knox, etc.) the Note 8 will also adopt the all screen, no bezel design.
The Korean Herald news company has been reporting that the company (Samsung) is actually developing a finger print sensor that would work under the display itself. This may show up for the Note 8.
The Galaxy S8 incorporates Samsung's new battery which sees a lot less decay in battery life at about 5% compared to 20% decay after one year on the S7 Edge. The Note 8 is expected to receive the same treatment or better to help alleviate any fears of battery problems. This is also provided on top of Samsung's new 8 Point Battery Safety check program to ensure priority in public safety.
The IP68 water and dust resistance rating will most likely also make its way to the Note 8. This means that the phone can with stand water leakage while submerged at a maximum depth of 1.5 meters for up to 30 minutes.
The S Pen will make a glorious return with either the same high pressure sensitivity found on the Note 7 or better.
What's New?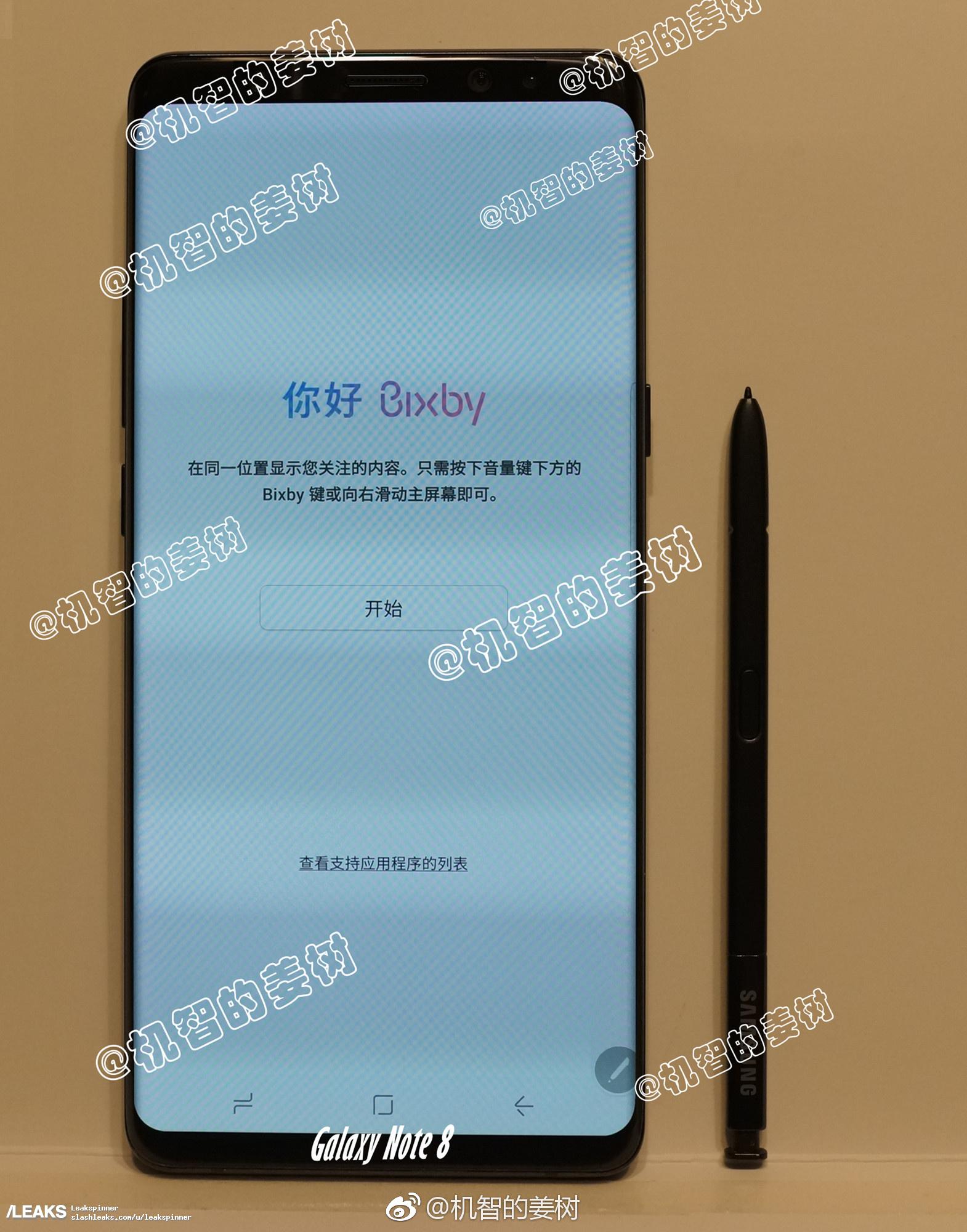 A dual camera module is expected to make it's way into the Note 8. Samsung kept the same camera module found on the s7 Edge into their S8 line up but that was because there was no need to upgrade an already awesome camera that excels in low light photography. The dual camera can feature either two different focal lengths (one wide, one tele) with two different apertures (f1.7 + f2.8) or it could be one camera unit with a wide aperture that functions as one unit to produce fantastic images.
Specs
The Note 8 is expected to come with a display a bit bigger than 6.2 inches which is understandable thanks to the next generation "Infinity Display". The display may come in 4K resolutions or possibly the same QHD+ display as the S8+ has. The chipset inside will be either a Qualcomm Snapdragon 835 PRO or a Samsung custom-built Exynos 8995 chip if you live outside of the West. Both chips are fabricated on the highly efficient 10nm FINFETT process, this means more power efficiency while using the same or less power.
Samsung usually has the tendency to include extra specs in their Note phones (such as the new IRIS scanner last year). We know for certain that the iris scanner will be made available, as well with the finger print scanner. We believe Samsung may be able to integrate an "under the display" finger print sensor instead of having it way up high beside the back camera.
The Note 8 will also come with an S-Pen stylus which they are known for that supports precise tracking and writing.
6 GB of RAM is expected alongside a 128 GB internal storage option on top of a 64 GB storage.
Cost
The cost of Samsung flagship phones have been on the rise lately and they are not cheap. We expect costs of above 1017$ CAD for the Note 8 or about 800$ USD in the USA. However, high costs shouldn't come as a surprise by now for Samsung powered flagship phones.