OnePlus 5 Review: Is it Worth It?
CellUnlocker How Tos
12:21 am June 27, 2017
   OnePlus 5 Review: Is it Worth It?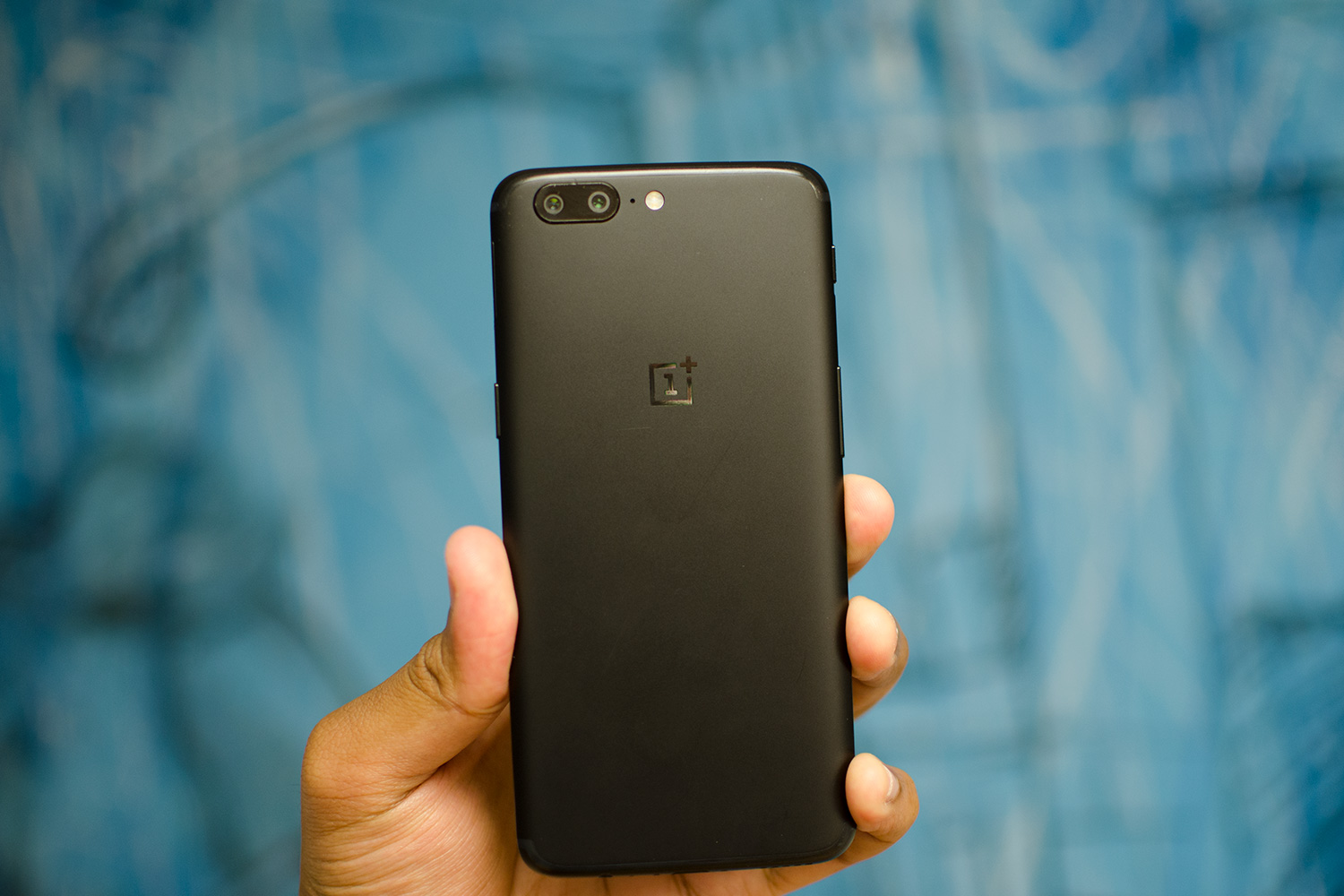 The next OnePlus smartphone is here and it didn't take long for it to arrive. Quickly overshadowing the OnePlus 3T as the companies flagship smartphone a big change did occur: an increase in price. OnePlus was well known for competitive pricing, high end specs, and attempting to be the flagship killer. The company has been really positioning itself as a high end smartphone manufacturer in the last 4 years which all culminated to an important moment for OnePlus. The hardware is getting stronger, faster, more efficient but also more expensive to make and OnePlus 5 completely eliminates any ideas of being "mid range" by sporting super high end components which we normally would find inside the iPhone, the Galaxy S8 and even the next upcoming HTC, LG Sony flagship phone's. The phone begins at $479 which comes with 64 GB of storage space. Comparative to its predecessors the OnePlus 5 is also more expensive compared to the OnePlus 2 and 3T but it is understandable due to the high end components. The black OnePlus 5 with 8 GB of RAM and 128 GB of storage will cost $539. This is still quite cheap compared to the $869 price tag on the Google Pixel XL and the iPhone 7 and the $825 price tag for the Galaxy S8 Plus that comes with 64 GB of storage.
The OnePlus 5 will come with the latest Snapdragon 835 chipset (the same found in the Galaxy S8). This will provide the best available power, efficiency, and speed available. The device will also come with 6 GB of RAM and 64 GB of storage. There will be an option for 8GB of LPDDR4X RAM and 128 GB of storage. There is also a 3,300 mAh battery which should last you at least the day.
OnePlus alway's kept their pricings low in the past by cutting costs aggressively in their past flagship phones. This trend ends with the OnePlus 5. The phone comes with the classic OnePlus notification switch (similar to that of the iPhone), Dash Charge charging, and an iPhone-esque build design.It comes with a more rounded edge with curved antenna lines. The OnePlus 5 comes with a dual camera set up that follows in the footstep's of Apple. However, OnePlus deploys a higher 16 MP Sony sensor selfie camera and a dual camera at the rear that enables portrait mode shots. Unlike Samsung's Infinity Display, OnePlus did not do anything fancy for their design this year.
Build Quality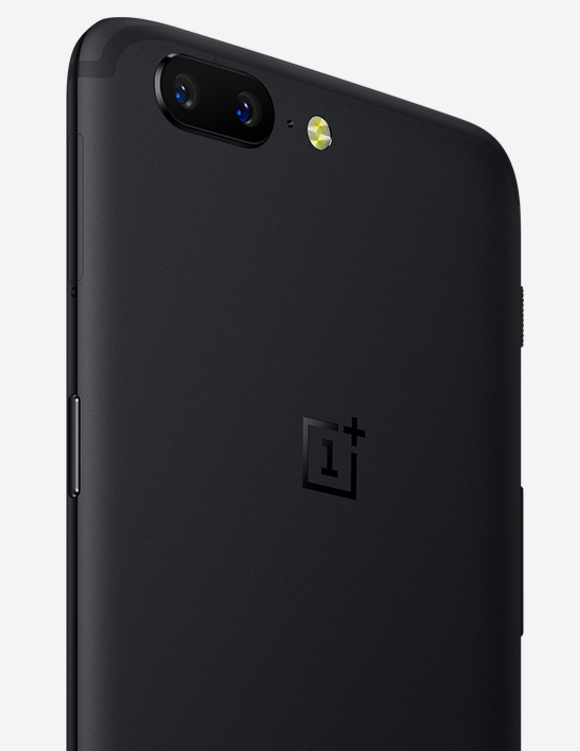 The OnePlus 5 is slimmer than the 3T or 3. It has a black logo found on the back panel with a slim edge on the rounded sides. It reminds us of the iPhone 7 Plus' design, which is a good thing. The phone finally looks and feels premium compared to its past. OnePlus utilizes their own Oxygen OS skin on top of a rather stock Android experience. It enables small tweaks to the UI and also gives users a "shelf" system for their most used apps, weather and other features. The OS also enables the AMOLED display to be altered to mimic a Kindle display for easy night reading. A gaming mode is also employed in the OS which turns off notifications while you are in your gaming session.
The Snapdragon 835 while paired with the 6 or 8 GB of RAM is a beast. Also thanks to a light weight operating system the OnePlus 5 will absolutely fly through everything you throw at it. Multitasking, gaming, video calling, downloading, browsing, opening up all your apps at once, and just trying to stress it out with heavy duty applications will yield no lag. We are truly living in good times where technology has advanced so far that we can easily eliminate lag. The fingerprint reader is located in the same spot as many expected, at the bottom below the display. The finger print sensor works lightning fast and should give you no problems.
Battery life is good as well, it will last you a full day of usage with its 3,300 mAh pack. Even if you run out of power, charging is made easy via OnePlus' Dash Charge technology that will help you get through the rest of the day easily.
The one thing that is underwhelming is the display resolution. It is a 1080p panel which is the only non-high-end piece of the puzzle. Sure, it contributes to longer battery life compared to 4K or even QHD+ displays but in this day and age where our eyes are consistently glued to these little displays and where our expectations are only growing higher and higher, this was a strange decision made. It is also true that you should not be able to noticeably discern just how much more packed the pixels are available on such a small display. The differences would be a lot more noticeable on larger display's such as your living room TV. It could be good to note that even Samsung's Galaxy S8 runs default on 1080p mode out of the box to help conserve battery life. The 5.5 inch 1080p panel, in light of that, does the job well thanks to deep blacks and vibrant colors of the AMOLED panel.
The Dual Camera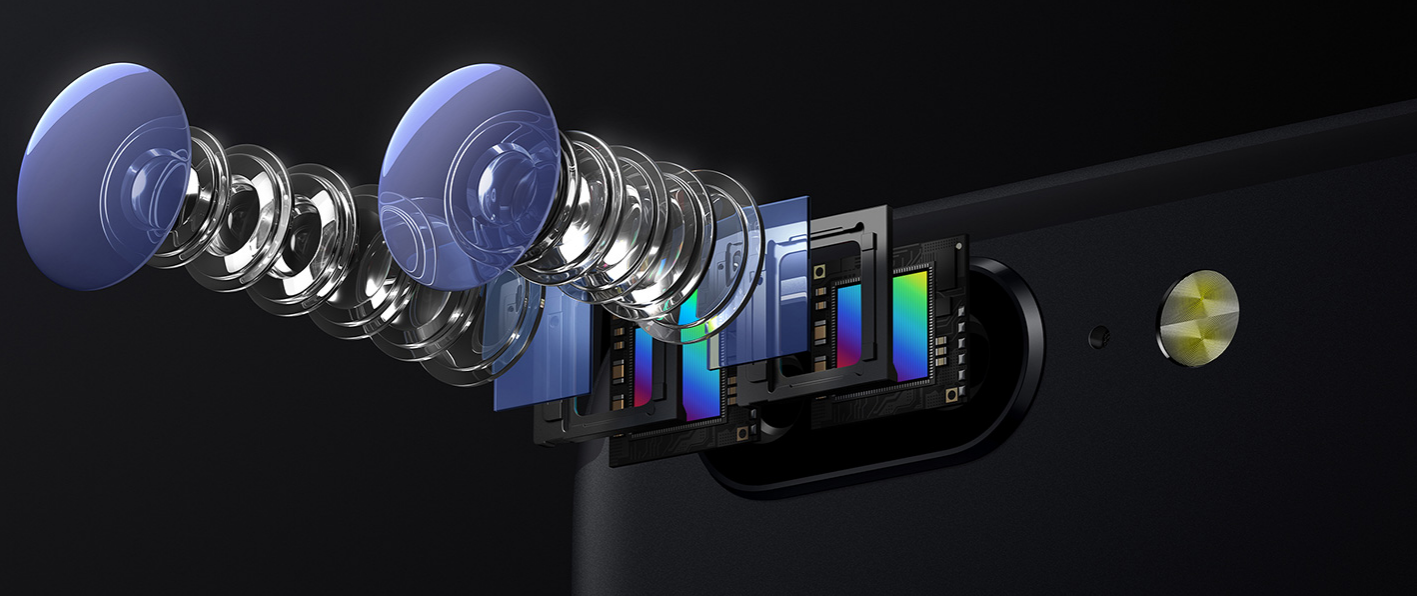 The dual camera system is a huge overhaul compared to it's predecessor. There is a 16 Megapixel sensor that captures wide angle shots while a 20 Megapixel sensor captures short telephoto images. With every image both sensors actually capture light at the same time while the software will complete the rest of the job. The software provides an impressive Manual mode that includes shutter speed, aperture, ISO, white balance, and manual focus.
There is also a portrait mode included which artificially creates a "shallow depth of field" effect in post processing just like the iPhone 7 Plus. The effect is quite nice initially but it is certainly evident that it is software based and not because of the lens.
The dual camera set up is awesome on paper, but the images themselves aren't the best we've seen. It is fast enough and captures enough light but it sometimes fail's to produce a good still image time to time. Even in situations where you have plenty of light the OnePlus 5 still manages soft images near the edges with a lot less detail compared to the latest flagship phones. The AutoFocus is fast on the OnePlus 5 but it does not lock on correctly all the time. Perhaps with future software updates these things can be fixed. Low light performance is not good in the OnePlus 5. The ISO is cranked up high and unfortunately the noise renders the images generally useless. The latest update provided did fix a lot of the issues but there are still plenty more to fix and we are sure OnePlus is hard at work to optimize the photographic part of the smartphone.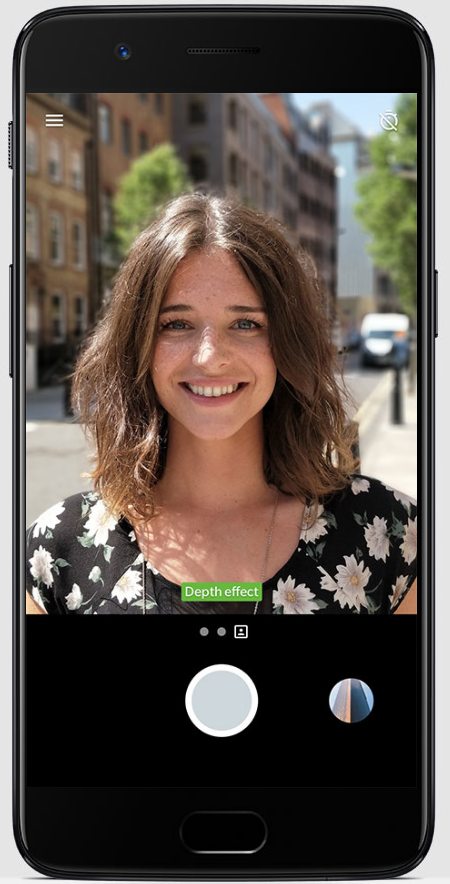 Conclusion
The OnePlus 5 is an impressive smartphone. It features high end specifications and still yet manages to be sold at a competitive pricing that under cuts the likes of Apple, Samsung and even Google. Is the OnePlus 5 still worth it despite being more expensive compared to the OnePlus 3T? The price hike certainly pulls the OnePlus 5 a bit out of reach for the truly budget minded people. However, on the most part we believe it is still worth picking up at the current price tag. It is a good bang for the buck still albeit not as much as it used to be. Again, this is all understandable because OnePlus is now beginning to establish themselves as a premium smartphone company.
The OnePlus 5's lower 1080p resolution (non QHD+ or 4K) does mean that VR and AR performance is quite noticeable due to pixel's being more obvious but it should still suffice. We hope OnePlus changes this detail in future iterations.
There are a ton of phone's out there that perform extremely well and will give you what you need. No longer are we at the point where you MUST buy the latest and the greatest. You still do not need a ton of RAM to run Android and it's host of apps. You don't need the best from Snapdragon or other chipmakers as other chipsets that are considered "middle or middle-high" all get's the job done without problems at this point. So the OnePlus 5 is in a bit of an awkward position indeed. The company may have lost to excellent mid tier to mid high tier smartphones and they are now just mimicking the high end with a competitive pricing. If you have the cash for the OnePlus 5 by all means, it is a great choice. However, if you need to save as much as you can but really need a new phone we would suggest to look elsewhere.