Bad News About the Samsung Galaxy Note 8
CellUnlocker How Tos
12:04 am July 7, 2017
Bad News About the Samsung Galaxy Note 8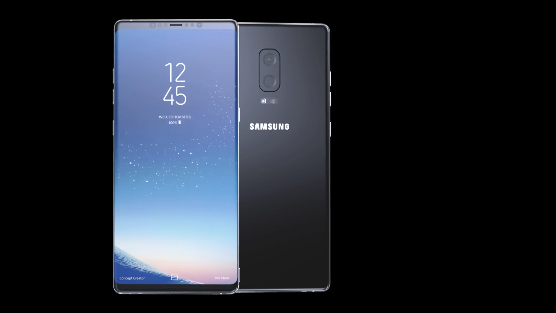 Samsung released their latest and greatest that we have all come to love as the Galaxy S8 and the Galaxy S8+. Everyone calls them beautiful, stunning, futuristic, mind blowing and the sort. Everything about the phone is perfect from spec to spec, well, everything except one thing. The placement of the fingerprint sensor. Even Samsung reps had to agree that the placement was quite awkward forcing them to try and sell the fact that their implementation of face detection and iris scanning will be faster and more convenient. There is some truth to that claim, except that a physical finger on a physical component on your phone does tend to be physically faster in all circumstances. The IRIS scanner and the face recognition security feature struggles in darkness. Let's face it, we as human being's aren't always found in the light and when you need to resort to finger print sensing you will need to pull some super hero finger gymnastics to get up there only to be tapping on your camera glass.
The Galaxy Note 8 is coming. That's for sure. It will be one beast of a phone (as the Note series usually are) featuring the best of what Samsung has to offer with almost "Experimental-like" power specifications that usually surpasses expectations. The Note 8 is coming and we are expecting it to be unveiled sometime during the end of August or in September. It will be the sealing deal (while the S8 was the redemption) to the Note 7 memorial. Some key "leaks" that we have seen includes a dual-len's camera module thanks to Samsung's Unveiling of their new Dual Len's camera line up. The Note 8 is also expected to come with an updated set of features on the famous S Pen stylus. The Infinity Display is also reported to come with a body-to-screen ratio of 83% which beats the S8 and S8+'s current standard.
An exclusive leak that was provided to BGR lately seems to only re-affirm a dreaded possibility. That fingerprint scanner will be found high up on your Note 8 again beside the camera module. Users, fans, tech geeks, and the like were all hoping for that under-the-display finger print scanner solution for some time now. Especially because of Samsung's ability to stretch reality as they see fit with powerful specifications, build materials, and that gorgeous Infinity Display the possibility of built in fingerprint scanner's into the display was not a dream anymore but a reality we can see. The company did, however, admit that the difficulty to achieve this feat while still maintaining such a thin and small form factor while still cramming in all that tech has proven to be difficult.
The newly developed photographic optics (dual lens) system that Samsung is including in the Note 8 also contributed to this news. It seems that the inclusion of the new dual lens camera forced the company to make a tough decision to use a fingerprint sensor beside the camera.
Most likely the Galaxy Note 8 will have a finger print sensor just like the S8 and S8+ does. Whether or not this news bothers you there is not much we can do about Samsung's decisions to build a powerful but also safe phone. We definitely don't want Samsung to bend too much physics to cause their battery to explode again.
Here is an image of the "leaked" Note 8 back camera + finger print sensor positioning.