Nokia's Newest Flagship "Nokia 8" Final Leaks
CellUnlocker How Tos
6:08 pm July 17, 2017
Nokia's Newest Flagship "Nokia 8" Final Leaks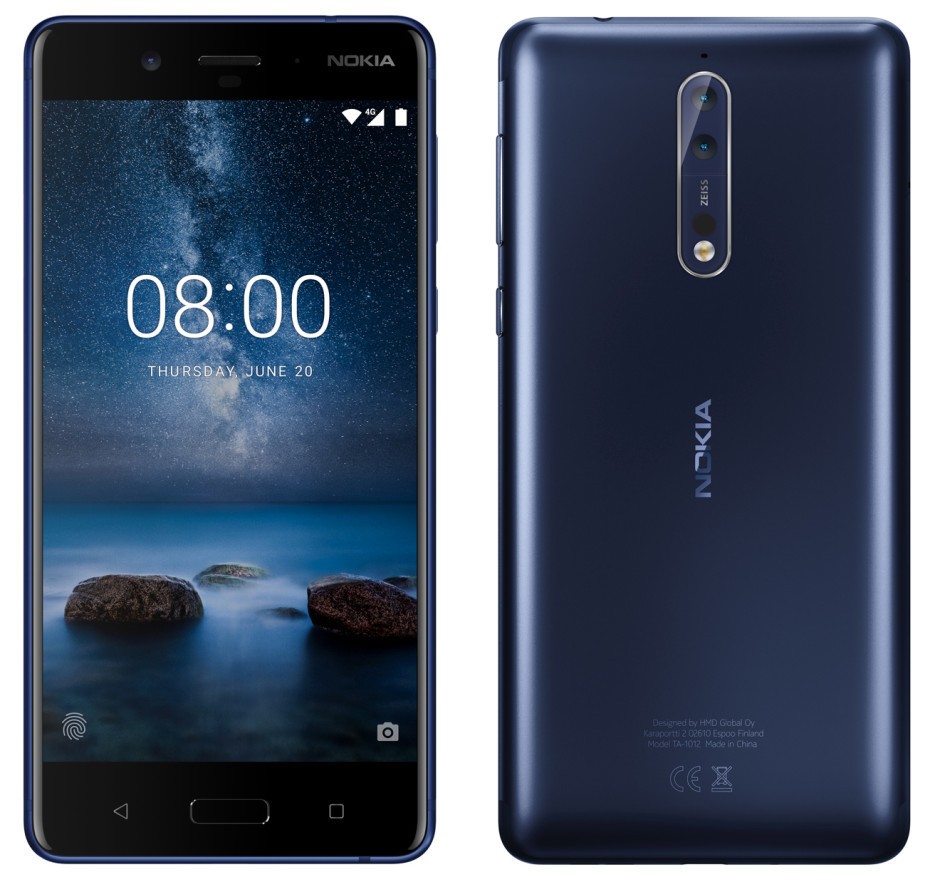 Nokia, in the past was bought out by a company called HMD Global who have worked hard to release the Nokia 3, 5, and 6. Now a new model is coming out which will be called the Nokia 8. This is a flagship model that will represent the company and help it to break into the "high-end" market and begin competing outside of the budget market.
The Nokia 8 will be bigger than the previous Nokia 3, 5 or 6 even though they have the same design language. However, what differentiates the 8 from it's peers is its high end specs which can enable to to compete with already existing high end flagship phones. It will feature a 5.3 inch QHD display, a Snapdragon 835 processor, and about 4 GB of RAM. With HMD Global's tight partnership with Carl Zeiss optics we expect the dual camera 13 Megapixel modules to be included. Nokia phone's generally have a clean stock Android experience which means that the Android 7.1.1 should be pretty close (if not completely) a stock experience.
The Nokia 8 marks the companies first attempts at the high end segment in the smartphone industry. Up until now we have only seen budget models come out which are cheap yet pretty good. The Nokia 8 will most likely have a price tag of around 600$ or more. The price may not actually go up to the realm of Samsung or Apple due to the fact that the Nokia name is not yet regarded as "prestigious" as it's competitors.
July 31st will be the unveiling date for the Nokia 8.