Samsung Releases New Galaxy Note 8 Teaser Trailer!
CellUnlocker How Tos
12:54 am August 15, 2017
Samsung Releases New Galaxy Note 8 Teaser Trailer!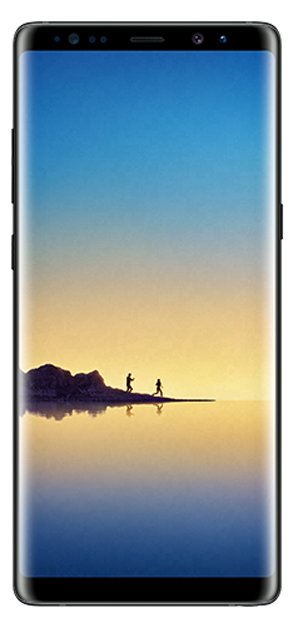 Samsung recently released a new Samsung Galaxy Note 8 teaser that presents multiple big head lining words that seem to be describing what they believe the Note 8 will embody. The company seems to be guiding the consumers towards a "bigger" future that the Note 8 will probably bring. We know some of the leaks that have been revealed thus far including a  Snapdragon 835 processor, Exynos 8895, potential 6 GB or RAM, 64 or 128 GB of internal storage (with microSD support), a 3.5mm headphone jack, an Infinity Display, 6.3 inch Super AMOLED Display, and an upgraded S Pen feature.
Not only will the specs be crazy good but the price tag is expected to be the highest we have seen thus far with Samsung devices. Let's remember that the Samsung Galaxy Note 8 will be a crucially important flagship phone that the company will be releasing. Due to the fall of the Note 7 last year the company lost much in terms of revenue and also consumer trust in the "Samsung Note" brand. The Samsung Note brand always had the tradition of bringing the latest and greatest of Samsung's innovations and current smartphone tech. So all the teasing via the video that they released can certainly be pointing us to a direction where they are planning to provide some massive surprise or perhaps just a massive upgrade from the Galaxy S8/S8+ and the Note 7.
The Note 8 will be the first Samsung phone to feature Samsung's own Dual Camera set up which features one f1.7 aperture lens and a f2.4 aperture lens that comes with a 2X optical zoom. Optical zooms are preferred over digital zooms as optical zooms yield higher quality images while digital zooms lose a lot of pixel information as the software artificially "zooms" in on the subject (as opposed to physically moving glass). The dual camera's are expected to be fast, bright (in low light), versatile and will still provide the best picture quality we have all grown accustomed to beginning with the S7's fantastic low light camera.
Nonetheless, without further ado, check out the simple Samsung Note 8 teaser provided below as the August 23 Unveiling in New York will commence very soon.