Cool and Awesome Gadgets & Accessories to Buy this Christmas or Birthday 2017
CellUnlocker Tech News
10:53 pm December 19, 2017
Best Gadget & Accessory Ideas for 2017
Need Gift Ideas? Or maybe something for yourself. Check out our TOP 10 Accessories and Gadgets List that has been curated for a fun, quirky, and useful experience. We just know there is something here you may find quite useful. The best part of all the products listed is that they are all reasonably priced with great value!
1. Magic Sticky Pad For Your Car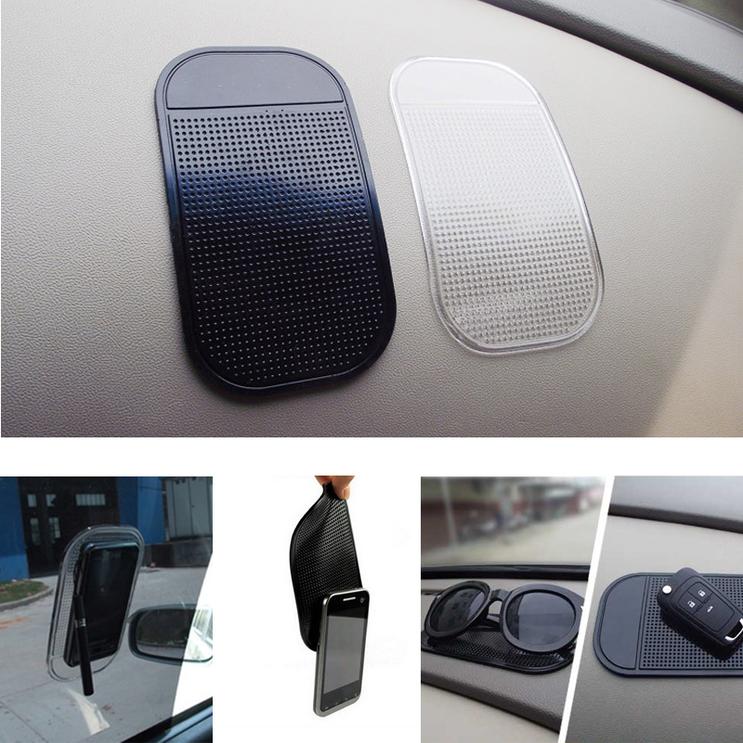 Ever place an object on your cars dash and forgot about it? Only to have it slide down quickly onto the floor? Well, here is a solution available. Just get one of these pads and stick em on your dashboard and voila! You have a grippy surface where you can place any of your objects and accessories. Place Car Keys, Sunglasses, Phones, and other things you might want to place on your dashboard and it won't slide off. We believe these Sticky Pads are a perfect gift item for your self or for a friend or family. The company uses high quality materials to manufacture these Sticky Pads and when we tested them they really work and serve a good purpose in your car. The product needs no adhesive nor magnets, leaves no marks, and is reusable (washable too!). The Magic Sticky Pads come in either Black or Transparent.
Check them out here!
2. Wireless QI Fast Charger Stand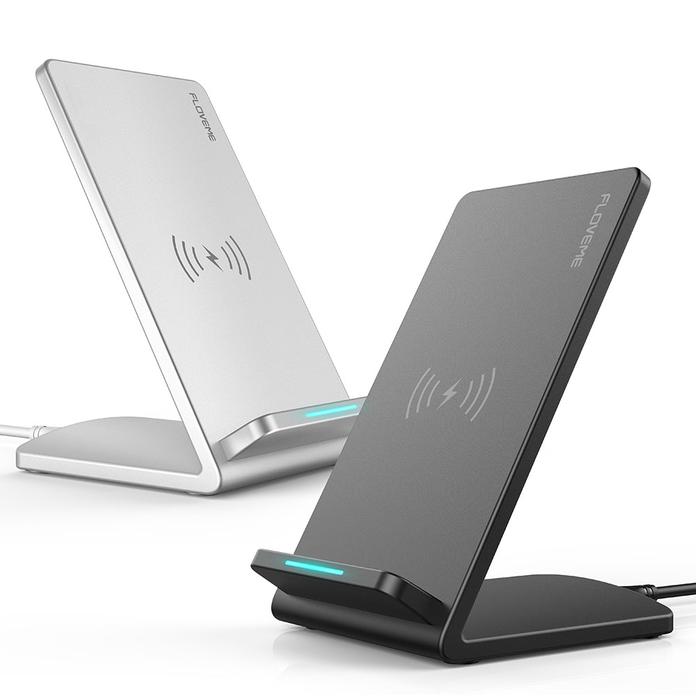 If you, a friend or family owns a modern smartphone device that features Qi Wireless charging technology this is a perfect gift for them. Not only is it cheap but made of great quality materials. The Wireless charger is molded into a stand type model so you can prop your smartphone up and watch videos while charging your device. The charger works with most phone cases and has LED indicators that show if it is working or not. You don't need to worry about any sort of over charging or damage to your smartphone either as it has smart features that prevent any damage such as it being Qi certified, supports 9V/1.7A Fast Charging, and other due to its wide surface area heat is dissipated easily keeping your phone as cool as possible. The Wireless Qi Fast Charger Stand comes in Black or White colors.
Get Your Wireless Qi Charger Here!
3. Bamboo Design Wooden Charging Station for Apple iPhone and Apple Watch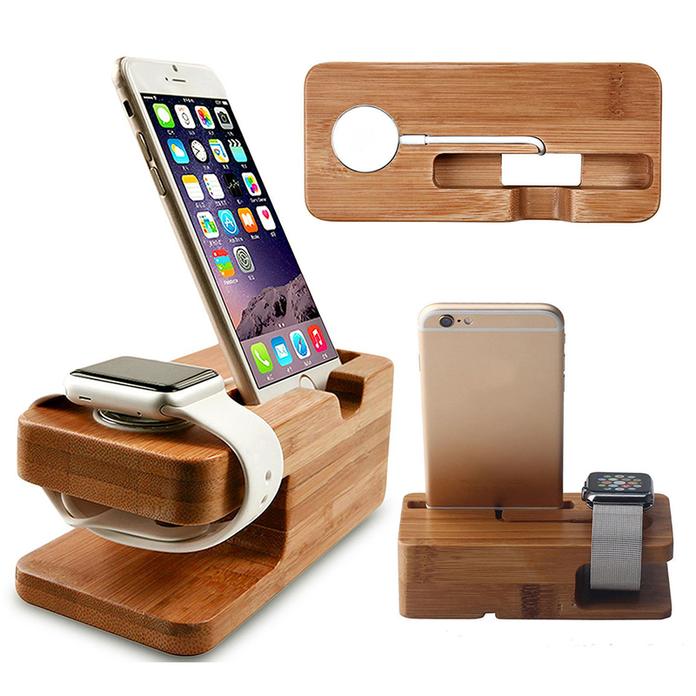 This Eye-Catching Bamboo Apple Stand easily organizes your charging cables and gives you space to beautifully store your iPhone and Apple Watch as well. With a dedicated spot to not only place your Apple Watch when not in use, the carved spacing below the Watch lets you place the wireless charger that comes with your Apple Watch. It pretty much let's you charge with style. Not only does the station support the Apple Watch but also your iPhone as well! Just stick your iPhone into the slot that also holds your iPhone's Lightning cable and let it charge as you rest for the night. The iPhone is also propped up, acting as a stand, so any immediate messages or alarms and times are shown easily. Built out of high quality 100% Premium Bamboo wood this is the most Simplistic & Clean Apple Device Station you can find. The Bamboo Apple Charging Station comes in Rosewood or Original Wood.
Check the Station out here!
4. Flexible Smartphone Charging Stand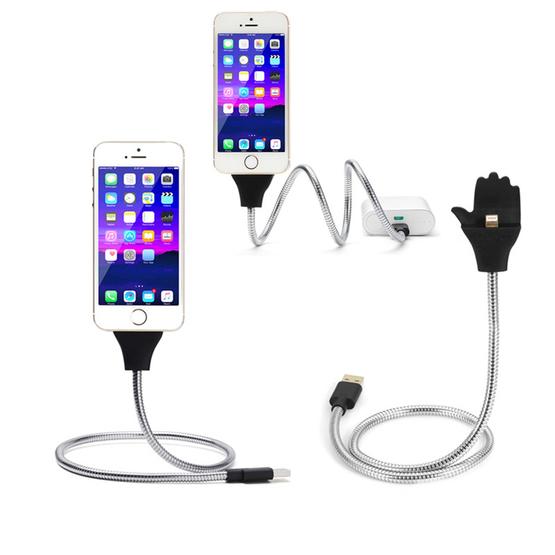 This quirky smartphone accessory is basically a USB cable or a charging cable for your phone that connects to your wall outlet, your Cars USB charging port, or even your macbook/computer. The cable is wrapped in aluminium sheathing that is flexible which lets you curl it, bend it, and shape it to position your phone in how you want it. This can be a fun or useful product for your work place, home, car, or even by your bed side. Not only is the product cheap but it also lasts long. We found some good uses for the cable personally in our office space by connecting it to our work laptop. Our Galaxy S7 was suspended in the air thanks to the flexible charging cable and we used it to video record our co workers around the office! The cable comes in Silver or Black colors and a Lightning Apple version as well as an Android version exists.
Check out the Flexible Charging Port here.
5. 20X HD Zoom Monocular Phone Camera Lens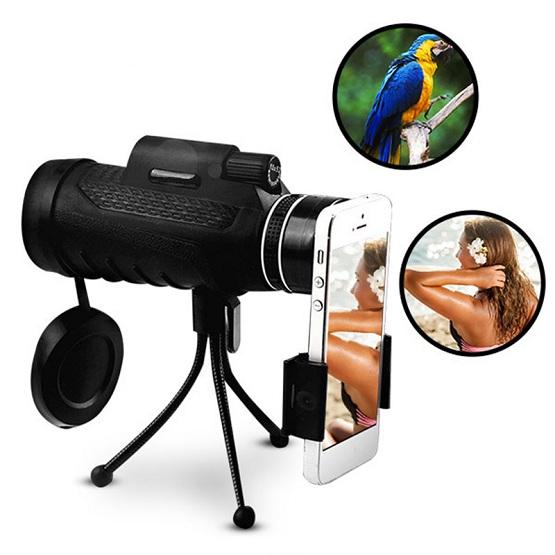 This pretty nifty Monocular Zoom attachment works with most single lens smartphones available today. It does work with a dual camera phone such as an iPhone 8 Plus or the Galaxy Note 8 but you will need to position it right. We find this accessory a fun and cheap way to zoom in on your subjects and use for outdoor shots. We admit that it is also pretty fun to use in the office space with our co workers. The possibilities are endless. The Monocular accessory comes with a flexible tripod that attaches to the bottom and it works pretty well. The phone holder attachment sticks to the back of the telescope and so it makes it easier to adjust your camera positioning.
Check out this cool accessory here
6. Mini Smartphone Tripod w/ Bluetooth Remote Controller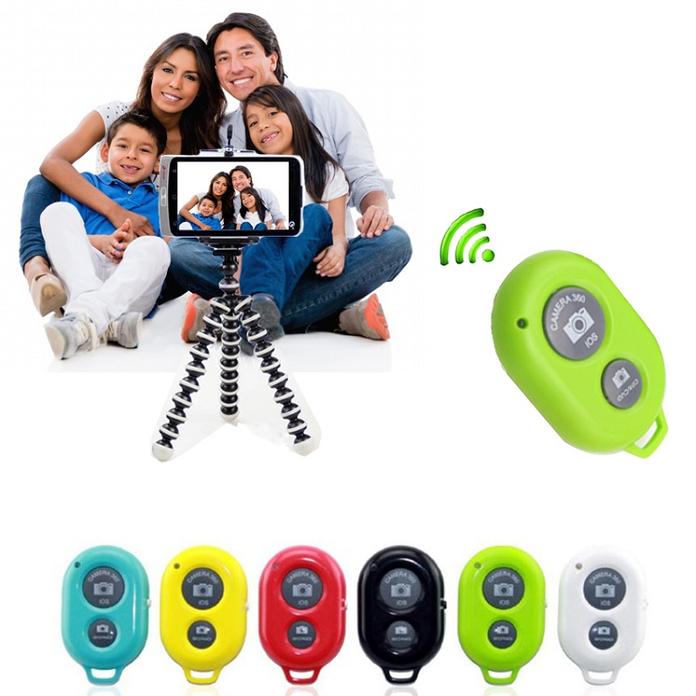 This is a cheap and cool way to elevate your selfie game or your group photography (with you in it). The materials used for the tripod and remote requires delicate handling as it is mostly plastic but the products work pretty well as advertised. Just attach your smartphone to the tripod (which also has a flexible leg) and use the Bluetooth function to connect the controller and bam! Selfie Group photo accomplished. For the price of 17.99$ (which is also a sale price) this is a steal.
Check it out here!
7. Urban Series USB Travel Backpack (With Anti-Theft Features)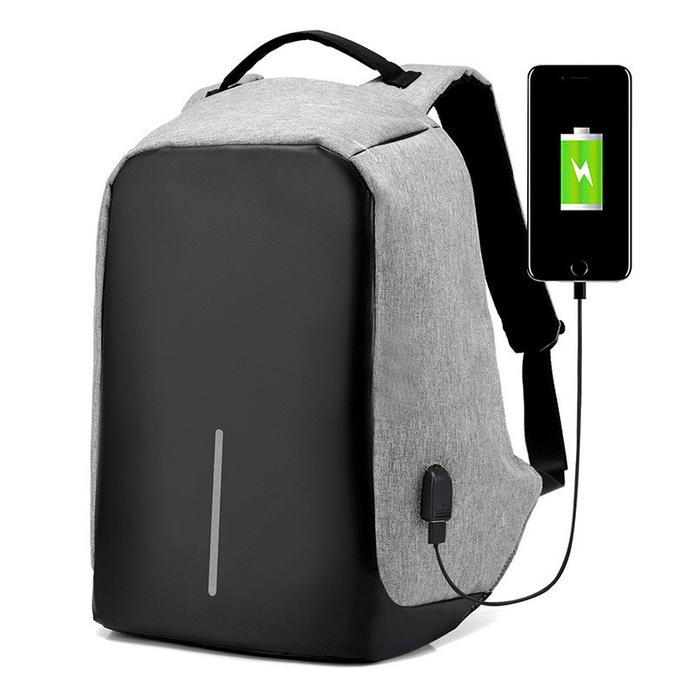 Need a new backpack for your travels? We have the perfect suggestion. Check out this Urban Series USB backpack, not only does it feature a dedicated USB Port that charges your devices on the go (while you use it in your hands) but the backpack also opens up from behind! This means that your back covers the zippers / opening. Thieves typically sneak up and dig around if there are compartments, zippers, and side pockets available. This back has it all internally and is built to resemble a turtle shell design accessed only from under it. This is quite an unusual design, we admit, but a very functional and awesome idea at that. The backpack is also reasonably priced at 39.99$ (On Sale Now!) which makes this such an awesome bag. In our tests we found that this bag provided great comfort while holding quite a lot of things including a macbook, iPad, various notebooks and a 20,000mAh power bank.
Get the Bag here.
8. Bluetooth Smartwatch with Heart Rate and Blood Pressure Monitor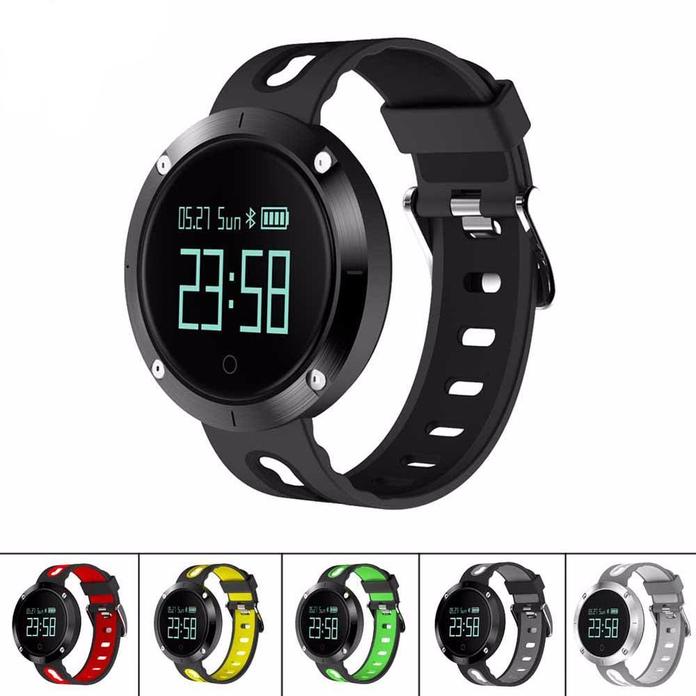 On the fence about owning a smartwatch? Held back by the prohibitive price? Hold on, we got an Idea. We want to talk a little about this Bluetooth Smartwatch. It is a generic brand but it gives us a good insight as to what a smartwatch could be. It has a lot of value for the price at only 49.99$ and it connects to your smartphone providing SMS, Facebook, calls, and many other features from your phone to the watch. Simply Amazing. This is a Great gift idea for anyone who needs a watch that also functions as a smartwatch. This watch also tracks your heart rate and blood pressure statistics pretty well that adds to the value. The watch also does what a watch should do, tell time. After a few days with the watch on we found it to be comfortable and it looks good too. The watch features a 25 day standby battery life and comes with a Rechargeable Li-Ion 80mAh battery.
Check it out here.
9. LED Flashlight Glove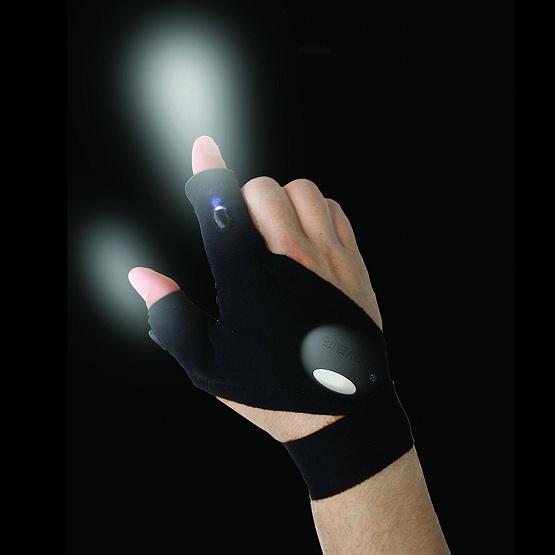 Another awesome gift idea for a friend or yourself. This LED Flashlight Glove is a pretty cool and fun gadget to own. Yet fun uses aside this product actually has some great benefits. For those who like to tinker with their computers under desks or with the pipes under the sinks or if you just find yourself in a pretty dark spot trying to find your USB Slot or fill in the blanks here this glove was actually really handy. Simply press the button and the light comes on which are located at your thumb and pointing finger. A friend of ours actually had this glove in his car compartment and in the middle of the night he had to change his punctured tire, the light from the glove was bright enough to assist him in replacing the tire without him having to hold up a flashlight. We can also see this being used by a lot of folks who go cycling in the night or just like to do a lot of night time activities. Throw the glove in your bag or car compartment and you are good to go.
Check it out here
10. Magnetic USB Fast Charging Cable and Tip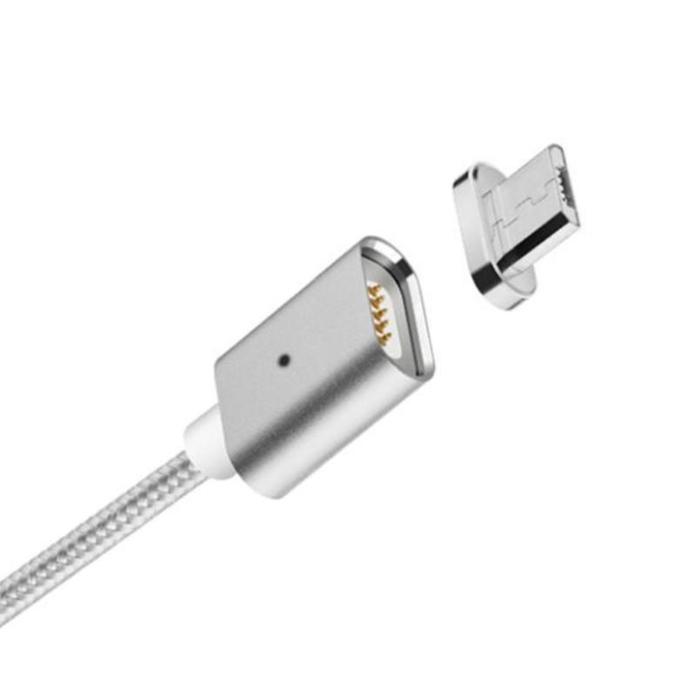 Here is a product we highly recommend as a gift for yourself and for your friends and family. Remember the Mag charger found on macbooks? Well we also agree that the Mag was a brilliant invention. Too many times in crowded schools and office spaces people trip over charging cables and gasps erupt as your expensive phone flies to the floor. Avoid unnecessary accidents with this magnetic USB Fast charging tip. Not only does the charging cable support Fast Charging speeds but the Tip can remain in your phone's charging port at all times. Just bring the cable near the port and it magnetically connects quickly and easily. Immediate charging, no fumbling in the dark as you fall asleep at night, no accidents. These magnetic cable + tips are highly recommended. On top of that, the company is also having a big sale so check them out before it ends!
Buy Yours here today.