Everything We Know (So Far) About The Samsung Galaxy Note 9 Phone
Cellunlocker Tech Reviews
3:12 pm August 22, 2018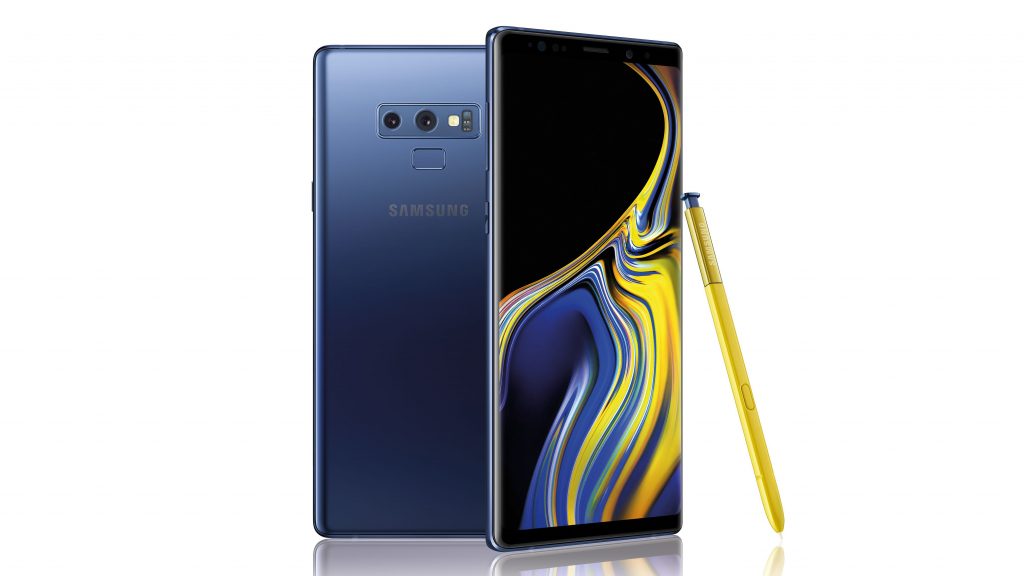 The new and improved Galaxy Note 9 (SM-N960) hasn't been released yet, but that hasn't kept technology enthusiasts from slowly building up hype surrounding this new and improved offering from Samsung. Unlike many phone releases, which typically roll out new products with only minimal changes, the Galaxy Note 9 appears to represent a new paradigm for the smartphone market.
While this smartphone hasn't been released to the general public yet, some news outlets have gotten their hands on some demo models. This means that much of the information we have on the device is more fact than rumor, giving consumers the ability to fully decide if upgrading to the Galaxy Note 9 is right for them. With the release of the Samsung Galaxy Note 9 quickly approaching, let's walk through what we know so far about the device.
Bigger And Better
The Samsung Galaxy Note 9 is bigger, brighter, and more powerful than any Samsung phone previously released – but it's more expensive too. As one of the bigger Android phones on the market, with a 6.4-inch AMOLED display, the Galaxy Note 9 presents an intriguing option for those who consider combining the functionality of their smartphone and tablet in one device to be intriguing.

Samsung's Latest Galaxy Note Is Bigger And Better Than Ever
A Multimedia Powerhouse
Rocking a dual 12 megapixel rear camera setup that has the ability to shoot dual-aperture videos, this phone is great for those who value a strong camera. This feature combines with strong stereo speakers and AR Emoji functionalities to make it a multimedia powerhouse. While the front facing camera isn't that impressive, it is more than capable of snapping a quick selfie for Snapchat or other social media websites.
Best of all? Samsung's signature S Pen now has Bluetooth – allowing for remote-controlled shortcuts that are customizable. For example, the S Pen can be used as a camera trigger, giving photographers the freedom to take more ambitious shots without having to be tied to the phone.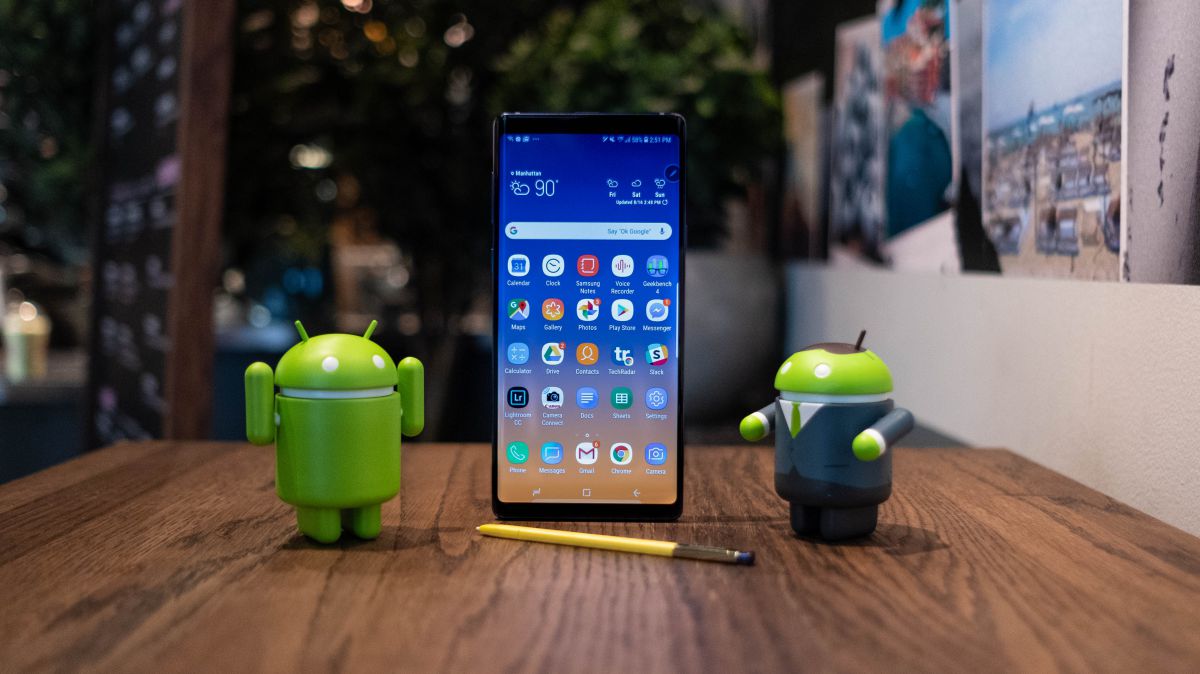 The S Pen Is Back- Now With Bluetooth Functionality Built-In
Best In Class Battery Life
One of the biggest stories surrounding the upcoming release of the Samsung Galaxy Note 9 is the device's batterly life. A 4,000 mAh battery gives users endurance-level battery performance, with many who have tested the device reporting that its battery can go for multiple days without the need for a charge.
Upgraded Performance Features
Another feature that is certainly worth highlighting on the Galaxy Note 9 is its jaw dropping performance. Per usual, Samsung packs tons of high-performance features that are included standard and work right out of the box. The Snapdragon 845 processor and 6 GB of RAM allow for a similar – but far snappier – user experience to the Samsung S9+. Most impressively, users can use the phone heavily without having to worry about the device heating up, even while gaming or streaming HD movies for hours.
A Beautiful (And Sizable) Display
One of the best parts of any Samsung device is the display, and the Galaxy Note 9 is no different from past device offerings. The 6.4-inch display is truly massive and gives users the feel that they're holding a device that is more tablet than smartphone. Yet, impressively thin bezels allow the device to uphold the sleek and sexy form factor that has been present on past Note devices.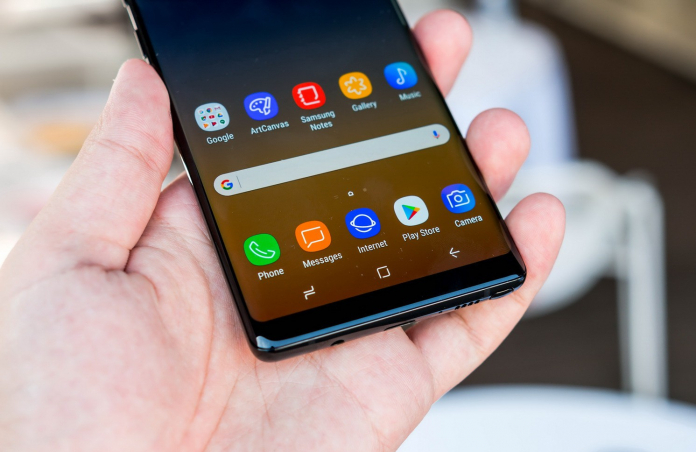 A Dazzling Display And Thin Bezels Lead To An Attractive Form Factor
A Durable, Yet Sleek Build Quality
Along with the beautiful display, the Galaxy Note 9 is an absolute monster in terms of size. The phone is just slightly larger than the previous generation device in terms of height and width. Yet, it's also a bit bigger and chunkier to allow room for that massive battery. While the heft of the phone can be initially off-putting for some, after a few days users are sure to fall in love with the device – thanks in large part to its ability to effectively combine high-quality features with stunning industrial design features.
Wireless Charging
Yes the Samsung Galaxy Note 9 will have Wireless Qi Charging ability built into it! This means you do not need cables directly plugged in to charge it! With Fast Charge technology, wireless charging has become even faster and more efficient. You can check out some Samsung Wireless Chargers.
Samsung's Galaxy Note 9 has Wireless Fast Charging
Amazing Features, With A Price Tag To Match
Clearly, the Samsung Galaxy Note 9 is a stunning and blazing fast device that is jam-packed with cutting edge features. However, as with any new smartphone, if you want to have access to such cutting edge technology, you're going to have to pay for it. With a price tag of $999 for this smartphone, it carries a price tag that matches its innovative features. This price puts it on par with the Apple iPhone X, which makes sense in a lot of respects, as Samsung's flagship products have typically been the Android operating system equivalent of Apple's iPhone offerings.

Samsung's Galaxy Note 9 Is A Flagship Smartphone – With A Price Tag To Match
So, Should You Buy Samsung's Newest Smartphone Offering?
As we've mentioned, the biggest compromise that consumers face with this device is its price, which is hundreds of dollars more expensive than the very similar Samsung Galaxy S9+ that is currently on sale. While the Galaxy Note 9 has an unbelievably impressive battery life, this is the only notable feature that really sets it apart from the S9+. For the Samsung Galaxy Note 9 to make sense, customers will have to want the reputation boost that comes with owning the biggest and most expensive smartphone currently on the market.
So, should you buy the Samsung Galaxy Note 9 when it is released? Unless you are in dire need of a phone with a multi-day battery life and humongous screen, we suggest that you opt for the more affordable Samsung Galaxy S9+. This may seem like a strange suggestion, but when you take a look back, it is a reasonable recommendation. After all, most of the technology and features present in the Galaxy Note 9 are also present within the slightly older Galaxy S9+.
Please keep in mind the Galaxy Note 9 will come carrier locked from carriers such as AT&T, T-Mobile, etc… You need to Unlock Samsung Galaxy Note 9, you can try your service provider which usually requires 6 months in use from their services, or you can try www.cellunlocker.net which offers unlocking despite your carrier's policy.
Let us know your thoughts on the new Samsung Galaxy Note 9 Below.