Spring Break! A Guide to Using Your Cell Phone in the Bahamas
CellUnlocker Tips and Tricks
6:42 am March 20, 2019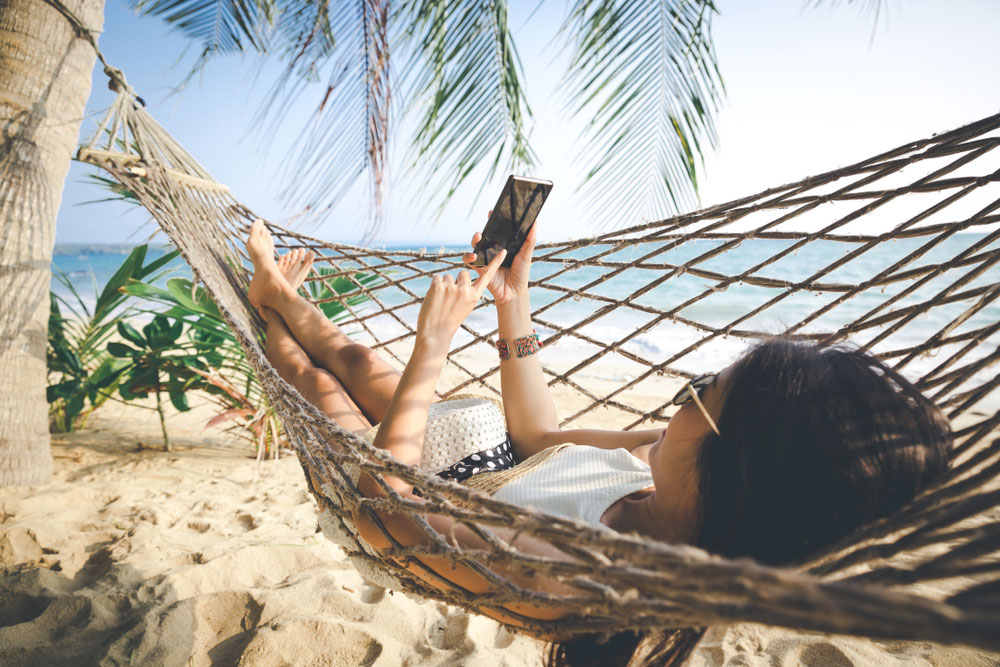 Spring break season is here and one of this year's popular destinations is the Bahamas. Obviously, none of us would be willing to leave our phone at home while we're soaking up the sun but can you use your cell phone in the Bahamas? Sure, it should work, however, the roaming fees are substantial and even making or receiving a few calls to or from the United States or Canada will leave you with a hefty bill.
Being able to travel freely without getting hit with roaming charges is one of the main reasons why so many of our customers unlock phones through Cellunlocker.net. Though some cell phone carriers will unlock your phone for free and there are new phones that come unlocked, other providers like T-Mobile and AT&T, make you jump through hoops or ask you to purchase an international roaming plan instead of unlocking the phone. Well, we've got you covered with our guide to skipping the hassle and using your cell phone in the Bahamas without spending a fortune.
Inquire With Your Cell Phone Carrier
If you're looking to use say a new Verizon phone in the Bahamas or you have a new Bell cell phone, you're in luck because your phone should already be unlocked and you can simply insert a local Bahamas SIM card. If your phone is locked, some providers will quickly unlock it. On the other hand, if you want to unlock AT&T phones or you're with T-Mobile, you'll have to meet a long list of requirements. You could take advantage of one of their international plans where you can talk, text and use data in the Bahamas for a daily fee. It is the cheaper option than accruing roaming charges but there are much more cost-effective ways to use your cell phone in the Bahamas that don't require paying an extra $10 per day on top of your regular cell phone bill.
Use Wifi
There are a number of hotels in the Bahamas with free Wifi. Plus, there are plenty of coffee shops and restaurants you can swing into to take advantage of Wi-Fi. If you won't be using your cell phone to make or receive calls, simply turn off your roaming and data and connect to Wifi to use it. To communicate with friends and family back home, consider a messaging app, such as Skype or WhatsApp, so you can send messages when you're connected to Wifi without any roaming charges.
Rent a GSM World Phone
If you don't need anything from your personal cell phone, you can rent a GSM phone in the Bahamas and then use a local SIM card. Depending on where you rent a phone from, it can be upwards of $50 for a week's rental. This could still be cheaper than purchasing an international roaming plan through your cell phone carrier. Some rental services also give you a Bahamas SIM card to use with your phone that you return when you're done. Keep in mind, the price for texting, data and voice might not be included with the rental fee, so read the fine print.
Unlock Your GSM Phone and Use a Bahamas SIM Card
Unlocking your phone and inserting a SIM card is the cheapest way of using your cell phone in the Bahamas. If you have an unlocked phone or your provider will unlock it for free and it's a GSM phone, you're good to go. If your carrier makes it difficult to unlock your phone, such as in the case of having unpaid bills, or they charge you a fee, use a third-party unlocking company like Cellunlocker.net. We're able to unlock 99% of GSM carriers and it doesn't matter whether or not you're in good standing with your cell phone provider. Once we unlock your phone, it's unlocked forever, which makes the most sense if you travel even once a year. You'll never have to pay or go through the process again.
When your device is unlocked, you can use your cell phone in the Bahamas by inserting a Bahamas cell phone SIM card. The main wireless providers are BTC and Aliv. You can purchase a Bahamas SIM card online before your trip or when you get there. There's an Aliv kiosk as you leave customs in the Nassau airport and there are BTC and Aliv stores on each of the islands. Convenience stores are also a great source of prepaid SIM cards in the Bahamas. Once the SIM card is activated, you'll have a local Bahamas phone number you can use.
We hope our guide to using your cell phone in the Bahamas helps you enjoy your spring break excursion without having to deal with roaming charges. At Cellunlocker.net, we offer the most affordable, trusted, fast way to unlock your phone. To get started, use our free unlock code lookup!