How We Can Help You Unlock Your MetroPCS Phone
CellUnlocker Tips and Tricks
9:51 pm April 13, 2019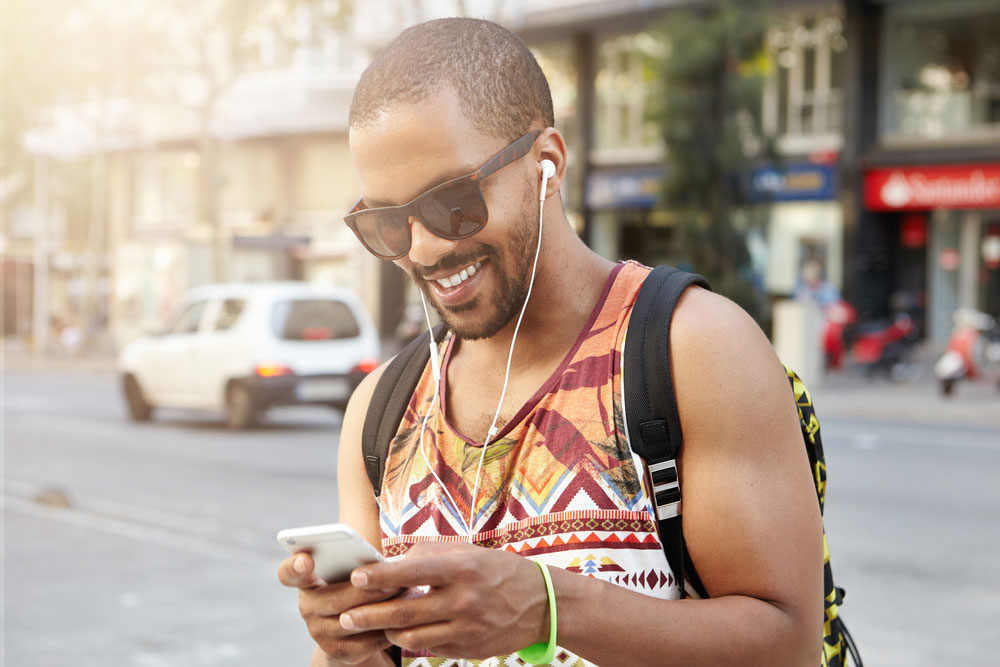 In an effort to save on phone bills and avoid the dreaded contract, a lot of people are opting for relatively cheap Metro PCS phones and going the pre-paid route. However, while you get to skip the contract and you can find some pretty sweet Metro PCS phone deals, the phones don't come automatically unlocked. According to the > Metro by T-Mobile phone unlock policy , the carrier won't unlock your phone until it has been active for a minimum of 180 consecutive days from its activation date. While that's fine if you plan on sticking with them for a while, if you decide you'd rather use another carrier but keep your phone, you want to sell your phone for a decent price or you'd like to use a local SIM card when traveling to avoid roaming charges, the six-month waiting period is a huge pain. Thankfully, we've got you covered at Cellunlocker.net. Here's how we can help you unlock your MetroPCS phone.
The MetroPCS Phone Unlock Basics 
We're able to access the majority of the unlock codes for phones with GSM carriers and then our customers simply enter the code into their phone and they're good to go. Metro PCS is a little different. Instead, most T-Mobile and Metro phones, except for the iPhone, come with a pre-installed app that lets you ask for and apply a phone unlock from your device. At Cellunlocker.net, we unlock the phone from the backend and then you use the Metro PCS Unlock App, which gives you the option to permanently unlock the phone. If you weren't eligible to unlock your phone before because you hadn't reached the 180-day mark, we have the tools to make it possible for you. We also have software for all T-Mobile and Metro PCS Samsung phones and with the unlock app, we can unlock your phone in just a few minutes.
Step-by-Step for Unlocking Metro PCS Cell Phones
Get a hold of a SIM card from another GSM carrier. You don't want to use one from MetroPCS since that's who your phone is locked to.

If you're unlocking your phone to use with another carrier, be sure to check that your phone will be compatible on their network. However, even if your dream carrier isn't compatible, you'll have plenty of options to choose from.

Check your device's eligibility before you complete your order. Launch the MetroPCS Phone Unlock App to check the status. If you get a "Communication Error" or "Server not responding, please try again later," don't submit your order because it means the device isn't supported for unlocking. However, if you get a message that says "Not Eligible for Unlock," then submit your IMEI number to use for processing. Fill out the rest of the information and complete your order with us.

Make sure the MetroPCS Mobile Device

Unlock App

is installed on your phone. You can find it in the app list.

When we email you that your Metro PCS phone is unlocked (usually in one to three hours), open the app and select the "Permanent Unlock" option. Don't worry; we registered your phone's IMEI number as eligible in the Metro PCS system.

When it's done, your phone will reboot and you're free to use your Metro PCS phone on another carrier. If you want to make sure it worked, insert the new SIM card from another provider to check it out.
Why Choose Cellunlocker.net to 
Unlock Your Metro PCS Phone
If you don't meet the requirements to unlock your MetroPCS phone through the carrier, a third-party unlocking service is your best bet. At Cellunlocker.net:
We're Safe:

Unlocking your phone is legal and since we use the same process your cell phone carrier would, it won't void your warranty or damage your device.

We're Pros:

We can unlock almost any Metro PCS phone, even those that the carrier themselves say can't be unlocked. We offer a 100% money-back guarantee. If, for some reason, we're unable to unlock your device, we'll give you a full refund. Our customer ratings and reviews pretty much speak for themselves.

We Have the Lowest Price, Guaranteed:

We don't use middlemen, which lets us unlock phones cheap. We'll match or beat any competitor's pricing.
Our Turnaround Time is Super Fast:

The average turnaround time for processing Metro PCS cell phones is one to three hours. Our automated system will email you once we're finished processing and send you detailed instructions. Also, thanks to our software, we can unlock any and all T-Mobile and Metro PCS Samsung phones extremely fast.
We Have Amazing Support Staff Available to Help:

If you need help or have questions, we have support staff on-hand 24/7 to help. You can call us at 1-800-507-9077 or send us an email at support@cellunlocker.net and we'll be more than happy to help walk you through it.
Ready to unlock your MetroPCS phone quickly and affordably? Get started here!