Samsung Galaxy S22 series: Everything You Need to Know + How to Unlock 🔓
CellUnlocker How Tos
3:19 pm February 5, 2022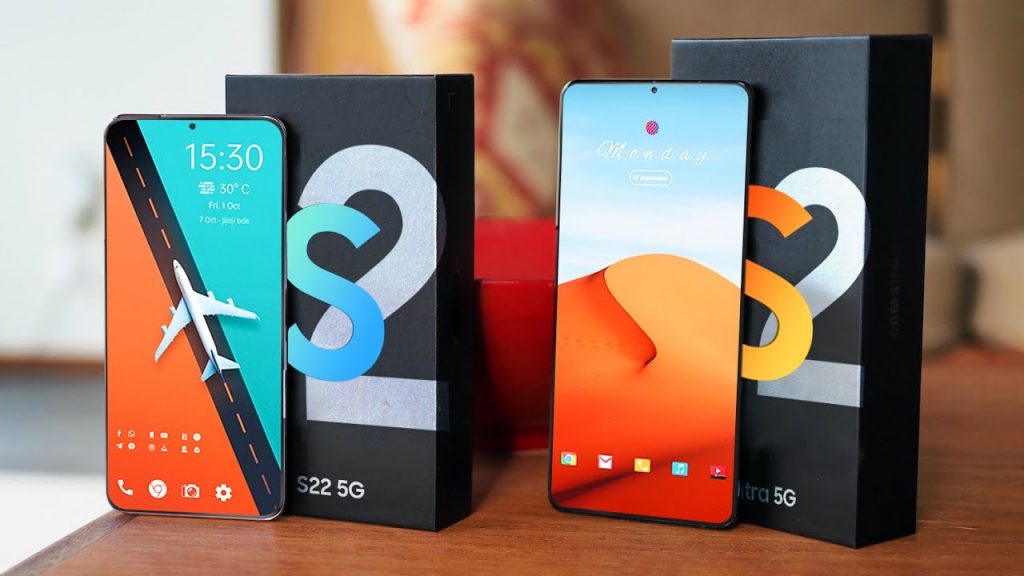 Samsung has embraced the idea of evolution over revolution when it comes to the Samsung Galaxy S22. While the Samsung Galaxy S22 Ultra basically fuses the formfactor of a Galaxy Note, the standard S22 very much follows in the footsteps of its predecessor.
The Samsung Galaxy S22 will start at $799 and come in 128GB and 256GB models. That's the same starting price as its predecessor, which is a decent baseline. For the Galaxy S21, it hit the sweet spot of offering flagship specs for a reasonable price, and Samsung clearly seems to agree.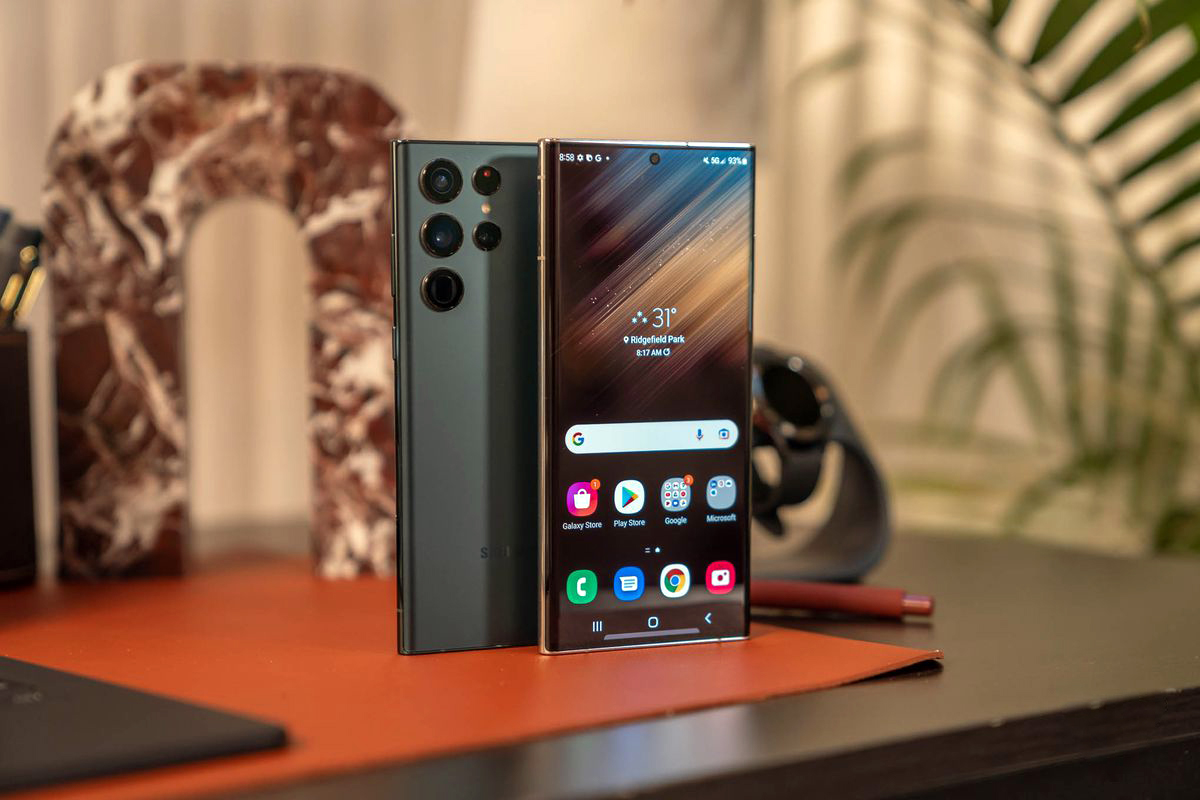 This does mean Galaxy S22 has to face off against the $799 iPhone 13. Which has one less rear camera and a 60Hz display, but is nevertheless ane excellent phone. Additionally the S22 is undercut by the $599 Google Pixel 6, that may have a lesser specs sheet but still offers impressive smartphone photography, plenty of performance and a sublime Android experience.
It's without surprise that Samsung has made a move on the contour cut design the S21 introduced. Combine that with all the leaks that came out over the past six months, and there's nothing unexpected from the standard Galaxy S22. But that doesn't mean it won't have a crack at a spot on our best Android phones list.
Samsung really refined the S21 design with its S22 release. There are notable small improvements here that make the S22-series an appealing upgrade for those who are still using an older Samsung phone, although S21 owners may want wait a bit longer to upgrade.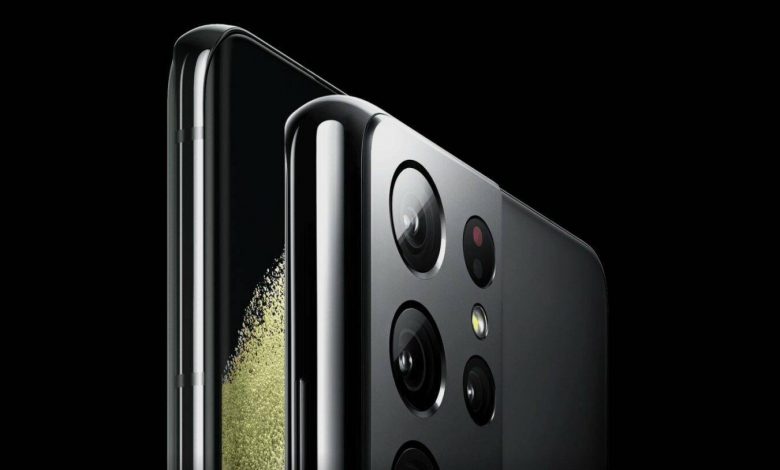 The Raw Specs
Display:

S22: 6.1-inch AMOLED 2X 120Hz, HDR10+, 1300 nits
S22+: 6.6-inch AMOLED 2X 120Hz, HDR10+, 1750 nits

Processor: Snapdragon 8 Gen 1 or Exynos 2200
Operating System: Android 12 (One UI 4.1)
Storage: 128GB or 256GB
RAM: 8GB
Rear Cameras: 50MP main, 10MP telephoto with 3x optical zoom, 12MP ultrawide (Maximum 8K 24FPS support)
Selfie Camera: 10MP (Maximum 4K 60FPS support)
Battery:

S22: 3700mAh
S22+: 4000mAh

Charging Speed

S22: 25-watt wired, 15-watt wireless, 4.5-watt reverse
S22+: 45-watt wired, 15-watt wireless, 4.5-watt reverse

Fingerprint Sensor: Ultrasonic in-display
Networking: mmWave 5G, Wi-Fi 6E, Bluetooth 5.2, NFC, GPS
Headphone Jack: No
Protection: Corning Gorilla Glass Victus+, Armor Aluminum frame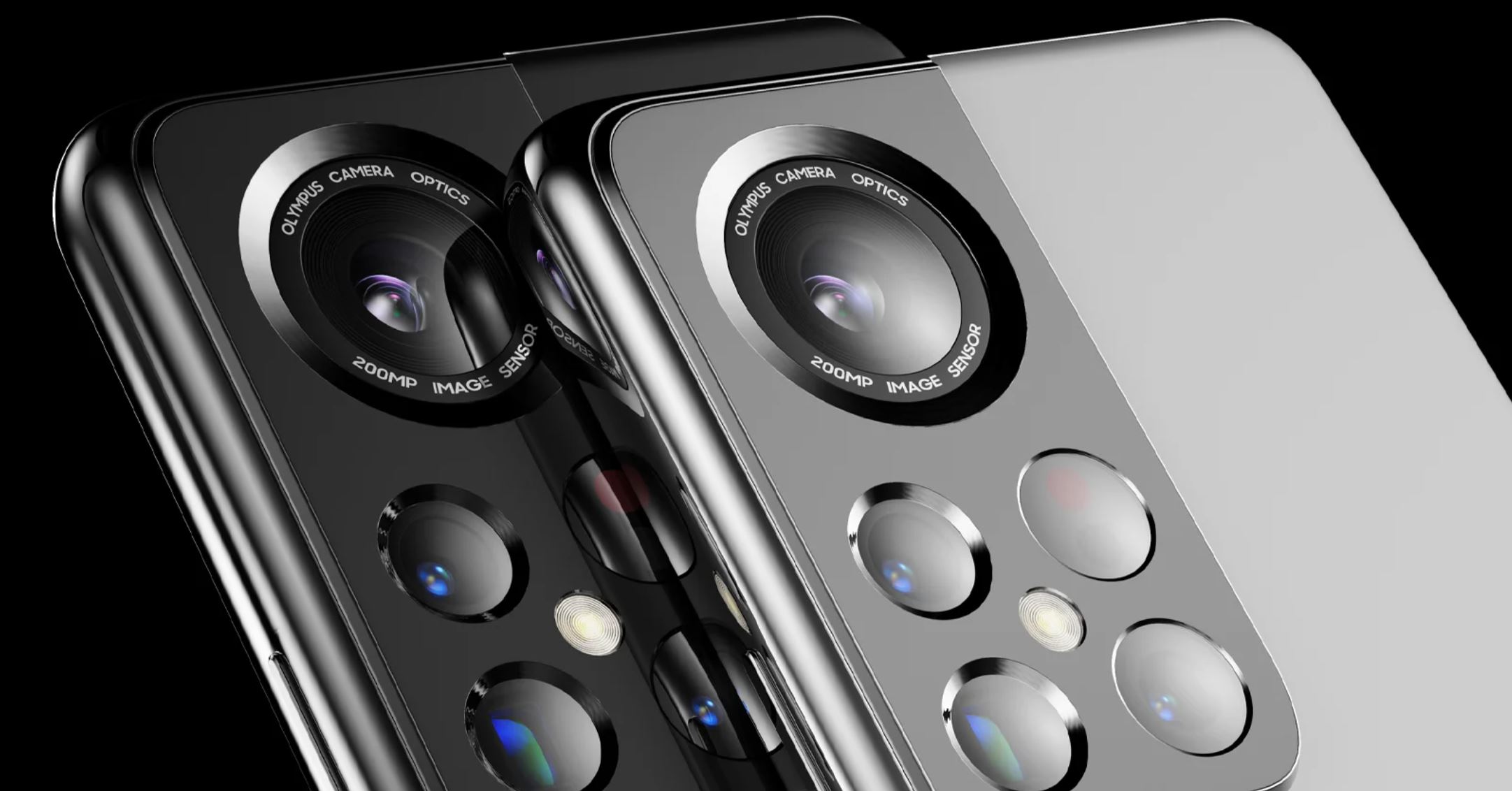 The most notable change comes to the display, with an updated Corning Gorilla Glass Victus+ for drop protection. While Samsung is reusing the same AMOLED 120Hz panels, both the S22 and S22+ now have flat screens without curved edges. This results in a slightly smaller footprint—a 6.1-inch screen for the S22 and a 6.6-inch screen for the S22+. (The S21 and S21+ had 6.2-inch and 6.7-inch displays, respectively.)
On paper, the S22 lineup should be just over 20% faster than the S21 devices, which run on Snapdragon 888 and Exynos 2100 chipsets. But as we haven't tested the new S22-series phones, we can't comment on real-world performance just yet. (benchmarks indicate that the S22 and S22+ may be less power efficient than their predecessors. That's not a good sign, as the S22 and S22+ also feature smaller batteries.)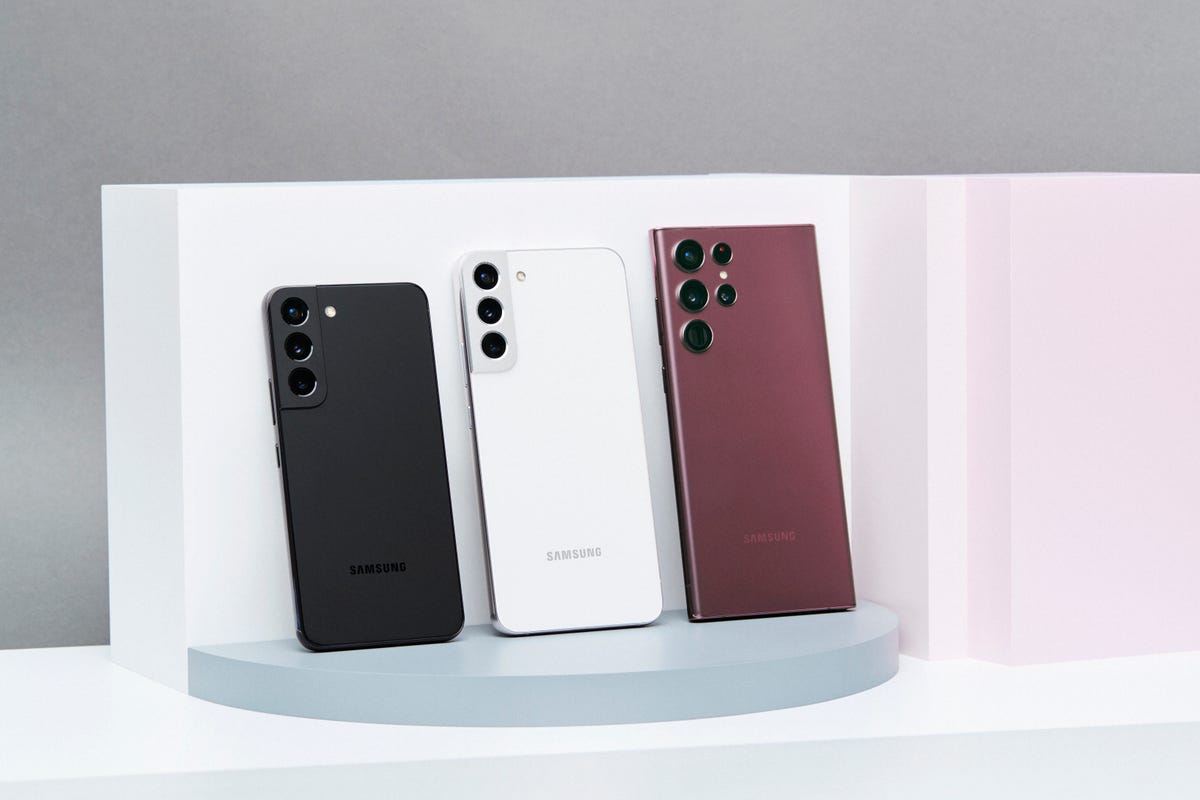 Gone is the bulky camera bump of the S21 Ultra in favour of five protrusions residing individually on the rear – although these don't sit flush with the shell, so the S22 Ultra still won't lie flat on a surface.
But if you have a Galaxy S21, I can't help but feel the S22 won't be the phone for you. Small camera upgrades are great, but the S21 was no slouch there. Nor did I feel it was lacking in the performance stakes. So the upgrades the Galaxy S22 is offering aren't going to shift the needle; maybe hold fire for the Galaxy S23 next year.
---
The Samsung Galaxy S22 series locked to AT&T network in the USA can be unlocked to be used on other GSM Networks such as Cricket Wireless, Tmobile, MetroPCS and other GSM networks worldwide. Unlike previous Galaxy versions which required an 8 digit unlock code, the newest Samsung phones now requires a 16 digit unlock code. Cellunlocker.net can guarantee getting you the unlock code with our fast automated service that processes orders once placed and gets sent to your email as soon as it's completed.
The process is fast, easy and 100% Guaranteed.
AT&T Samsung Galaxy S22/S22 Plus/S22 Ultra Unlocking Instructions:
1. Power on the phone with another sim card provider
2. A message will appear "Sim Network Unlock Pin" or "Enter Network Unlock Code"
3. Input the 16 digit Samsung Network Unlock code emailed to you
Your Samsung Galaxy S22 series variant is now fully unlocked!
It's that easy. If we are unable to unlock your Samsung phone you will be refunded 100%
Unlock Samsung Galaxy S22
Unlock Samsung Galaxy S22 Plus
Unlock Samsung Galaxy S22 Ultra