Unlock Sony Ericsson Xperia Ion LT28i by Unlock Code
CellUnlocker How Tos
9:53 pm July 26, 2012
How to Unlock Sony Ericsson Xperia Ion LT28i by Unlock Code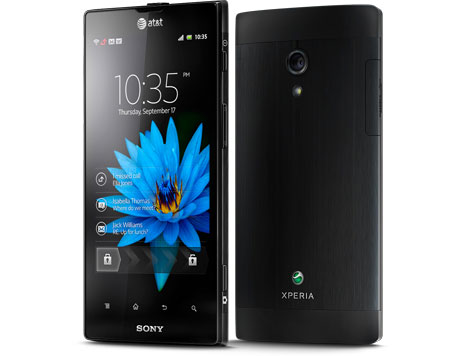 The Sony Ericsson Xperia Ion LT28i has been released to Rogers, At&t and other GSM Networks. Cellunlocker.net is proud to announce we can offer a permanent Unlocking solution same day for you!
Once Unlocking your Xperia Ion LT28i from Rogers, you can use it on other GSM Networks such as Fido, Bell, Telus etc.. 100% Guaranteed to Unlock your Xperia Ion Network.
Get your Xperia Ion LT28i Unlock Code
The Ion features a 4.6-inch screen that sports an HD resolution of 1280×720 pixels. It's also the first Sony phone to come with 4G LTE connectivity onboard. Unlock the new Xperia LT28i to be used on other GSM Networks.

Customer Unlocking Example:

Question about Unlocking Xperia Ion LT28i from Rogers?

Q: How much will is cost to Unlock my Sony Ericsson Xperia Ion LT28i?
A: The pricing will vary depending on the Network your Xperia Ion LT28i is locked to. Do a code look up below and you will see the pricing for your device. Cellunlocker.net offers a lowest price Guarantee!
Q: How will I receive my Unlock Code for my Unlock Xperia Ion LT28i?
A: Once your payment has cleared you will be emailed the Unlock code and detailed instructions.
Q: Will this work for sure?
A: Yes, all of our codes are 100% Guaranteed and genuine to unlock your phone's Network. Please keep in mind, an unlocked phone will not be compatible with every Service Provider. It is up to you to verify with the carrier you wish to use if your Unlock Xperia Ion LT28i will be compatible on their network after being unlocked.
Unlock my Sony Ericsson Xperia Ion LT28i