What's Your Phone?
CellUnlocker How Tos
8:53 pm July 27, 2015
It's now 2015, but you all know that. What you might not know is which phone is best suited for your needs. With so many choices out there, it certainly can get overwhelming–so we're here to help.
Read on to find out a few key things to look for when choosing your next perfect phone.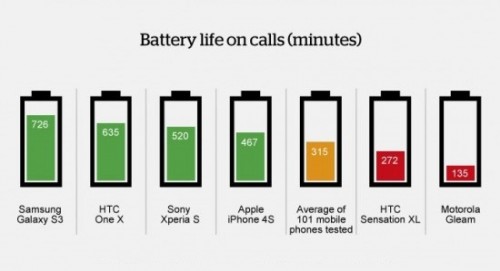 Battery Life
We know that you know how important battery life is. You need a phone that will last as long as you do. Now, what is your day like? Do you usually spend over 8 hours a day out of the house? Do you have a job where you have easy access to an outlet in case you run out of juice halfway through your day?
Also, make sure to keep in mind the type of accessories you use and what your daily carry-ons are. If you're the type of person to carry a purse or a bag throughout the day, maybe a portable charger isn't a big deal for you. Do you want a phone that has a removable battery? If you like extra protection or don't mind added bulk, you can fit your phone with a case that holds an extra battery. There's a lot of choice out there for extended batteries, such as the famous ZeroLemon battery.
Phones with great battery life: Samsung Galaxy Note 4, Samsung Galaxy S5/6/6 Edge, iPhone 6 Plus, Sony Xperia Z3, Motorola Droid Turbo, Xiaomi Mi4.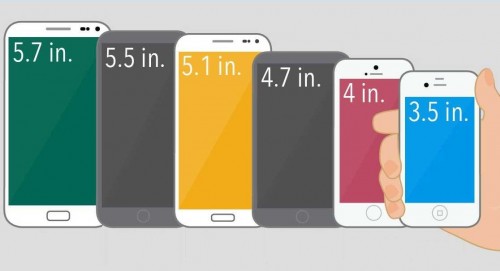 Screen and Display
What do you normally use your phone for? A phablet with a big screen and gorgeous resolution would be perfect for high resolution mobile games and watching music videos or movies. The extra screen estate would also be good for those who like reading books on their phones, in which case the phone could double as an on-the-go e-reader. Also, remember to take note of the internal storage that's offered with your potential phone. If you frequently watch movies on your phone, will 16GB, 32GB, or 64GB be enough? Will you want expandable memory?
Examples of phablets good for entertainment: Samsung Galaxy Note 4, LG G4, iPhone 6 Plus, Nexus 6, or the OnePlus One.
Remember that phones with bigger and better screens are generally also flagship phones and will therefore be more expensive. If you're not in the market for a superphone that can handle basically everything your laptop can, you can ignore the big flashy ads for flagship phones and save yourself a few bucks for a phone that functions exactly how you need it to.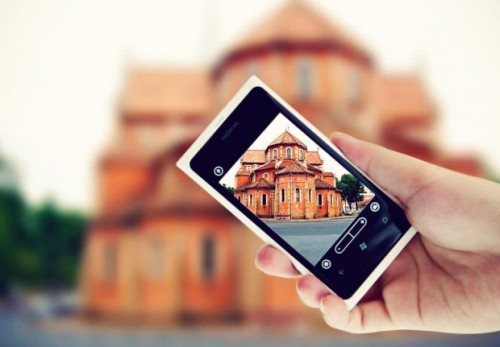 Camera
Are you a photoblogger? Do you take photos of your food before you eat it? Do you have thousands of followers on your Instagram, waiting for updates and reviews of the best and worst burger joints around?
When choosing a new cellphone, you'll want to think about the camera. If you're someone who doesn't care much about capturing the moment, you wont have to worry too much because almost every smart phone today will have a sufficient snapper. While professional photographers may find that no camera phone will be good enough, there's also a lot of camera phones that will be great for the casual–or even the serious–photoblogger.
There's a lot of factors to look for when looking at the camera specifications. How many settings does the phone allow you access to? For example, can you change the aperture settings, the shutter speed, or ISO? Do you want a lot of filters? Do the megapixel numbers matter to you (will you be printing any photos)? What are the software or virtual adjustments that the phone does? Think of how Samsung sharpens the pixels of the photos compared to Microsoft's (Nokia) PureView.


Price
Price matters to everyone. How much are you willing to pay and how much is in your budget? Service providers provide plenty of plans to help subsidize the price of smartphones, but they also lock you down for years at a time. If you're okay with the price of subsidization, then a whole world of smartphones is opened up to you.
However, if you'd like the freedom of being able to change carriers whenever you want, you're more than likely to opt for purchasing a phone outright (paying for the retail value of the phone without subsidization). Big brand name phones will typically cost more than others. For example, Samsung phones will run you for more than a Xiaomi or OnePlus phone will. Take a look at the price you have to pay and compare it to other phones that offer the same features. Check to see whether the price is worth it, and see whether subsidization is something you'd like to do.
We hope that this article has helped you figure out some of the things you want or need out of a phone. Let us know what phone you decided on!
-Caroline