Samsung Galaxy S8 Review
CellUnlocker Tech News
10:48 pm May 1, 2017
Samsung Galaxy S8 Review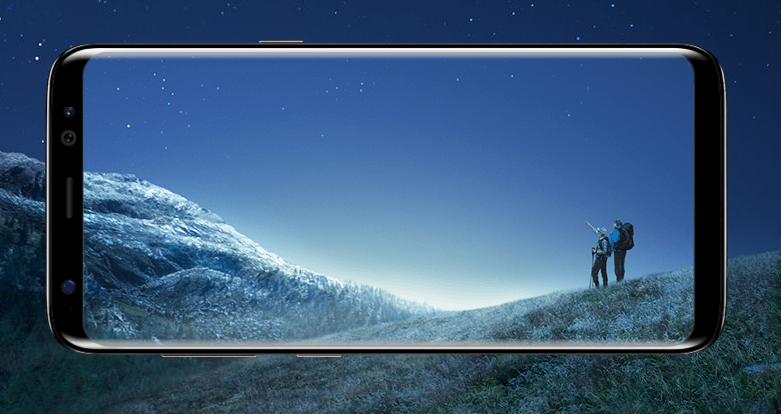 The Galaxy S8 is the younger brother to the S8 Plus launched only weeks ago by Samsung. Both the S8 and the S8 Plus are almost identical in specs save for the display and body size and the battery size. The S8 is regarded as the best phone of 2017 thank's to Samsung's brand new "Infinity Display" in a surprisingly small and thin body profile. As expected the body materials Samsung used are top notch as well as with the innards which is the first to ship with the Snapdragon 835 (US) and the Exynos 8895 (International). The Galaxy S8 may have set a new benchmark for smartphones.
---
Quick Look Specs Sheet
Body

Dimensions: 148.9 x 68.1 x 8 mm (5.86 x 2.68 x 0.31 in)
Weight: 155 g ( 5.47 oz. )
Corning Gorilla Glass 5 back panel
IP68 certified water and dust resistance (over 1.5m + 30 minutes)

Display

Super AMOLED 5.8 inches (~83.6% screen-to-body ratio)
2960×1440 pixels (~570 ppi pixel density)
Gorilla Glass 5

System

Android 7.0 (Nougat)
CPU: Exynos 8895 Octa (International) or Qualcomm Snapdragon 835 (US)
Exynos: Octa Core (4 x 2.3 GHz + 4 x 1.7 GHz)
SD 835: Octa Core (4 x 2.35 GHz + 4 x 1.9 GHz)
GPU: Mali-G71 MP20 (Exynos) or Adreno 540 (Snapdragon model US)

Camera

Main: 12 MP, f1.7, 26mm, PDAF, OIS
Front: 8 MP, f1.7, Autofocus (new feature) Face Detection.

Memory

64 GB internal storage
microSD slot for up to 256 GB support
4 GB RAM

Features

Bluetooth 5.0 (A2DP, LE, aptX)
Iris scanner
Fingerprint (rear)
Pressure sensitive under display home button
Battery: 3,000 mAh battery
---
The Galaxy S8 is amazing in all it's rights. It is a phone you have never seen before and it has commanded awe in many people around the world in the market for a new smartphone. The downside could be the price, it is very expensive. Sure we are able to purchase mid range phone's for a fraction of the price with "good enough" specs, but for those who can afford the S8 or even save up for it, it certainly is a good choice.
The display is absolutely gorgeous thanks to the Super AMOLED display but what really blew away the competition this year is it's new bezel-less display which Samsung dubs the "Infinity Display". It is a super sharp, super clear display with high contrast which also boasts the ability to play back video content in HDR mode. All this on a display that seemingly covers the entire front part of the phone. You barely see any more bezel's on the right and left and the top and bottom bezels have been minimized to a tiny part. The body also borrows from the Note 7 with a front and back curve which creates a comfortable grasp by forming a symmetrical shape. The design is simply amazing.
We are reviewing the S8 model (not the Plus). Many people actually prefer the S8 over the S8 Plus because, well, there really isn't that much of a difference except the dimensions, battery capacity, and screen size. If you need the biggest display that Samsung can offer, check out the Samsung Galaxy S8 Plus review.
The Galaxy S8 checks off a lot of points that many tech geeks and tech fans could only dream of for many years. Super fast performance, great battery life, super thin profile, and an almost all screen design on the front.  Let's quickly break it down with the various categories of this device.
The Design.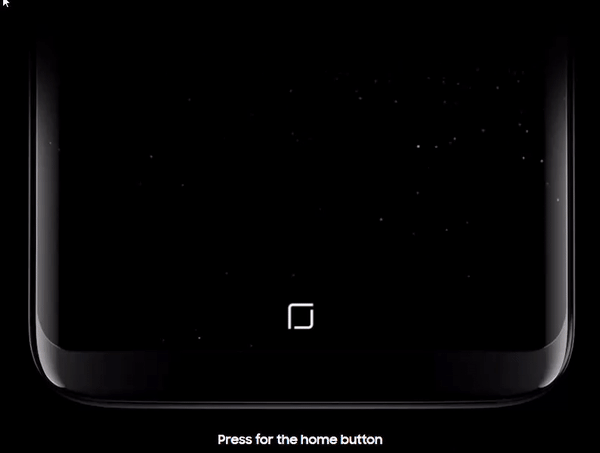 A big change that occurred is the removal of the home button and the relocation of the finger print scanner. The home button is no longer there as a physical, iconic, button that Samsung devices have been known for. This time around, Samsung included a pressure sensitive strip underneath the display (at the bottom where your on screen capacitive buttons are) that is always active and works even when the phone display is turned off. This answers the issue of the inconveniences of have capacitive buttons annoying the heck out of you when trying to exit full screen games and movies, just press where the home button "would be" and it works. Pressing it will "click" with a vibrate which will again give haptic feedback when you let go. It some how feels like the little bit of the bottom of the display is a button.
One issue people have is the placement of the fingerprint sensor. This is found at beside the back camera (at the top). Many people had issues with reaching it. It will take time to get used to.
The fact that we now have capacitive buttons on screen means that users will be able to swap the back and recent's button!
Samsung displays are always vivid and high quality. It is the benchmark of what a phone screen should be and has, by now, surpassed even the iPhone. the Super AMOLED display has punchier colors and sharpness that is simply a joy to look at. Once you take your eyes off of this display and look at any other LED/LCD panels out there on other flagships you will notice that all the other phone displays are cooled, and pretty dull looking.
The s8 is rated as the first HDR-capable smartphone. Playing back Youtube contents (and other apps that support HDR such as Netflix) will yield better colors, saturation, and details in the darker areas of the image. The Galaxy S8 offers the best mobile entertainment experience on a smartphone today.
The display of the phone is a new 18.5 : 9 aspect ratio. This means that the display is taller and bigger, yet Samsung managed to pack in more pixels into its display panels. The S8 offers a 2960 x 1440 resolution with 570 pixels per inch.
The tall display (at this time) will create some black boxes at the top and bottom when playing games or watching videos that do not support this new aspect ratio. However, in time developers will start to pick up this new display aspect ratio and provide full support very soon.
Out of the box your phone's display will be scaled down to Full HD+ but through the same settings you will be able to adjust this back to UHD as well as color saturation and various other display settings.
The brightness of the screen has a maximum level of 373 nits with auto brightness off and 515 nits when auto brightness is on. This means that even in broad sunlight the S8's display will be visible to the eye. With so much screen real estate we absolutely welcome the removal of the home button for a pressure based button.
The whole device is built of of metal and glass. It is symmetrically curved front and back for a comfortable grip and usage experience. The S8 is a premium device.We were surprised when we had the phone in our hands to see that the S8 is actually quite small despite its super large and beautiful display. The device is thin, light, and isn't bulky at all.
The Camera.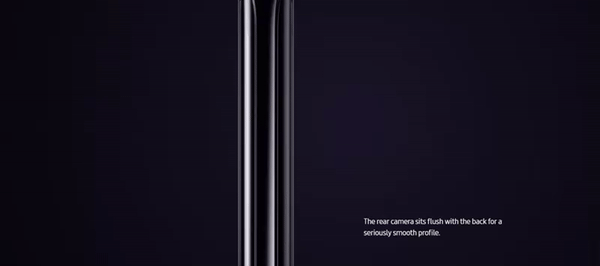 The camera module itself is actually the same one that is found on the 2016 Galaxy S7 Edge model. Many may be scratching their furry heads about this decision but it actually isn't a bad thing at all. You see, the camera module of the S7 Edge is an award winning system that takes low light images and tack sharp photos in normal lighting. It is a fantastic camera overall. Even in 2017 the S7 Edge was still recognized as one of the best smartphone's to date. Heck, on multiple occasion's have I been complimented on my own S7 Edge's low light capabilities compared to an iPhone. The Upgrade is actually found under the hood within the software's code in dealing with image processing. Basically the S8 will take 3 images whenever you hit that shutter button and the software / hardware combo will "knit" together 3 images to create a final picture that should be able to give better, sharper images overall. Sure, the decision to keep the camera hardware itself generally the same as it's predecessor is an interesting one but it certainly does not dock points from the S8 because of it's already tested and true performance.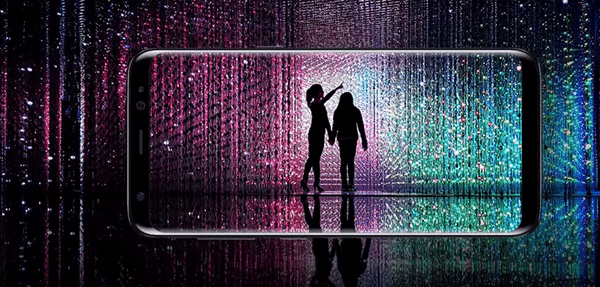 We are talking 12 Megapixels with a wide aperture of f1.7 that also utilizes an optical image stabilization (OIS) system and the growing legend that which we call "dual pixel auto focus" which we would typically find on certain Canon cameras. Expect to experience great image's and even video's.
Lo and behold, the camera performance is indeed great. People can notice something "different" about the images taken on the Galaxy phone. It is sharper, it has more contrast, it has more colors (albeit some may say it is saturated a bit). We weren't disappointed with the camera at all, rather we were still blown away by the images that it produces (for a smartphone camera).
Smartphone camera's all have very small sensors compared to bigger sensors found on big, dedicated, imaging equipment such as a DSLR or a mirrorless. This does translate to more noise in the final image when you start to crank up the ISO to get a proper exposure.  This is to be expected as we cannot expect for large imaging sensors to be installed while the goal is to create a super light and thin smartphone.
The camera app introduces a very swipe friendly experience. It is easy to use the camera system of your Galaxy S8 with one handed usage thank's to swipe features. You can swipe left to display various shooting modes while swiping right will reveal a host of filters you can use. Swiping down will quickly swap between the front and back camera's. Holding the shutter button and swiping will zoom into your subject. Samsung also included various stickers and fun augmented reality overlays that you can use as if it was snap chat.
A big upgrade Samsung included was the front facing camera which they bumped up to 8 MP which also has a wide aperture of f1.7 (great for low light) and auto focus (with face detection). Your selfie game will be really strong with the S8 as it produces pleasing images and that which is a lot better than most of it's competition.
Samsung Bixby.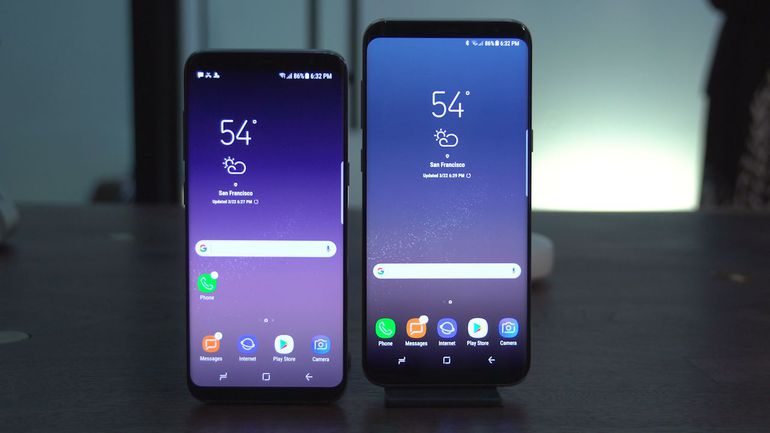 A new addition is Samsung Bixby. This is Samsung's answer to Google Assistant and Apple's Siri. We must admit, the introduction was interesting but the actual delivery is pretty slow as Bixby feel's half finished and requires more time to be polished for the market. An example would be Bixby Vision. This feature isn't new but it is something cooked into the phone's hardware and software.
There is a button as well dedicated to launching Bixby services (the physical button found under the volume buttons on the left side).
Bixby was made possible thanks to an acquisition of Viv. Viv is an artificial intelligence platform which was created by the makers of Siri. At this day and age, Bixby does not actually utilize Viv technology but we are certain this will change into the future.
Bixby provides three categories of usage: Home, Voice and Vision.
Vision utilizes the camera which also utilizes augmented reality to identify the object or thing you point your camera at. You can launch this by tapping on the eye icon found in the camera app. Bixby Vision will have many uses such as real time review content of restaurants, shopping, and products.
Voice is not yet available but Samsung did state that it will be available soon later this spring.
Bixby Home is the most useful of the three. It integrates information from apps and services which is pretty similar to how Google Assistant digests and feeds information to your phone already. The one gripe we had was that we needed to use Samsung's own apps for information to be updated rather than Google's native Android apps, say Gmail.
Battery Life.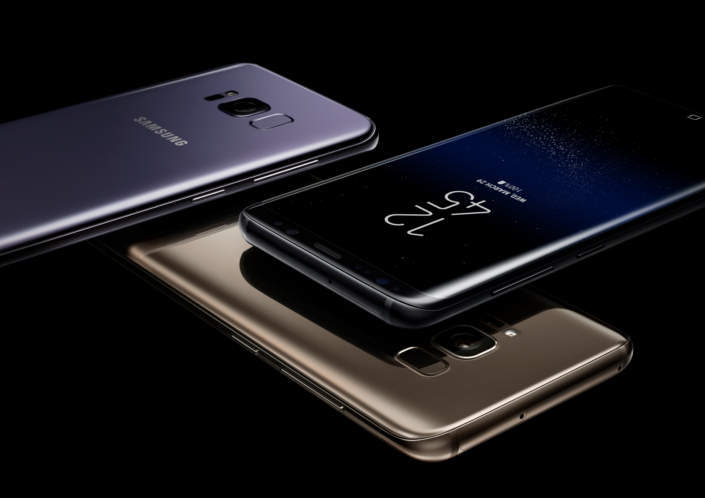 There are some people who may still be afraid from the fear of batteries catching fire spontaneously. This year, Samsung has taken big and expensive steps to make sure that this won't ever happen again. The battery capacity of the S8 is 3,000 mAh. It seems Samsung played it pretty safe.
The battery life of the S8 is not spectacular but it is simply good. Given an average 18 hour work day the S8 provides about 4 to 5 hours of screen on time by the end of the battery's charge. Samsung's Touchwiz software now give's the user a lot more options to fine tune how the device sips or uses the battery power, so that is a big plus. With the combination of the Super AMOLED display (taking advantage of black backgrounds) and the diverse power saving options users should be able to extend battery life even further.
Hardware & Performance.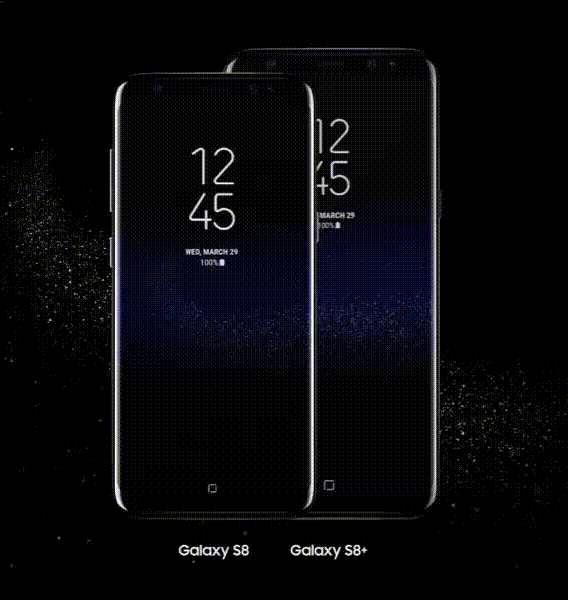 The S8 comes with a plethora of premium hardware capabilities and materials given that it is a high end device. Samsung included a 32-bit audio DAC, dual-band WiFi, expandable storage, 64 GB main storage, a 10nm Snapdragon 835 with Adreno 540 GPU (Exynos with Mali-G71 MP8 GPU for international) and 4 GB of RAM.
Performance issues is a thing of the past (a past long ago) so you should have no qualms over its performance and build quality. Running a mobile game will never see dropped frames nor lag. The S8 is even able to change into desktop mode via DeX (Samsung's new docking accessory) which further proves that the S8 packs hardware that is capable of fast, efficient calculations and graphical performance.
The Iris scanner makes a return (from the Note 7) as expected. Some people actually seem to have a bit of an issue with this feature. As fast, efficient, and totally awesome as it could be, there are rare occasions where you may be at a strange angle that is unaccepted. Other than this, the Iris scanner is lightning fast.
The Galaxy S8 is also one of the first smartphones to support Bluetooth 5.0. This enables a much longer range and the ability to connect to two different devices. This means that you can hook up to two different bluetooth speakers and head sets and play audio through those outlets at the same time.
At the bottom is the USB Type-C port and a single bottom-firing speaker along with the head phone jack. The sound quality out of that singular speaker system is nothing to be proud about, it has a tinny sound to it. It is decent and will work for many.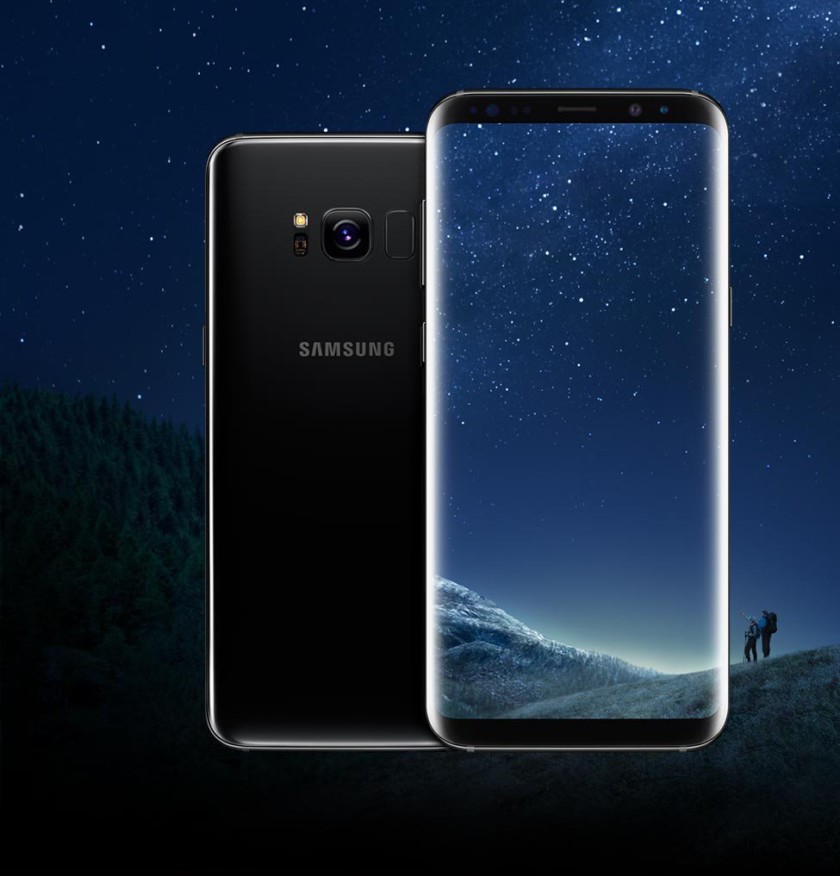 A notable change (since Samsung's acquisition of Harman Kardon) is the included headphone jack. They've included a pair of high-quality earphones made by AKG which are significantly better than any included headphones which come with most other phones out of the box.
The headphones give strong bass signals for a small design. The material of the earphones are also high quality with a fabric cable and in-line controls. Samsung also includes many options to fine tune your listening experience with equalizers, and Adapt Sound settings which fine tune the output of sound to your ears. The overall experience is surprisingly deep and premium.
Conclusion.
We love this phone. It is currently being heralded as the best phone of 2017 and it isn't hard to see why. The phone packs the best technology available, the most beautiful display, and lightning fast performances. Everything about the phone just goes. The downside to these devices is the price tag on them. It is very expensive starting at 799 USD and up or 1015 CAD and above. If you have the funds and have been wanting this phone since its unveiling, just get it. You won't be disappointed.
Another interesting consideration is the older 2016 Samsung Galaxy S7 Edge which should be sold at a fraction of the cost of the S8 but it still offers the same fantastic camera, speedy performance, and solid battery life.
Either way, Samsung has certainly made a come back with strong strides with the Samsung Galaxy S8. Let's just see how Samsung will bring together the whole Bixby experience in the springtime.
Let us know what you think in the comments below! If you like our work please share, like, and subscribe to our channel!
Thank you!