Samsung Galaxy S8 latest update removes black navigation bar and adds UI tweaks
CellUnlocker How Tos
7:30 pm June 22, 2017

The Samsung Galaxy S8 and S8+ received a new update that finally removed the black background in the navigation bar. The company also brought a bunch of UI tweaks along with the June 1, 2017 security patch update.
An icon now resides to the left of the navigational bar which allows you to auto-hide the navigation bar (in app). This enables you to utilize the whole 18.5:9 panel. For those who do not like this Auto-Hide feature you can easily turn it off by going to Settings > Display > Navigation bar > Show and hide button.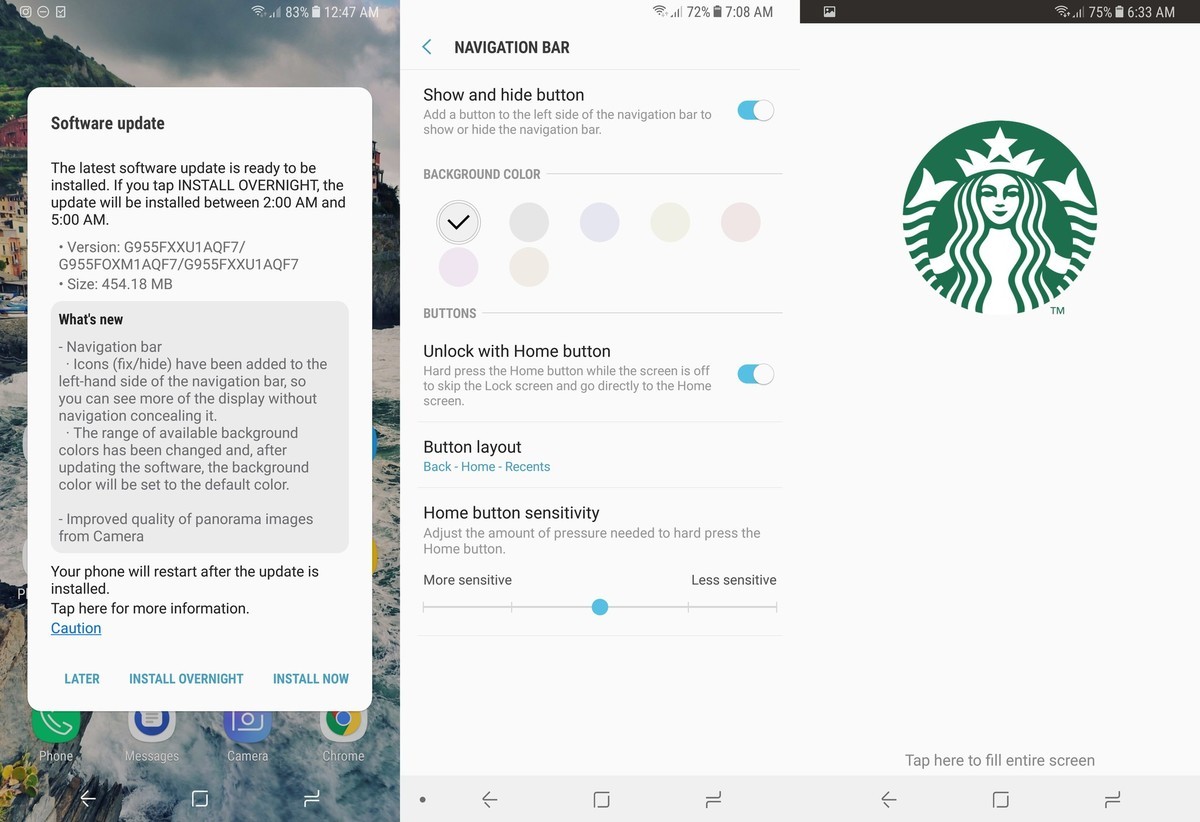 Fullscreen mode is being improved upon by including a button that sits above the navigation bar which enables apps to go into full screen mode (especially for the apps that do not support the new 18.5 : 9 resolution. It is literally labeled, "Tap here to fill entire screen". Activating this will restart the app into fullscreen mode.
The update also brings in a few changes. You can no longer use a color wheel to decide what the background color of your navigation bar is. Rather, Samsung predetermined a set of colors to choose from. Black is no longer an option.
A lot of fears were expressed due to the AMOLED panel and static images. An effect called "burn-in" occurs when an image remains static on the display for too long. This update should alleviate any concerns of burn in effects. The update is 454.18MB in size and began rolling out in India. This is made available in all markets.