Latest iPhone 8 Leaked Images shows Fancy Status Bar
CellUnlocker How Tos
11:01 pm July 24, 2017
Latest iPhone 8 Leaked Images shows Fancy Status Bar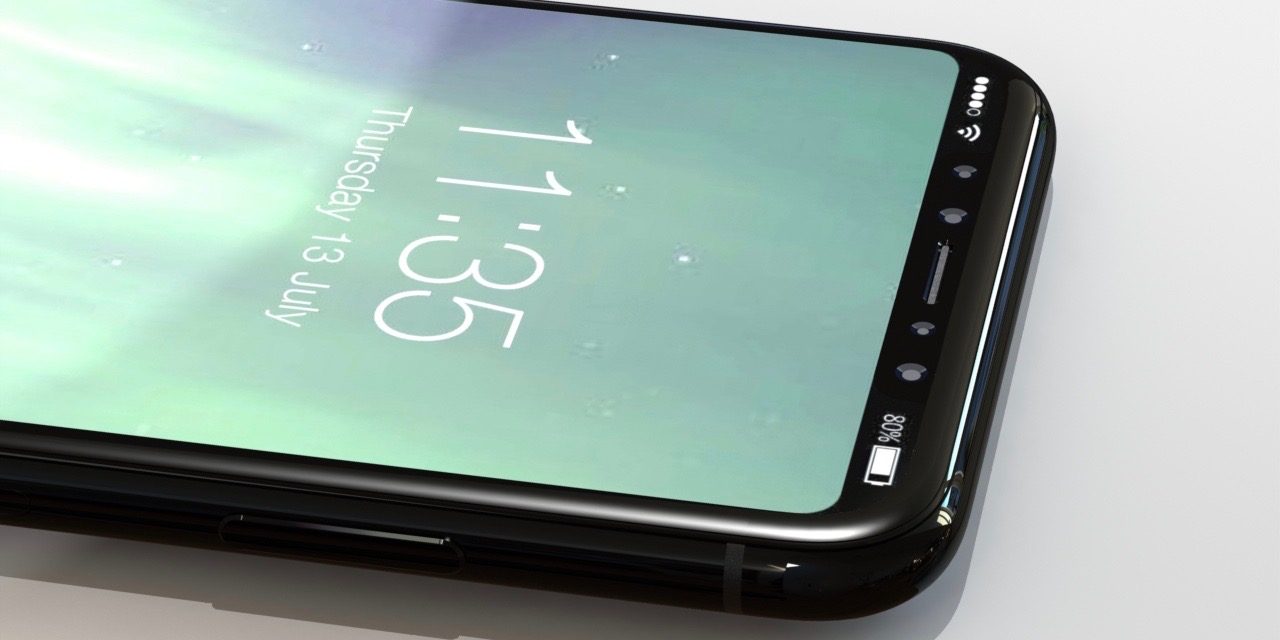 The Rumors surrounding the mysterious iPhone 8 has been a hot topic. The iPhone 8 is expected to make its debut this year sometime after the Samsung Galaxy Note 8 is introduced. The iPhone 8 is expected to have an edge-to-edge display that is new for Apple, but not new for the rest of the world. However, there are a few unique points that is presented in these leaks. First, there are LED panels that are hidden at the very top bezel beside the selfie camera and the speaker grill. This component will show the signal bars and the battery life bar. The status bar is, essentially, getting its own special spot up top while Apple's iOS should be able to utilize that new space to cleanly integrate a customized status bar.
An iPhone case making company called "Nodus" made specific claims about the size of the bezel's found on the iPhone 8. They are measured to be 4mm on each side. Combined with such narrow bezels, that which we have never seen before on an Apple product, will be those added led status bar functions found at the top (beside the selfie camera). Many have stated that this would eliminate having the need to reach with your fingers to the very top of the device to pull down the notification panel. The renders in this post show how elegant of a solution this could be for Apple to implement in the iPhone 8. A very sleek way of integrating status bar information into the top bezel indeed.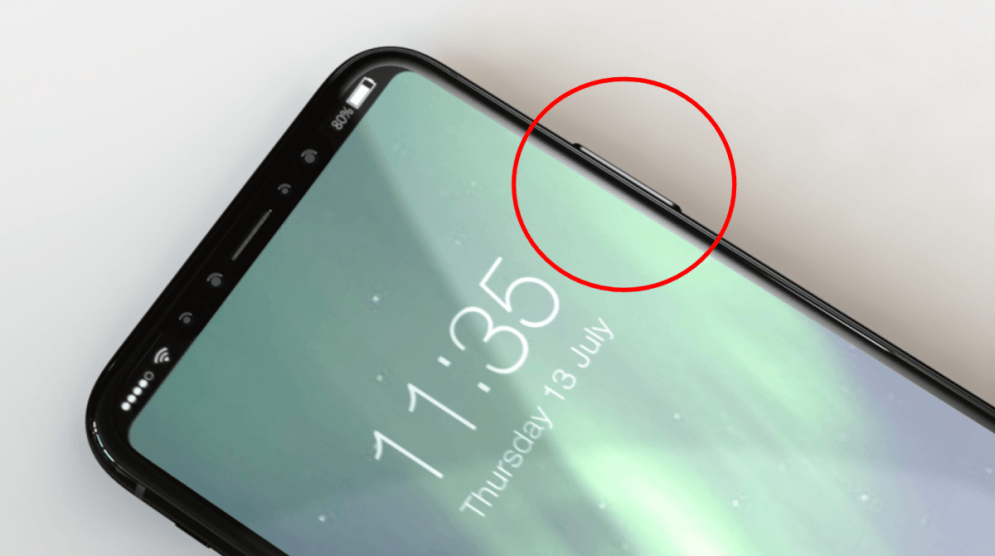 Another leak has suggested that Apple is making plans to remove their Touch ID functionality in favor of facial recognition features. This stems from the incompatibility it would have with the larger screen that have smaller bezel's than it's predecessors. It also seems that both Samsung and Apple will not be able to successfully integrate a fingerprint scanner into the displays of their upcoming flagship models.