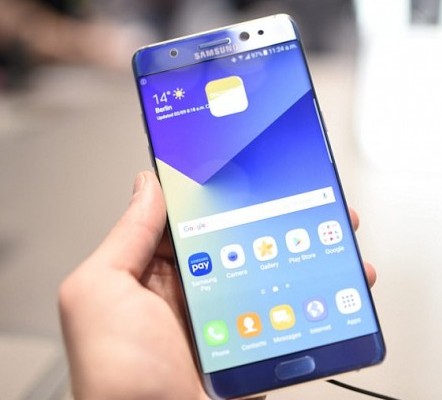 Samsung Galaxy Note 8 Unlock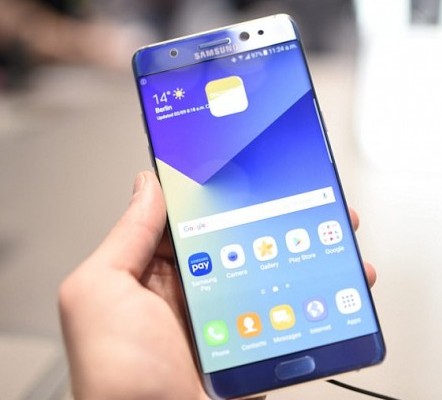 How to Unlock Galaxy Note 8 SM-N950 Network
The Samsung Galaxy Note 8 has now been released and can be used on the network of your choice with using Cellunlocker.net. The process is easy, fast and 100% Guaranteed. We use the exact same method carriers will charge you 50 dollars or more to factory unlock your Galaxy Note 8. Simply in the the 8 digit "Sim Network Unlock Pin" we provide and your Samsung device will be permanently unlocked. Once unlocked, it will remain unlocked to be used with the sim card of your choice even after updating your firmware.
Unlock all Carriers and Models of the Galaxy Note 8
We can Unlock all major networks including:
* AT&T, Rogers, Fido, MetroPCS, Bell, Telus, Vodafone, Cricket, Sprint etc.
We can Unlock all major variant models including:
* Unlock all variants of the Samsung Galaxy Note 8 including: SM-N950, SM-N950A, SM-N95W8, SM-N950W, SM-N950T, SM-N950, SM-N950F, SM-N950N, SM-N950FD
Why Unlock your Samsung Galaxy Note 8 with with Cellunlocker.net?
* Easily switch Sim cards between GSM Carriers using the same device.
* Our Automated system will Instantly E-Mail you the Unlock code once its completed processing.
* If you are travelling, buy a local SIM card and save on roaming fees.
* Unlock your Galaxy Note 8 from the comfort of your own home.
* No complicated rooting,software, or cables required.
* This is the official method for factory unlocking your Samsung device.
* We have thousands of satisfied customers around the world using our services.
* Lowest Price and 100% Guaranteed or your Money Back.
Unlocking Samsung Galaxy Note 8 Phones - Frequently Asked Questions
The pricing will vary depending on the Model and Network your Samsung Galaxy Note 8 is locked to. Do a code look up below and you will see the pricing for your device. Cellunlocker.net offers a lowest price Guarantee!
Once your payment has cleared you will be emailed the Unlock code and detailed instructions. The average turnaround time for processing is 1-3 hours (This may vary from time to time, however our automated system will automatically email you once it is finished processing).
Yes, all of our codes are 100% Guaranteed and genuine to unlock your phone's Network. Please keep in mind, an unlocked phone will not be compatible with every Service Provider. It is up to you to verify with the carrier you wish to use if your Samsung Galaxy Note 8 Phone will be compatible on their network after being unlocked.
Instructions for Inputting Unlock Code:

1) Power on your Samsung Galaxy Note 8 device with a foreign sim card
2) Phone will prompt for you for "Sim Network Unlock Pin" or "Enter Unlock Code"
3) Enter the unlock code provided
4) Your Samsung Galaxy Note 8 phone is now unlocked!

No Reviews at this page at this time
Please check out our
Testimonials
Page from customers and also checkout our reviews at
Review Centre