Samsung Galaxy S8 Long Term Update Review
CellUnlocker How Tos
11:25 pm August 15, 2017
Samsung Galaxy S8 Long Term Update Review  
As Samsung gears up to unveil the Galaxy Note 8 on August 23 we wanted to take one more look at the amazing Samsung Galaxy S8 again. This is more of a long-term review after much use and we hope this will assist potential buyers who are now looking to buy their own Samsung Galaxy S8 at a lower cost. Generally the cost of smartphones do go down as time also passes by and newer flagships replace the last one. Also those who are looking at the Samsung Galaxy S8 are usually the folks who want all the latest and greatest that Samsung could offer but in a smaller form factor (5.8 inch display vs 6.2 inch on the S8 Plus). Please note that this is not a Galaxy S8 Plus review this is just for the regular S8.
The SAMSUNG Galaxy S8 is a fantastic option and it will be for a long time coming. Many manufacturers are hard pressed to come up with something similar in terms of a bezel-less display. It is absolutely gorgeous.
Here is the quick run down of the Galaxy S8 SPECS:
Specifications:
Physical Specs:

148.9 x 68.1 x 8 mm (5.86 x 2.68 x 0.31 in)
155 grams
Corning Gorilla Glass 5
IP68 Water and Dust proof for up to 1.5 meters of water (30 minute limit)
3.5mm headphone jack available

Display:

Super AMOLED 5.8 inch display (~83.6% screen-to-body ratio)
2960 x 1440 (570 ppi pixel density) resolution

System Specs:

CPU: Exynos 8895 Octa core (International) vs. Snapdragon 835 Octa core (North America & China)
GPU: Mali-G71 MP20 (Exynos Model) vs. Adreno 540 (Qualcomm Snapdragon Models)
64 GB internal storage space
4 GB RAM
microSD support
Bluetooth 5.0
3000 mAh battery pack

Camera Specs:

12 MP, f/1.7, 26mm Phase Detect Autofocus camera
8 MP (Autofocus) Selfie Camera (Also f/1.7)
1/2.5″ sensor size
4K video recording @ 30fps and 1080 FHD recording @ 60 fps available
The Long Term Review and Update
After much usage over the months we have found that the Samsung Galaxy S8 still remains to be the best phone we have ever used till this day. It remains to be a quick, snappy experience and the battery life is more than adequate (leaving us with an average of 30% battery charge at the end of the day after heavy usage). We want to address an elephant in the room that involves the positioning of the fingerprint sensor found on the back (up top beside the camera module). In all honesty, it was kind of awkward to use at first but after a day or two we personally got used to it and began a new habit of reaching up to the fingerprint sensor when we are trying to log into a site via Samsung Pass.
Despite the positioning of the fingerprint sensor we are confident that many will find this to be a great purchase.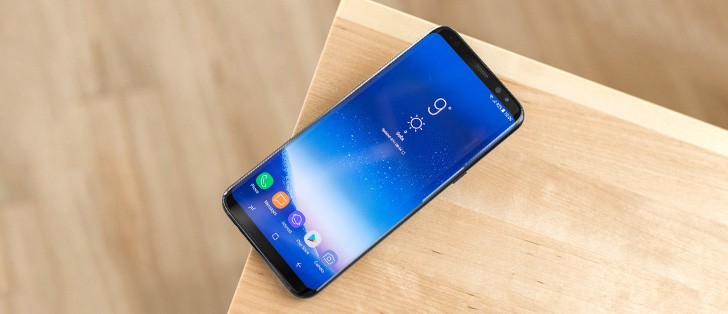 Performance Report
After all this time the performance of the S8 has not reduced in the slightest. It remains to be a power house and the latest Exynos or Qualcomm chips simply blast through all the tasks you may throw at it. We are at a point where performance should not be an issue unless you are deeply concerned with benchmark scores that does not necessarily translate to better or worse real world usage. The 4 GB RAM is enough for launching multiple apps and utilizing Samsung's multi window features as well. Being a gorgeous and premium flagship we found no lag in the device's UI or tasks.
Gaming is as expected, no issues at all. You can go and throw the most 3D intensive game and you can expect the device to run smoothly. Currently, the best performer is the One Plus 5 due to its light weight operating system. However, it is important to note that at this point all phone's will have zero problems (especially flagship phones such as the Galaxy S8) dealing with all the CPU/GPU intensive tasks.
Camera Performance
The camera found on the S8 delivers, even in low light circumstances. When compared to the iPhone 7 Plus at a local pub at 10 PM at night the S8 provides brighter more detailed images than the darkened unusable photos that the iPhone 7 Plus' automatic mode delivers. The only source of light was the pub sign and the street lamps along with some restaurant fire places outdoor. I have consistently received positive remarks from friends and family expressing their surprise at the great performance the S8 provides for a smartphone.
You will be most happy with the 8MP front facing selfie camera as well that which also hosts a wide aperture of f/1.7 as well. This enables brighter selfie images to be taken during low light situations. Just make sure you turn off Samsung's facial effects and correction options that make you look thinner (artificially). Samsung provided an updated software on top of the camera. This new software takes 3 images whenever you hit that shutter button once and combines the three into a brighter and more detailed image. All of this is happening behind the scenes but we are mostly impressed by how fast the S8 focuses on our subjects and takes bright and usable photos where most other phones will fail.
On normal days, in normal lighting the S8 produces brilliant images (albeit the software seems to over sharpen the images a bit). The colors are rendered vividly and the focusing is fast. Focusing and shooting a close subject yields a shallow depth of field producing a thin background.
Design Comments
The S8 has a large screen of 5.8 inches but do not be intimidated because the phone itself is surprisingly small. This is possible due to the new Infinity Display that enables such a bezel-less design and that enables the company to eliminate any excess bulk. The S8 with a bigger sharper display is still smaller than most phones out there. It is easy to hold and the phone itself is very light so it takes a longer amount of time before you feel any hand fatigue (dependent on user's hand size as well). The build quality is very high as expected so you have a very nice finish on the glass and edges.
The Infinity Display is like a dreamy landscape that sort of flows off of the phone on both sides only to be stopped by super thin bezels at the top and bottom of the S8. But it is this technology that enables Samsung to give us such a light weight and high quality phone. You are basically looking at a display, not a bulky phone.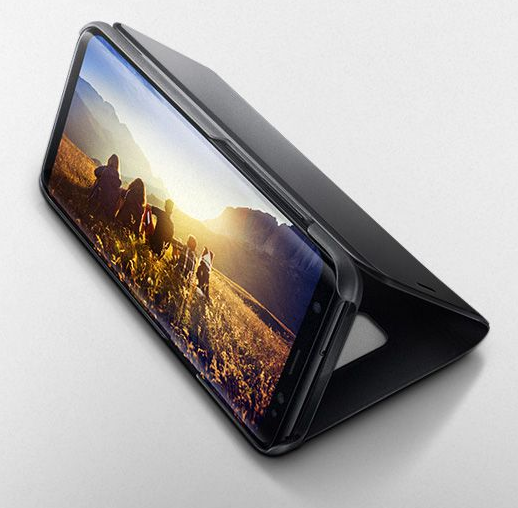 Battery Life Notes
After quite a few months this year the phone went through the daily motions of heavy usage. It doesn't get too hot and we know Samsung has stated that their batteries have been newly designed to last longer than 2 years. This means that while other phone's will have their lithium ION battery packs lose their life after a year or two while on the third have it nearly cut to 75% of its total life the Samsung S8 will have a pretty fresh battery even then. The battery life is excellent on the Galaxy S8 lasting us the whole day and still having about 30% left after a heavy usage. With only text, browsing, social media, uploading photos, and taking calls you should be left with about 60 to 70% remaining charge at the end of the day.
How Good is the Iris Scanner and Facial Recognition?
This is where things become a bit more opinionated. To be honest, the only times the Iris Scanner and Facial Recognition does not work its best is during night time and if you have some accessories such as contact lenses on.  To try and replace the finger print scanner (that works in pitch darkness) with the Iris or facial scanner systems is a bit iffy at best. Sure, the features work lightning fast and rather reliably in good lighting and in good conditions but we cannot always be in good conditions 100% of our waking moments. So the features themselves are awesome, fun to use sometimes, and are blazing fast (to the point where you don't even realize it sometimes) but the features are a long shot to be replacements to that trusty Finger Print sensor.
Conclusion
The Galaxy S8 is an iconic flagship smartphone designed by Samsung. It is the first to come with a high end Infinity Display with a Super AMOLED panel and also many of Samsung's custom features you can find inside the settings of your S8 are actually quite useful. Samsung included bits and pieces of options where users can tweak and customize battery saving options, screen resolution, app behavior, and much more.
Overall, if you have been on the fence waiting for the price to go down, your patience has paid off. Samsung will begin dropping the cost of the S8 as we witness the launch and unveiling of the new Galaxy Note 8 coming out on August 23 2017 and its global releases in the next few months. It is only natural for Samsung to cut the costs of their previous flagship models to bolster the sales of their new one. The Note 8 is also an important milestone for the company as well to repair the image of the "Note" Branding.
The S8 is the best of the best in terms of what a smartphone can be, despite certain hardware quirks the S8 is a worthy consideration to be your next smartphone.