10 Tech Influencers You Should be Following
CellUnlocker Tech News
11:53 pm December 5, 2018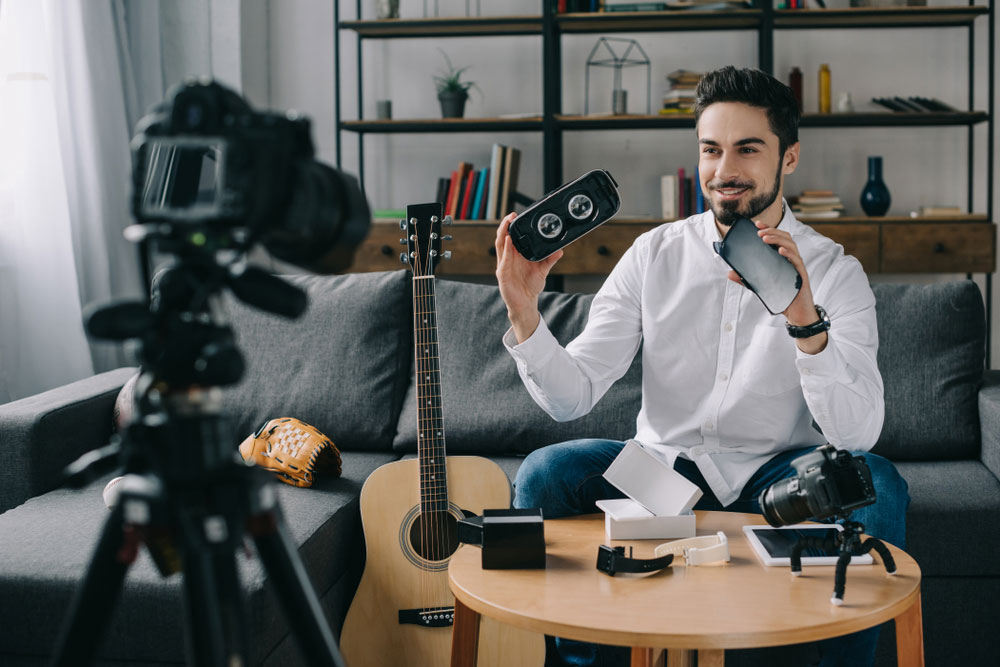 Things move fast in the world of technology. Thankfully, there are so many innovative, creative people in the tech industry who share updates, expertise and news on social media. They make keeping up easier than ever before. Here are the Cellunlocker team's 10 favorite tech influencers to start following today:
Trisha Hershberger is one of the top female tech influencers and she's amassed quite a following with 147.5K followers on YouTube. It's no surprise; the self-proclaimed gadget junkie is personable and funny. You may know the host and producer from her work on SourceFed but check out her personal channel or her twitter (@thatgrltrish) and you'll be in awe of her knowledge of tech and gaming.
YouTube tech vlogger Karl Conrad definitely makes the list of the top tech influencers. He does tons of reviews and is always giving out recommendations on the latest gear. So, the next time you're looking for a tablet, smartphone or any kind of device, it can't hurt to check his YouTube channel to see if he's covered it. He has well over 500K followers across his social channels and he's worked with major brands like Sony and Google.
Jarvis Johnson is one of our favorite YouTube tech vloggers because he posts informative, engaging videos about being a software engineer and programming but he also posts lots of hilarious content too. If you need a laugh, watch his Trying 5-Minute Crafts' Awful Life Hacks video. He doesn't take himself or the tech industry too seriously and we like being simultaneously educated and entertained.
Tech influencer Shevon Salmon covers all things tech on his YouTube channel, including reviews, tips, unboxings and tutorials. Though he's talked about products ranging from cameras to a mini space heater, he tends to focus a lot on smartphones and smartphone-related gear. Considering our business is unlocking cell phones, that's something we can get behind.
Eric at MKme Lab does videos on Arduino, drones, Raspberry Pi, 3D printing, DIY electronics and other technology. He shows what he's making or designing and often gives tricks, tips and tutorials. If you like getting creative and building your own gadgets, MKme Lab is the YouTube tech channel to follow. The best part? He mostly does open source projects and is all about sharing them.
Next up in our favorite tech influencers is Tomas Villegas. His YouTube channel is dedicated to videos about tech and camera gear. He does a lot of reviews and unboxing videos but he also does the occasional tutorial. If you're interested in photography, audio equipment or cinematography, he's definitely worth following.
Joanna Stern is a tech columnist at the Wall Street Journal and she has insight into the newest and often not-yet released tech products, which she tweets about. We also love her "In the Elevator" series where she shares an elevator ride with some of the biggest names in tech and media and picks their brain.
We like that David Heinemeier Hansson keeps it real and he doesn't hold back from criticizing the tech industry when he sees something he doesn't like. DHH created Ruby on Rails and is the founder and CTO of Basecamp, which is a project management software company. He's amassed 314K twitter followers so we'd say he's certainly a top tech influencer. When he's not busy tweeting the latest tech and world news, he's also a New York Times best-selling author (he wrote REWORK and REMOTE).
Estefannie has a fantastic Instagram account (@esteffanie) and YouTube channel Estefannie Explains it All where she posts all of the amazing things she makes. She's a software engineer and talented maker who has a sense of humor and creativity in spades. Her creations include a smart gingerbread house, a 3D printed Daft Punk helmet and even an automated French press.
Data scientist and YouTube tech influencer Siraj Raval tweets and posts videos about artificial intelligence. His YouTube channel is focused on using AI to make the world a better place and has a slew of great tutorials. As he says in his bio, he aims to "inspire and educate developers to build artificial intelligence." His content is always fascinating.