Going on Winter Holiday? Here's Your Guide to Using Your Cell Phone in Mexico!
CellUnlocker Tips and Tricks
7:52 am January 2, 2019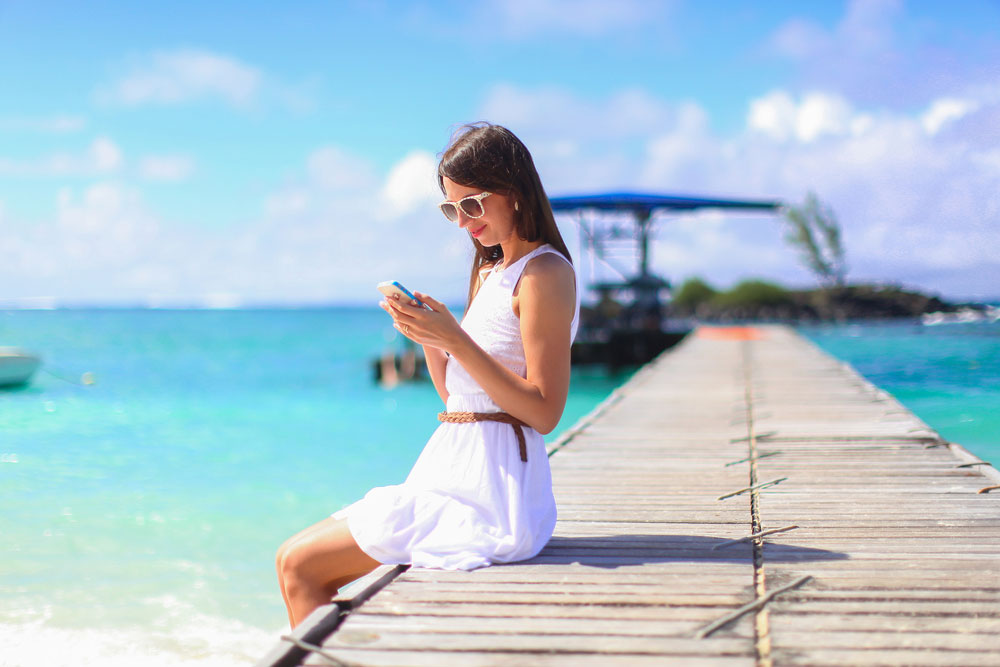 Planning on escaping the cold weather with a winter getaway to Mexico? Since we pretty much use our phones for everything these days, leaving it home during your trip probably isn't an option. You might be wondering, well, will my cell phone work in Mexico? It will, however, those roaming charges can add up quickly. In fact, one of the most common reasons our customers at Cellunlocker.net unlock phones with us is to avoid roaming charges while traveling. Certain cell phone providers will quickly unlock your phone for you and some of the new phones come unlocked. But, if you have a carrier like AT&T or T-Mobile or you bought an older phone through a third-party seller, getting it unlocked can be a huge hassle and, depending on your provider, the international roaming plans might not be all that great of a deal. We're here to tell you how to bypass the frustration and save money so you can focus on enjoying your vacation with our guide to using your cell phone in Mexico.
Stick to Wi-fi
Depending on where you're going in Mexico, you might be able to connect to Wi-fi a lot of the time. If you don't plan on calling home a lot or receiving calls, turn off your data and roaming and connect to Wi-fi before using your phone whenever you can. Airports, restaurants, coffee shops and many hotels have free Wi-fi. Trip Advisor and some other sites even let you search for criteria like "Cancun hotels with free Wifi" so that you can make sure using your phone in Mexico without roaming will be a possibility. Another good idea if you do plan on sending a lot of texts or making calls is to download an app like Whatsapp or Skype that will let you message and call when you're on Wi-fi. There are even some messaging apps that allow you to send messages without cellular data or Wi-fi, such as FireChat.
Talk to Your Provider
Some cell phone companies have specific plans for travel. T-Mobile offers Stateside International Talk, which lets you make unlimited calls from Canada, the United States and Mexico for an extra $15 per month. AT&T has an International Day Pass that allows you to take your talk, text and data plan abroad for $10 a day. However, spending $15 extra a month or especially $10 a day isn't necessary when there are more affordable options available.
Purchase a Cheap Prepaid Phone in Mexico
If you're not attached to your phone, you don't need access to anything you store on it and it's not your sole way to take pictures, you might want to consider purchasing a cheap cell phone in Mexico that you can use to send messages and make calls. Then, keep your regular phone at home for your trip. Just like in the U.S. and Canada plenty of Mexican cell phone carriers offer prepaid phones for low rates. Write down important phone numbers before you go so that you can send friends and family your Mexican cell phone number. Obviously, this isn't the best choice if you have the latest Android or iPhone and use it to take awesome pictures or you need it for work purposes because a cheap prepaid isn't going to give the same functionality.
Unlock Your Phone and Use a Mexico SIM Card
If your phone isn't already unlocked, you're the original owner and you have a provider like Verizon who is good about unlocking phones without a headache or fees, by all means, ask them to unlock it and then use a prepaid Mexico SIM card. If you have a provider who makes you jump through hoops or pay a $50 fee to unlock your phone, use a third-party unlocking site like Cellunlocker.net. We can unlock 99% of GSM carriers, regardless of whether or not you have outstanding bills or a payment plan, and we can do it quickly and super affordably. Best of all, it's permanent. If you love to travel, get your phone unlocked once and then you're good to go for all of your trips. You'll never have to go through the process again or pay for a travel plan from your service provider.
Once your phone is unlocked, simply insert a local Mexico SIM card to get data, talk and text without roaming. As to what's the best prepaid Mexican SIM card to use, opt for one of the three largest providers, which are Telcel, Movistar and AT&T Unidos. Telcel might be a bit more expensive but it has the best coverage and the most subscribers so you will get service at the majority of places. Movistar and AT&T SIM cards may be cheaper but both have a more limited coverage area.
You can buy a SIM card online before you leave. For example, you can get a Telcel SIM card from the company's website or on Amazon. Or, purchase a prepaid Mexico SIM card once you arrive. Oxxo, which is a Mexican convenience store, sells SIM cards and they're located all over the country. If you can't find a card when you get in the store, ask but note it's often referred to as a "chip" in many areas of Mexico instead of a SIM card. An alternative is going directly to a Telcel, Movistar or AT&T store, which you can find all over or even in some of the airports. In fact, there's a Telcel store in Terminal One at the Mexico City Airport
Just keep in mind, when using a cell phone in Mexico, dial the appropriate codes to make a call. For example, if you're calling a family member in Canada or the United States from Mexico, dial 00 followed by the country code (it's 1), then the area code and, finally, the seven-digit number. So it would be 00 + 1 + Area Code + Seven Digit Phone Number. Trip Savvy has a comprehensive guide to making calls in Mexico, as well as from Mexico.
Happy travels! Hopefully our guide to using your cell phone in Mexico will help you beat roaming charges and make the most of your vacation. If you need to unlock your phone quickly, easily and affordably, check for your 
unlock code
instantly on Cellunlocker.net.