8 Smart Ways to Lower Your Cell Phone Bill
CellUnlocker Tips and Tricks
6:50 am January 29, 2019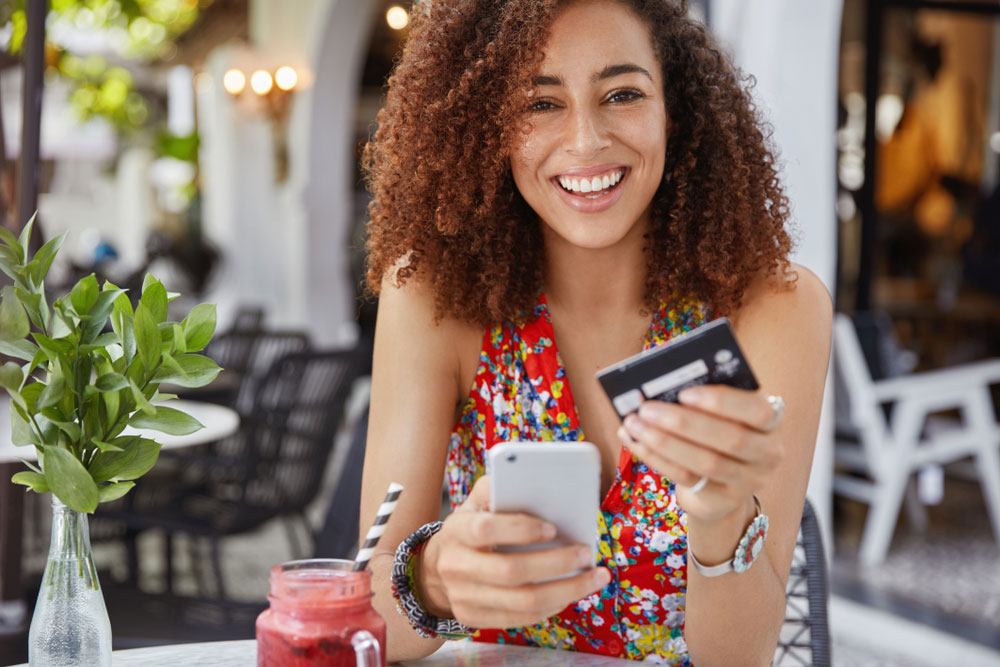 The average cell phone bill in the United States is currently over $80 per month and Canada isn't far behind! While bills have been getting cheaper because of increased competition, if you're with one of the big carriers like AT&T, Bell, Verizon, Sprint or T-Mobile, you might even be paying more than the average cell phone bill. So, what can you do about it? Plenty actually. Here are eight ways to lower your cell phone bill that could save you hundreds over the course of a year:
Think Beyond the Big Names
If you don't have a contract with a provider and you're currently looking for a new carrier, the simplest tip for how to lower your cell phone bill is to consider a smaller budget carrier. A lot of them run on the bigger networks so you can still get good coverage. For example, Cricket runs on the AT&T network and a plan with unlimited talk, text and data with data speeds up to 3Mbps is $55 per month with taxes and fees included. A similar AT&T plan starts at $70 per line and does not include taxes and fees, which can add a substantial amount to your monthly cell phone bill. This means switching to the smaller carrier in this case would save you almost $200 a year plus whatever the taxes came out to. One of the drawback of using some of the smaller carriers is that they do slow data speeds when the network is congested. However, if you don't need lightning fast speed at all times, it's probably worth the savings.
Unlock Your Phone and Switch Carriers
While some phones come unlocked, others don't. In those cases, if your contract is up, you paid your bills on time and your account is in good standing, you can request that your carrier unlock your phone and then switch to a provider offering a better deal. If you're not eligible to have your phone unlocked with your carrier, we can do it for you at Cellunlocker.net using a remote IMEI code. We can unlock almost all GSM carriers worldwide quickly and affordably, regardless of whether or not you have a contract or a balance. Once we unlock your phone, it's unlocked forever and you're free to go with whichever carrier you want, ultimately resulting in a cheaper cell phone bill.
Consider Choosing Prepaid
Some providers have prepaid plans that let you skip some of the taxes, fees and surcharges, which make up nearly 20% of your cell phone bill per month. Plus, if you're bringing an unlocked phone with you into the agreement, there isn't a contract. With a prepaid plan, you pay for the month ahead instead of paying for the month that just passed. So there are no overages or surprise charges.
Set Up Autopay
Nearly every cell phone carrier offers a monthly discount, typically ranging from $5 to $10, if you enroll in autopay on certain plans. See if you're eligible and if you are, link your bill to your checking or debit account to lower your cell phone bill just a bit.
Keep Tabs on Your Data and Only Pay for What You Need
It's tempting to opt for a plan with unlimited data fearing that you'll get hit with overages. However, you may not need it or even use close to as much as you think you do. If you're looking for how to lower your cell phone bill, choosing a fixed data plan is one of the biggest cost savers. Check your cell phone bill for a few months to get a good idea of how much data you actually use. If it's around 5GB or under, it would likely be way more advantageous for you to try a fixed data amount plan. A Metro PCS plan with 10GB of high-speed data costs $40 per line per month while a T-Mobile (the network Metro runs on) unlimited plan for one phone starts at $70 per month. By going with the fixed data Metro PCS plan, you'd save $360 a year.
Join Forces with a Friend or Family Member and go on a Family Plan
Team up with your family members or a few friends to save money on your cell phone bill. All carriers offer discounts based on the number of lines you have on a plan, even if you go with one of the larger companies. For example, an AT&T Unlimited&More plan starts at $70 per line for one line and drops to $40 per line for four lines.
See if Your Employer Offers Discounts
A lot of large employers offer perks, including discounts for certain cell phone carriers. The savings may not be huge but even saving 10 to 20% on your cell phone bill per month can add up over time.
Write Off Your Cell Phone Bill
How much of your cell phone is deductible? It depends. Starting in 2018, cell phones were no longer deductible for employees in the United States. However, if you're self-employed and you use your phone for business, you can claim a tax deduction for the business use of the cell phone. So, if 20% of the time you spend on your phone is work-related, you can deduct 20% of your cell phone bill.
Now that we've shared 8 ways to lower your cell phone bill, if you're ready to unlock your phone and increase your carrier options, try our free code lookup today!