The 10 Best Upcoming Phone Launches everyone is excited about
CellUnlocker How Tos
6:02 am July 24, 2021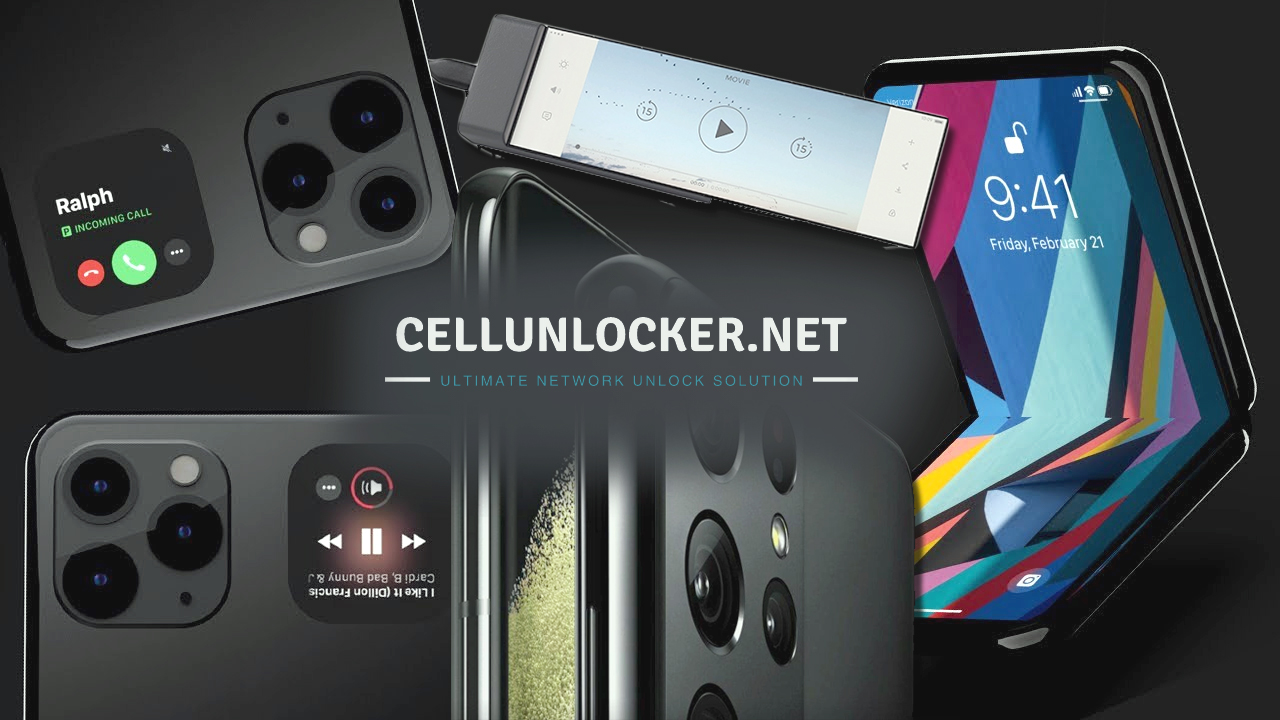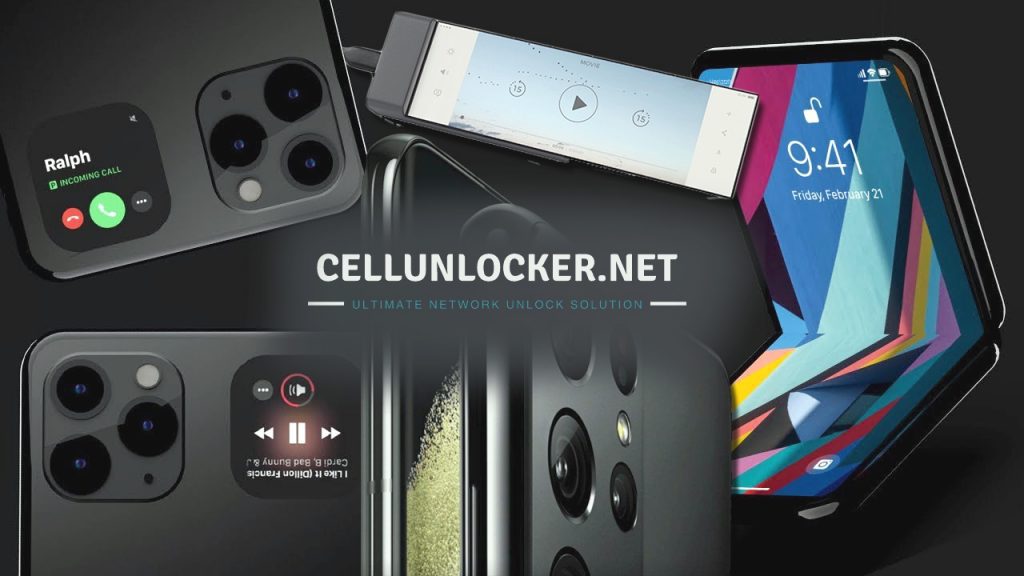 2021 had a lot of significant launches in terms of mobile phones, for example, Samsung Galaxy S21, Samsung Galaxy S21 Ultra, and Samsung Galaxy S21 Plus. These three are the must-have phones and the most popular phones in 2021.
Now you must be wondering what phones are about to be launched soon. Let us tell you, July has a lot to offer in terms of phones. Some great budgeted and high-value phones are about to be launched this month just for you.
Many brands have great launches lined up for this month. Below, we have listed the most interesting and great options of upcoming smartphones that are most likely to be launched by the end of this year. These phones are most likely to be great to use and interesting too.
Here in this article we'll see 10 best upcoming mobiles. We'll also see the upcoming mobile names, with their amazing features, expected price and the releasing dates.

1- iPhone 13
The upcoming iPhone 13 is almost here, and it has a lot of leaks already. So you don't have to wait to hear about the new iPhone 13.

This phone comes with many great features, as told by various sources for the past few months. But now we have a better picture of the features, release date, and pricing of the new iPhone 13.

Let's talk about the iPhone 13 in detail now.

Features:
     ●   Probably Two new colors.
     ●   Smaller Notch.
     ●   Upgraded Camera.
     ●   Best Camera Update.
     ●   Smooth screen.
     ●   More storage than previous models.
     ●   Larger battery timing.
     ●   New A15 chipset.

Release date:
The new iPhone 13 is most likely to be released in September 2021. This upcoming phone isexpected to hit the stores on the third or fourth Friday of September, which makes it 17th or 24th September.

But it was announced by Apple before 20th that most of the new iPhones will either release onthe first or second Tuesday of September, which makes it 7th or 14th September.

Price:
It has been leaked that the upcoming iPhone 13 will be priced similar to the previous iPhone 12. So it has been expected that the new iPhone 13 will cost around 700 US Dollars.


2- Samsung Galaxy Z fold 3
The new Samsung Galaxy Z fold 3 has a large foldable screen. The current prominent rumors surrounding the Samsung Galaxy Z Fold 3 indicate that it may be compatible with Samsung's S Pen stylus, built-in camera, and may even have RGB light strips.
But, it sounds less impressive because of its slightly smaller screen and battery size than its predecessor. Its affordable price and size attract a lot of customers.
Available in Black, navy, and pink shades, with a three-lens camera on the back, a punch-hole camera on the cover display, and a camera with an under-display on the front.
Features:
16M Colors, Foldable Dynamic screen.
AMOLED 2X display.
7.6 inches Capacitive Multi Touch screen.
1536*2208 pixels resolution of the screen.
256GB built-in memory.
12GB Ram.
Triple cameras with touch focus and geotagging (One front and two back).
4500 mAH battery life.
25W fast charging.
Unique built-in games.
Compact and stylish design.
Release date:
South Korea quoted an anonymous Samsung manager saying that Galaxy Z Fold 3 will be launched on August 11 at the Unpacked event.
Galaxy S21 FE will join these two foldable devices, which may appear in Liquor. John Prosser said that his source confirmed the rumors of the August release date that Samsung Galaxy Z Fold 3 will be available on August 27. Still, now we hear it is August 11.
Price:
A report by SamMobile stated that the starting price of the Galaxy Z Fold 3 might be 20% lower than that of the Galaxy Z Fold 2, which is priced at US$200 or US$1,599.
Another blog post from South Korea stated that the price of Z Fold 3 is between 1.9 million and 1.99. Million won, between 1,660 US dollars and 1,750 US dollars.
The price is 1747 US Dollars.


3- Google Pixel 6
This phone by Google is one of the best upcoming phones of 2021. The Google Pixel 6 is shaping up to be one of the best upcoming smartphones. With rumors of various great features with a new design to an in-house chip named Whitechapel.
It is also expected to get a better phone named as Pixel 6 Pro along with the new Pixel 6. It's very unlikely to see a new launch before this autumn though but at least we're getting a great device so it's better late than never.
Features:
     ●   Android 12.
     ●   6.4 Inches Amoled Display.
     ●   8 GB RAM.
     ●   128 & 256 GB ROM.
     ●   50 MP Wide Rear Camera.
     ●   12 MP Ultra Wide Rear Camera.
     ●   8 MP Front Camera.
     ●   4614 mAh Battery Life.

Release date:
Google typically releases its new phones every autumn, so the release of this new phone will most probably be in Autumn 2021. There has been no confirmation by Google themselves as of right now.

Price:
There haven't been any rumors or statements from Google about the price of this new launch yet but it's expected that the price of Pixel 6 will be higher than Pixel 5 and other previous phones. So it can be around 500-800 USD.


4- OnePlus Nord 2
The OnePlus Nord 2 is the phone we know about to be launched, as confirmed by OnePlus, but it looks like the brand has released several other Nord phones since the first model.
It will use the Density 1200 AI chipset. This will be the first MediaTek chipset used by the brand, and the AI ​​version of the Density 1200 is also unique to OnePlus.
This means that we have never seen it on a mobile phone before, but the company claims that it supports various AI functions, including photo enhancement.
The leak indicates that OnePlus Nord 2 will be very similar to the OnePlus 9 Pro but with a 6.43 or 6.55-inch 90 Hz AMOLED display.
Features:
     ●   6.44 inches display screen according to rummers.
     ●   High resolution with 1080 x 2400 pixels.
     ●   256/128GB built-in memory.
     ●   12/8GB Ram.
     ●   Triple amazing cameras (two front and one back).
     ●   Fingerprint feature on display screen.
     ●   5g phone.
     ●   Around 4500 mAH battery life.
     ●   Trendy compact design
Release date:
The One Plus Norde 2 will be released on July 22 according to the rumors.The company has not announced the date yet. So let us all wait till the confirmation from the company.

Price:
We still don't know the price of the OnePlus Nord 2, but the last phone was priced at £379 Which is approximately US$480, so we can see that successor phones have similar prices.


5-  iPhone SE 3
The iPhone SE 3 has been one of the most awaited phone launches since the previous release of the iPhone SE. It comes with great Apple hardware and software. The fact that it is also compact in size and affordable in price is what is attracting a massive number of customers.

Features:
     ●   5.5 – 6.1 inches screen, according to rumors.
     ●   A modern design with a compact frame.
     ●   OLED High-Resolution Screen.
     ●   Around 2000 mAh Battery Life.
     ●   More than one camera.
     ●   5G Feature
Release Date:
There have been rumors that this phone might be released in the second half of 2021 but let's just wait for the official announcement by Apply to know the original release date.

Price:
As for the price, there have not really been any rumors about this phone. But the chances are that it will be priced around 400-500 USD, just like the 2020 Version of this phone.


6- Oneplus 9T
The design of the OnePlus 9T is similar to that of its predecessor in terms of appearance and feel. The OnePlus 9 retains the flat display, and Gorilla Glass is used for the front and back panes. Oneplus 9T is one of the most popular and expensive mobile phones.
OnePlus 9T will become the company's second primary flagship product to be launched in 2021. We don't know much about the next model, but we hope it is more like a modest upgrade to the OnePlus 9, which displays LTPO 120Hz Full HD + and content that will not appear.
Next to it is the OnePlus 9T Pro. In addition to this, a newer and more powerful chipset (probably Snapdragon 888 Plus) is certainly possible, and camera and battery improvements. According to the company's previous shape, we may see the OnePlus 9T in September or October.
Features:
     ●   6.43 inches capacitive touchscreen with 16 M colors feature.
     ●   1080 x 2400 pixels resolution of display.
     ●   256GB built-in memory.
     ●   12GB Ram.
     ●   4500mAH battery life.
     ●   Fast charging.
     ●   Trendy stylish design
Release date:
There's no word on when the OnePlus 9T will be released, but it'll almost certainly be around September or October in 2021, as T versions have usually been released within these months in past years

Price:
There's no announcement on price yet, but the OnePlus 9 starts at $729. So the OnePlus 9T might be priced similarly.


7- Nokia 10
The rumor began to circulate, and it has changed several names; it should initially appear as Nokia 9.1, but over time it became Nokia 9.2, 9.3, and Nokia 10. Even now, we have heard that it can be displayed as Nokia X60 due to the new naming scheme.
Although their name is not yet clear, the brand of its mobile phone now has a better understanding of when it will go public because the company's executives said it would arrive sometime before November 11th and may have been worth the wait.
There are rumors that this may be a very high-quality phone. And so this upcoming phone has the ability to attract customers because of its brilliant features.
Features:
     ●   5G speed
     ●   6.67 HD display
     ●   48 MP quad camera
     ●   6GB RAM
     ●   4470 mAh battery
     ●   128 GB storage
Release date:
The latest release date rumor points to the Nokia 10 (or Nokia X60 as it might be called) launching before November 11. So, let's just trust the rumors for now and wait for the official statement.

Price:
The Nokia 9 PureView is priced at 699 US dollars / 549 US dollars / 980 Australian dollars, and we expect the price of this new "best" phone to reach at least this price.


8- Samsung Galaxy Note 21
The new Samsung Galaxy Note 21 is all set to launch. But the biggest question about the Samsung Galaxy Note 21 series is whether it will be launched or not. There are rumors that Samsung plans to discontinue the Note series because the Samsung Galaxy S21 Ultra that supports the S Pen has been released seems more feasible.
There is no news about what it will offer, but as always in this series, you can expect to find an S stylus, a large screen to make the most of it, and sufficient performance-when the Samsung Galaxy Note 21 appears in 2021, We may see it in August.

Features:
     ●   Dynamic AMOLED 2X
     ●   6.8 inches screen size
     ●   screen resolution of 1440×3200 pixels
     ●   515 pixels density
     ●   128 GB ROM
     ●   12 GB RAM
     ●   5000 mAh battery
Release date:
When the Samsung Galaxy Note 21 releases, the price of this phone is expected to be high. There are no rumors related to the launch date of this phone yet. Since Samsung has been releasing new Note models in early August in recent years and will be delivered in about two weeks, Note 21 is also possible.

Price:
The price of this upcoming Samsung Galaxy Note 21 is expected to be around 1400 US DOLLARS according to the prices of their previous launches.


9- Samsung Galaxy Z Flip 3
The Samsung Galaxy Z Flip 3 could be the company's next foldable phone, according to reports.Samsung Galaxy Z flip 3 is the next foldable cell phone. It was also discovered on the TENAA. Really an amazing one and cheaper than other phones.
The phone is said to include a 6.90-inch touchscreen display as its primary display.Some essential features are listed below.
Available in different colors:
     ●   Beige
     ●   Light Violet
     ●   Dark Green
     ●   Black
     ●   Dark Blue
     ●   Grey
     ●   White colour
     ●   Pink
Features:
     ●   1080 x 2636 pixels resolution.
     ●   6.7 inches display.
     ●   Foldable Dynamic AMOLED touch screen.
     ●   256GB built-in storage.
     ●   8GB Ram.
     ●   Dual camera.
     ●   Non Removable 3300mAH battery.
     ●   Fingerprint feature.

Release date:
According to recent rumors the Samsung Galaxy Z Flip 3 is expected to be released on August 27.

Price:
According to various recent rumours, the Galaxy Z Flip 3 will be much less expensive than the $1,449 Galaxy Z Flip 5G. One source indicates the phone will cost $1,249, while another believes it will cost $1,050. So the price of this phone is not confirmed yet.


10- Google Pixel 5a
This new launch of Google Pixel 5a has been really great news for most of the Google Pixel users. We have heard that after the launch of Google Pixel 4a, Google Pixel 5a is going to launch soon too.
Although people have been wanting to hear more about this phone so let's just get familiar with the latest specifications of the new Google Pixel 5a.
Features:
     ●   6.2 inches HD and AMOLED display.
     ●   Android 12 Operating System.
     ●   6 GB RAM.
     ●   128 GB ROM.
     ●   20W Fast charging.
     ●   Dual Selfie Camera.
Release date:
The release date of the Google Pixel 5a hasn't been announced after the confusion of release earlier this year. After that, some rumors were started about the cancellation of the Pixel 5a due to some chip shortage in the consumer industry. But Google responded to that saying that Pixel 5a 5G will be launched by the end of this year in the U.S. and Japan.
Price:
You must be thinking that Google will keep the upcoming Pixel 5a under 400 US DOLLARS or even at around 350 US DOLLARS like the previous phone. But it is really complicated as Google will be adding 5G connectivity to the new model which can increase the cost of the upcoming phone.
Conclusion:
Here in this article we listed the 10 best upcoming mobiles in 2021. We reviewed the features of all the mobile. But now you have some questions.
Which mobile is worth considering when buying a new mobile phone?
Which mobile should we choose?
Which mobile phones are appropriate for you?
Looking through all the features of the required cell phone's alternatives can be overwhelming, especially if you don't want to go through a week evaluating each smartphone for yourself or don't want to waste any more time. The absolute first inquiry to answer is, "Do you have a preference or inclination for iOS or Android?"
Choosing a mobile operating system is a shortcut for filtering options. Since we have many options like ios and android Window, google and other mobile operating systems, this question will be easier to answer in 2021. So we have listed some key features to consider while buying a phone.
Performance of the Camera
Storage capacity
RAM
Battery life
Let us know if you still have any questions and Stay connected with us for more articles on smartphones.
🔥12% OFF Exclusive Coupon🔥
You don't want to miss this limited-time offer
Subscribe for FREE and be the first to hear about new service launches, tech news, videos, featured deals, and many more for joining.
August 2022