Unlock Samsung A107
CellUnlocker How Tos
11:58 pm June 24, 2011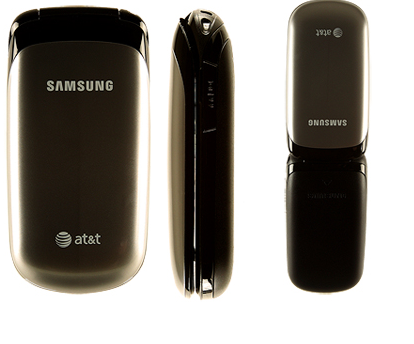 This a guide and tutorial on how you can Unlock your Samsung SGH-A107 GoPhone from At&t to any GSM network.
The plain and simple Samsung A107 Gophone has a clamshell design.  Its for individuals who want to easily communicate and keep thing easy. The handset is able to connect to high-quality phone calls or put the world in the hand with Web browsing. Users can text message, or instant message. The Pay as you Go Samsung  SGH-A107 from GoPhone (At&t) can now be unlocked by Cellunlocker.net.
Watch and See Exactly how we Unlock your Samsung SGH-A107 GoPhone

UNLOCK MY SAMSUNG SGH-A107 NOW!

Only 29.99!
1-3 Hours on average turnaround time!

LOWEST PRICE AND FASTEST TURNAROUND TIME! Cellunlocker.net will beat/match any price out there on the market. We guarantee fastest turnaround time for samsung devices

Cellunlocker.net is proud to announce we are one of the first companies offering unlocking for the Samsung A107 to any GSM network!

The Samsung A107 has been tested and fully unlocked to any GSM network
Unlock your Samsung device from Gophone and be able to use this phone internationally on another GSM network.
Freeing the network of your phone fast and easy with https://www.cellunlocker.net
Note: if you have previously tried to use a faulty code to unlock this device please contact us first*
Once your A107 is  unlocked, it is permanently unlocked even after upgrading the firmware.
Simply enter the 8 digit unlock code provided by Cellunlocker.net to unlock it. You can get the unlock code HERE
We can eliminate the "No simcard" or "Simcard Invalid" message by enter the unlock code into your phone
Once you place your order, we will send you via email:
1. 1 Unlock code (nck code) for Samsung SGH-A107
2. Detailed unlocking instructions and guide on how to unlock your SGH-A107 with an unlock code.
In order to unlock your phone, we require your IMEI number. You can find this by pressing *#06# on your phone as if you are making phone call.
Your IMEI number is always 15-17 digits long, however we require only the first 15 digits.
Once you receive your Unlock Code from us by email, simply follow the instructions below and your phone will be free to use on any GSM network.
Samsung A107 Unlocking Instructions:
1. Power on without SIM
2. Type in #7465625*638*Unlock code# (8 digit unlock code*)
3. Device should say: "Network Lock Deactivated"
4. Phone may automatically reboot
Unlocking your  Samsung has never been easier!
Reasons to remote unlock your Samsung A107 with Cellunlocker.net
* The phone is permanently unlocked, even after updates
* Warranty will not be voided
* 100% Guaranteed, if we cannot get you your unlock code we will refund you no questions asked
* If you are travelling, buy a local simcard and save on roaming fees
* The resell value of the Samsung phone will increase significantly as it is available to more carriers.
* Easily switch between simcard, using the same phone.
* Unlock your phone from the comfort of your own home
* You never send your phone to anybody.
* No complicated software, or cable, just simply enter the unlock code we send you
* There is absolutely no risk of damaging your phone by unlocking it.
* Very easy, no technical experience necessary.