Samsung Galaxy S8 Plus Review
CellUnlocker Tech News
7:59 pm May 3, 2017
Samsung Galaxy S8 Plus Review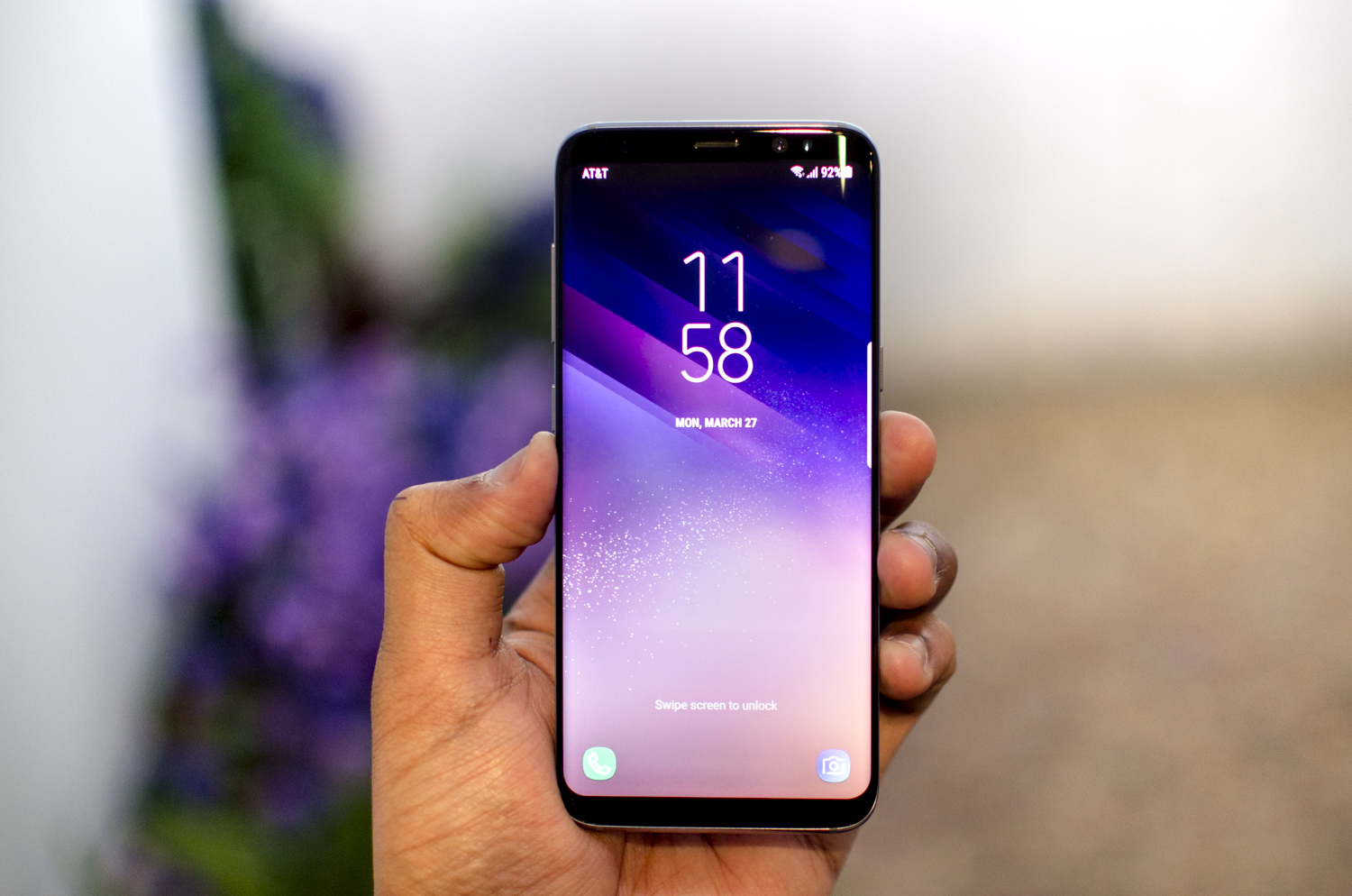 The Samsung Galaxy S8 Plus is the bigger brother to the Galaxy S8. Compared to the 5.7 inch display found on the S8 we have a 6.2 inch display on the Plus. Both the S8 and S8 Plus feature the "Infinity Display" panel. Both phone's are sleek, light, thin and surprisingly small for a large screen. The display is practically bezel-less on the sides and Samsung really cut down on the top and bottom bezels as well. Overall you get a beautiful package, with premium glass and metal, and a symmetrically curved front and back side's. The Galaxy S8 Plus is a marvel to behold, and it may have just ushered in a new era of smartphone design. The S8 and S8 Plus both have the exact same processor, and the majority is the same. The only difference is found in the size of the battery, the display size, and the dimensions of the body.
---
Quick Look Specs Sheet
Body

Dimensions: 148.9 x 68.1 x 8 mm (5.86 x 2.68 x 0.31 in)
Weight: 173 g (6.10 oz)
Corning Gorilla Glass 5 back panel
IP68 certified water and dust resistance (over 1.5m + 30 minutes)

Display

Super AMOLED 6.2 inches (~84% screen-to-body ratio)
2960×1440 pixels (~529 ppi pixel density)
Gorilla Glass 5

System

Android 7.0 (Nougat)
CPU: Exynos 8895 Octa (International) or Qualcomm Snapdragon 835 (US)
Exynos: Octa Core (4 x 2.3 GHz + 4 x 1.7 GHz)
SD 835: Octa Core (4 x 2.35 GHz + 4 x 1.9 GHz)
GPU: Mali-G71 MP20 (Exynos) or Adreno 540 (Snapdragon model US)

Camera

Main: 12 MP, f1.7, 26mm, PDAF, OIS
Front: 8 MP, f1.7, Autofocus (new feature) Face Detection.

Memory

64 GB internal storage
microSD slot for up to 256 GB support
4 GB RAM

Features

Bluetooth 5.0 (A2DP, LE, aptX)
Iris scanner
Fingerprint (rear)
Pressure sensitive under display home button
Battery: 3,500 mAh battery
---
Design and Build.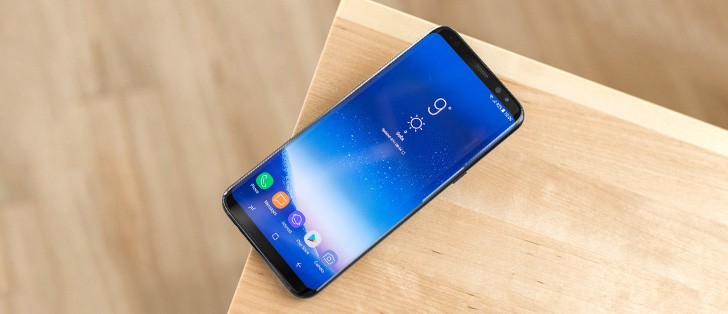 The S8 + is a seriously good looking phone. It catches a lot of eyes and people are able to recognize it almost immediately. This is mostly in part due to that gorgeous Infinity Display that eliminates most bezel's. The Infinity Display gives the user a deeply immersive viewing experience with videos and images seemingly flowing off of the sides of the phone smoothly. In stark contrast place this beside an iPhone 7 Plus. The iPhone feels outdated with a lot of thick bezel's all around which creates this feeling of being "boxed in". Don't get me wrong, the iPhone 7 Plus' 1080p display is still really great with good details and colors, but the Super AMOLED screen found on the S8+ creates more punchy colors and a vibrancy that is found mostly only on Samsung flagship phones.
The S8+ is built of metal and glass, more specifically Corning Gorilla Glass 5. This translates to a smooth build (caution: may be slippery for some) and a comfortable fit in the hand thanks to a curved front and back edges of the phone. The curves at the front and back are not as pronounced as it was on the S7 Edge either. It is a slight curve (like the Note 7 had) which provides a really comfortable fit compared to the "edgy" feeling you get with the S7 Edge. It is truly a premium device.
Stripping away the bezel's and even the buttons that Samsung phones were known for we have a device that fulfills that dream of an "all display" edge to edge smartphone.
When the display is turned off the S8+ becomes a slab of darkness (for the black variant). From a distance you would not be able to tell where the top of the display began or where it ended.
The 6.2 inch display has a new aspect ratio of 18.5:9. However, the S8+ is actually as tall as the 5.5 inch iPhone 7 Plus. Yet, the amazing part is how Samsung was able to make it a lot thinner than any of Apple's latest devices. We can say that the S8+ is tall and skinny. The struggle that users may face is when trying to reach the top of the phone, it's tall and may require some finger acrobatics.
An important note to make is the absence of that iconic Samsung home button. The button has now been replaced with Samsung's own interpretation of the Force Touch technology. They included a thin pressure sensitive strip underneath the display at the bottom of the phone. This enables users to actually still use the home button by physically "clicking" down on that one part of the display (where the home button is) even if the display is turned off. The button responds with haptic feedback. It certainly feels strange and awkward at first for some but just like the iPhone 7's home button, you will definitely get used to it.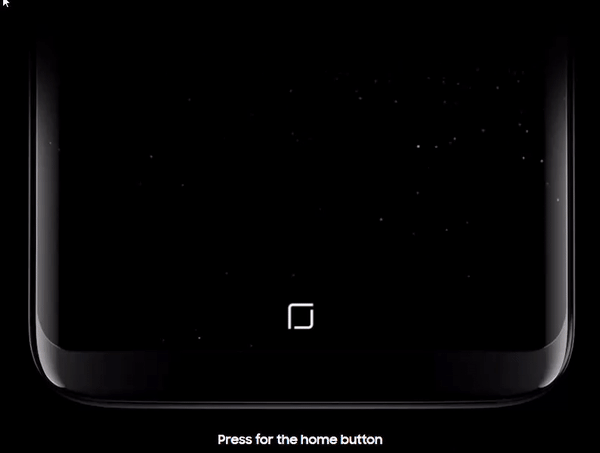 The fingerprint sensor is found in an awkward spot high up on the phone's back side and beside the camera. People with smaller hands will definitely have trouble reaching this at times. Watch out for fingerprints on your camera lens as you might accidentally touch that instead. However, Samsung also re introduced the Iris Scanner which works lightning fast and can easily replace the fingerprint sensor in a lot of ways.
Further looking at the device we see that Samsung upped their water resistance game to an IP68 ingress rating. There is a speaker, a reversible USB-C port, and a 3.5mm headphone jack.
The Infinity Display.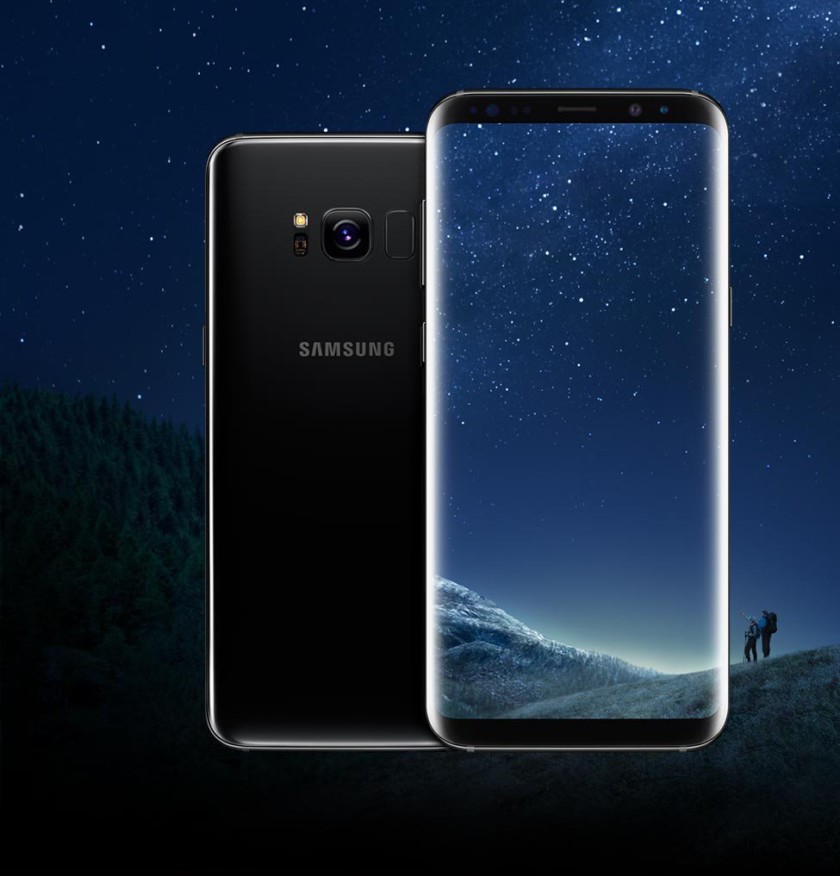 The S8+ has a 6.2 inch display. 6.2 inches makes a phone sound humongous, but because of the ultra-slim top and bottom bezels, and the practically non existent bezel's on the sides the phone manages to be surprisingly small in the hands. The 18.5:9 aspect ratio provides extra screen real estate while fitting comfortably in your pockets.
The super AMOLED display has a huge resolution of 2960 x 1440. The only other phone that has even more pixels is Sony's very own 4K Xperia ZX Premium.
The display specification is the same (minus the size) on the Galaxy S8. Since the S8+ has a larger display the pixel density does decrease a bit to 529 ppi (compared to 570 on the s8). Truth be told, we are in pixel territories where we cannot see the difference with our naked eyes. Remember when we were dealing with sub 200 ppi flagship phones?
Out of the box the S8+ is set at Full HD (to save power perhaps) but you can set this back to QHD in the display settings.
Samsung pretty much perfected the phone display. The AMOLED panel renders contrasting colors and deep blacks which result in videos and photos that is simply pleasing to watch. Furthermore, you are able to change color temperatures in the display settings to fit your own eyes, a huge plus.
Viewing angles are always exception with AMOLED displays. The panel is also super bright and certainly use able in bright sunny days.
The S8+ is also an HDR enabled device. Youtube, Netflix, and Amazon Prime will be able to stream video content and you will be able to view it how the director intended it to be seen.
Performance & Battery Life.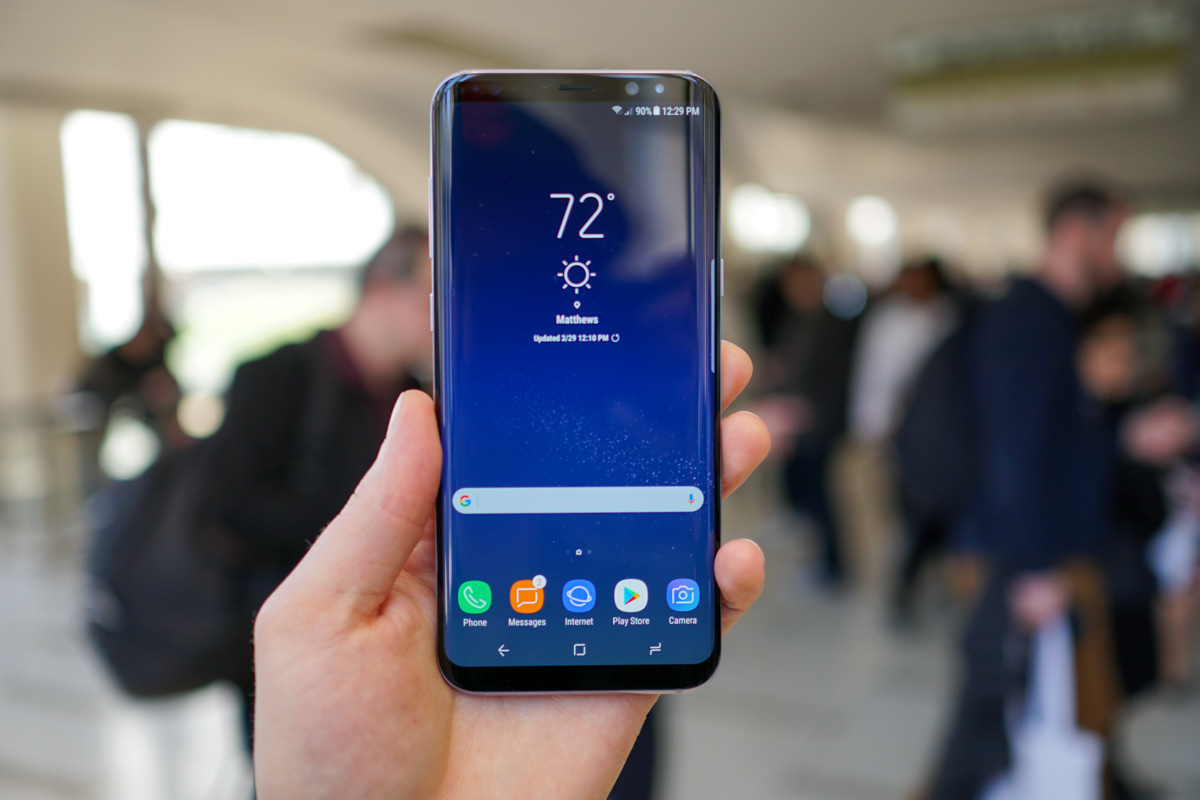 The Galaxy S8+ is fast, seriously fast. In the West we receive the Snapdragon 835 cpu which comes with the Adreno 540 gpu. Everywhere else, people will receive the Exynos 8895 CPU with a new Mali G71 MP20 gpu. Geekbench 4 multi-core scores showed an impressive 6683, faster than the Apple iPhone 7 Plus.
In real world usages, this means that users no longer should experience lags, waiting for apps to open, or frame drops in games. If there are, blame the app developers for not optimizing it properly. There should be absolutely no excuses for slow downs at this point. The S8+ just flies at supersonic speeds.
In terms of connectivity the S8+ also comes with a dual-band 802.11ac Wi-Fi which enables compatibility with the fastest possible speeds on compatible routers. The phone also supports Gigabit LTE if available in your area.
The only gotcha with this phone would be the 3,500 mAh battery. It's technically smaller than last years S7 Edge which is rated at 3,600 mAh. We believe Samsung is playing it safe and making sure there would be no repeat of the Note 7 crisis.
In terms of memory, 4GB of RAM may seem like not a lot compared to other phone's that have 6 GB's or even 8 GB's of RAM. But it is more than enough for today's array of apps and tasks. Even hooking it up to Samsung's DeX docking station to turn it into a computer is seriously quick in performance.
The Snapdragon and Exynos chips are based on Samsung's new 10nm FinFETT process. This means more power efficiency, better battery life, yet still maintaining solid performance. In our tests we managed well over 13 hours of streaming content. The phone lasts a full day of heavy usage easily as well. Usages contained maintaining bluetooth connections all day, taking photos, listening to music over Spotify, keeping up to date on social media and more.
There is only one storage option for all S8 and S8 + devices, 64 GB's. That is quite big and rather hard to use up, but in case you need more there is a microSD slot available as well.
Still that Great Camera.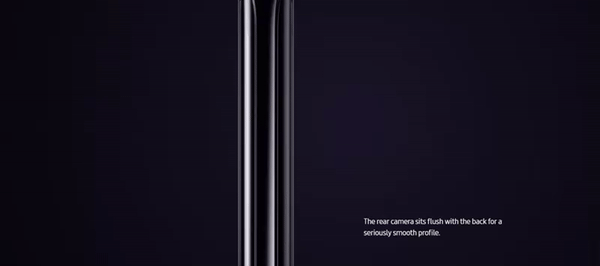 People who expected Samsung to come up with their own dual camera set up would be thoroughly disappointed. However, that is only if you really want dual camera set ups. Simply having a dual camera does not always translate to good photo's and I believe Samsung kept true to this. Don't try to fix what ain't broken. The 12 MP sensor camera has a wide open aperture of f1.7 for great low light performance. This is the same camera module that is found in the highly awarded S7 Edge and S7 of last year. There is still that great dual-pixel AF for super smooth focusing in video, optical image stabilization, and speed.
Instead of changing the hardware, Samsung appointed their software engineers to work on adding a multi-frame image processing function. The S8+ now stitches together three images for every shot you take. This enable's the phone to clean up the image, eliminate blur, reduce the noise, sharpen the image, and provide more details in dark or blow out areas. This is quite similar to Google's own software found in their Pixel line. The camera in the S8+ is still one the best smartphone cameras to date.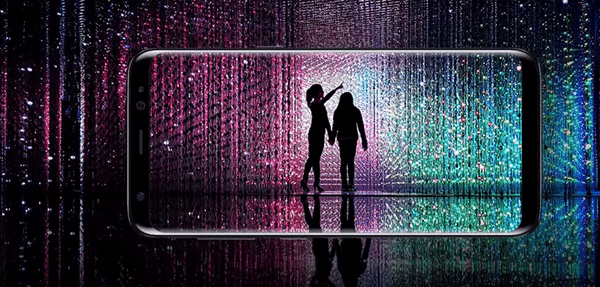 When using it in real world situations I always got complimented at it's low light performance. While the iPhone 6 or even the 7 had difficulty in capturing detail out side the bar at 11 PM night, my S8+ unit was able to capture a bright image that shocked my iPhone friends.
Thanks to the new software performance is consistent and solid. You will be churning out images that packs in detail and accurate colors. No aggressive sharpening, and super fast image processing that is quicker than the Pixel. Even with HDR enabled the camera also flies.
The only camera that got upgraded on the hardware front is the selfie front facing camera. It now features an 8 MP sensor which also has an aperture of f1.7. The selfie cam has a super quick autofocus system that has a useful face detection system. Now the phone will be able to make sure all faces in the selfie group photo are in focus. The selfie camera on the S8+ is the best I have tested so far, especially in low light.
The S8+ has one of the best cameras around. It is in league with the Apple iPhone 7 Plus and the Google Pixel cameras. You can't go wrong with any choices if the camera is your main concern.
Grace UX and Software.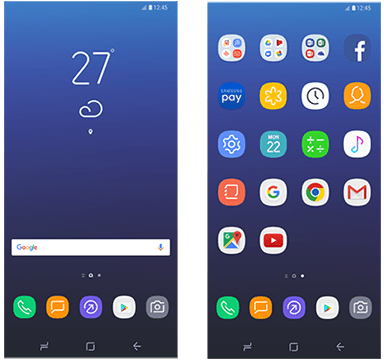 The user generally didn't have much of a say in their own smartphone's for many years. Samsung is finally breaking down these boundaries by giving us choice. This years version of Touchwiz is the cleanest yet and is based around the idea of options. If you need something changed it is most likely available to change in the Settings screen somewhere.
You have the option to readjust the screen sizes, resolution settings, and more. The app drawer has also been given multiple flavors. You can make it so you have to swipe up to reveal the app list, or have the regular app drawer on home, or even have an iOS homescreen full of all your apps.
You can also switch the Back and Recent's buttons now.
The setting menu is logically laid out. There are options for loads of shortcuts in the notification toggle drawer. You can also launch Google Assistant by long pressing the home button.
This years version of Touchwiz is a lot less intrusive but provides useful features to Android Nougat. Samsung has been doing split screen modes and multi windows for years now. The company includes an improved version of the split screen mode with more options such as pinning parts of the app.
Samsung Bixby.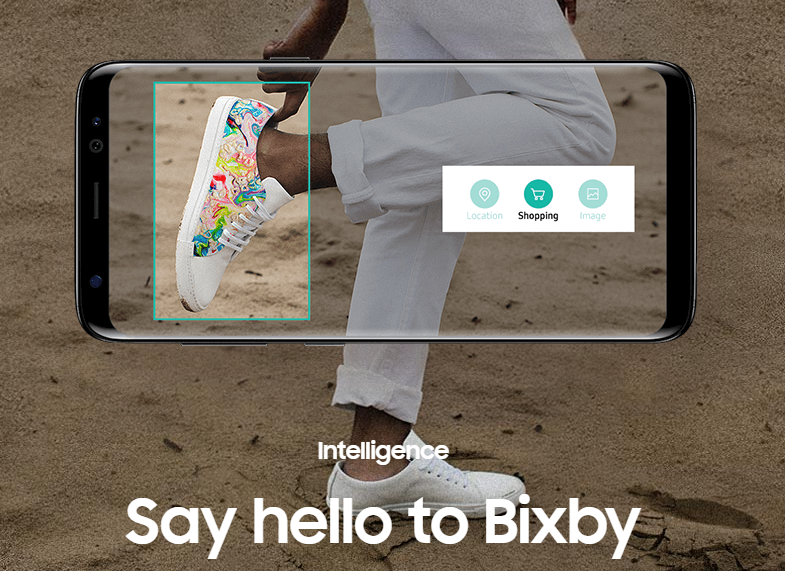 Bixby is the biggest addition Samsung has to offer. They even included its own dedicated button on the side of the phone! Bixby is Samsung's AI assistant that was built from the ground up to work with smartphones specifically. This assistant will be able to see whats on your phone display, look through your camera, and compile all of your information and data together.
At launch, Bixby isn't a fully finished product yet. There are three components to Bixby, Voice, Home and Vision. Bixby is able to recognize text's on screen, barcodes, and QR codes, identifying places and landmarks through your camera, and provide information through Bixby Home.
Bixby Voice is the one component that isn't working yet. Samsung is launching it very soon in spring however. Bixby voice is designed to work with almost all of Samsung's own applications alongside a few 3rd party apps. Users will be able to write up SMS messages by voice, order up a Taxi service or an Uber service and even find and edit specific photos in your Gallery.
Because Bixby is not a complete product just yet, it is hard to judge how well it will perform against Amazon's Alexa, and Google Assistant.
Hopefully Samsung allows users to remap the Bixby button soon.
In Conclusion.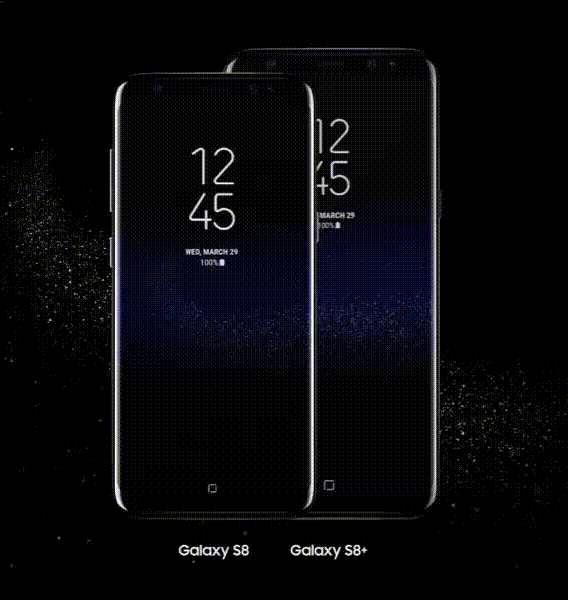 The Samsung Galaxy S8+ is truly a marvel of a smartphone. It has the potential, and it probably already is, a huge trendsetter for future smartphone's to come. I am also excited to see how Samsung will design their Note 8 which should be revealed in August. Samsung is on a roll.
From ultra fast performance, excellent benchmarks, awesome battery life, a new AI assistant, and a fantastic camera, you just can't go wrong with this phone. It's infinity display is truly interesting and it puts the phone in a class of its own. I don't think we can find a premium flagship phone with solid software and excellent performance in a small form factor with minimal bezel's (almost none).
The only issue's people may have with the S8+ could be the size of it, the location of the finger print sensor, and the price.
This phone will make milk your wallet dry.
Other than these small gripes we believe Samsung created a phone that is a true successor to the still fantastic Galaxy S7 Edge.