Samsung Releases Galaxy Note 8 Details By Accident!
CellUnlocker Tech News
9:50 pm August 22, 2017
Samsung Releases Galaxy Note 8 Details By Accident!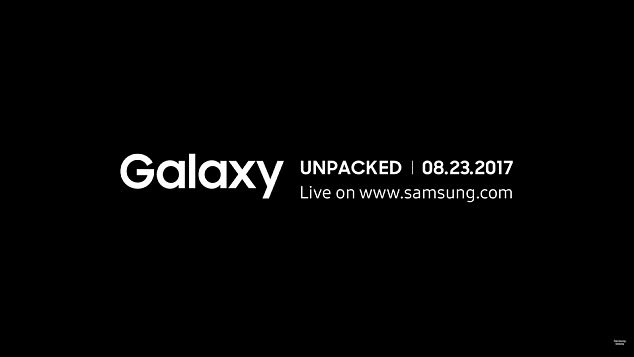 We only have 2 days left to wait for the official unveiling of the new Samsung Galaxy Note 8. These are exciting times as many folks are already looking at the Note 8 to be the next king of the smartphones. The Samsung Note series have always been power houses that featured larger displays, high end specs, an S-pen, and a premium brand. Everyone began noticing the Note series since the first GALAXY NOTE.
Though there is little time left in terms of our wait for the next best device from Samsung, Best buy and other persons have managed to leak substantial data on the Note 8. By now, everything is pretty much confirmed. This includes the Dual Camera lens with one sensor housed in an f/1.7 bright lens while the other contains a 2x Optical Zoom lens. Portrait mode will also be introduced via the dual camera. The fingerprint sensor found on the back, a 6.3 inch Super AMOLED Infinity Display on the front and an upgraded S-Pen will be nestled at the bottom.
The Note 8 will certainly come with the Exynos 8895 (International) or the Snapdragon 835 (North America) which are the high end silicon chips that power the latest smartphone flagships. A Dust/Water resistance rating of IP68 will also be introduced. Expect to see 64 GB of internal storage (with microSD support), and the return of the 3.5mm headphone jack. The Battery capacity found inside is expected to be 3,000mAh. Of course, the Note 8 will feature the next iteration of Bixby as well as all of the fancy sensor's such as the IRIS scanner and the face recognition system.
The colors expected to come will be: Midnight Black, Maple Gold, Orchid Grey, and Deep Sea Blue.
Look below at the images to see all of the juicy leaks that is being passed around online about the upcoming Samsung Galaxy Note 8. The Note 8 will be Unveiled in New York on August 23, 2017, while the Note 8 is expected to go on sale as early as September 15.