Motorola G5S Plus Review: A Great Budget Phone Option
Cellunlocker Tech Reviews
10:55 pm October 31, 2017
Motorola G5S Review: A Great Budget Phone Option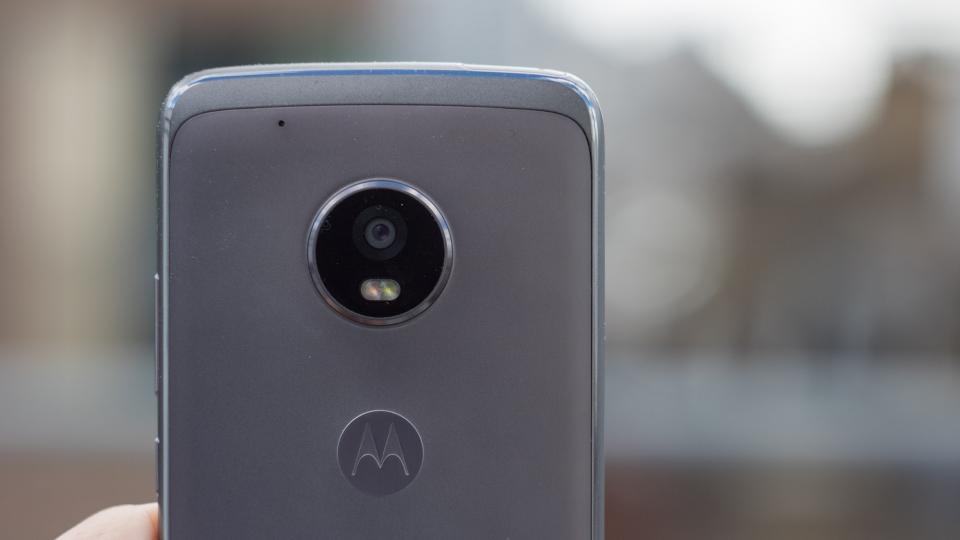 ---
Motorola did not make any big splashes about the Motorola G5S Plus but rather it stealthily got added to the company line up of budget phones alongside the Moto G5S in August.
The "S" in the name stands for "Special Edition" which entails moderate improvements to the Moto G5 series released earlier this year. There is more metal, more materials, more specs, and improved software to make this the best affordable Android device today.
---
+PROS:
Excellent Value
Great Battery Life
Upgraded to a Full Metal Body
Photo's During Daytime are Good
-CONS:
Slow shutter on camera
Processor sometimes crashes apps
The Moto GS5 Plus is now available in the U.S. for a retail cost of $230. It's release date was only a month ago on Sept.29. You can easily get your hands on one of these models and enjoy it right away. Most carriers should also have some nice deals going for them.
---
The Specs
Display

5.5 inch IPS LCD Panel
1920 x 1080 Resolution (16:9 Ratio) (~401 ppi Pixel Density)
Corning Gorilla Glass 3

Internal Specs

OS: Android 7.1 (Nougat) (Android 8 Oreo Planned)
Processor: Qualcomm MSM8953 Snapdragon 625

Octa-core 2.0 GHz Cortex-A53
GPU: Adreno 506

Memory:

RAM: 4 GB RAM (64GB model), 3 GB RAM (32GB model)
Internal Storage: 64GB or 32GB
MicroSD slot: YES

Battery:

Non-Removable 3,000 mAh battery

Camera

Dual 13 MP f/2.0, autofocus, with dual-LED flash module

Video: 4K @ 30fps available

Selfie: 8 MP f/2.0 (LED Flash available)

External Specs

Port/I/O/Hardware:

microUSB 2.0
NFC
FingerPrint Reader
3.5mm headphone jack
FM Radio

Bluetooth 4.2, A2DP, LE, EDR, aptX
Body:

153.5 x 76.2 x 8 mm (6.04 x 3.00 x 0.31 in)
168g (5.93 oz)
The Review
The previous model is the Moto G5 Plus which was shipped about 6 months ago this year which kind of makes us wonder why Lenovo decided to release this refresh so soon. The Moto GS5 Plus is slightly more expensive than it's predecessor but the price increase is justified with a larger 5.5 inch display (compared to a 5.2 inch) and upgraded parts.
Due to the similarities of these budget phones we highly advise you to take a close look at the model numbers before you make your purchase to make sure they are the right ones.
We mentioned that the camera shutter had a lot of lag and this still holds true. However, it is possible for Motorola to come around and release a software update that should fix these issues as soon as possible.
The Moto GS5 Plus is, indeed, an excellent choice if you are looking for a budget Android smartphone today. The build is good, the system specs are great for the price, and we can safely say that, for the price, this is a high-quality smartphone. It makes more sense to view the Moto GS5 Plus as the true successor to the older Moto G4 Plus. The Moto G5S Plus also has the new inclusion of NFC which is generally missing in a lot of budget smartphones.
The only issue we have seen is in the camera department. We found that the responsiveness of the software is quite slow and thus the shutter is slow as well. Taking photos with the Moto G5S Plus is a far cry from the speedy camera modules we see in higher end models out there.
Despite the camera gripes it still does take good photos during the day time, we only need to be patient with the camera until Motorola potentially fixes this with a software update.
The Moto G5S Plus is viewed as the smartphone that gives you the experience of a 500$ priced smartphone but at half the cost.
Design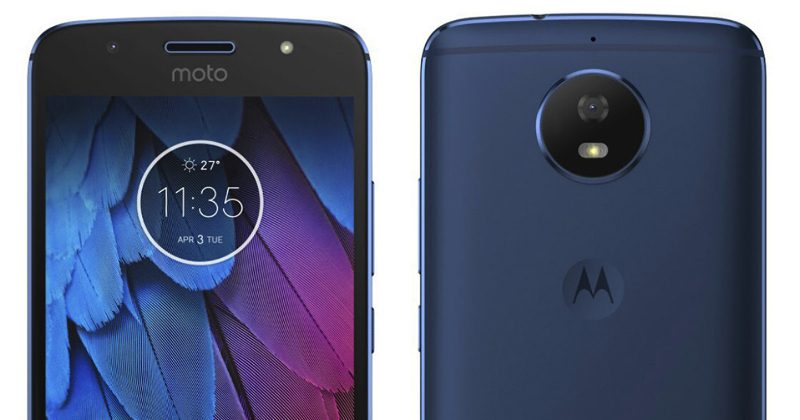 The new All Metal Shell is a massive improvement over it's predecessors. This gives the phone a nice premium feel in the hands and a bit of heft. The previous model's had a good amount of plastic that mixed in with the metal pieces which fit's the whole idea of what a budget phone is expected to have, but Lenovo really made some smart changes with this new model.
Every piece and part of the Moto G5S Plus is indeed metal except for the antennae lines on the back and the glass display (and camera module). We couldn't find any plastic parts that would otherwise be "sneaked in". Therefore, the design is a good place to begin when we say that the Moto G5S Plus is an excellent choice when looking at the budget smartphone segment.
The Finger Print sensor found on the front and the bottom section of the device is quite fast as well. Sure it is not as lightning quick as we have seen on flagship phones but it is fast enough that we don't need to worry about it. The addition of a microSD slot is always welcome especially if you opted in for the 32 GB model.
A cool feature that is available is the ability to add the on screen navigational soft key functions to the finger print scanner. Once enabled you can simply swipe left to go "back" and swipe right on the scanner to bring up "recent apps". This is optional.
The Moto G5S Plus does not come with a USB C port but rather the older microUSB 2.0 port. The move is "out of date" but we do know that the majority of people who purchase budget phone's will still have a large collection of microUSB cables. MicroUSB cable's are still being manufactured and sold today. Also remember that USB-C, while being the new standard, does not necessarily bring a faster charge or data transfer rate to the table. This all depends on the software, hardware, and advancements in USB-C technology into the future. Even with the microUSB 2.0 port the Moto G5S Plus can still fast charge.
No water proofing is found on this model which is not surprising but there is a water repellent nano coating applied to help prevent small splashes of water from short circuiting your battery or destroying your headphone jack.
Display
The larger 5.5 inch IPS LCD 1080p display is a welcome upgrade compared to the older Moto G5. Even with a 1080p display (compared to a quad HD display) the Moto G5S Plus provides a sharp viewing experience with very good color reproduction. Don't expect to see super-saturated OLED quality colors with deep blacks and vibrant colors but this display hold's its own. You are given a couple of options in the settings to tweak the display tone a bit: there is a standard vibrant mode which gives you a more vibrant color profile while the standard setting gives you a display experience closer to sRGB. As long as you do not put an OLED phone beside the IPS LCD panel you would be very much pleased with how true-to-life the IPS LCD is on the Moto G5S Plus.
Viewing angles are pretty good as well with little loss in brightness at an angle.
We do not see any "2.5D" curved displays here but the nice and standard flat display that many still prefer.
Software and User Experience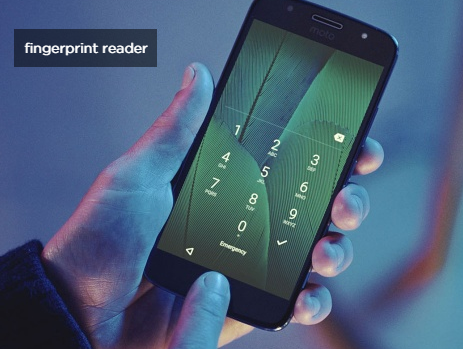 The Moto G5S Plus uses a very stock Android 7.1 operating system with little tweaks. It does, however, apply a Pixel phone styled software instead of the absolute stock looking Android homescreen. A new change is in bringing up the app drawer which requires you to flick up anywhere on the display instead of having to tap on a "APPS" button in your homescreen dock.
The 5 most used apps are also displayed at the top of the app list for your pleasure.
Other then some gesture features and a Moto Display notification appearing while on stand by everything is pretty much Android as it is. An example of a gesture would be the ability to tap the display twice with the side of your hand to activate the flashlight function, or configuring another gesture to reject phone calls and silence the device while you are in some meeting or in an inconvenient place.
In terms of speed we are reaching a point where technology is becoming so saturated and advanced that even budget phone's behave as how flagship phone's worked just a few years ago. The Moto G5S Plus is plenty fast and apps load pretty quick too (though you can notice maybe a few second delay before launch).
Other than a few app crashing due to some random error we believe software updates will further improve the user experience.
Using the fingerprint scanner to unlock and open the phone from a standby state can be a little slow but it always works fast if you first turn on the display.
Gaming and Multimedia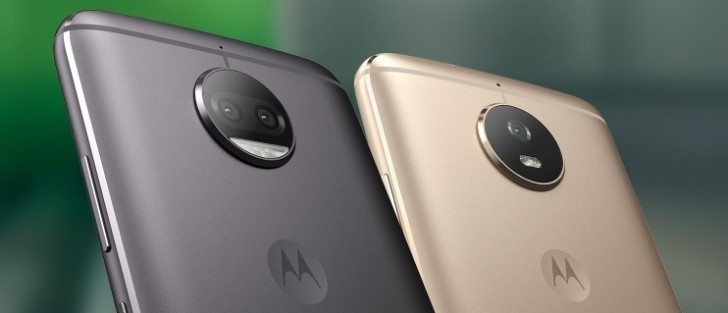 The Snapdragon 625 processor is, again, good and fast. Combined with the nice 5.5 inch IPS LCD display we found that entertainment and gaming experiences were great.
When you first start your Moto G5S Plus up you are asked if you would like to install a few apps and you can get to choose from a list of popular apps such as Netflix. Google's Music and Movies apps are also available. They let you play your own music files or movie content in your own library on your smartphone.
Interestingly the Moto G5S Plus comes with an FM radio feature inside.
There is a single firing Mono-speaker at the bottom which is pretty loud and is good enough. Obviously we never take even flagship phone speakers seriously as you should always use bluetooth or the 3.5mm headphone jack for the best quality in sound. Yet for the price point this phone is at the speakers are surprisingly good. This brings up an awesome feature that the Moto G5S Plus does better than the newest iPhone; it kept the 3.5mm headphone jack.
Gaming is again quite nice and will work for most games out there. It will, however, struggle a bit time to time with more intensive games with crazier graphic requirements. But keep in mind that graphics intensive games such as Asphalt 8 was handled really well by this device. If you wanted a budget gaming smartphone we highly recommend you to take a look at the Moto G5S Plus.
Performance Abilities
The Snapdragon 625 processor comes with an Adreno 506 GPU which brings the Moto G5S Plus into the mid-range category and is one of the best options for this low cost smartphone.
The processor has 8 cores integrated with Cortex-A53 cores and has a 3 GB LPDDR3 RAM which is still fast enough. This specification is an expected choice for this price class. You will receive a 3GB RAM if you opt for the 32GB storage model or you can get a 4GB RAM if you opt for a 64 GB storage Moto G5S Plus.
When put through the Geekbench 4 benchmarking platform the Moto G5S Plus was awarded 4,312 points which is much better than the 3,824 score that the 6 month older Moto G5 received despite having the exact same internal hardware. Sure we aren't seeing anything exciting here but this is an expected processor for this price but it won't struggle with most things you do.
Battery Life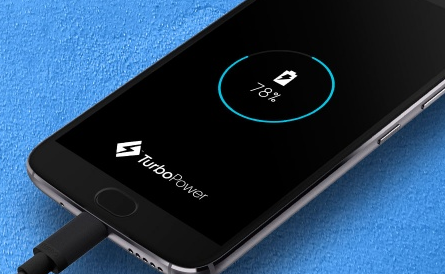 The included, non-removable, 3,000mAh battery have fast-charging capabilities. In real world usage we found that the Moto G5S Plus easily last's a full working day even with a good amount of streaming, taking photos around the city, and browsing the web with nearly 35-45% of battery life remaining when resting at home in the night.
When viewing a 90 minute long video at maximum display brightness experienced a loss of 16% battery life. This beat's a lot of phone's out there! However, the faster battery dissipation (compared to the Moto G5 Plus) is due to the bigger 5.5 inch IPS LCD display panel.
The Fast Charging technology included in the Moto G5S Plus is called "TurboPower technology" as developed by Lenovo. It increases the voltage up to 12 volts which enables users to get 6 hours of usage out of a 15 minute charge.
Camera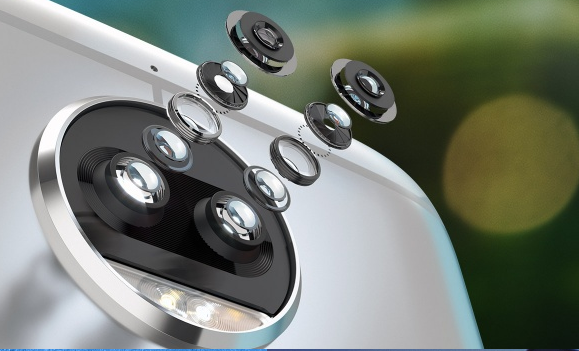 The camera takes good photos during daylight but struggles in night time shots and in places where light isn't the greatest. Keep in mind that this budget smartphone comes with a dual 13 MP camera, that's pretty cool. While the dual camera is not the same as what we saw in the iPhone X and the Note8 it functions as a normal dual lens camera. There is a depth of field mode (where you can make the back ground all blurry behind your subject) as well. This mode, however, isn't the best implementation that we have seen (other manufacturers do it better) and the Moto G5S Plus' camera and software can't seem to handle complicated contrasts and colors where outlining is seen easily producing weird photos. It's important to note that if you are able to "master" this feature and know when to use it you can possibly get some cool photos.
Again we need to bring up the issue of the shutter lag. If you hit that shutter button the photo is not instantaneous but rather takes more than 0.5 seconds to wind up and capture. This caused a lot of missed opportunities. You can definitely get used to it, though difficult, and we are hoping a software update will fix this issue. The older Moto G4 does not have this problem.
Despite that one issue above the G5S Plus takes good photos comparative to the mid-range category. Just keep an eye out on your exposure levels.
Dynamic range is pretty good in the module giving excellent depth of colors and details in the shadows in it's class. The Auto HDR function also simply works enabling you to take shots of the most difficult scenes (such as bright sunlight) and you would be able to get usable photos.
In low light situations we get a lot of noise and software sided noise reduction which gives us a soft image. Contrast is also not the best when compared to a really high end camera. Despite these issues the photos are generally still usable.
A pro mode is available in the software which enables you to adjust the exposure level's manually. You can choose between shutter speeds, white balance, and ISO levels.
The Moto G5S Plus also enables users to shoot 4K video as well up to 30fps which is pretty good. You can also shoot at 1080p @ 60 fps if you need that slo mo footage in post.
Seflie Camera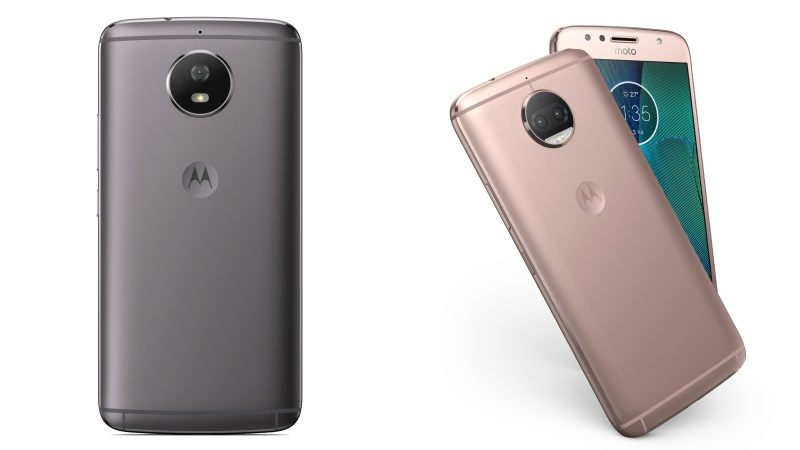 The 8 MP selfie camera comes with an LED Flash which is useful in the night. IQ (image quality) is just fine. Detail information is easily lost as you go indoors though the flash will help immensely in those cases.
Sure, a burst of white flash in your face won't give you flattering selfies but in a pinch it's there for you. The selfie camera software side also includes interesting face altering effects such as the ability to "smooth out your skin".
Conclusion
The Moto G5S Plus is a serious contender in the mid-low range smartphone segment. It comes with a Snapdragon 625 processor which can deal with gaming, swiping through the system and multimedia entertainment easily. The smartphone comes with a dual camera which is good in it's own right (despite the slow shutter speed) and has a new upgraded metal body that feels awesome. The microUSB port (instead of the newer USB C) is not surprising and we do not think this would be a deal breaker for most. The upgraded 5.5 inch IPS LCD 1080p display is a welcome upgrade so users can view more and enjoy their content more than a 5.2 inch on the Moto G5. A 3.5mm headphone jack makes a return as well as the microSD slot and the battery life is pleasingly  long lasting.
In light of all these upgrades we actually recommend the Moto G5S Plus as a serious consideration when looking out for budget phones.
Unlock The Moto G5S Plus' Full Potential!
If you did purchase or plan on purchasing your Moto G5S Plus from any major or subsidiary US carrier and you found that it is Network Locked (meaning you can't simply swap sim cards and use any carrier you want in the U.S. nor abroad while traveling) visit our cellunlocker.net home page to receive your own Network Unlock Code or Remote Unlocking Service. Cheap, Fast and Easy!